This post was sponsored by Eckrich as part of an Influencer Activation for Influence Central and all opinions expressed in my post are my own.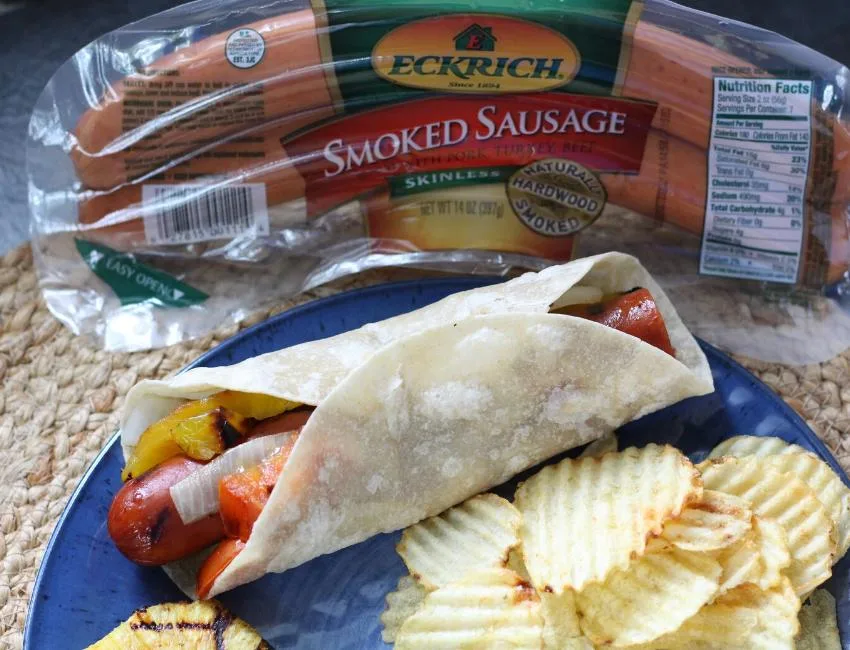 Growing up, when my dad grilled for a meal, it was always delicious. No matter what, it was good. Of course, it took hours to prep the food and the charcoal grill, so I knew it was special. My husband taught me how to grill early on in our relationship, and it is definitely one of my favorite ways to cook. We use a gas grill, but Eckrich Smoked Sausage tastes good on any kind of grill! That's why I used it for this super easy and super delicious Grilled Sausage Wrap with Veggies! When shopping at Target, just pick up your favorite Eckrich Sausage (Be sure to use the 15% off Target Circle Offer!) bell peppers, tomatoes, an onion, and a pineapple. All these ingredients cook well on the grill and add a nice touch to the meal. I also served cucumbers, baked beans, and chips with this grilled sausage wrap, but your favorite sides will work!
Simply slice all your veggies and pineapple and throw it on the hot grill alongside your Eckrich Smoked Sausage. Keep an eye on it all. The sausage is likely to be done before the veggies, then the tomatoes, onions, peppers, and pineapple.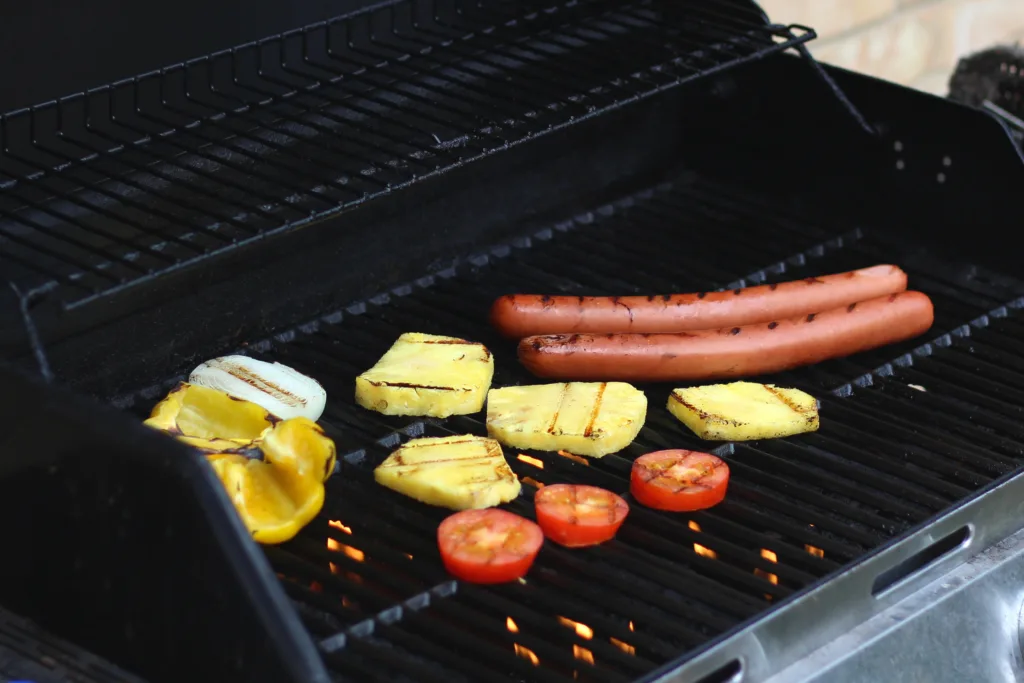 When everything is cooked to perfection, add the smoked sausage and your favorite veggies to a tortilla.Wrap it all up and serve with your favorite sides. See, it could not be more simple to serve this delicious grilled meal to your family!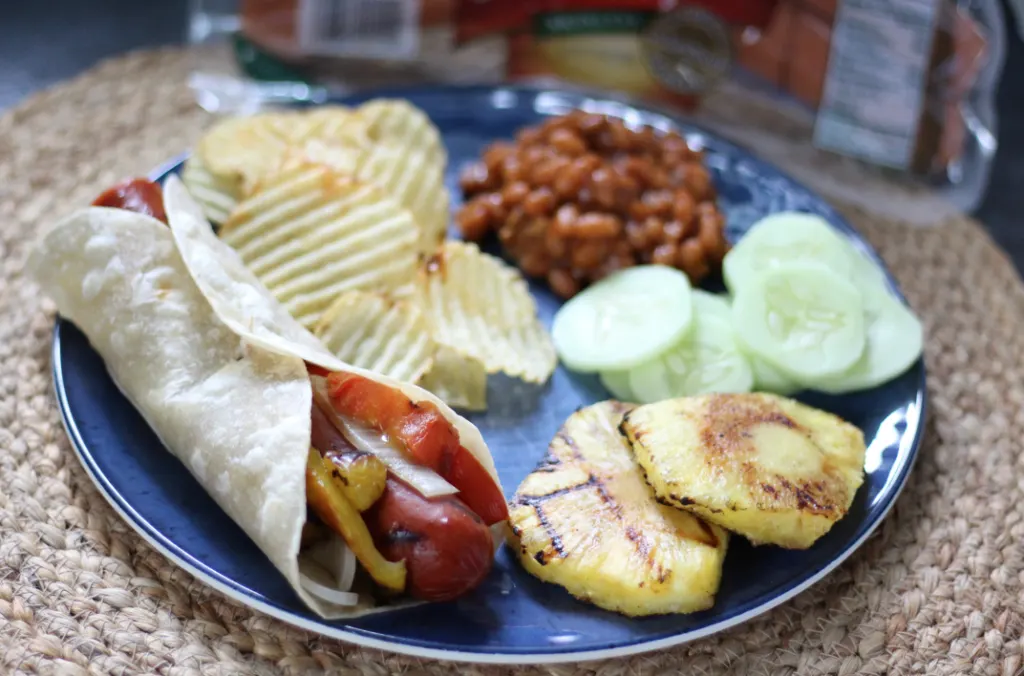 I love that the Eckrich Smoked Sausage is the perfect size and flavor for these grilled sausage wraps.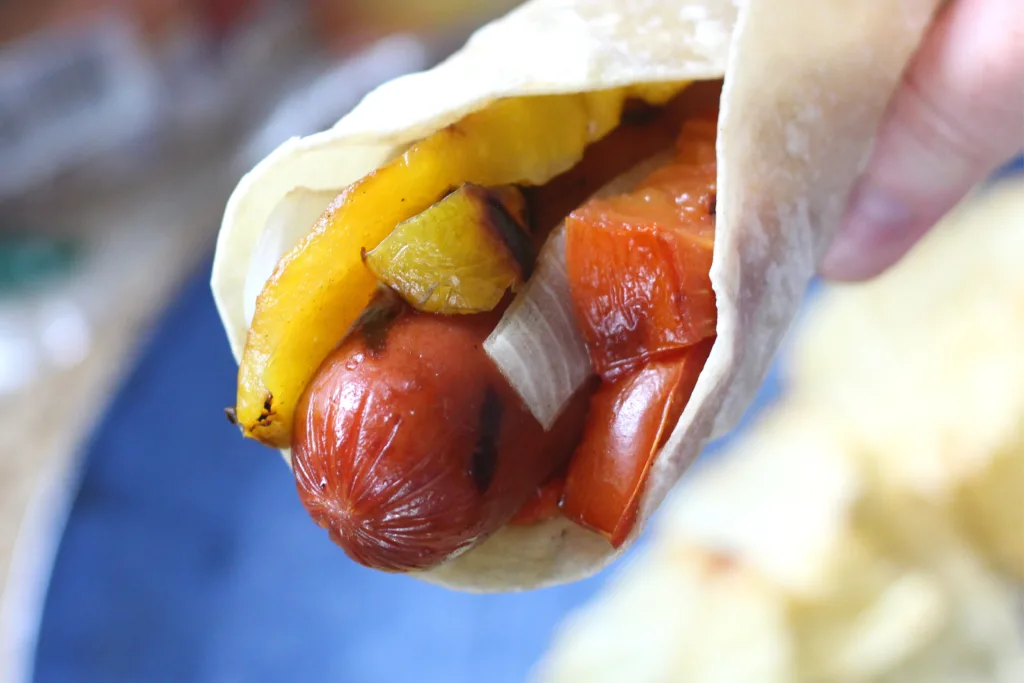 Eckrich sausages make it super easy to prepare homemade meals to my friends and family in efficient and affordable ways. Plus, they are always enjoyed by everyone! They are good to have on hand for year-round meals that are quick and easy, allowing you to spend more time with your friends and family!
The Naturally Hardwood Smoked flavor has just the right blend of spices, creating a rich, smoky, and savory flavor that everyone loves.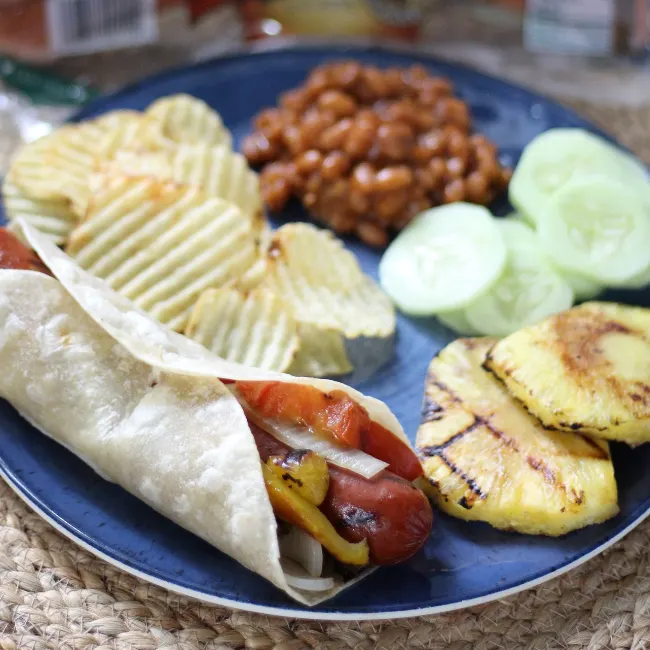 I love that each wrap can be customized with each family member's favorites. Love cheese, feel free to add it! Want to dip your sausage wrap in ketchup or mustard? Anything goes!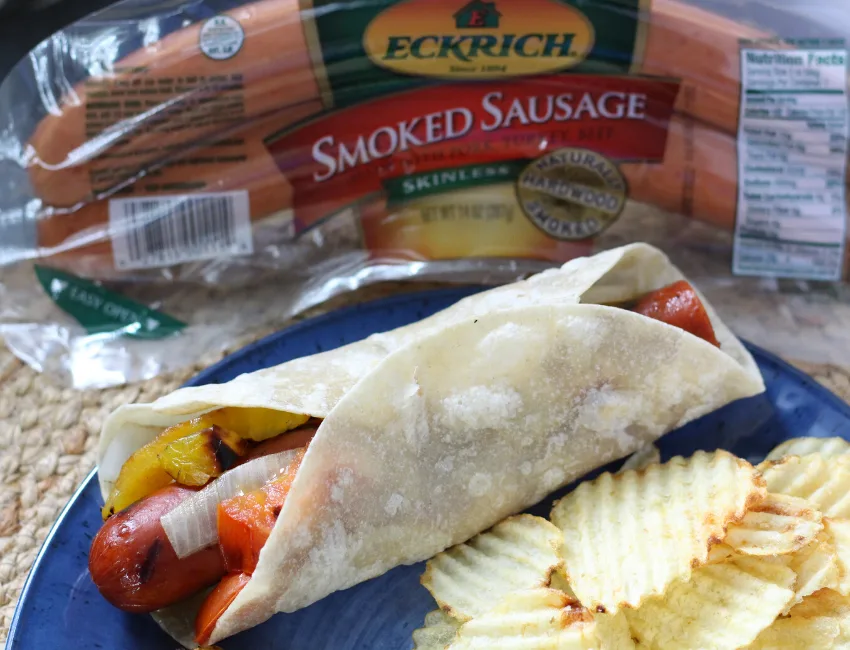 What would you serve with your grilled sausage wrap?