School has started for most students and teachers, or will start soon. Parents, teachers, staff, and kids everywhere are trying to get enough sleep and get back into the routine. You may be asking "How can I get a good night's sleep?" It isn't as easy as it seems like it should be for many of us.
What are the Benefits of a Good Night's Sleep?
Sleep is so important, yet so many of us don't do it enough. Getting a good night's sleep can:
help you get sick less often
manage your healthy weight
reduce stress
improve your mood
help you think more clearly
lower your risk for some health problems
So now that we know that we all need a good night's sleep, how do we go about getting one?
I have written about sleep many times here at Ginger Casa because well, I love to sleep! When we had babies or when our kids woke up often during the night, good sleep was hard to come by. Now that we are in our late thirties and our kids are sleeping through the night, we have other things waking us up like: anxiety, pain, coughing, our bladders, or just the trash truck that insists on coming at 4 AM. Sleep is truly golden and I'm here to help you because I have been there!
First things first, I suggest keeping a sleep journal. Write down these things:
time you go to bed (lights and phone off, eyes closed)
times you remember waking in the night and why
time you woke up (fully out of bed)
how many caffeinated beverages you had during the day and what time
if/when you napped
if/when you feel sleepy during the day
After about a week, you should notice some trends. For me, when I have to cups of coffee or coffee after noon, I have sleep issues. (yes, sadly, I'm serious!) You would really be amazed that caffeine can effect different people in such drastic ways! Sugar and food dyes can also have weird effects on sleep, too, so you may want to also include those in your sleep journal.
New bedding is always a great idea for improving your sleep. Check out these sustainable bedding brands!
What are the Benefits of a Cooling Neck Support Contour Pillow?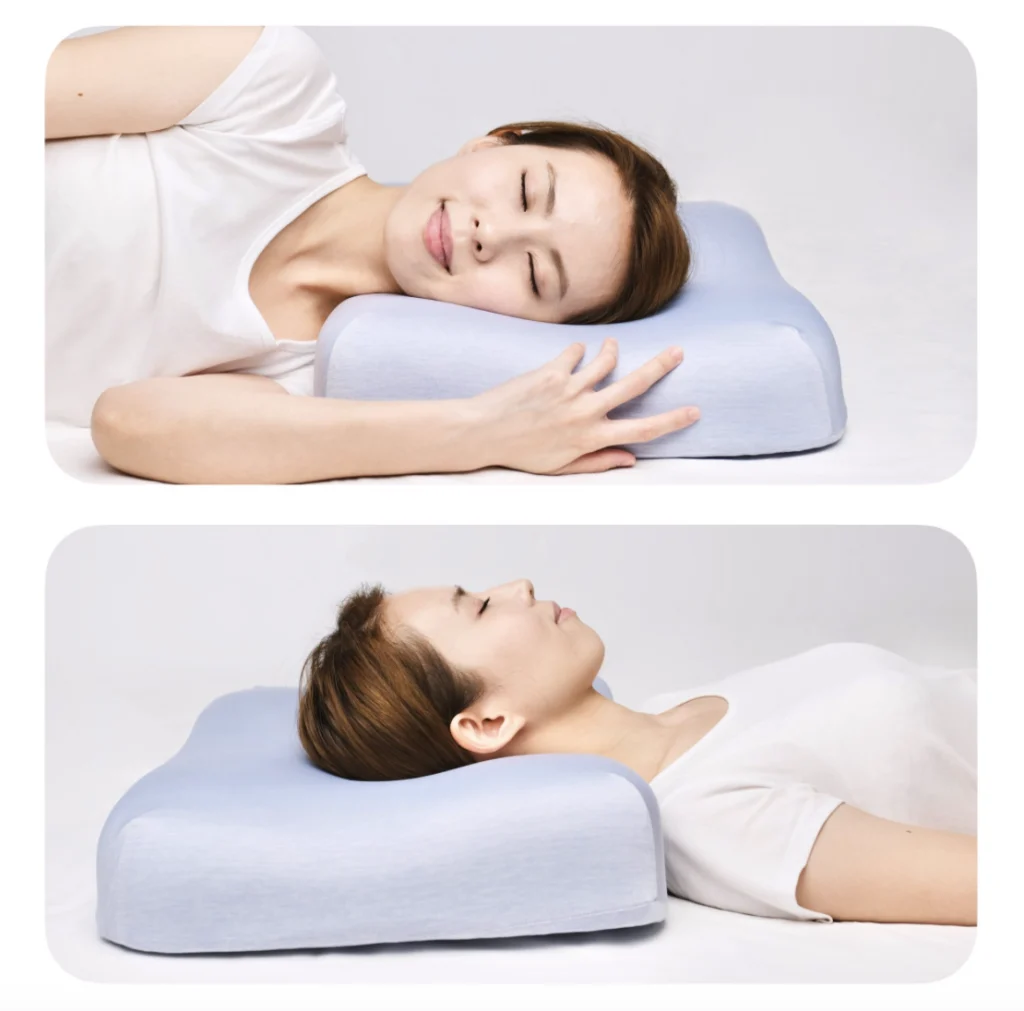 The cooling neck support contour pillow provides extra support for side sleepers. It also helps support the neck and provides shoulder relief. I love that it helps you stay cool while you sleep, which will provide more restful sleep!
What are the Benefits of a Weighted Blanket?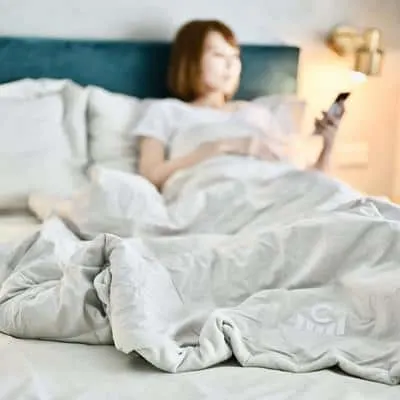 I have a weighted blanket that helps keep me warm, cozy, and calm at night. The benefits of a weighted blanket are:
natural calming effect
naturally stimulate the production of melatonin and seratonin
great for sleep enhancement and stress relief
What Gifts would be Great this Holiday Season?
Cushion Lab offers a line of products designed for comfort and good sleep. With an award-winning portfolio of products ranging from a curated selection of sleeping pillows to amazing WFH cushions. Cushion Lab believes in making an impact– using mostly sustainable or organic materials as well as offsetting their annual carbon footprint to maintain a climate-neutral brand.
Take a look at Cushion Lab to see what gifts would be perfect for this holiday season!