This is a sponsored post
I am back with another SUPER easy family meal that is ready in about 15 minutes! Grilled Chicken Alfredo Fries is a quick, easy, delicious, and satisfying meal for busy nights. You can make this as a sheet pan meal or individual servings.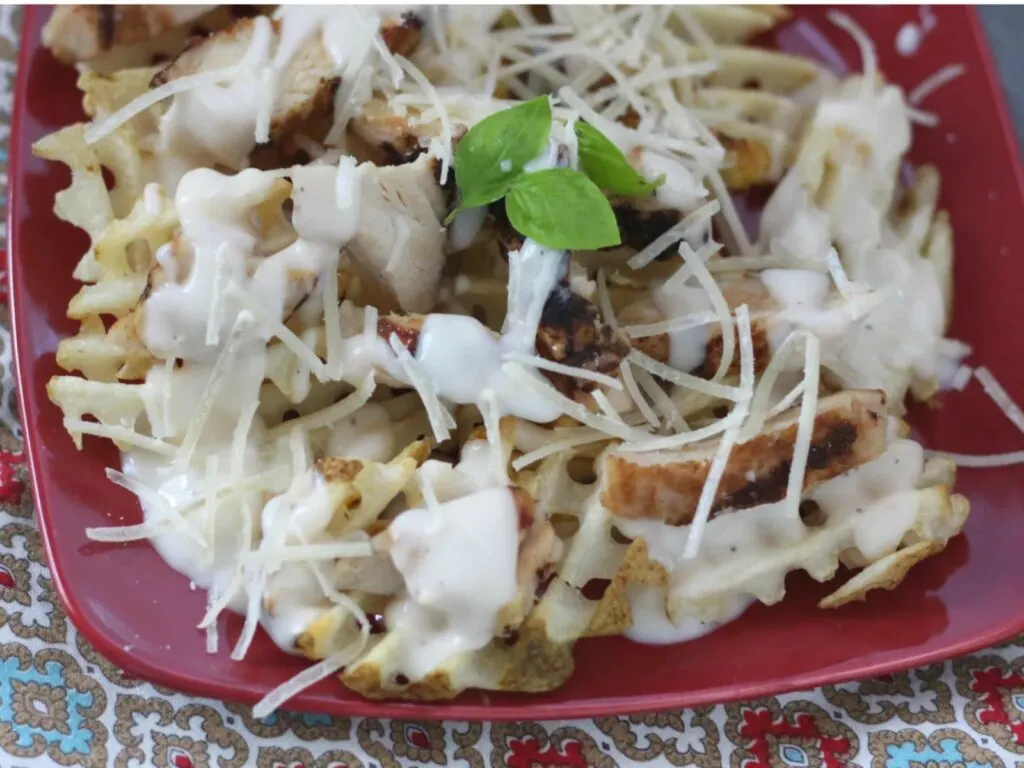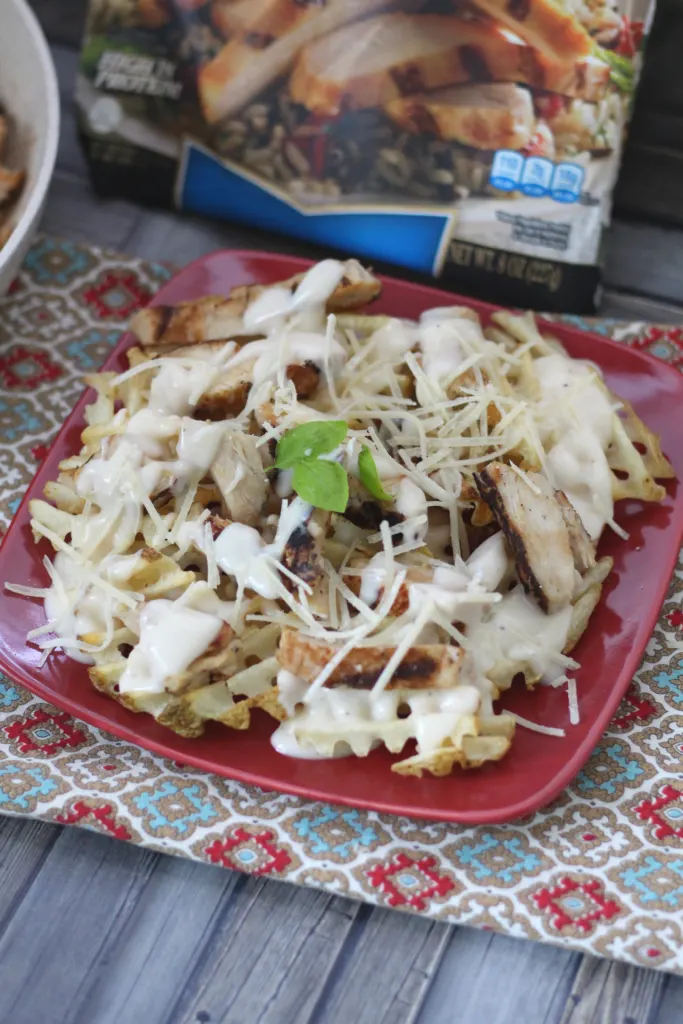 French fries are a family favorite and also a great base for all the delicious toppings! Whether it is chili and cheese or breakfast foods, anything on fries is delicious! I used frozen waffle fries for this recipe, but anything goes!
Grilled chicken is so good and versatile, but as a busy mom of three who always seems to have sports, projects, camps or events going on, I don't often have time to grill chicken for our meals. I buy John Soules Foods Grilled Chicken for this recipe, and I love that you can use it in SO many recipes as a quick and easy shortcut.
John Soules Foods grilled products can be used in any dish. I love to keep them on hand in the freezer for tacos, burritos, burrito bowls, wraps, salads, stir fry, etc. Add in some fresh or frozen veggies and you have got a great meal! John Soules Foods products are fully cooked which saves you preparation time.
Their grilled items contain no artificial ingredients, are gluten free, and are high in protein!
Don't miss my Chicken Fajita Sliders, made with John Soules Foods Fajita Chicken!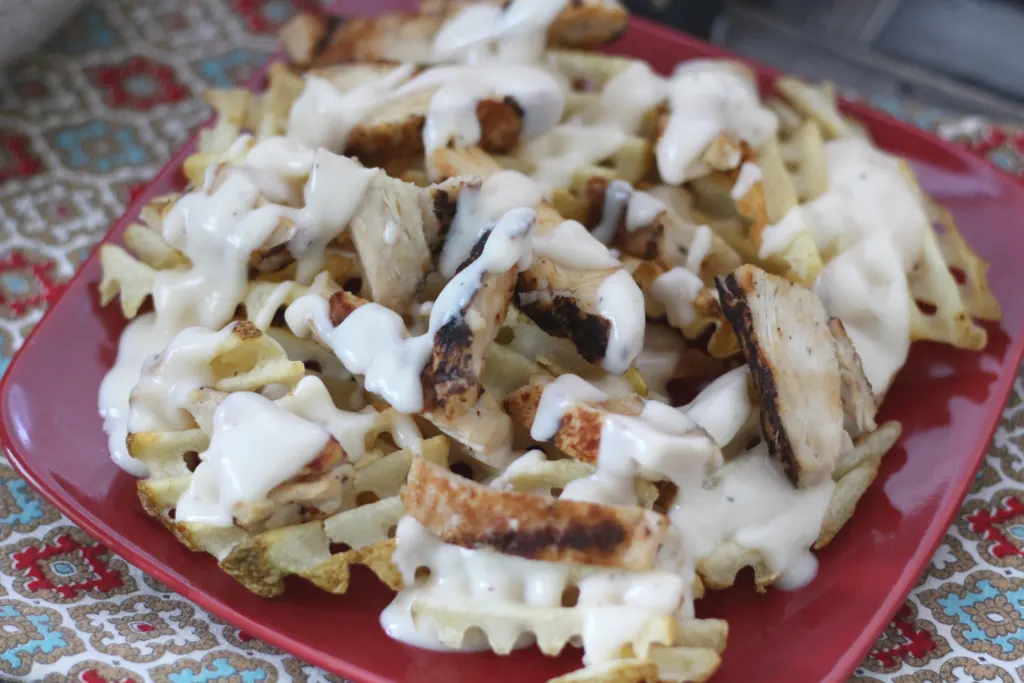 You can also make your own alfredo sauce, but again, that takes lots of time and ingredients! I bought jarred alfredo sauce for this recipe and it worked great!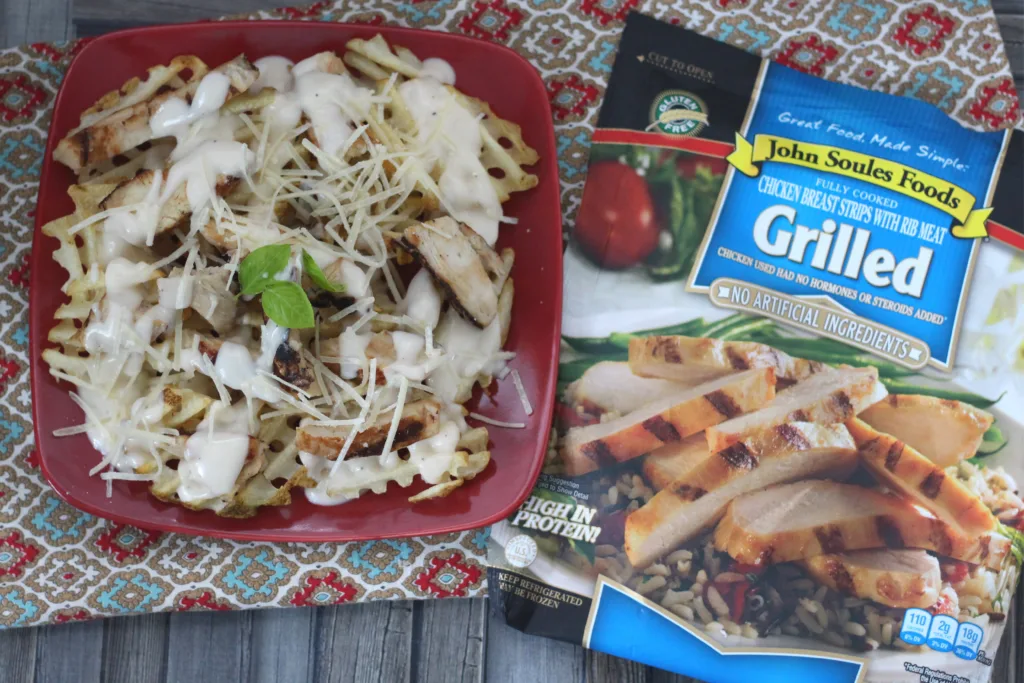 Believe it or not, this meal is ready in 15 minutes or less! YES! It is just that quick and your family will be amazed!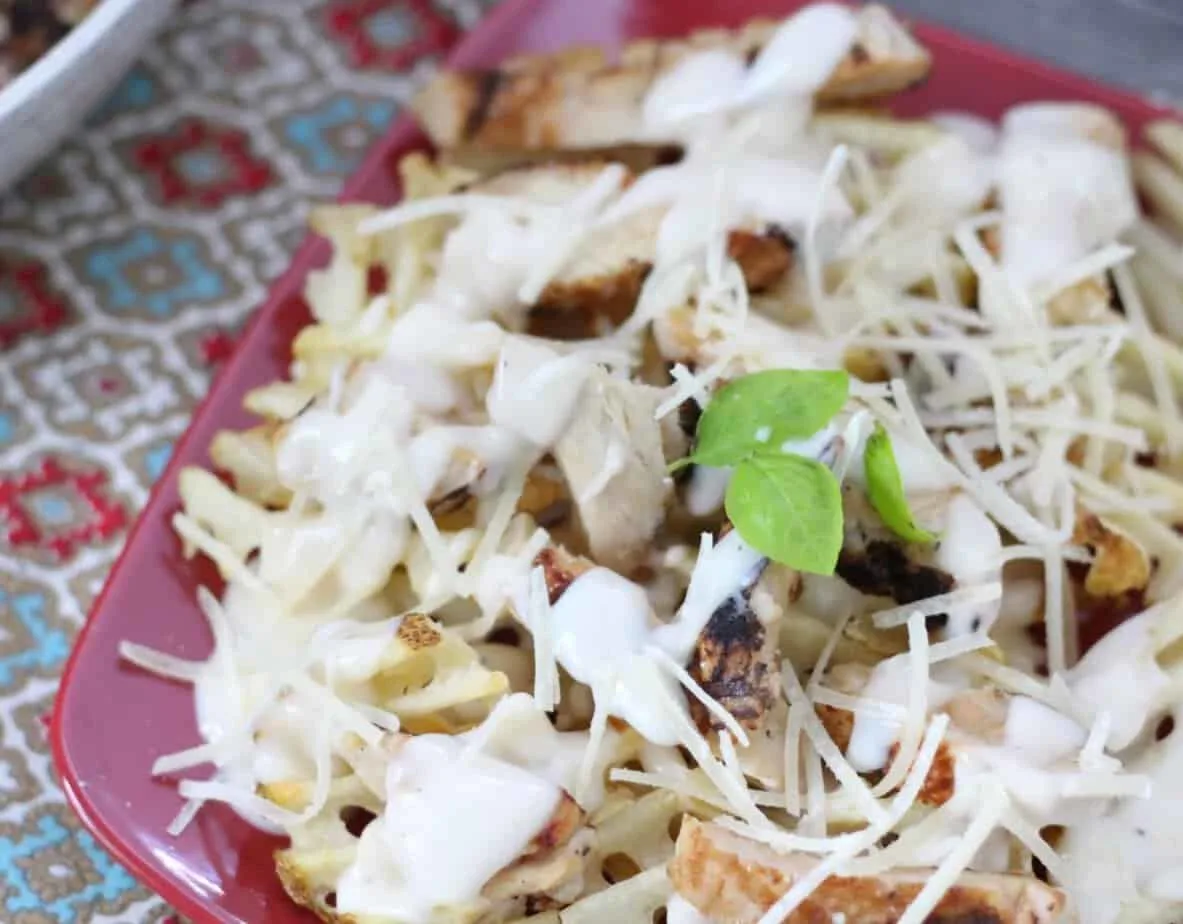 Top with your favorite toppings, like parmesan cheese, banana peppers, basil, scallions, etc. The flavors are up to you!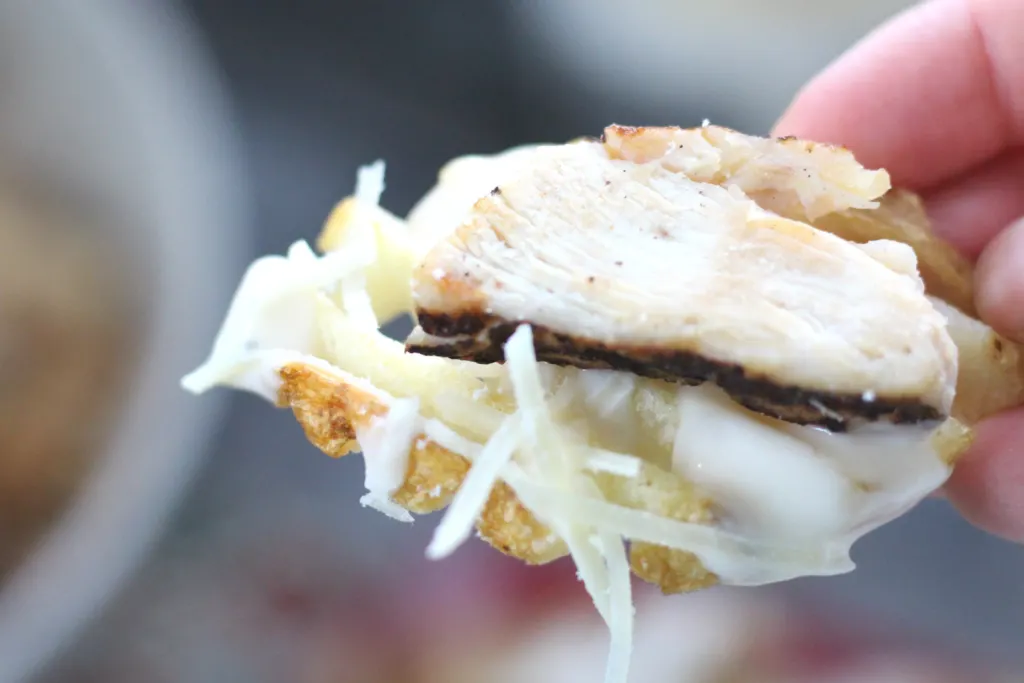 Grilled Chicken Alfredo Fries Recipe