Easy Homemade Pork Sausage Recipe – Perfect with Potatoes!
We have done Whole30 a couple of times now, and I have loved discovering how to cook clean, delicious foods that nourish the body. This recipe for homemade sausage is Whole30 approved as long as you leave out the maple syrup. It is delicious with or without, so no need to worry there. You can also adjust the amount of spice in the sausage to fit your family's tastes. Spicy or mild, this pork sausage recipe is a winner!
Serve it with potatoes, as I show you in the recipe below, or in breakfast burritos or breakfast pockets. It freezes well, too, so make a batch to keep on hand at all times! I never like the ingredients in store bought sausage, so this is a great, clean alternative.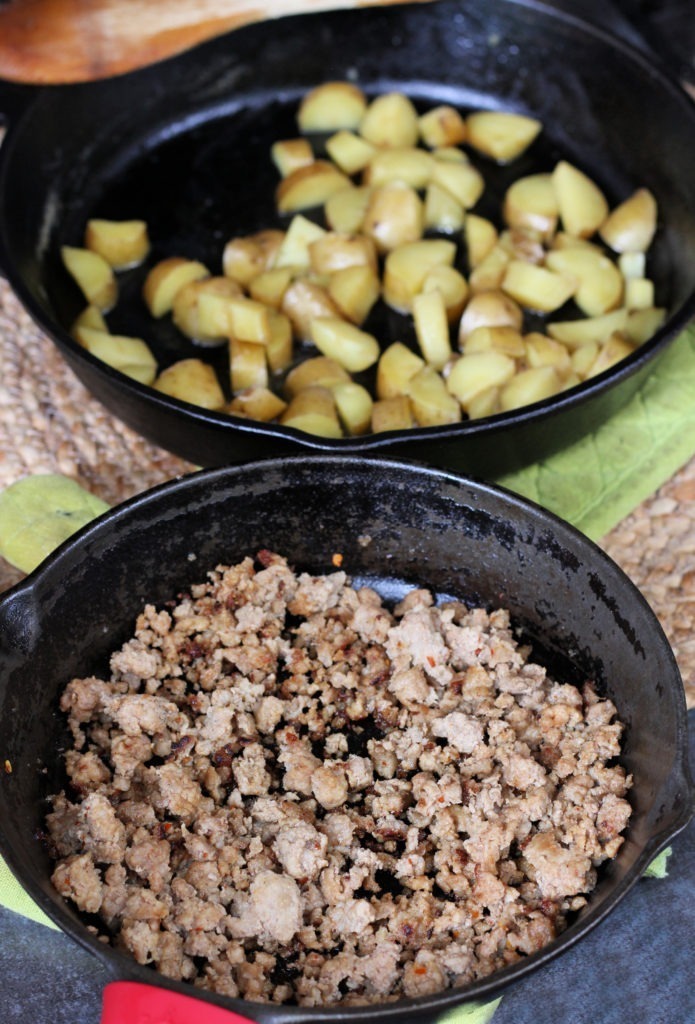 I prefer to get my pork sausage from Butcher Box because they have heritage breed, humanely raised, vegetarian fed pork that are never given antibiotics or added hormones.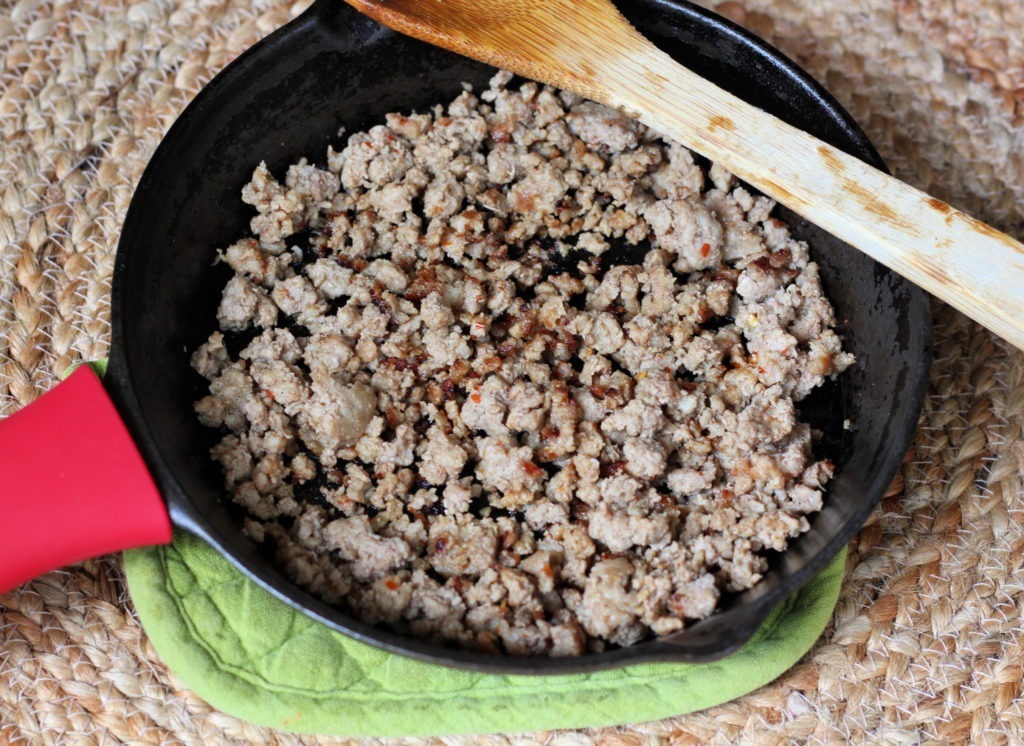 This sausage can be formed into links or patties, but I prefer crumbles because they're so versatile and quicker to cook!