How to make Strawberry Icing!
My husband and sons have many things in common, but their love of strawberries is a strong bond that they all share! I love strawberries, too, but I prefer them paired with chocolate like in my Chocolate Covered Strawberry Cake recipe. We have poundcake or angel food cake with strawberries and whipped cream often, but my kids really love homemade strawberry cake with homemade strawberry icing. It's always a winner! And when you let the kids add their own preferred amount of icing…well, it's a win. ha!
Do you have kids that prefer different things? One of my kids would eat the cake alone, the next would put too much icing and a little cake, and then the other would spread a little icing and a lot of cake! This is why icing your own piece is a good idea for us!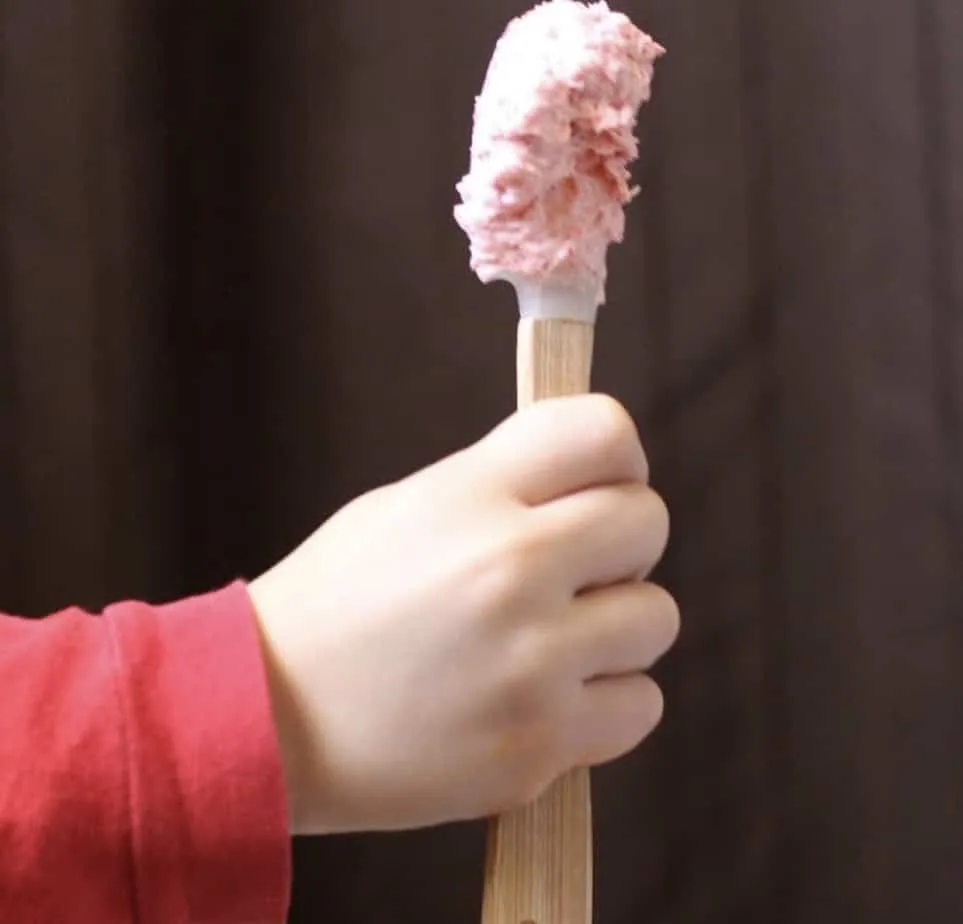 And if you would rather just eat the icing…well, that's okay, too, right?
This recipe whips up really quickly and the results are so yummy! All you need is a blender, a mixer, strawberries, butter, vanilla, a little salt, and powdered sugar.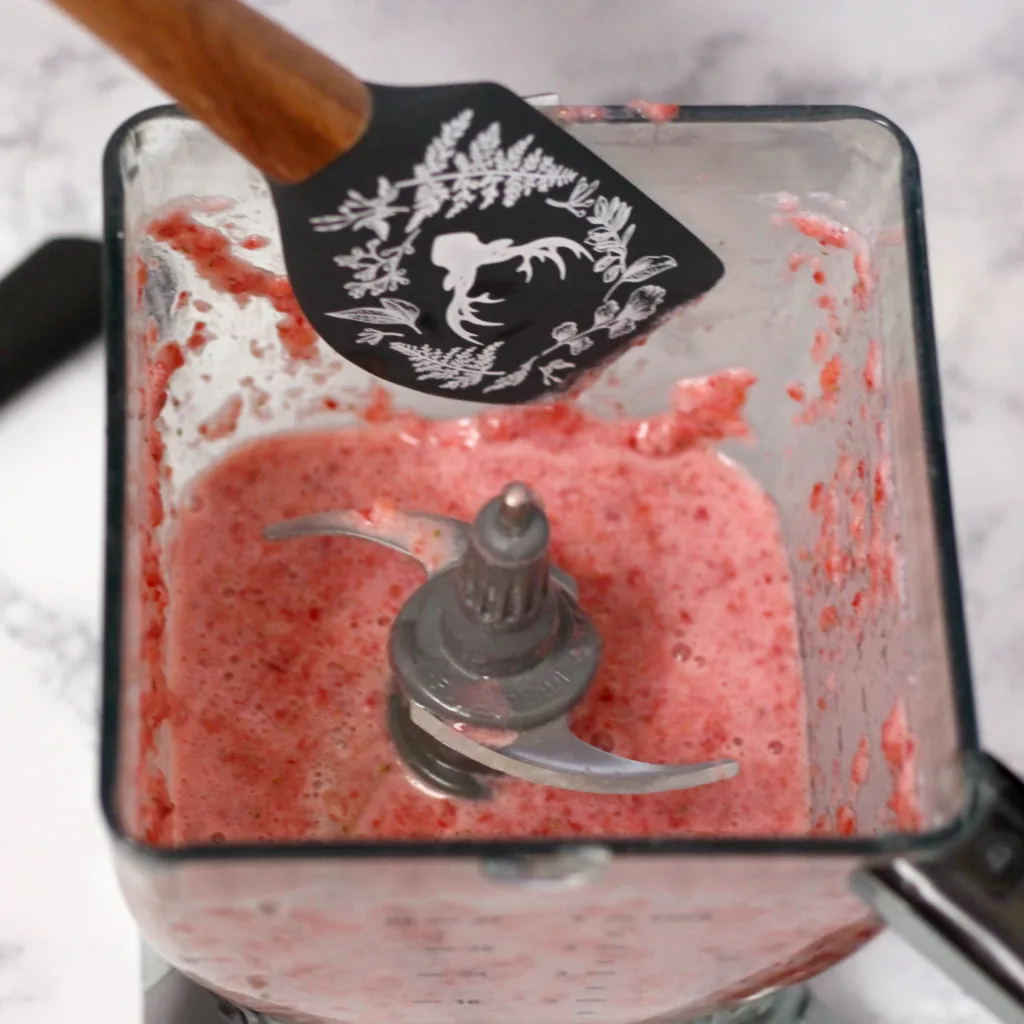 If you have leftover icing, then the sky is the limit! It would be great for stuffed strawberries or a pancake topping, too!
If you prefer mango to strawberry, try this delicious mango curd recipe! This whipped cream frosting is also a great choice, if you want something not fruity!
Enjoy!