This easy Shirley Temple Cake with Grenadine Glaze is an impressive, delicious dessert that is really simple to make!
The other day I was scrolling Facebook and I saw an ad for a local person selling Shirley Temple Cakes. So, apparently I have been living under a rock because I had never heard of such a thing. I searched a few recipes on pinterest but could not find exactly what I was looking for, so I bought a few ingredients and made this delicious cake that turned out amazing the first time!!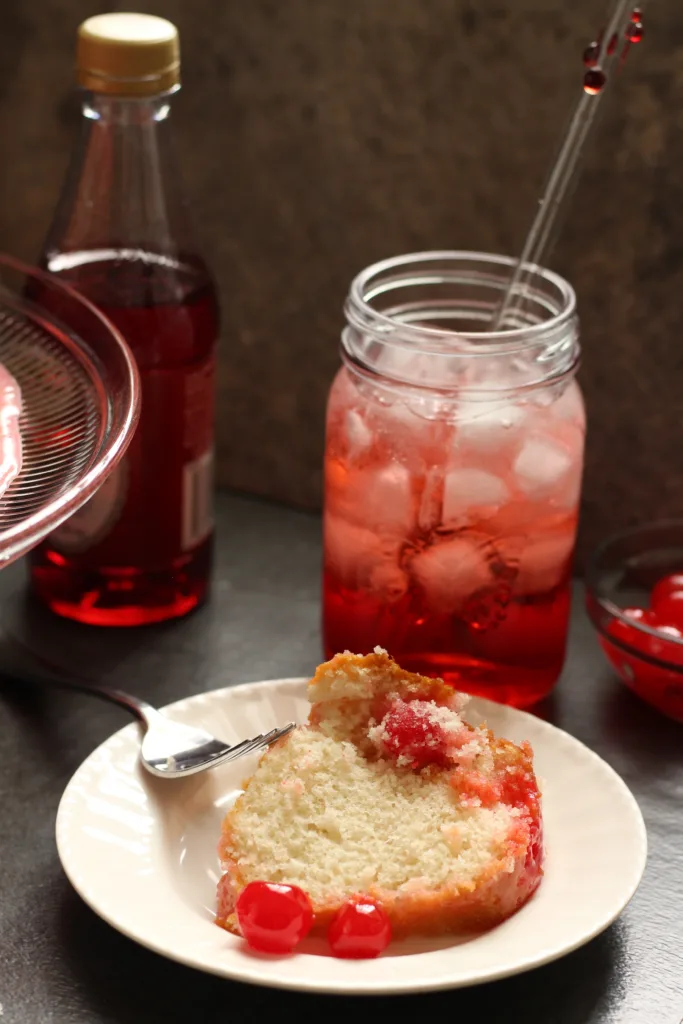 My kids had never had a Shirley Temple, which is essentially, 7UP, grenadine, and maraschino cherries. My husband introduced me to this non-alcoholic drink years ago, and it's really a delicious treat!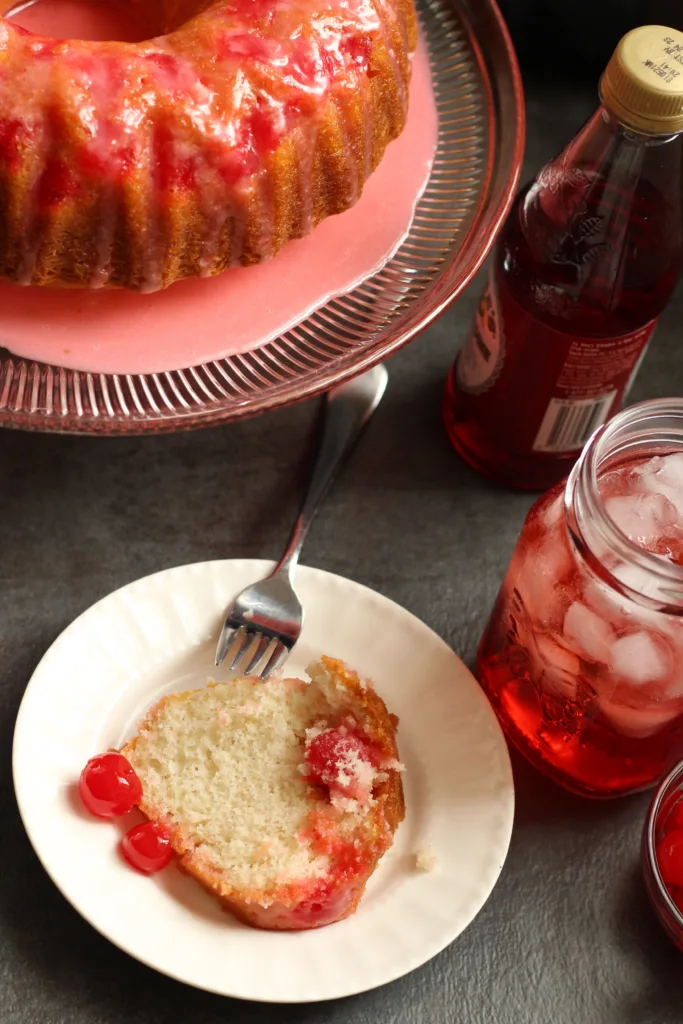 So my kids' worlds were rocked when I made this Shirley Temple Cake, but also when I let them have a Shirley Temple drink! They all said it was delicious!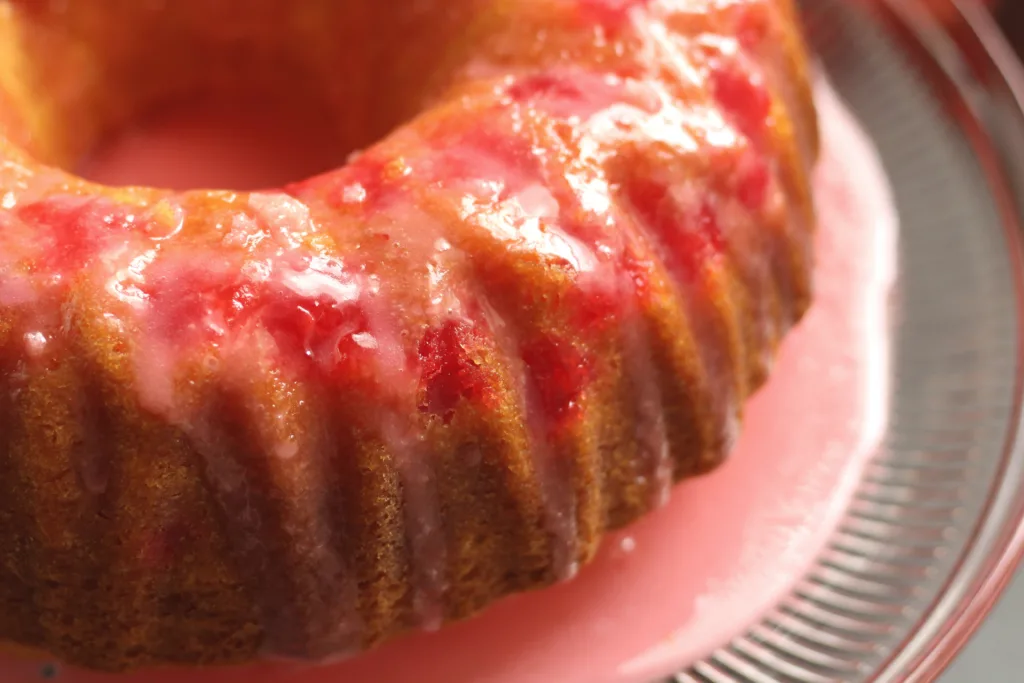 I found that some recipes on the internet said to poke the cake before pouring on any icing or glaze or the maraschino cherry juice, and maybe that would have been good, as well, but when the glaze collects at the bottom, you just scoop it up and drizzle on your cake if you prefer! My guys like that the cake itself was not super soggy and could choose the amount of glaze they wanted on their piece.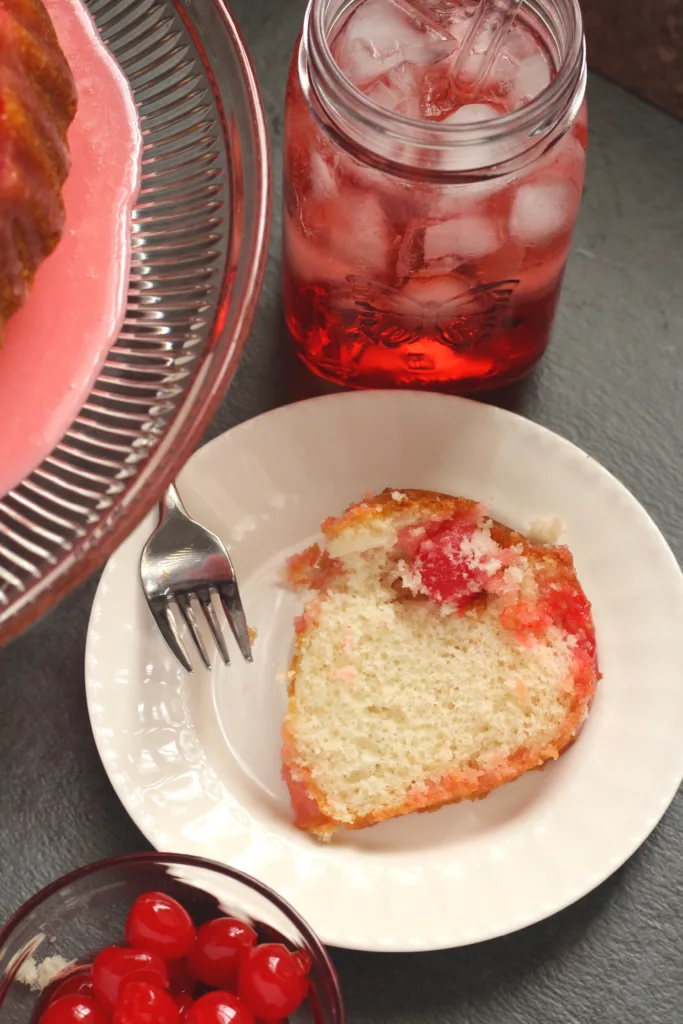 This easy Shirley Temple Cake with Grenadine Glaze is a great Spring cake! Serve at your Easter meal for a delicious, impressive dessert that everyone will love.