I know what brought you here. Your love for Reese's peanut butter cups. Or maybe it was simply your love for peanut butter? Either way, you will love this recipe for Reese's Peanut Butter Chocolate Crispy Bars!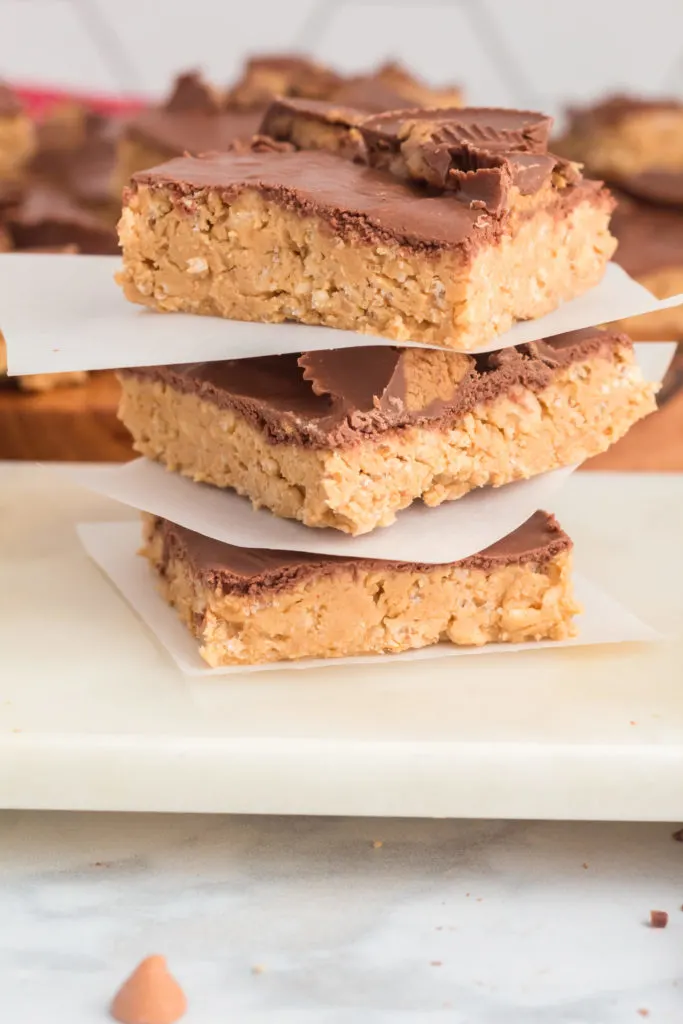 Delicious Peanut Butter Chocolate No Bake Treat!
I am a supreme lover of no bake treats. Rice Krispie treats and no bake peanut butter cereal balls were some of my favorites growing up. SO easy to make and the best part is that you do not have to wait for them to cook to eat them! And scraping the bowl is so a delicious part, too!
In case you didn't know…chopping Reese's peanut butter cups is pretty exhilarating…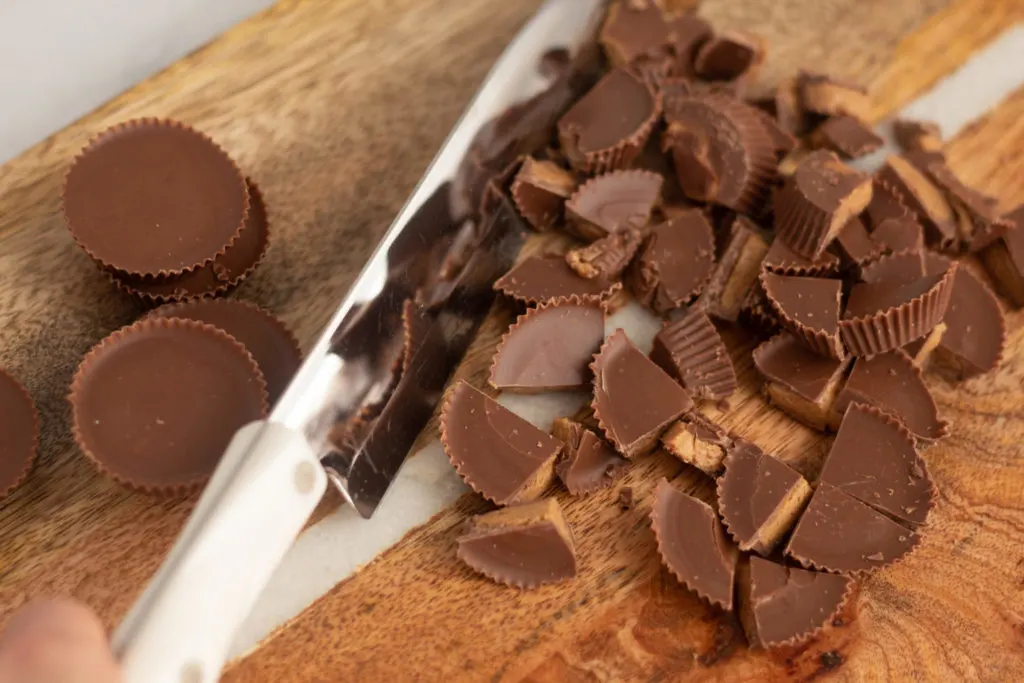 These no bake peanut butter bars are SO DELICIOUS! Anything with peanut butter is delicious, obviously, but these are over the top good. The icing is rich and decadent and is a perfect complement to the crispy bars underneath.
(Sidenote: I always always always recommend that if you are taking a dessert or dish to a potluck or somewhere that others will possibly eating your food, to either label it with potential allergens or at the very least, crumble something distinguishable on top to signal to potential allergy sufferers that there is peanut butter inside. I have a child with tree nut allergies, and oh how I wish that people would do this. Food allergies are no joke, y'all. Also, peanuts aren't tree nuts, in case you were wondering. Thank goodness because he lives on peanut butter.)
Try these Mermaid Rice Krispie Treats!
Carrying on…I love how these turn out! They're dense and delicious, so it feels like an actual dessert and not just a rice krispie treat snack. There is peanut butter throughout and every bit of it is delicious.