I'm the type of girl who eats the cookie to get to the icing. "Minimize the cookie, maximize the icing" is the way I look at it. I know some prefer the cookie, and that's okay, but I think everyone will agree that these Peanut Butter Chocolate Chip Cheesecake Cookie Cups are delicious and a winning combo for everyone!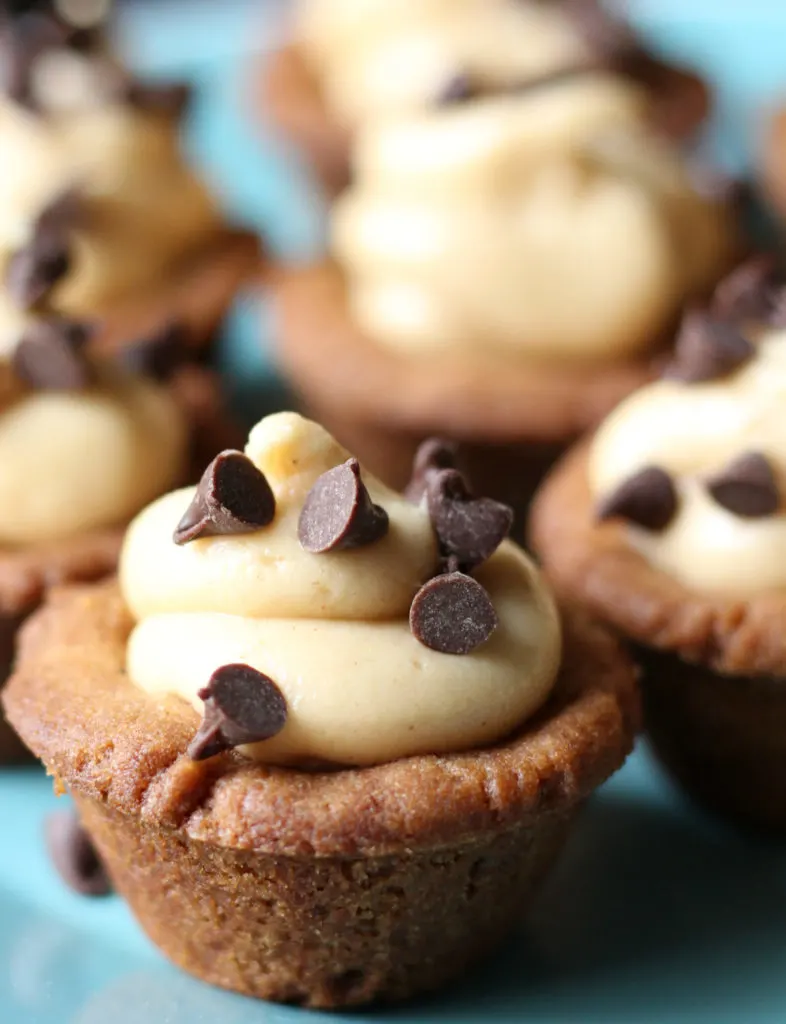 The cookie cups themselves are super easy to make. I just used a store-bought sugar cookie mix, followed the package directions for rolled cookies, then rolled balls and flattened them out inside a mini muffin tin. For this recipe, I also added a 1/2 tsp of cocoa powder. SO yummy and pretty simple, too!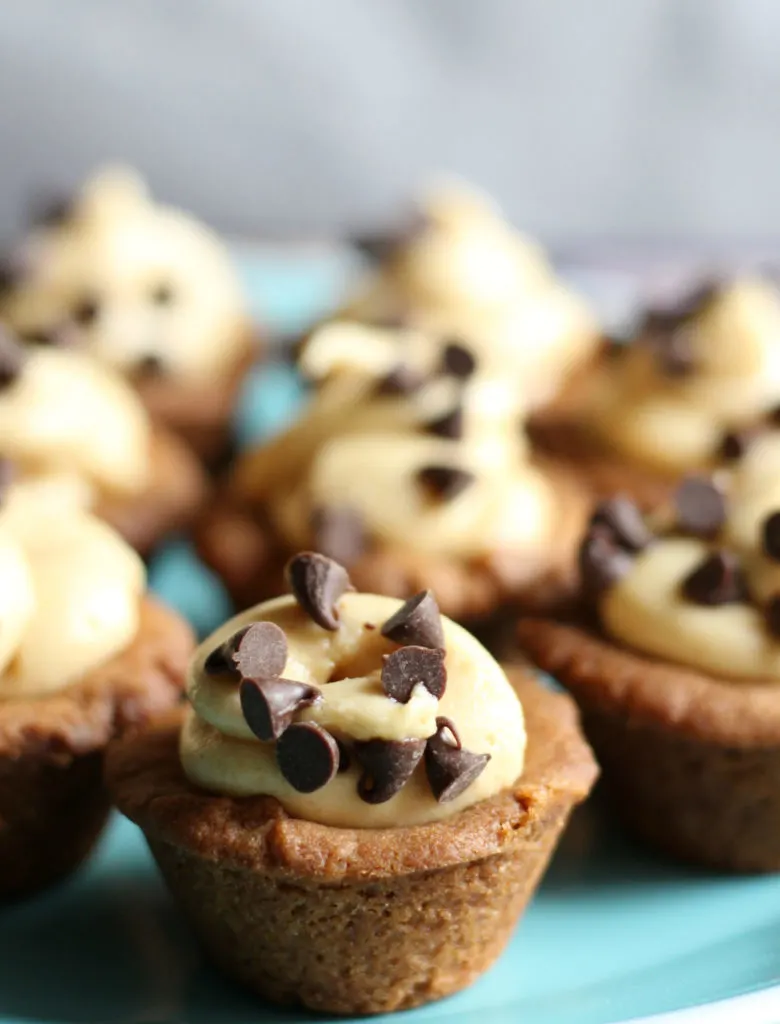 The cheesecake icing or cheesecake filling is rich and creamy and I just added the finished product to a sandwich bag, clipped off one corner, squeezed it in and added mini chocolate chips.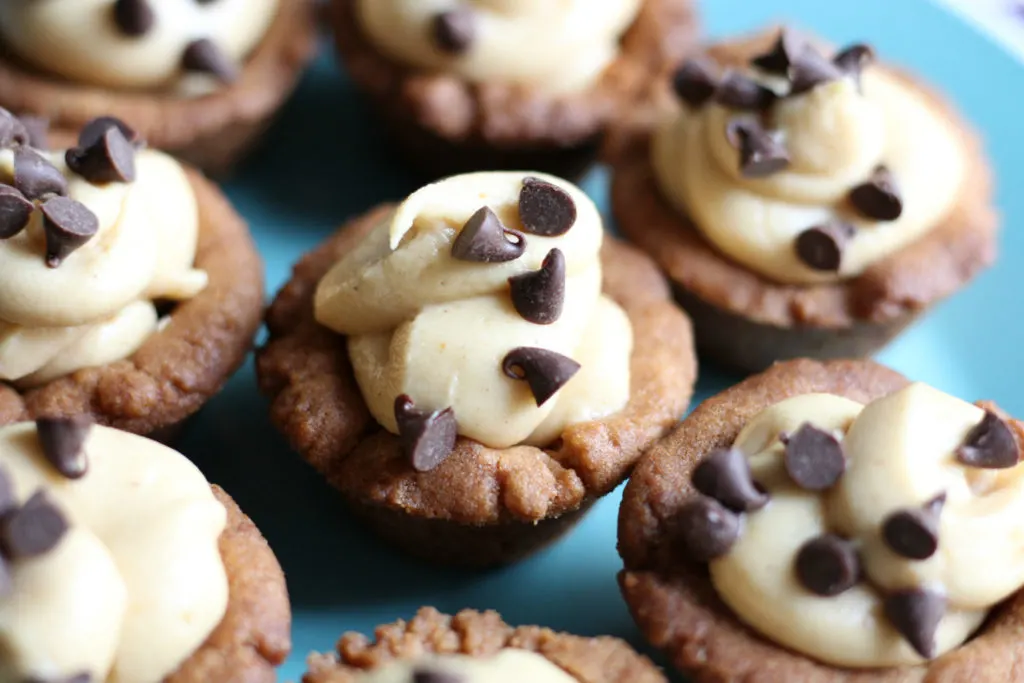 I did find that these crisped up pretty quickly, so make sure to store in an airtight container and place an apple slice inside to make them moist!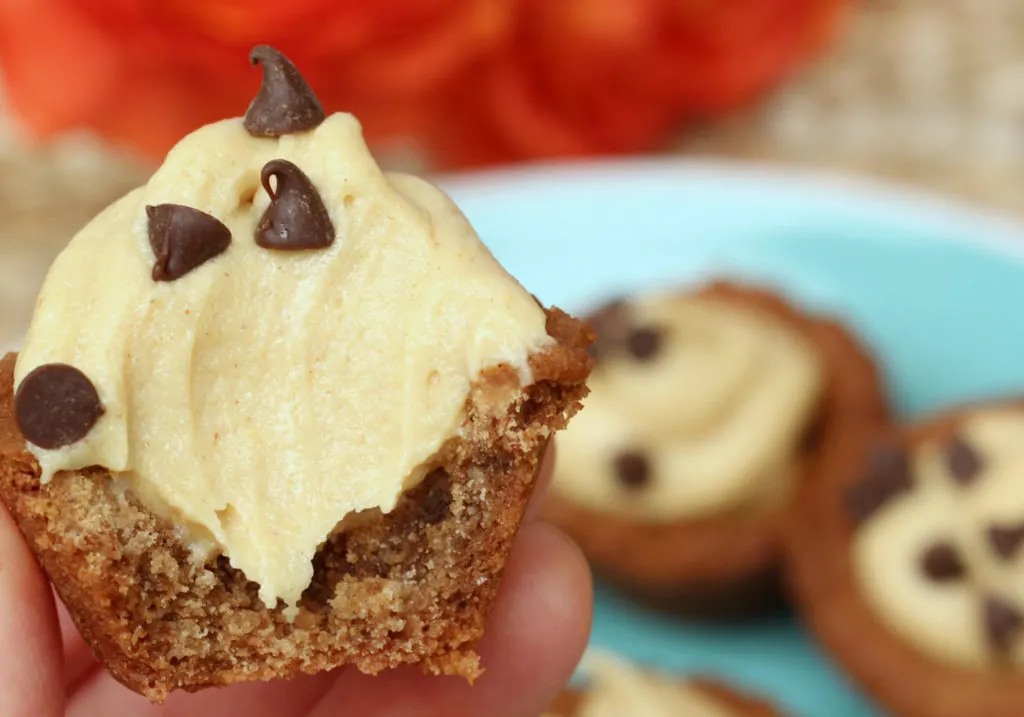 Who wouldn't love all of that peanut butter cheesecake icing??
Peanut Butter Chocolate Chip Cheesecake Cookie Cups