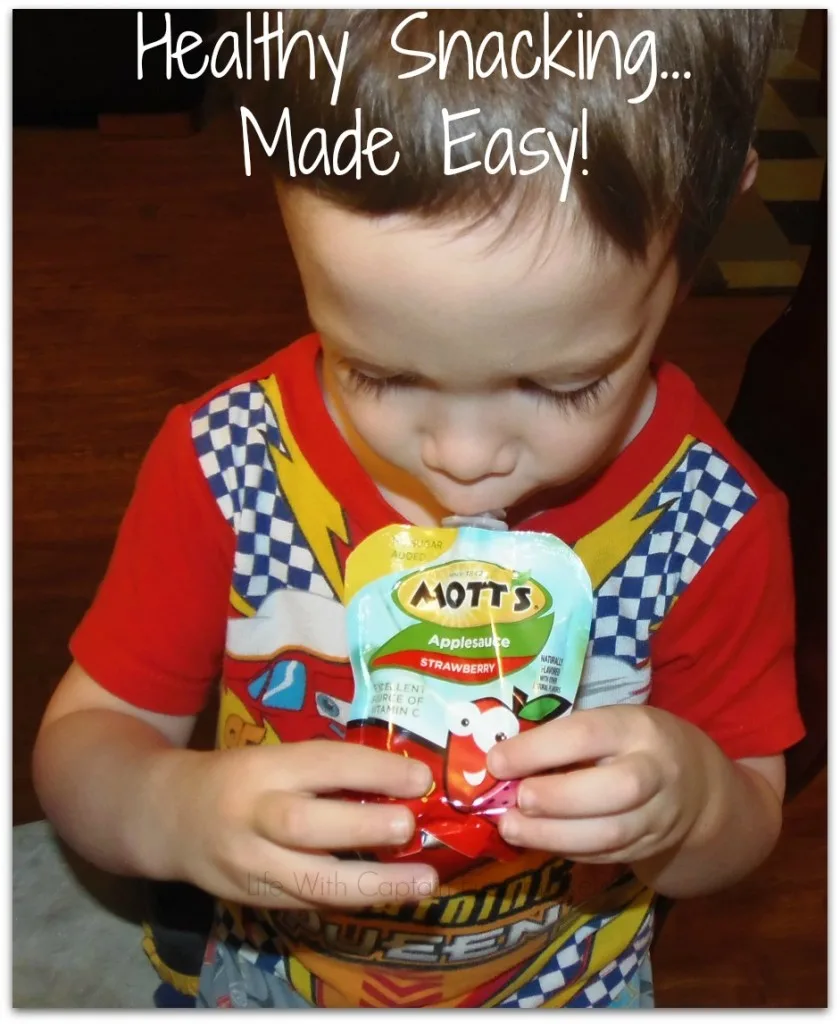 My boys are much like their mommy in that, when they are hungry, they want food now! It is hard to be a stay-at-home mom of three boys sometimes, especially when one or more of the boys is hungry. I try to have good food available for healthy snacking, that they can just grab and eat, but that's not always easy, especially with a newborn.
When we were houseparents at the children's home, I was required to make a weekly menu and plan out all snacks and meals for the week. It was a good habit to get into, but I quickly found out that I am not of a planner! I would try my hardest to follow the menu and try to have everything bought and prepared in time, but it was really hard for me. I always liked having "go to" snacks on hand in case my plans fell through. You know how it is. You have say, oatmeal cookies, on the menu for snack, but then the doctor's appointment ran late and you have no extra time to bake cookies. Or your kids eat their breakfast, but you are at the store and they're "SO hungry" and your choices include: let them dig into the box of cereal bars you just put into the cart, buy something specifically for their snacking, go through a drive through…OR…open up the diaper bag and see that you actually remembered to pack them a "just in case" snack. Score!
I am very lucky that the boys love fruit. Since having Baby Brother, though, I have not been able to make it to the store as often to keep our fresh fruit stash replenished. And then we had that ice storm that kept us off of the roads and we were running low on food. But the thing D asked for at least once a day was the Mott's Snack & Go squeezable applesauce pouches. He absolutely LOVES them. They're easy to store, good to eat, and full of healthy applesauce.
Every time the boys leave the house, I make sure that we put some Mott's Snack & Go pouches in my diaper bag, their backpacks, etc, because if they get hungry while we are out and about or at school, they will never turn down applesauce. I have tried packing fresh fruit or even peeled fruit in little containers, but nothing stays fresh and delicious except for the Snack & Go pouches. I also like to add a Snack & Go pouch to the Captain's lunchbox because if he decided he is still hungry or does not like what I've made for him, he's guaranteed to eat the Mott's applesauce, and it does not make a mess. His favorite is the Natural Applesauce. D's favorite is, well, that changes with the hour! He loves all of the flavors! Mott's Snack & Go pouches go anywhere and are good anytime. They are definitely a staple in our house!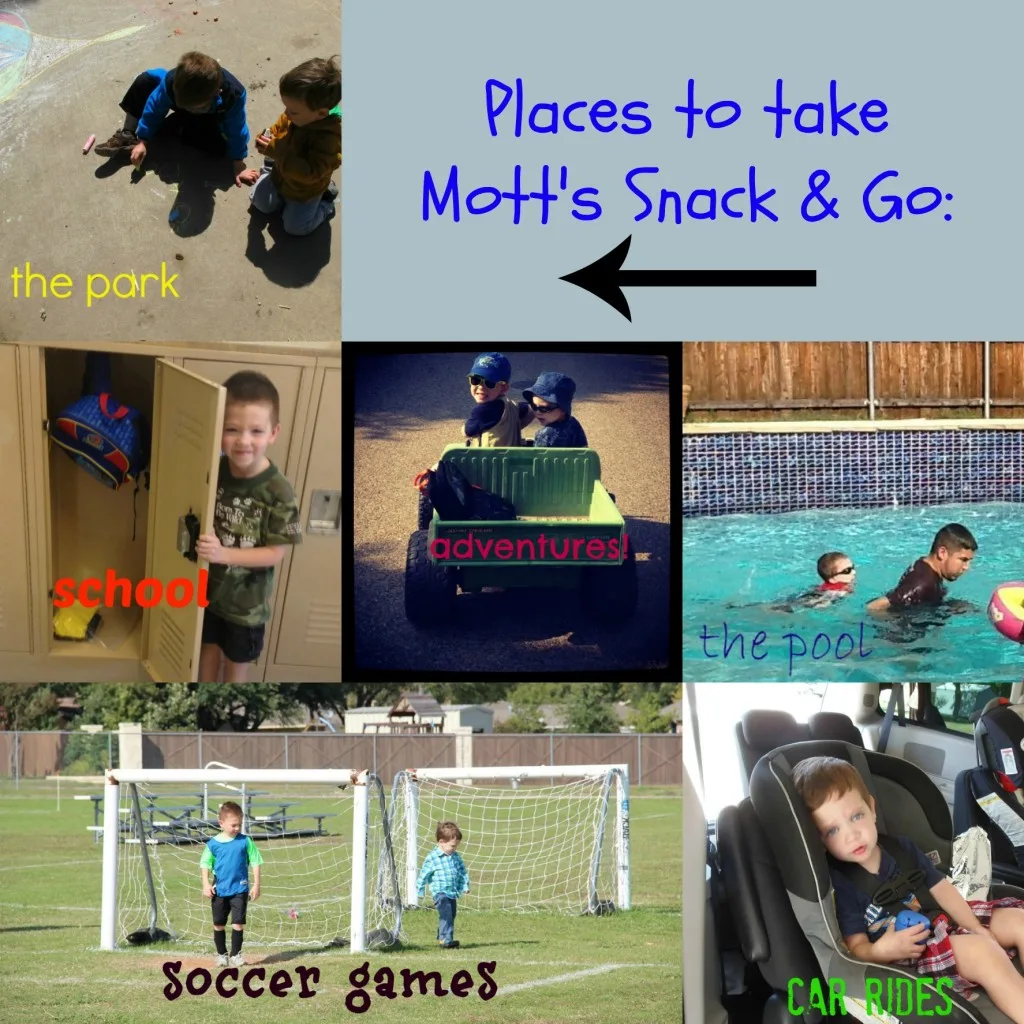 Mott's® Snack & Go is the nutritious applesauce kids love in a squeezable pouch they can take with them wherever they go. Mott's is also the only applesauce brand with Box Tops for Education®, helping to support kids' schools. Visit Motts.com to learn more.
Disclosure: Compensation was provided by Mott's® via Glam Media. The opinions expressed herein are those of the author and are not indicative of the opinions or positions of Mott's®.