This family dinners shop has been compensated All opinions are mine alone.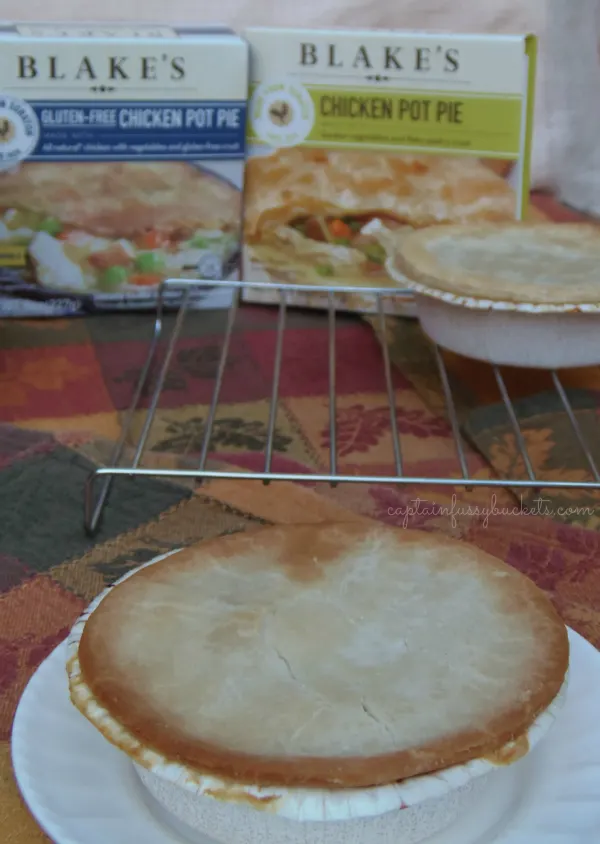 Fall is a busy time of year for us. Like most families, we have school, sports, and church events, holidays, and also three birthdays! All of the boys were born in November or December and it's a crazy time of year! Some days are so jam packed, that we resort to quickly eating whatever we can find in the fridge or going out to eat. I simply cannot be stuck in the kitchen for hours, although I want to always provide my family with good tasting, all natural foods.
Keeping the freezer stocked with easy to prepare foods is a must for this time of year.
I bought a different selection of Blake's frozen meals for a busy night. They are perfect to just stick in the oven (or microwave if you are very pressed for time) and come to the table for a family meal. I can see myself turning to Blake's often on nights when we have practice, church, or other events.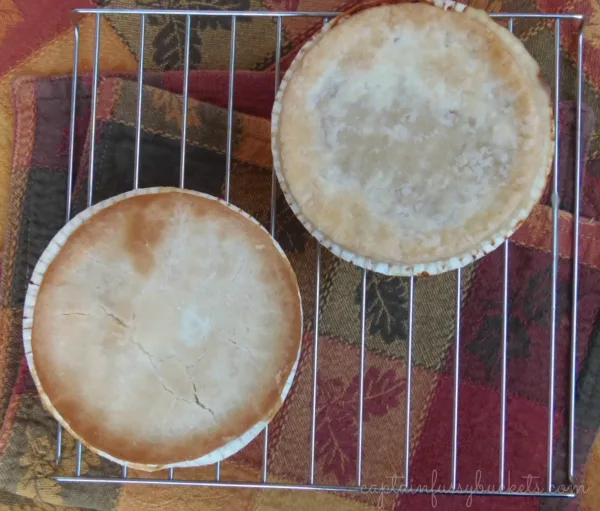 Blake's chicken pot pie tastes just like homemade because it IS homemade. Pies are made from scratch in small batches by people, not machines. The crust is absolute perfection! Inside you will find white meat chicken, peas and carrots, potatoes, and Blake's delicious, signature gravy. DE-LISH!
Our boys do love chicken pot pie, but there is nothing that makes their mouths water like Italian food. When I saw that Blake's also makes dishes like Sunday Pasta & Meatballs and Chicken Parmesan with Pasta, I knew we had to try those, as well. I could not believe how delicious these meals were, and the boys devoured them!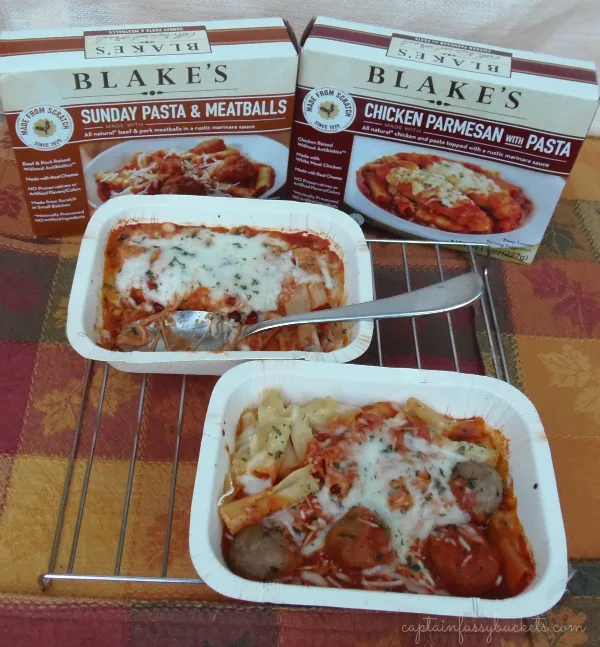 After a busy day, when the food is prepared and we can all sit down and enjoy a meal together, it's fun to unwind and actually talk to each other beyond "do you have your lunchbox?" "did you get your homework?" "do you need a snack before gymnastics?" I want to spend quality time around the dinner table. I created this fun Dinner Table Question game to play, because the boys just love games and actually still love talking with us. Oftentimes kids have a lot to say, but don't know how to say it, especially if they are competing with siblings for talk time.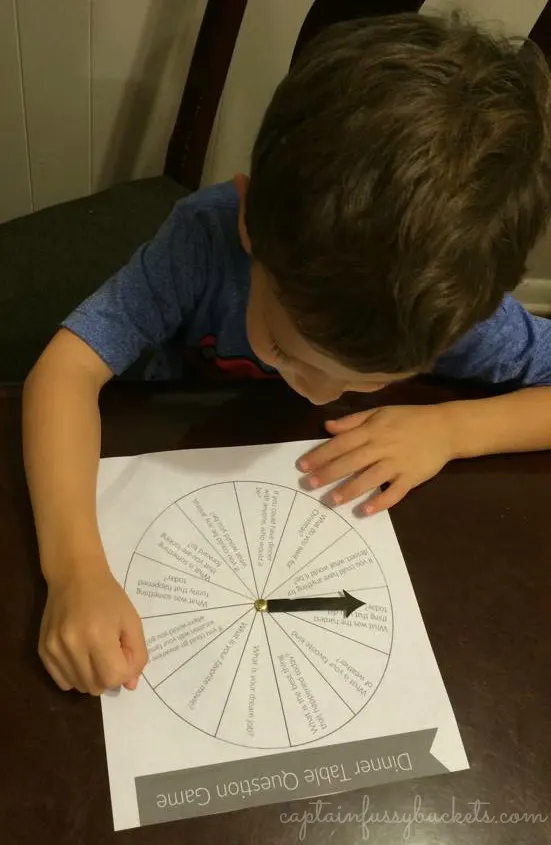 This game is easy to print out and the rules are simple: take turns and do not talk unless it is your turn. You can either go around the table, answering the same question, or only the person spinning answers the specific question…it's up to you! Your family, your rules! Just click on the picture below, print out the PDF, cut out the arrow and attach it to a paper clip on a brad or use a spinner from another game, and have fun!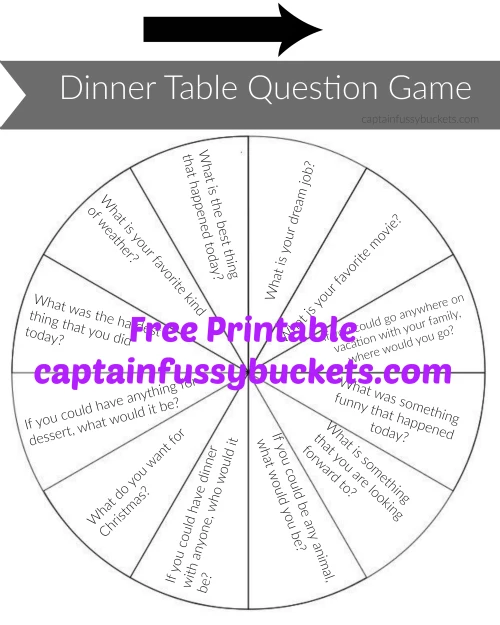 How do you make dinner time special at your house, even on the crazy busy days?