Busy Morning? French Toast Stick Bites Breakfast Hack For The Win!
Mornings are usually calm and relaxed at our house, until we have to leave. Getting myself dressed and ready is a big enough task, but getting the kids changed, fed, and out the door is downright impossible. With D going to school at 11:30 every day, we are usually in a mad dash to get our errands done before our time is up. To help, I have upped my "Mom Game" and figured out a few parenting hacks along the way.
My latest invention has been to take Farm Rich French Toast Sticks that they love and make them more portable and child friendly. It takes about a minute to cook them, and 30 seconds to cut them into bite size pieces. Pour them in a cup that fits in their carseat cup holder and we are good to go for breakfast! Kids are happy and fed, Mommy is happy! Time is on our side, once again.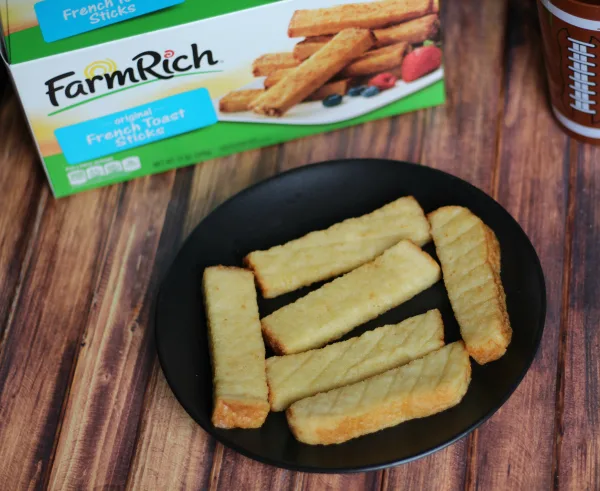 French Toast Stick Bites
Directions:
Heat French Toast Sticks in microwave according to directions. (They cook nicely in one minute in our microwave.)

Let cool, if needed, and then use kitchen shears to cut them into bite sized pieces.

Pour the French Toast Stick Bites into a durable open cup.

Enjoy breakfast on the go!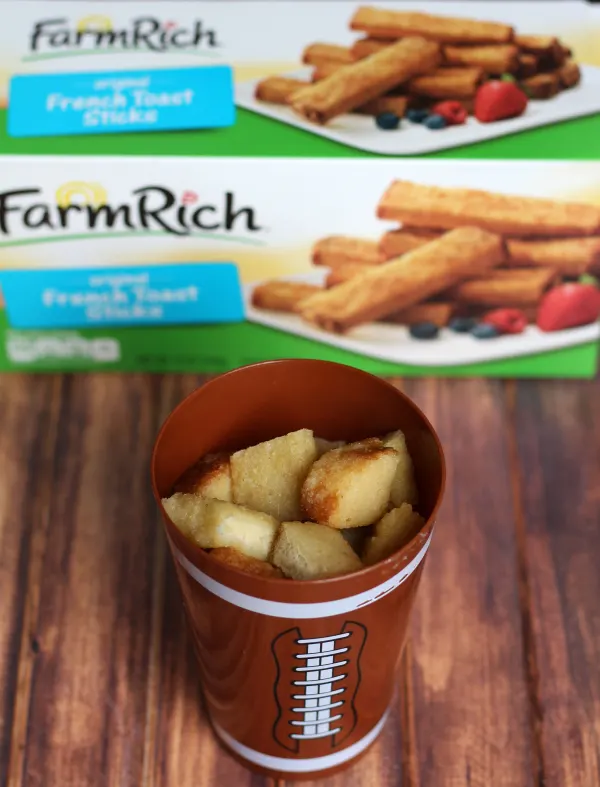 These little bite sized French Toast Sticks are SO good. Baby Brother has a hard time waiting for them: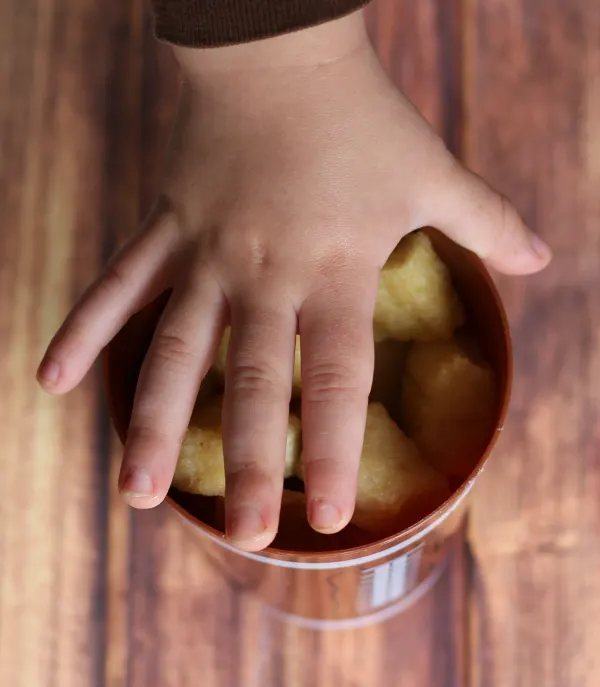 I love that these can be taken in any store, to the post office, a visit to Daddy's work, and the boys can eat them while I do what I need to do.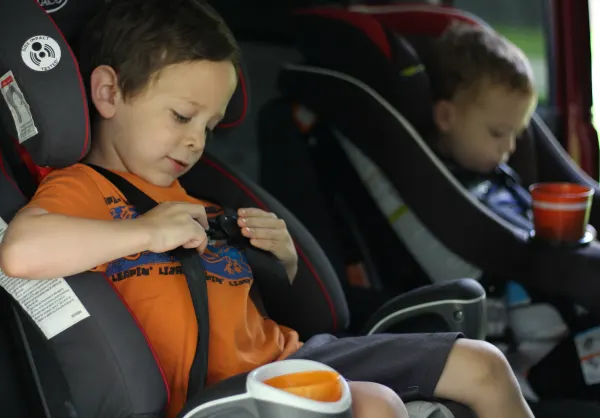 And if I can let you in on a little secret….these can be enjoyed any time of the day. And really, all of the Farm Rich products make excellent snacks (or breakfast!) D has Mozzarella Bites in his cup, which are pretty much already the perfect size for him!
What's YOUR Mom Hack? Do you have any easy breakfast hacks to help with your crazy morning routine?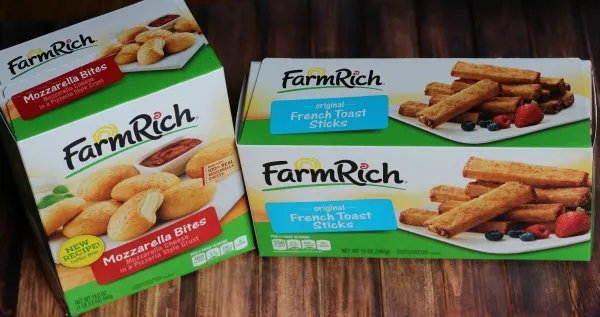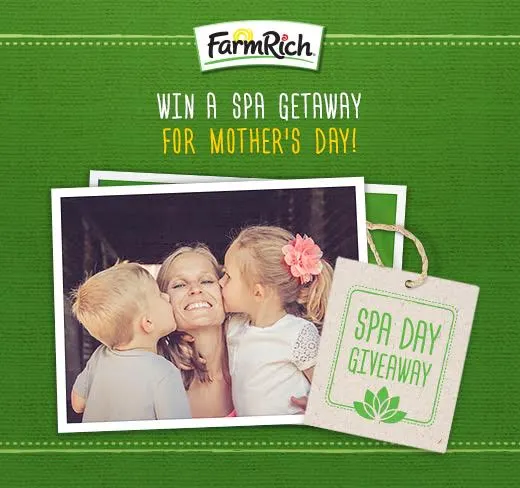 #RealLifeMOMent Mother's Day Giveaway
Farm Rich just launched a super fun Mother's Day contest! There are a number of ways to enter, including submitting your "Mom Moment" like my morning hack for the chance to win a spa day for two!
Contest Dates: April 28th – (9:00 a.m. EDT) through May 8th, 2016 (11:59 p.m. EDT.)
Entry page: The giveaway is live on the Farm Rich Facebook page (if viewing on mobile, use this link.)
Prize: 4 winners will receive a spa day for them and their Mom (or friend)