Why Replacing Your Old Fridge Can Save You Money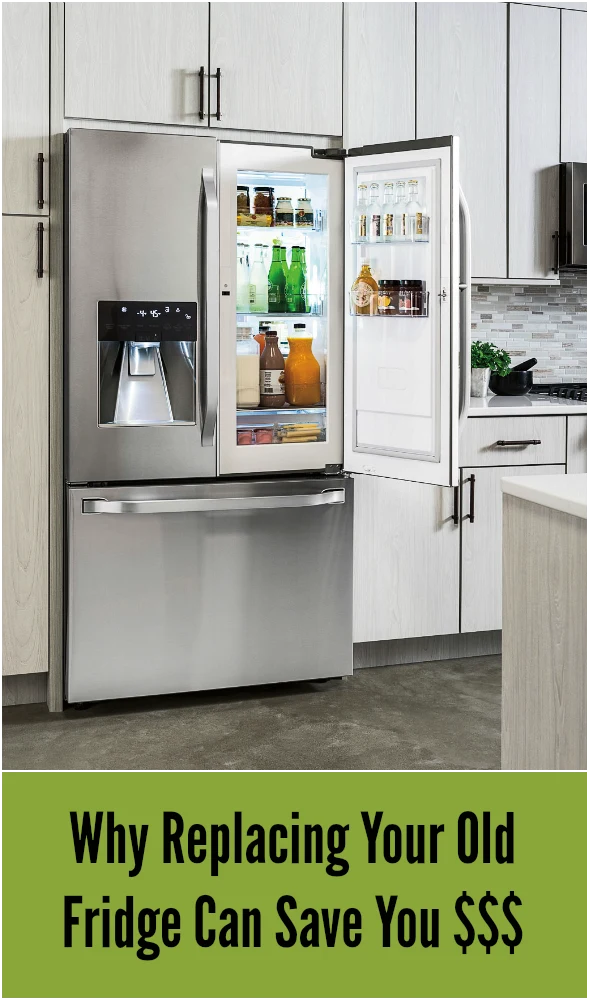 A few days ago, I went to Best Buy to pick up Hubby's birthday gift that I had bought online. I noticed signs for their Earth Day sale, where you can get up to 30% off of major appliances. I was intrigued. It has been a few years since we have bought a major appliance, so I know they have done big things to make appliances more Earth friendly.
Appliances and "Earth friendly" did not really fit in the same sentence until recently, but now they do! Recent improvements in insulation and compressors have made the refrigerators of today use much less energy than older models. Look for an ENERGY STAR certified refrigerator, and you know you are maximizing your energy and dollar savings. And you will not even be able to tell a difference in the features.
ENERGY STAR certified refrigerators are about 9-10 percent more energy efficient than models that meet the federal minimum energy efficiency standard.

Recycle Your Old Refrigerator

There are an estimated 170 million refrigerators and refrigerator-freezers in the United States. More than 60 million of these are over 10 years old. It is great that they last so long, but they are actually costing us consumers more money in the long run…..up to $4.7 billion a year in energy costs! By properly recycling your old refrigerator and replacing it with a new ENERGY STAR certified refrigerator, you can save between $35–$300 on energy costs over its lifetime. Find out how much money you will save by using the ENERGY STAR Savings Calculator.
What is so special about ENERGY STAR?

ENERGY STAR certified refrigerators use less energy and help us reduce our impact on the environment. One might assume that all of the refrigerators sold in the United States are ENERGY STAR certified, but sadly, that is not true. If all the refrigerators sold were ENERGY STAR certified, the energy cost savings would grow to more than $400 million each year and 8 billion pounds of annual greenhouse gas emissions would be prevented, (equivalent to the emissions from 750,000 vehicles.) That would make a HUGE difference!
Where to Start?

Now that you know how important recycling your old fridge and replacing it with an ENERGY STAR fridge is, where do you start? My suggestion….start with the LG Studio Collection at Best Buy. It's beautiful, but more than that, the features are drool worthy, too.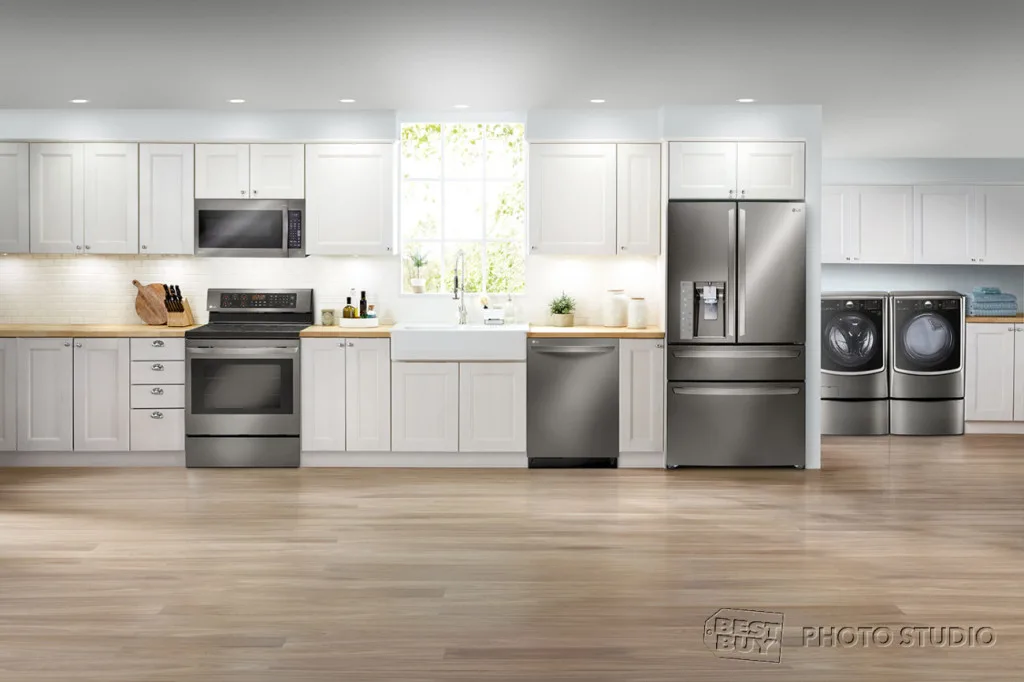 This Nate Berkus-inspired line has pro-style features like hefty metal knobs and flat doors. It is well-designed, looks amazing, and it does it's job well. Refrigerators, cooking appliances, dishwashers, over-the-range microwaves and more, you will find the perfect kitchen with these appliances.
Now at Best Buy, get 18 months major appliance financing or 10% rewards (increased from 5 to10% for April!) and 10% back in grocery purchases. You will also get free delivery on purchases $399!