Meet GATSBY Chocolate, Low Calorie Chocolate That Tastes Delicious!
Gone are the days of swearing off any food group because you are trying to lose weight. It is so frustrating seeing people fail at their diets or just struggle with changing to a healthier lifestyle because they think it's all or nothing. "Everything in moderation" is a good phrase to live by. GATSBY Chocolate is a brand that is determined to let us enjoy chocolate without guilt.
There really is not a wrong way to eat GATSBY Chocolate. You can eat the whole bar, break into squares, or even bake with it! As for GATSBY peanut butter cups, you can eat two cups for the calories of one and I call that a huge win.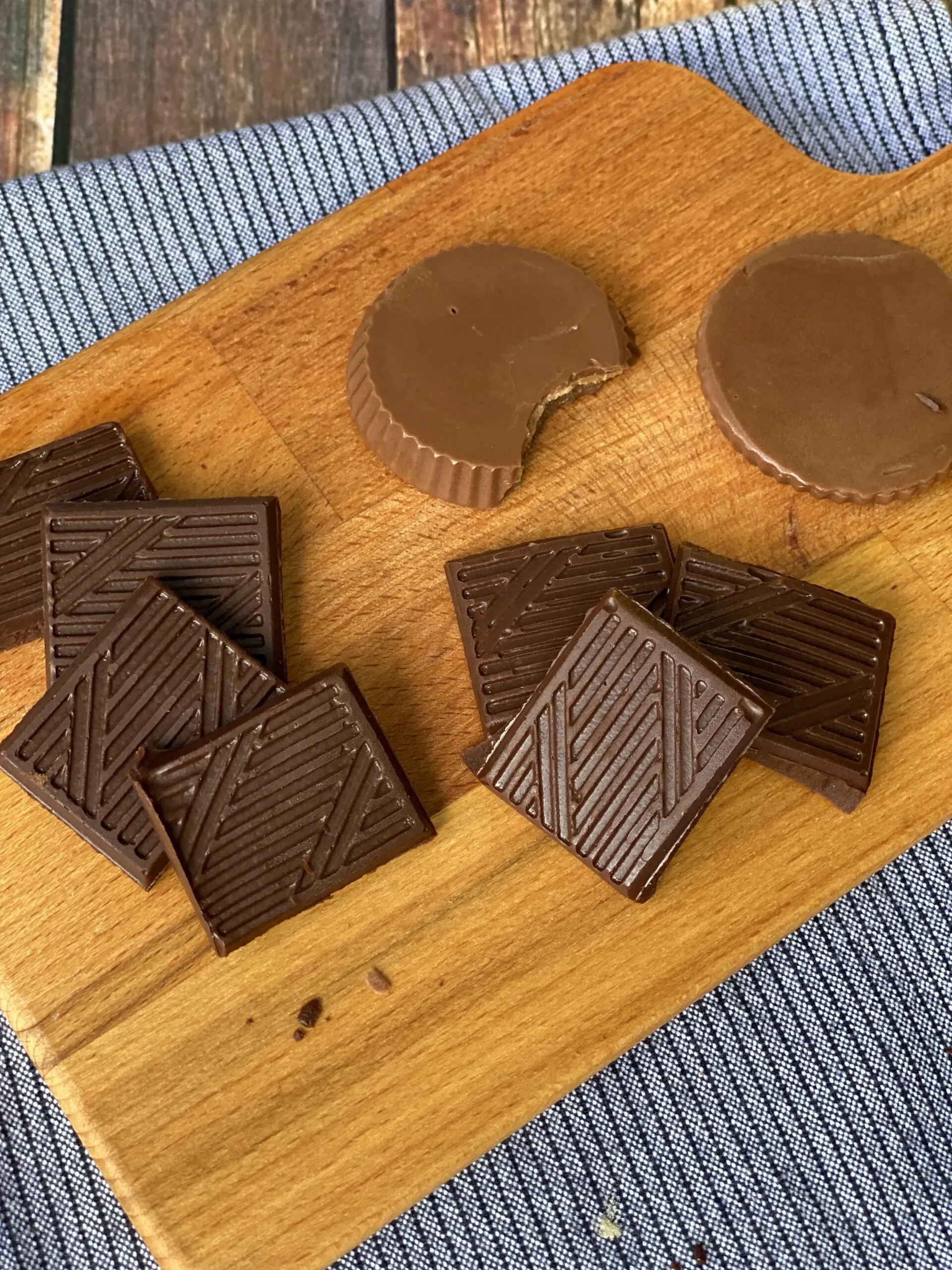 I shared GATSBY chocolate with my family and they really liked it. That is huge because when you think of low calorie foods, you don't generally think that would be something kids would like, but they, along with my husband, did.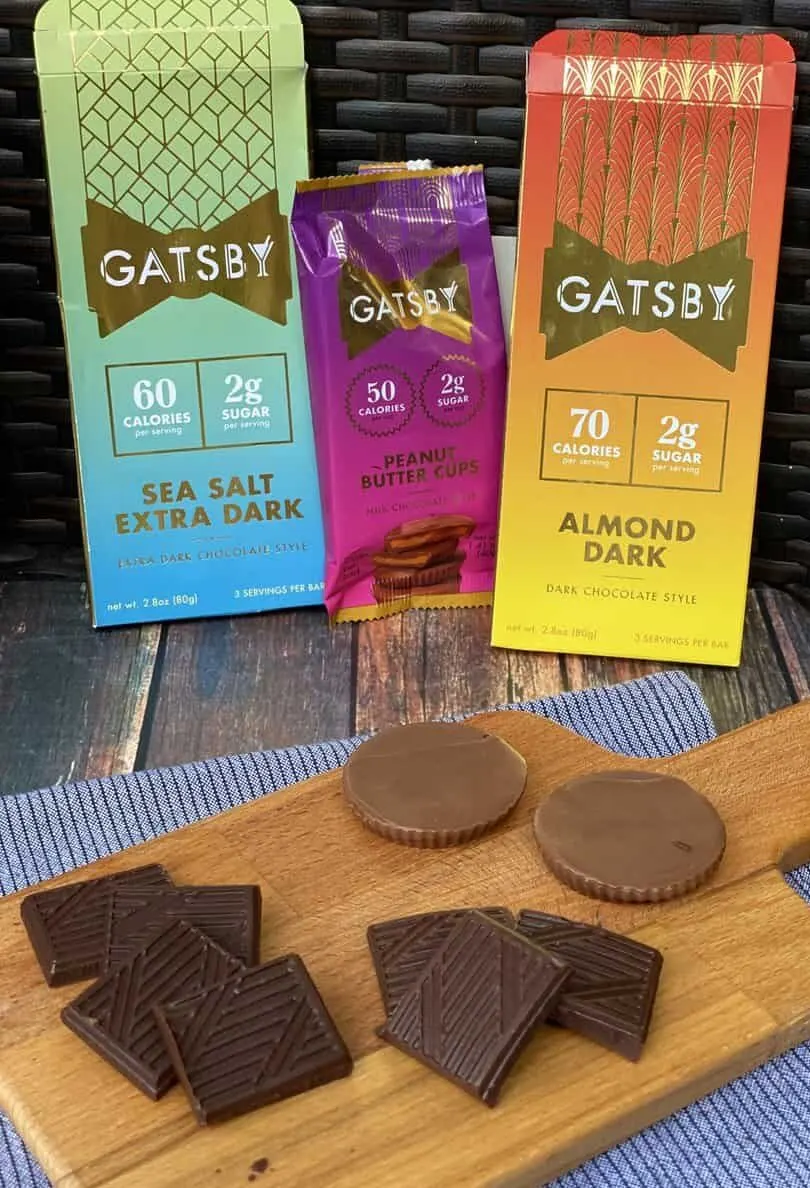 GATSBY Chocolate was actually founded by the cofounder of Halo Top, which if you are a fan of Halo Top, you will love GATSBY! They have very similar ideas in that low calorie can still taste great!
Vegan Chocolate?
Yes! The GATSBY Almond Dark chocolate bar is very rich and indulgent, yet has only 70 calories and two grams of sugar per serving…and it's VEGAN! GATSBY Sea Salt Extra Dark chocolate bar is also Vegan and delicious!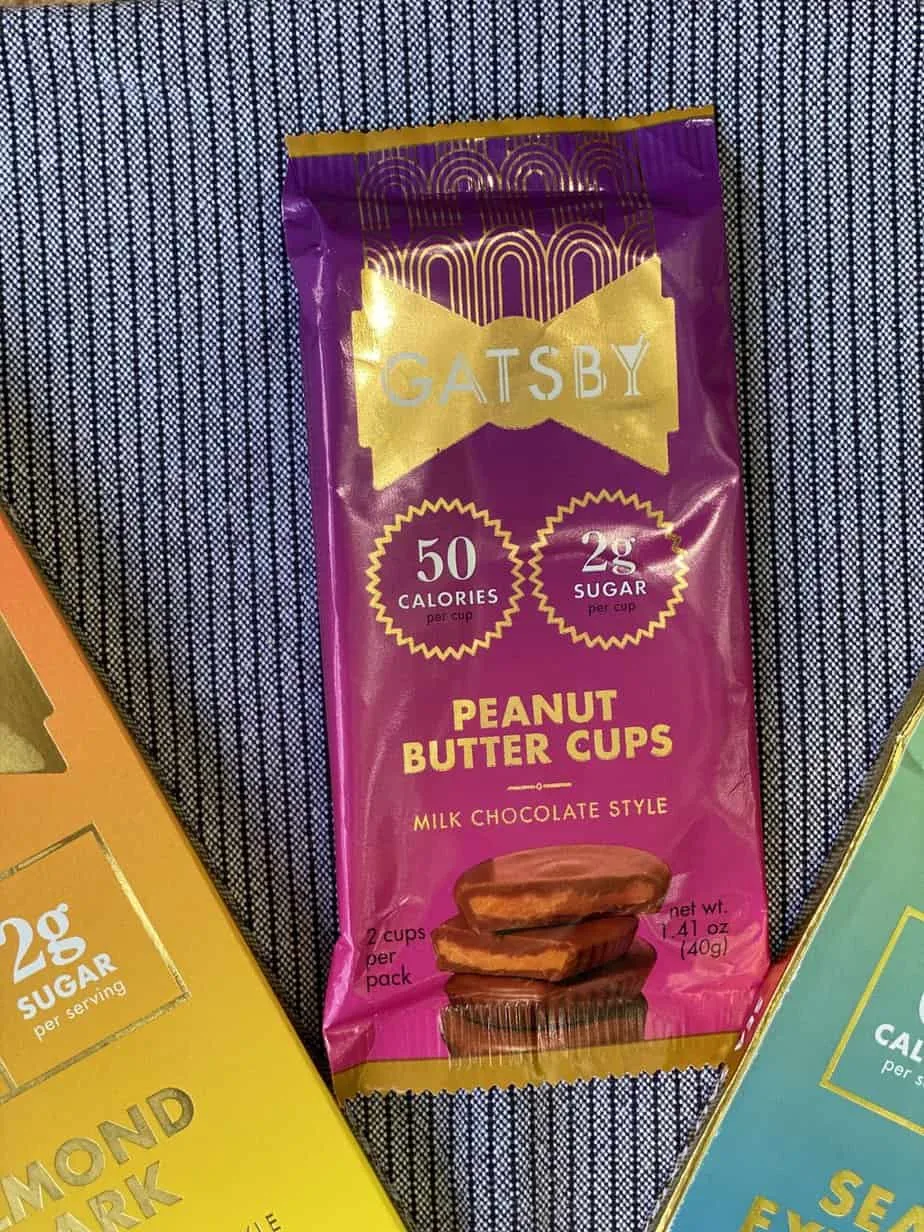 The peanut butter cups were a favorite at our house of course. This can be a special treat or delicious dessert. You can eat it and still feel like you are a good decision maker who doesn't just eat your feelings!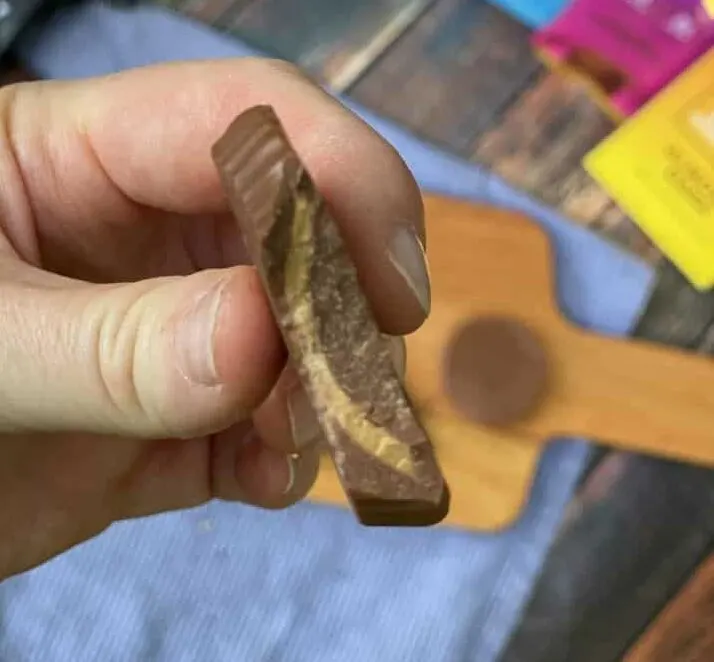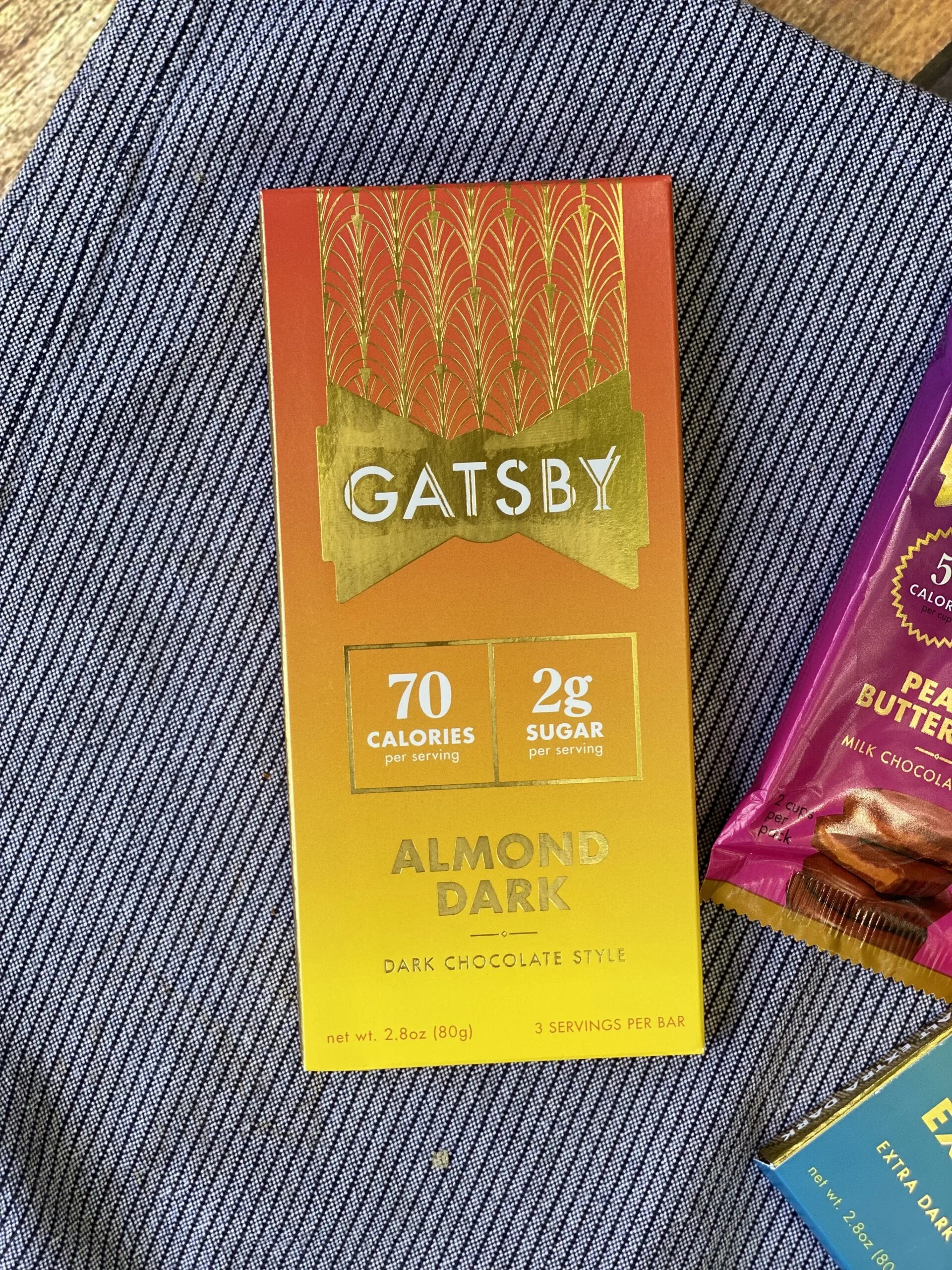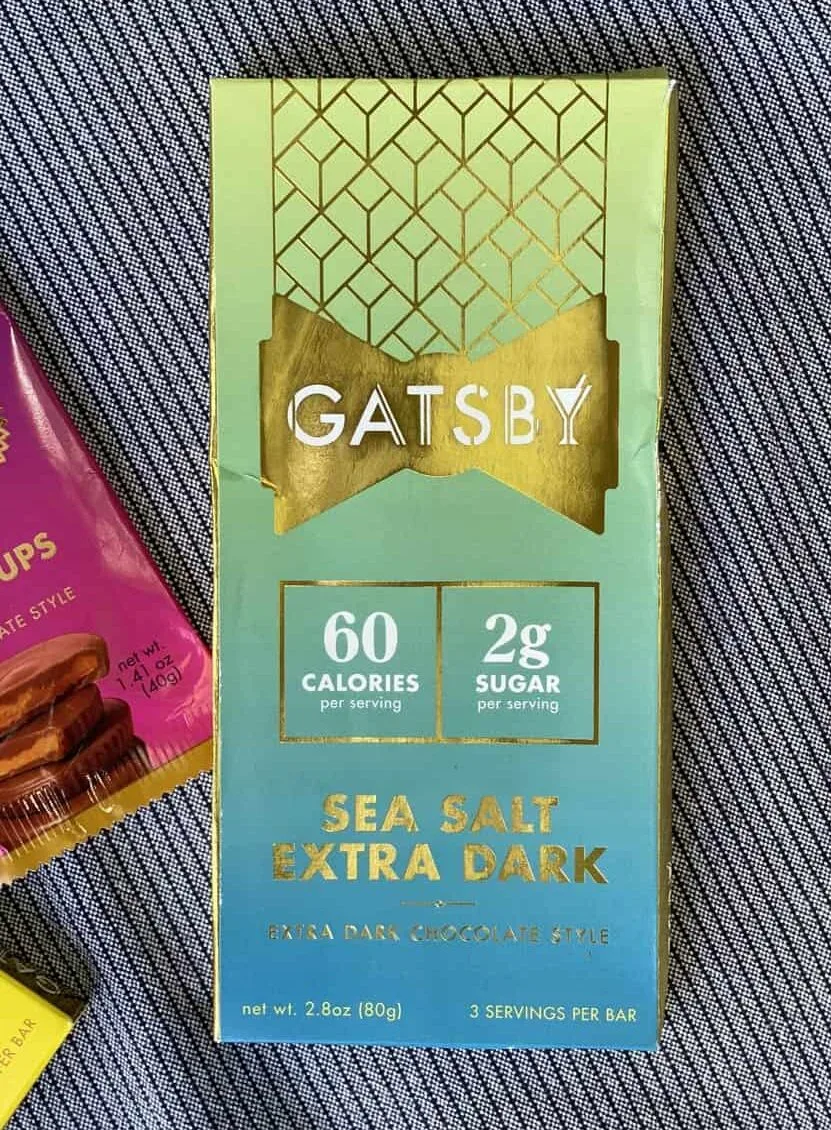 Save on GATSBY Chocolate
Save 50% on your first purchase of GATSBY Chocolate with code MOMSMEET50 at GatsbyChocolate.com!
So tell me, do you have ideas for this delicious low calorie chocolate? Which flavor will you try first?