These two ingredient chicken nuggets will become a family favorite! Quickly make them in the air fryer or oven for a busy weeknight meal!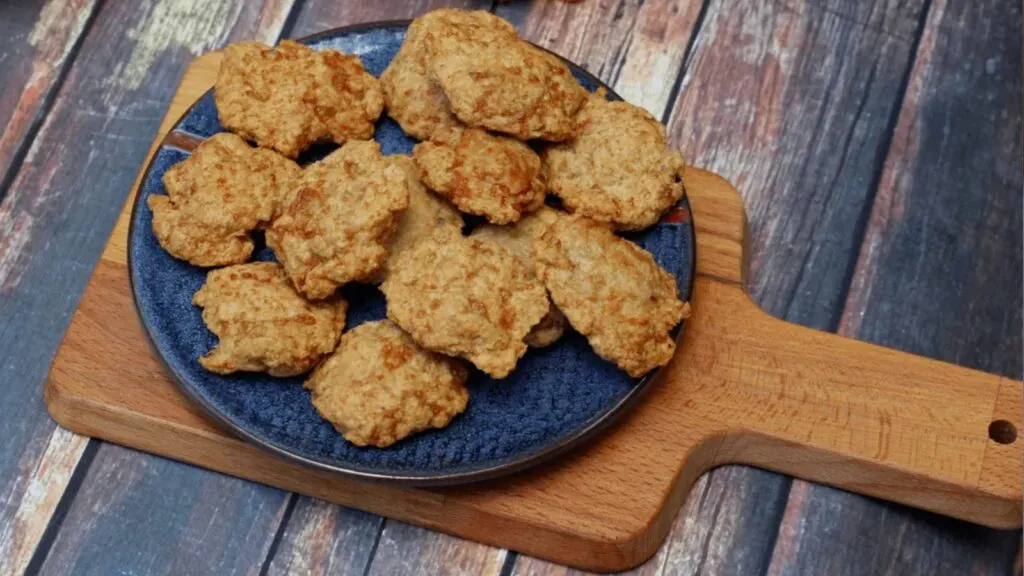 I have always loved chicken nuggets but after going gluten free 5 years ago, I thought I had to kiss them goodbye. I tried gluten free chicken nuggets from the frozen section, but they just weren't good. Why bother? I created this recipe for two ingredient chicken nuggets that are quick and easy to make and can be frozen for an even simpler meal on busy weeknights!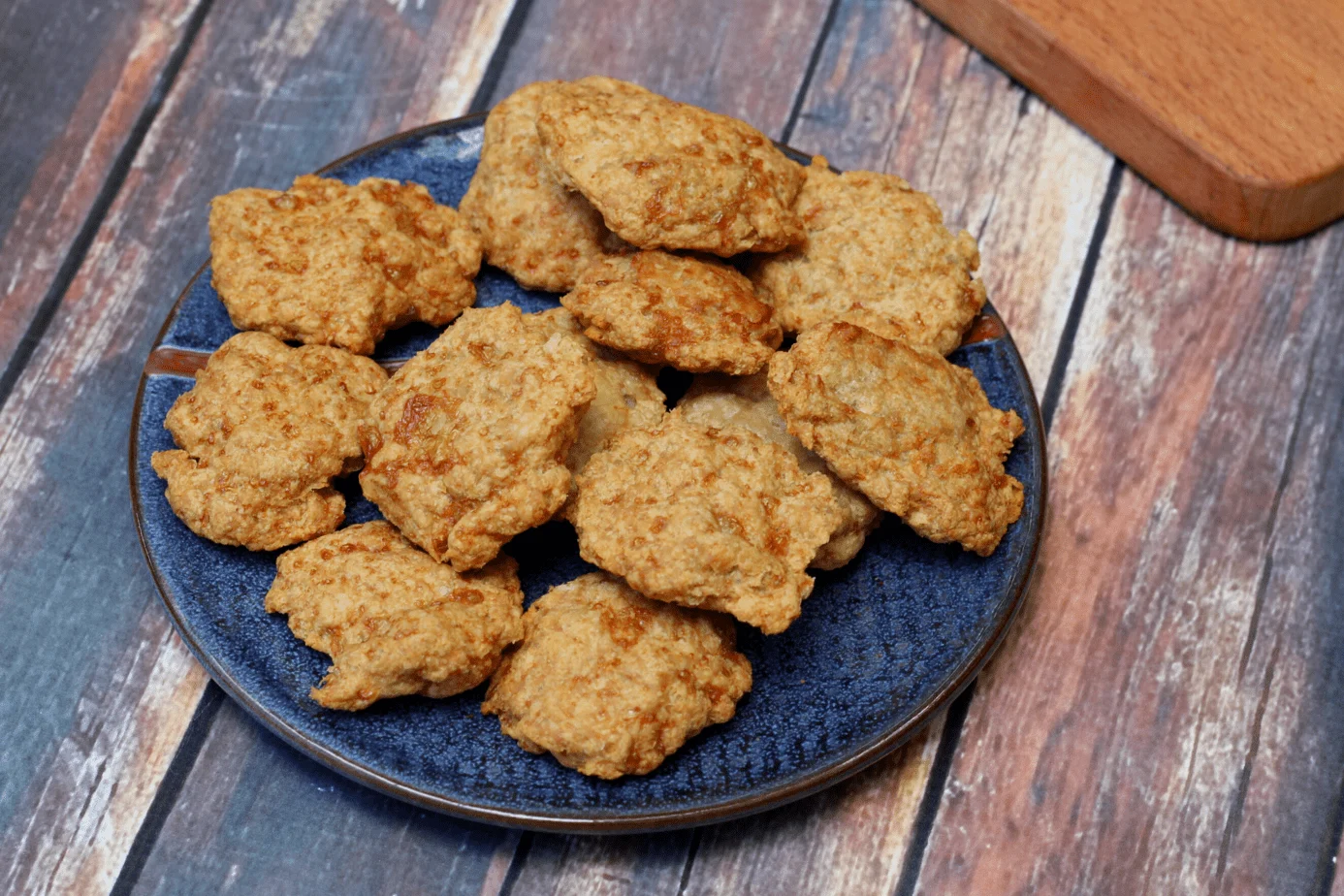 Serve these gluten free chicken nuggets with this Gluten Free Brownie Supreme!
I have tried a few different brands of potato flakes (instant potatoes,) but have found that I like Bob's Red Mill potato flakes the absolute best. There are no funky additives or tastes, the only ingredient is dehydrated potatoes!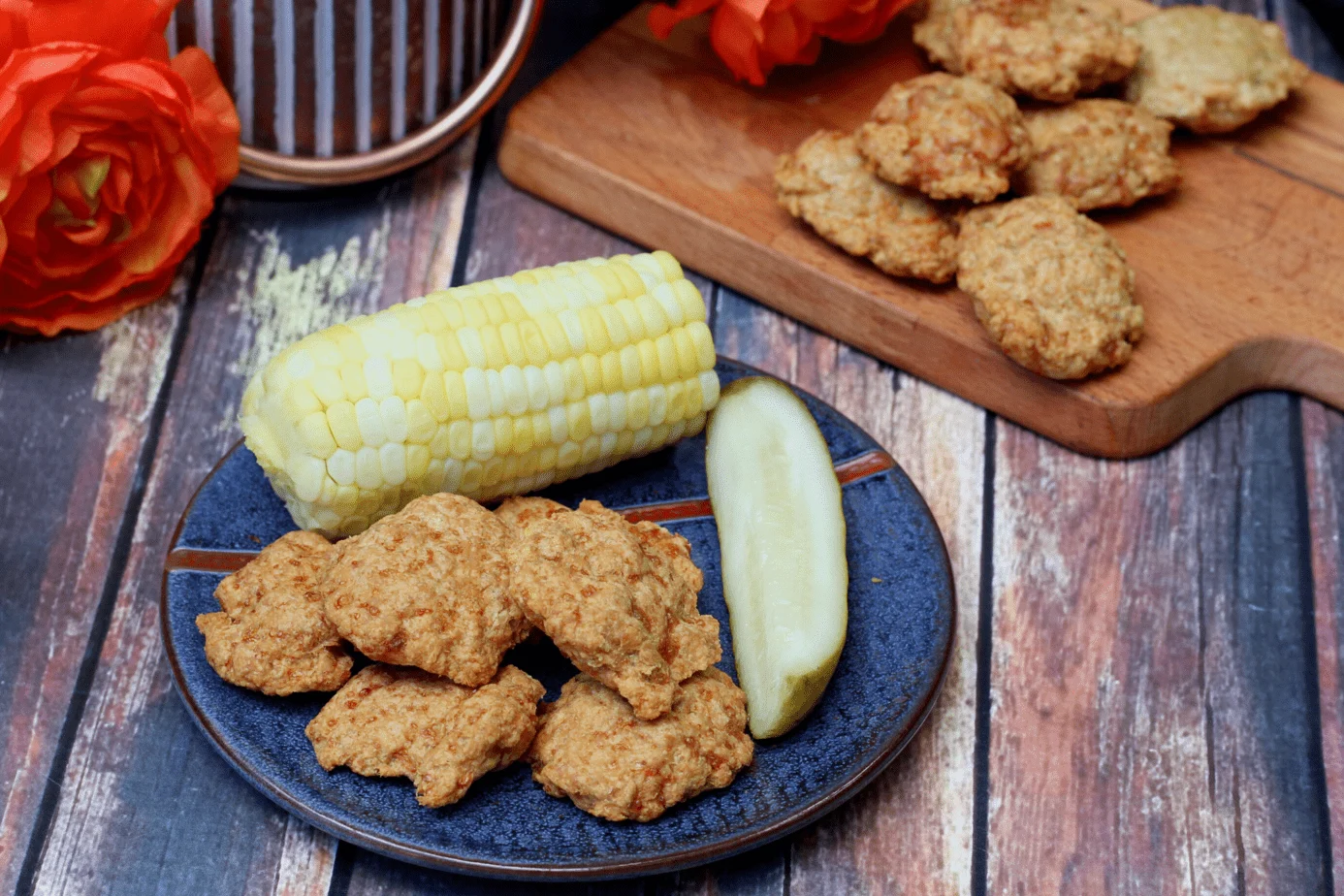 These chicken nuggets tend to be on the dry side, so cut back on the potatoes if the nuggets are too dry. Spraying with spray oil is an option, too, if you want them closer to traditional fried chicken nuggets.
Looking for keto recipes? Check out these Keto Chicken Nuggets!
What will you serve with your two ingredient chicken nuggets? I suggest these Air Fryer Baby Potatoes!