I love Halloween treats and holiday snacks, but I struggle with making cutesy little things for my kids. That's why I went the easy route and got the ultimate mom hack for decorating easy snacks…. candy eyeballs and sprinkles! These Halloween Brownie Bites Monsters are cute, edible, delicious, and easy to make! It is something the kids can help with, too!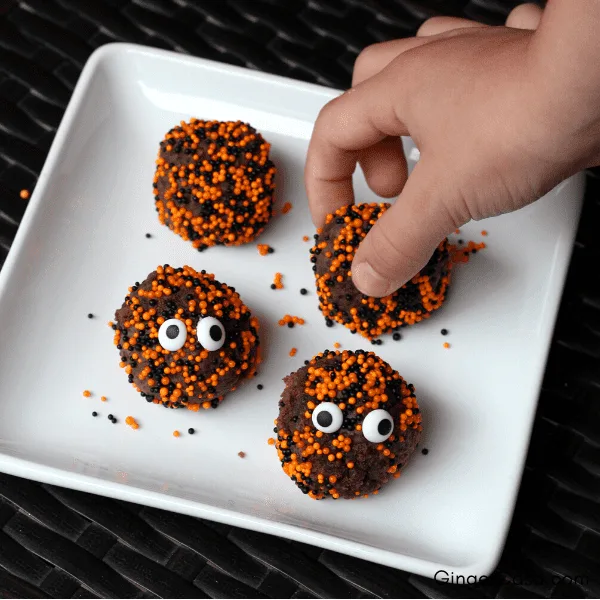 These little guys are SO simple to make. First, get a box of brownie mix and make the fudgy like recipe, according to package directions. When almost cooled, scrape out the inside of the brownie pan, mix in a little canned icing, roll into balls, roll in sprinkles, and add two candy eyeballs. See!? SUPER EASY!!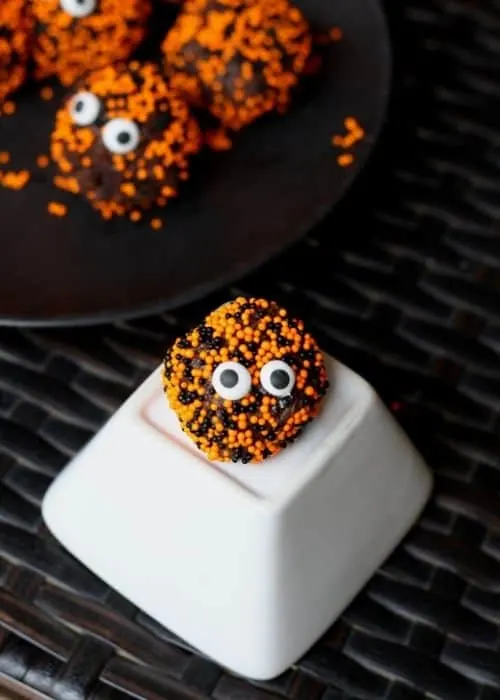 The insides are super fudgy and who doesn't love fudgy brownies?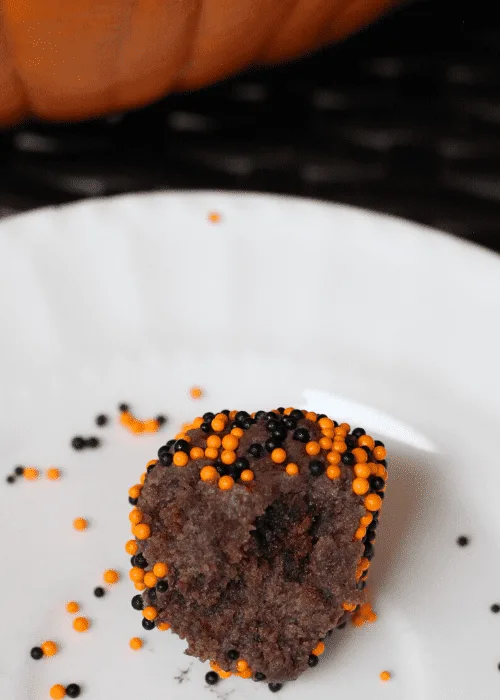 These would make a great snack for your family Halloween get together or a class snack!
If you love these Halloween cuties, try these Halloween meatballs!!