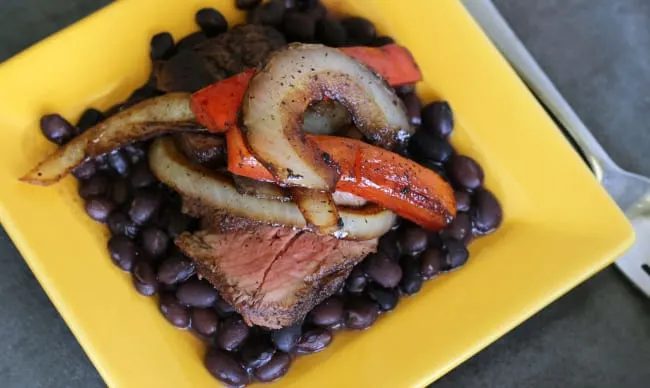 Like any true blooded Texan, our family loves steak. Toss that in with the fact that we love Mexican food, this carne asada with black beans and vegetables is a winning meal in our house!
You can use any cut of beef that you have, but carne asada is typically made with flank steak or skirt steak. Marinating it makes it more tender and easier to chew, as well, so leave time to get that done so your beef will be melt in your mouth delicious!
If you prefer some starch to your meal, serve this meal with my Instant Pot Cilantro Lime Rice!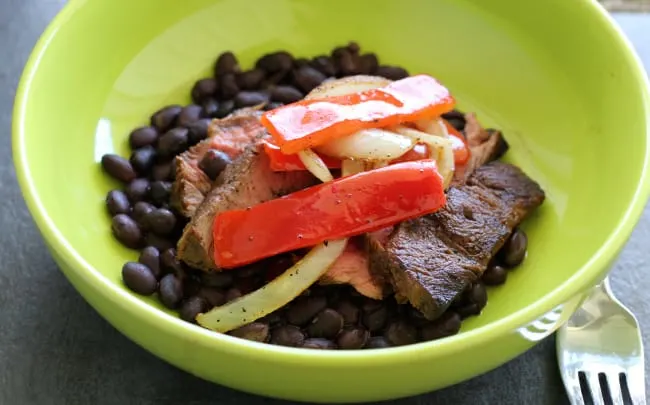 This meal is delicious, fairly simple to make, and a great source of protein. I hope you enjoy this recipe for carne asada made at home!!