Halloween Craft Time: Sparkly Spiderwebs was first published in 2012. Updated in 2019.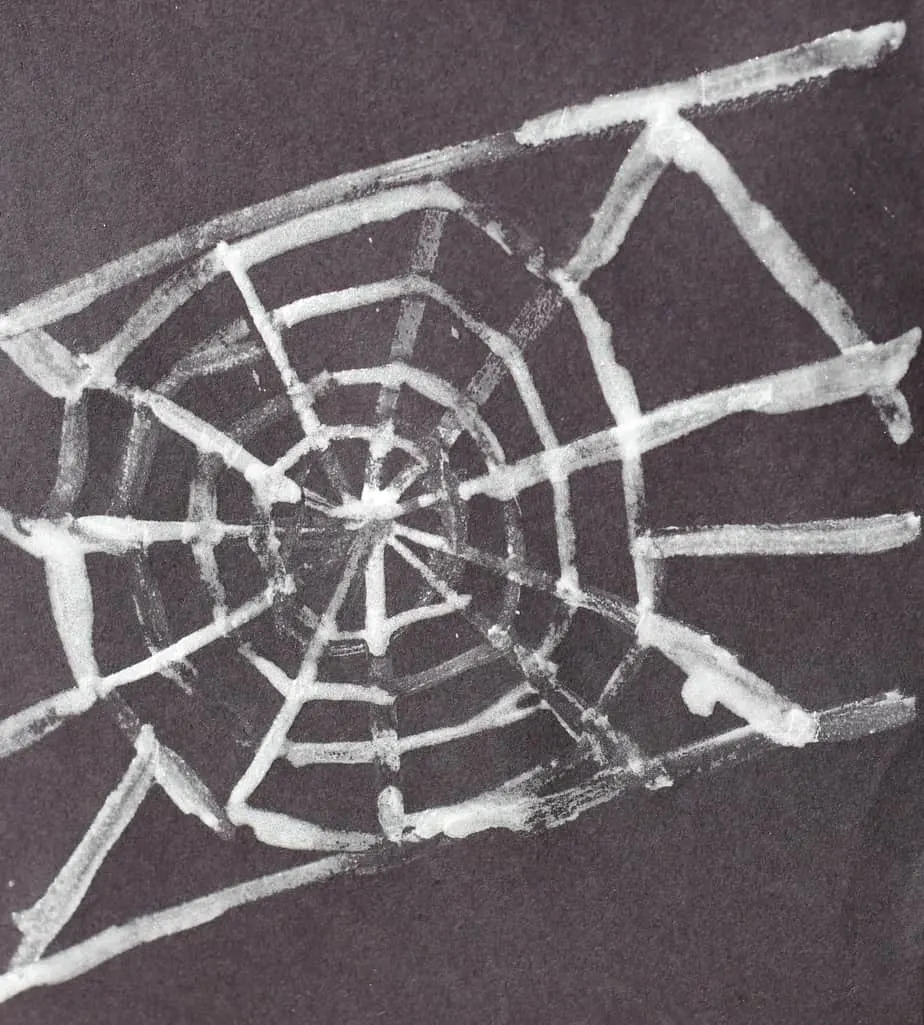 One day when I was home with my then 3.5 year old, he wanted to do a Halloween craft. I had no idea, so of course, I went looking on Pinterest and found many crafts to make with black paper and white paint. I did not really feel like heading to the store with a 3.5 and 1.5 year old, so I searched for "homemade white paint." I had black paper, but needed white paint! I kept seeing lots of recipes for Epsom salt paint, so we went with that, and it turned out nicely. And as a bonus, the "paint" even sparkled, so that day we made Sparkly Spiderwebs!
Check out some of the cute crafts on my Halloween board!
First, I dissolved the Epsom salt in boiling water: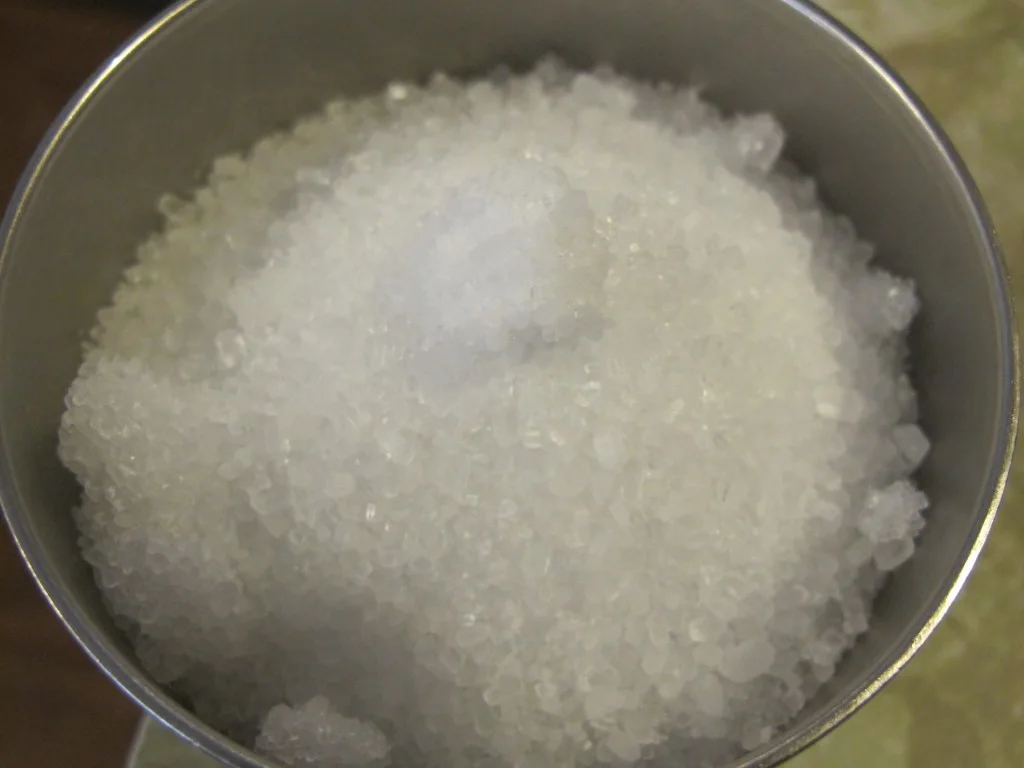 When it was all dissolved, I let it cool for about 15 minutes.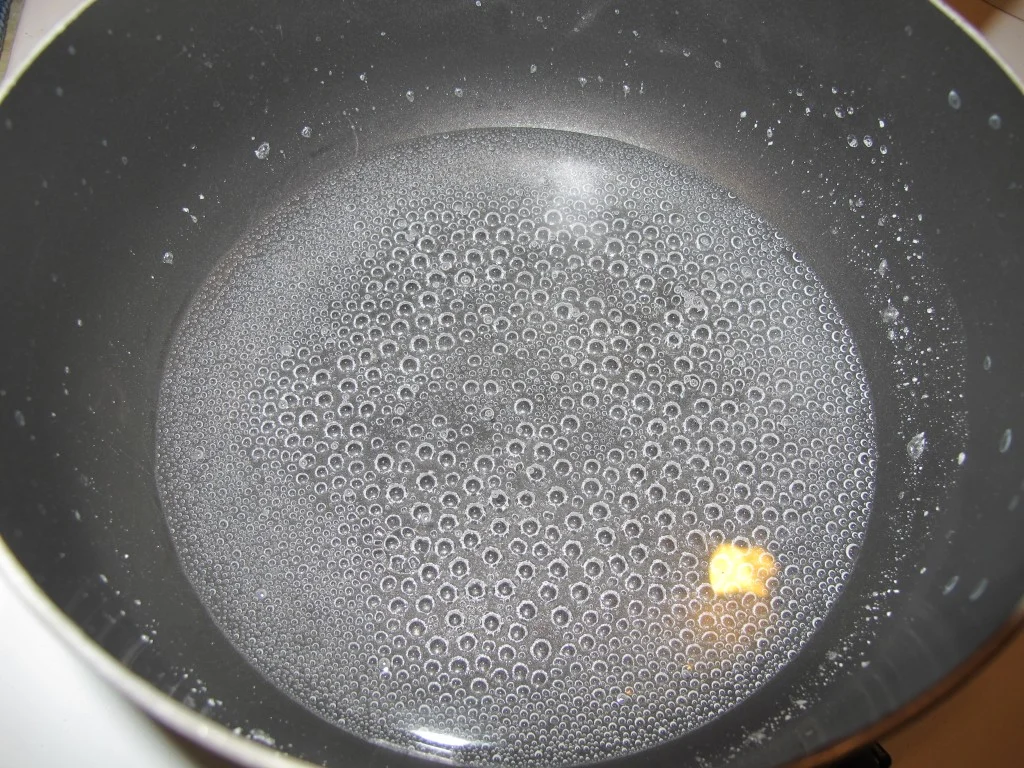 I didn't give him much direction except for "paint a spiderweb." We went to look at a huge spiderweb on our carport that has been housing our spider friend for awhile. (As long as he stays outside, yes, he is our friend! ) I pointed out how the wind was blowing the web and it was strong even though the threads were tiny and thin. I pointed out how they were almost clear but you could still see it at certain angles.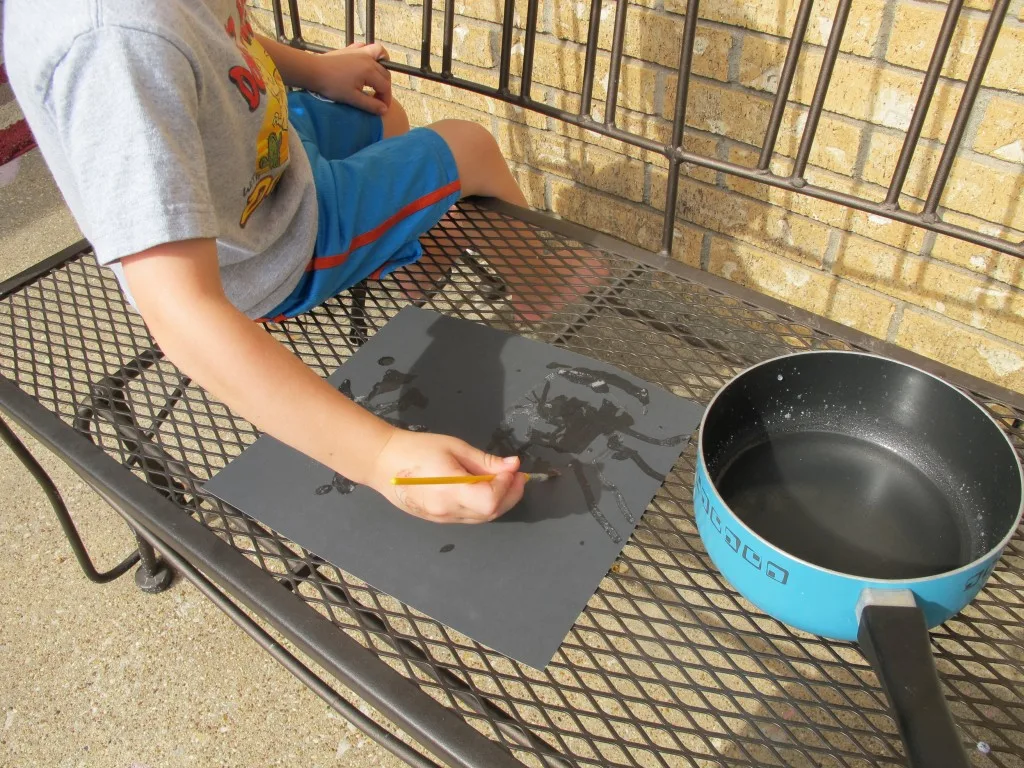 I didn't say anything about drawing a spider, but of course he did and we made it work. The Captain knew that spiders have 8 legs and well, he drew 8 legs! I glued on some googly eyes and drew a smile and I think he turned out pretty cute: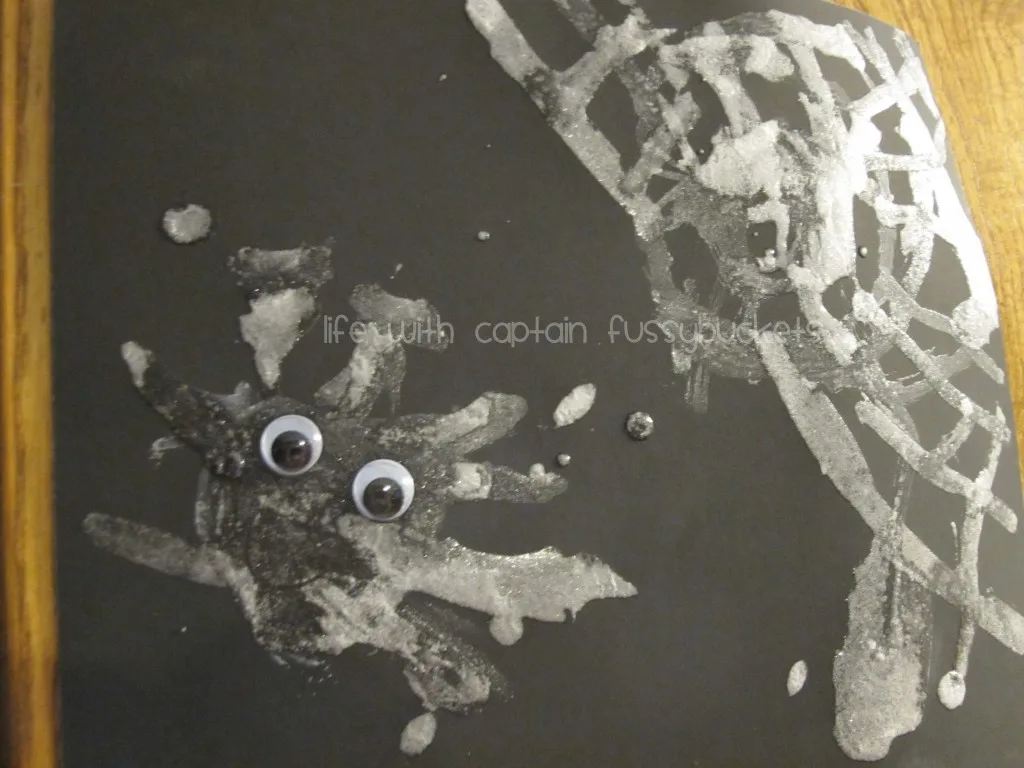 Today, six years later, we had a Saturday that was free of games because of rains yesterday, so my craft loving 5 year old and I sat down to make Sparkly Spiderwebs again!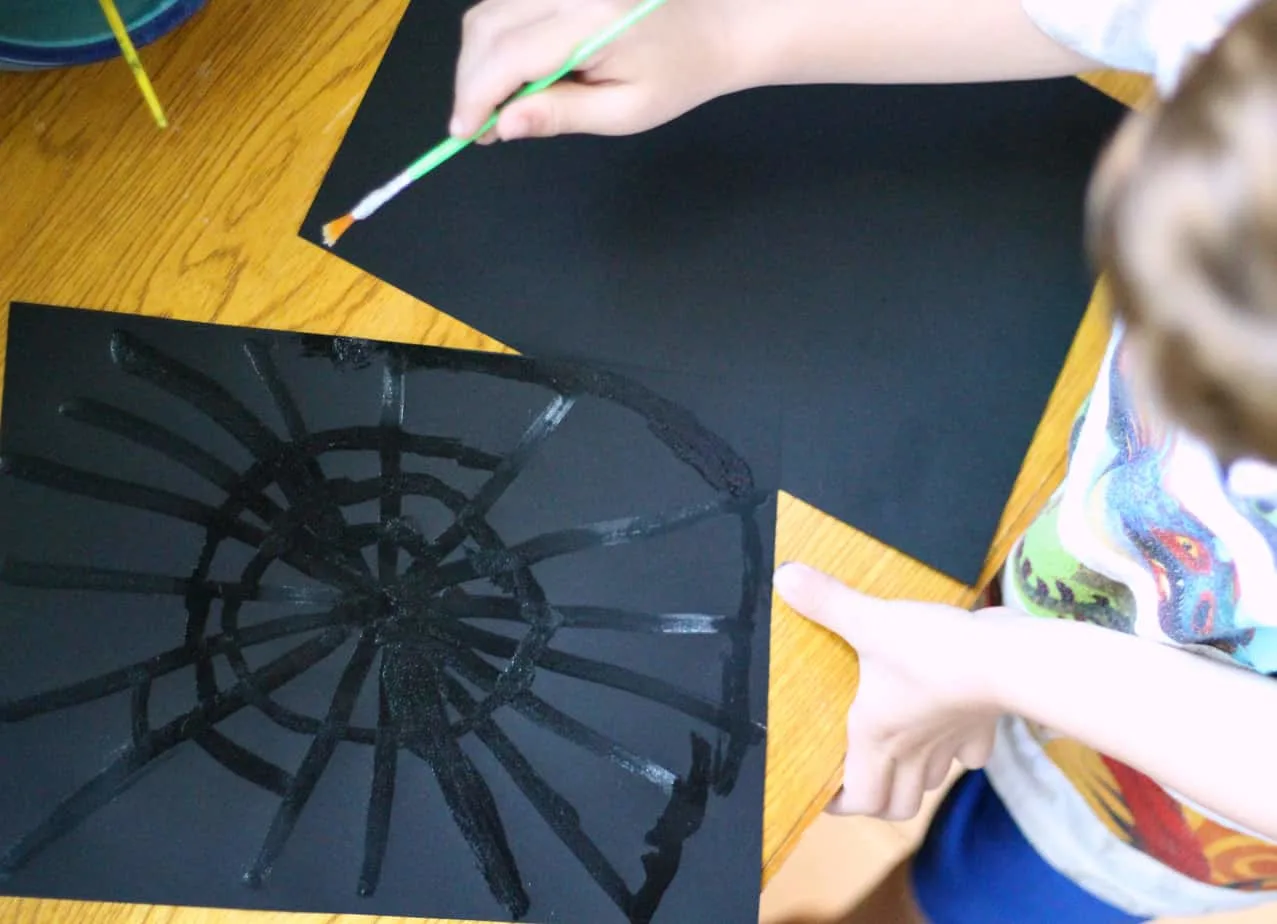 It was fun to check on this spiderweb craft throughout the drying process. My favorite stage was when it was drying, so not wet but not quite dry. The webs looked so pretty!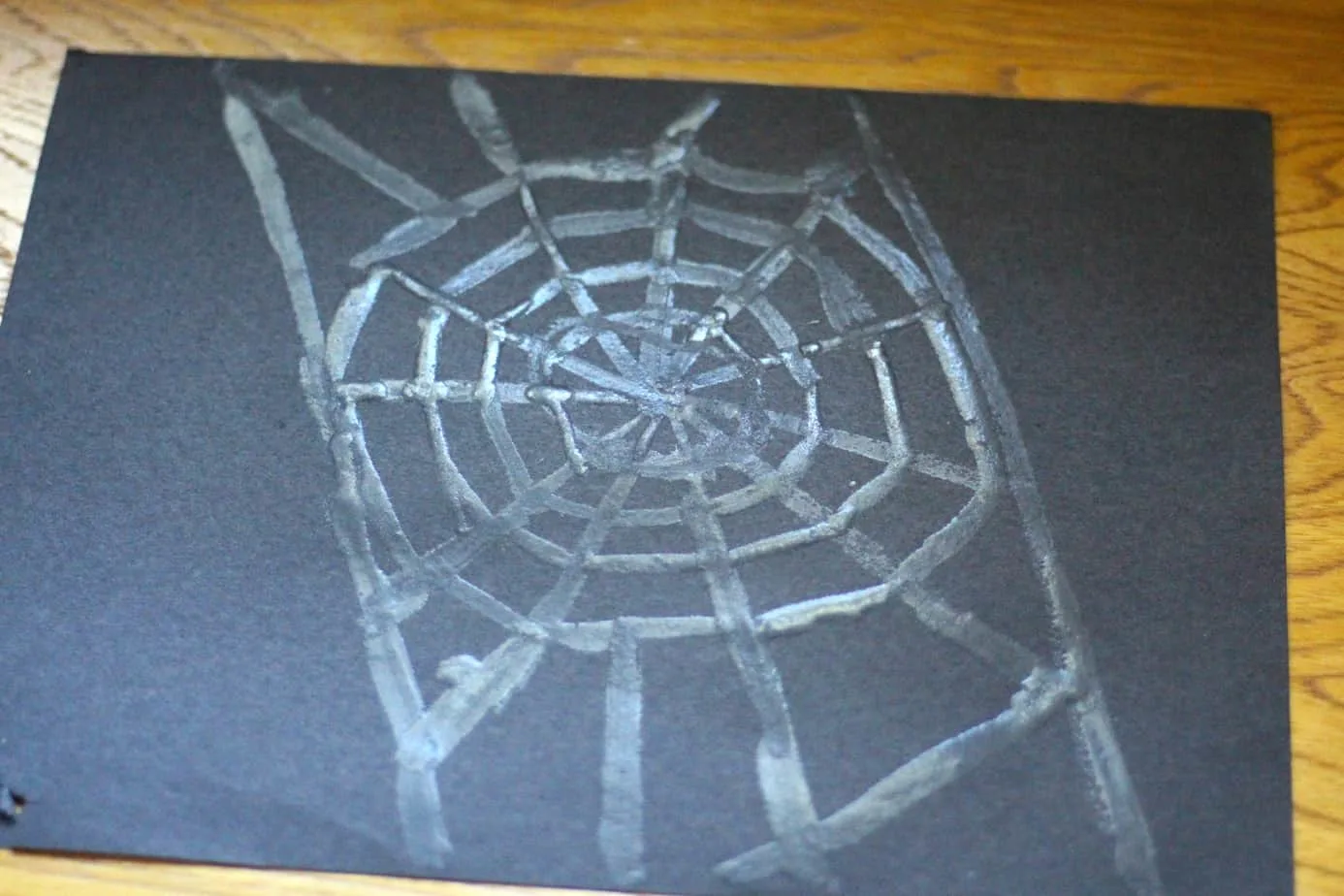 To get the full effect of sparkly spiderwebs, you need to get in the sun to see the sparkles! Don't forget that part, because it's quite cool!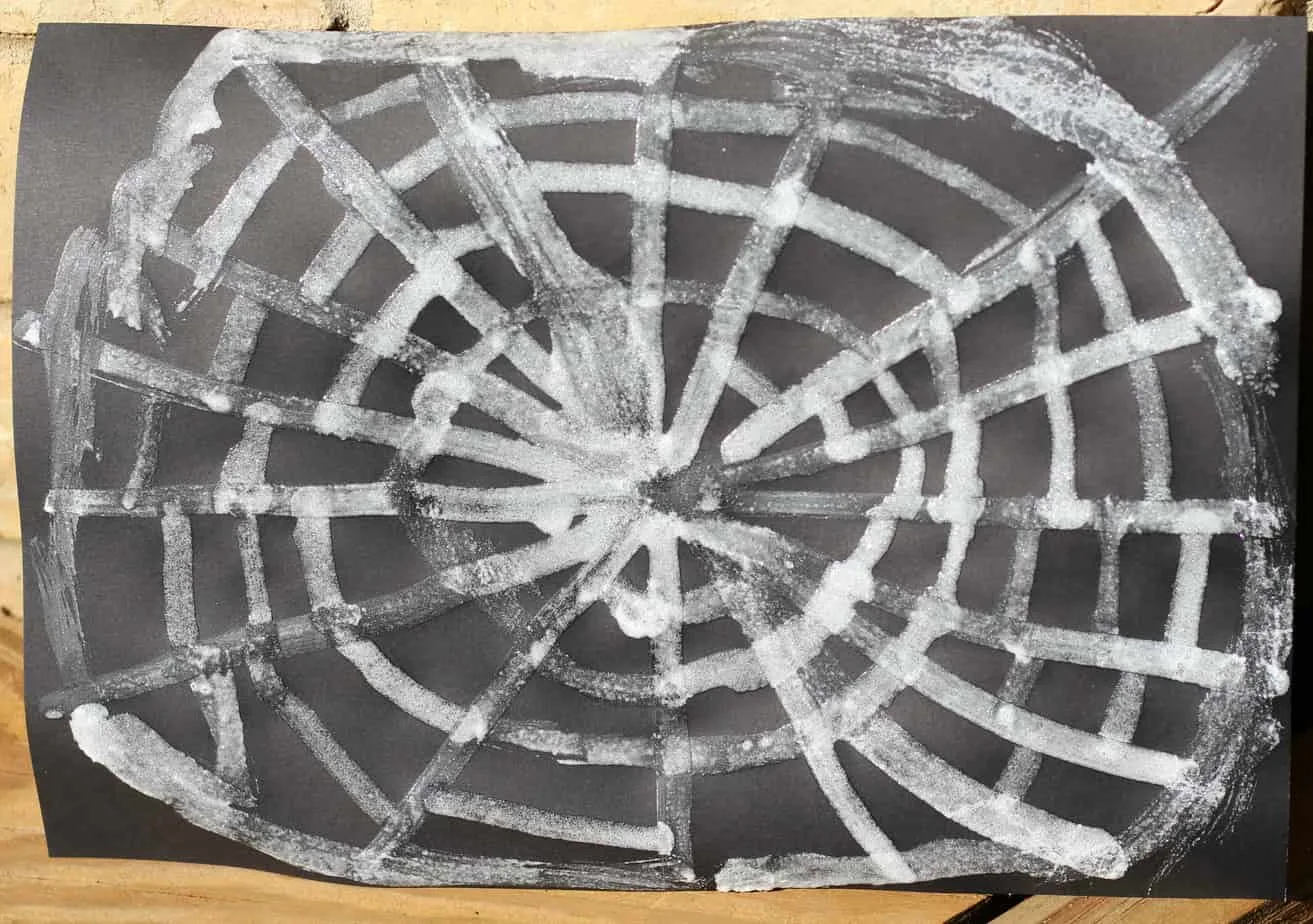 Add some spider stickers and have fun with your kids on this spiderweb craft! It is loads of fun!