Are you a lover of all things Hallmark? Well, you are going to get excited about this one! Hallmark Publishing has released Wrapped Up In Christmas, a book based on a Hallmark Original Movie.
A gift of warmth

to heal two hearts…

Sarah Smith in Pine Hill, Kentucky has had her heart broken in the past. She pours herself into her work at church and into special projects—like making a quilt for a wounded warrior.

Bodie Lewis is lost. All he's ever wanted was his career as an Army Ranger, but he was injured in an explosion that killed his brothers in arms. In the hospital, he receives a handmade quilt. Later, he sets out on his final mission: to find and thank its maker.

Bodie expected Sarah to be an elderly lady, not a lovely young woman. When she mistakes him for a handyman, he doesn't immediately set her straight. Instead, he sets about repairing the home she's turning into a bed and breakfast. Sarah's presence and the spirit of the small town bring Bodie something he thought he'd left far behind on the battlefield: hope.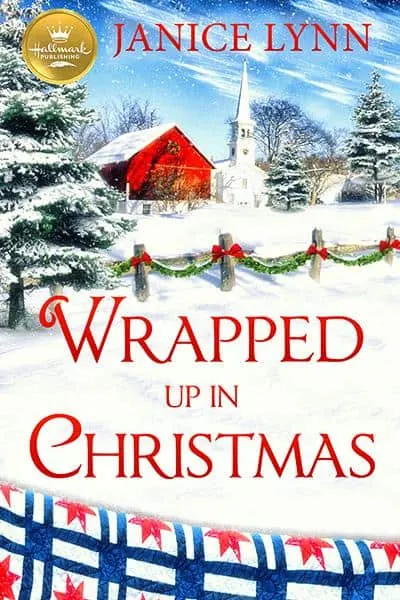 The Hallmark stories we all know and love are now available as books! Heartwarming romances and intriguing mysteries are here to give as gifts and spend nights relaxing! In addition to companion novels to beloved Hallmark movies, you will discover brand new novels to brighten your day and leave you feeling great about life. Hallmark is bringing new characters, relationships, romances, and mysteries, too!
To make these books even more fun, there are recipes inspired by the story included!