My kids are all about grape juice and here is why I don't mind. For one, it tastes delicious. Two, it helps their little digestive tracts move right along, which let's face it, is great news for parents because the alternative is a tummy ache and just a feeling of being unwell. Did you know, though, that grape juice is great for your heart?
Welch's grape juice is made from Concord grapes, which have a thick, dark purple skin and crunchy seeds that all contain polyphenols. Research suggests that certain polyphenols may play a role in supporting a healthy heart. 100% grape juice helps support a healthy heart. It also supports healthy circulation, keeping blood pumping and energy flowing. 100% grape juice is a healthy, nutrient-dense beverage and contains no added sugar. Each 4 oz. glass of Welch's 100% Grape Juice is made with more than 20 Concord grapes and counts as 1 serving (1/2 cup) of fruit, with no added sugar, color or flavor.
I combined the flavor and power of Concord grapes with the good-for-you power of grass-fed gelatin, and came up with these delicious, antioxidant rich Grape Juice Gelatin Hearts. They are good for kids and adults alike! You can, of course, make this gelatin in a regular dish, but the heart molds make them a bit more fun.
Make these yummy Chocolate Mocha Double Protein Gummies!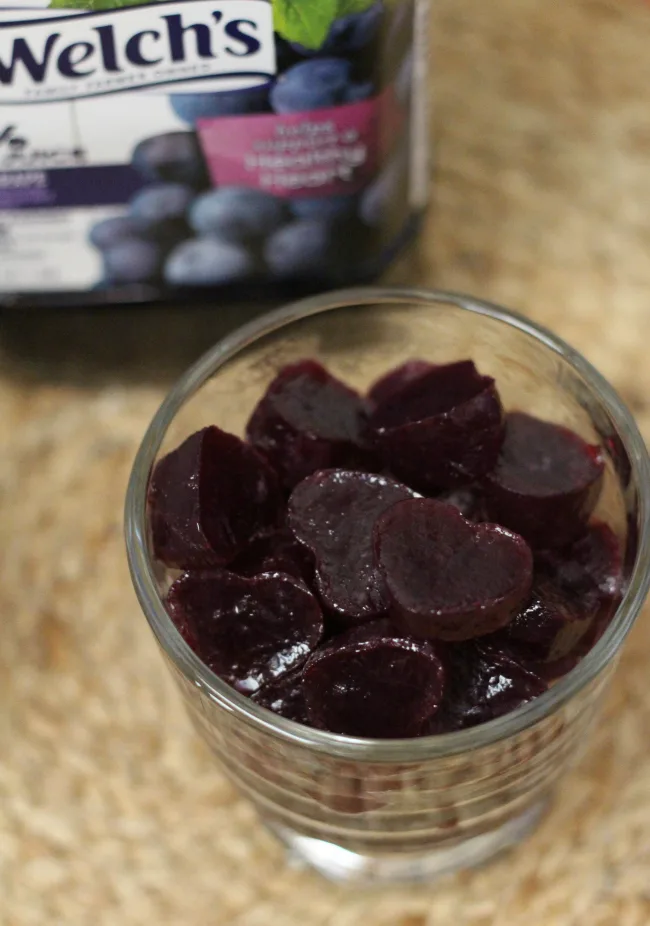 Grape Juice Gelatin Hearts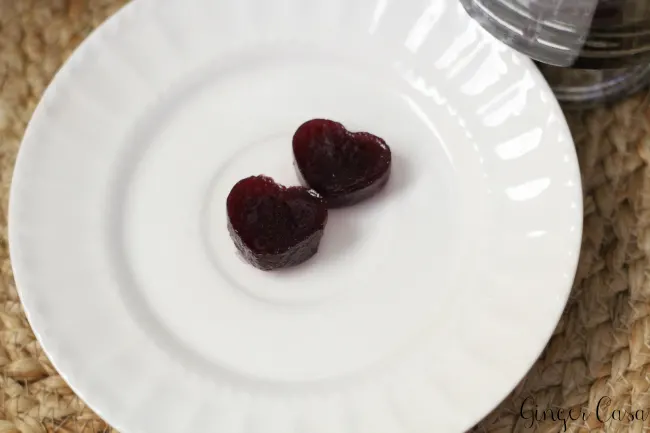 These are delicious, nutritious bites of goodness! Jam packed with antioxidants, protein, and vitamins…you can't lose with these grape juice gummies!