This was an unsponsored trip to Fossil Rim in Glenrose, TX. However, we were able to drive a Toyota Sienna for our trip, courtesy of DriveShop. All opinions are mine.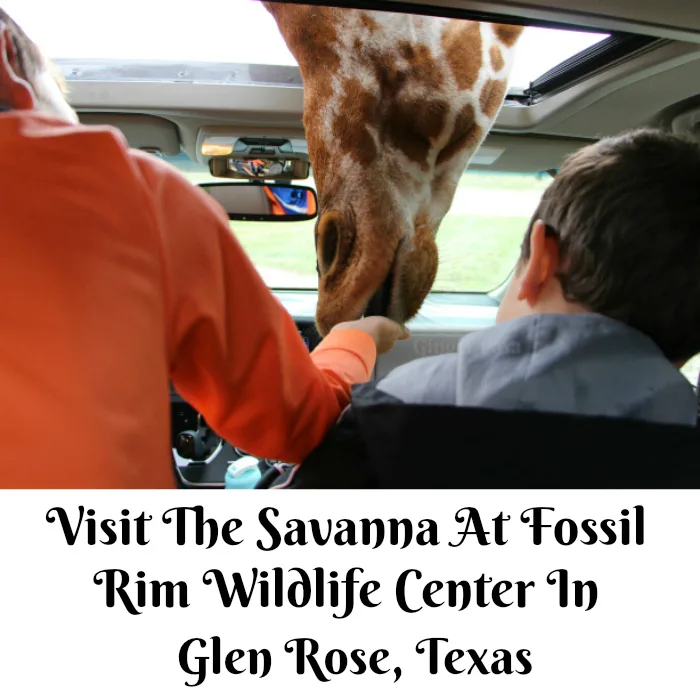 We all love animals and being outside, so when it was time to celebrate the littlest brother's 3rd birthday, we knew it would be a blast to take a family vacation to Fossil Rim Wildlife Center in Glen Rose, Texas. It is just a short drive from DFW, and really a nice escape!
Fossil Rim is a beautiful wildlife center that is home to many different species of animals including giraffes, zebras, emus, ostriches, waterbuck, cheetahs, and many more. It is over 30 years old and accredited by the Association of Zoos and Aquariums.
We started off on our adventure by purchasing food that is for all of the animals. We were instructed to not hand feed any animal except for the giraffes, but we were able to throw the food to the animals that we encountered on our drive through the wildlife center.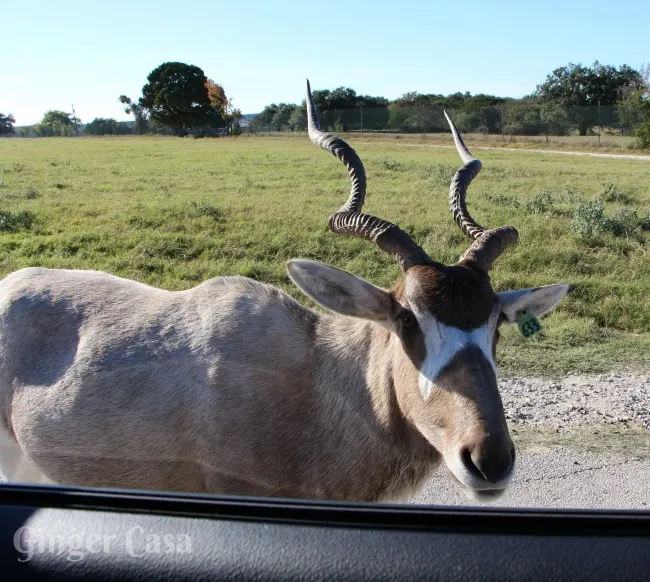 Some of the animals were bold and would come right into the car if we let them, but others, like this deer, were very shy.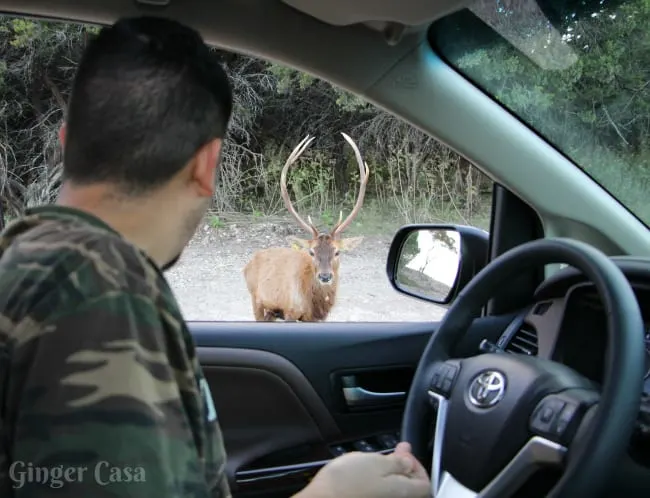 Hubby went to South Africa last year, and he was excited to be able to see some of the same animals here in Texas that he saw there. What a treat for all of us to be able to see these animals up close! There are about 50 different species on 1,800 acres of land. It takes about 2-4 hours to drive through the wildlife center, but it is self paced and once you're in, you are free to stay all day, if you like.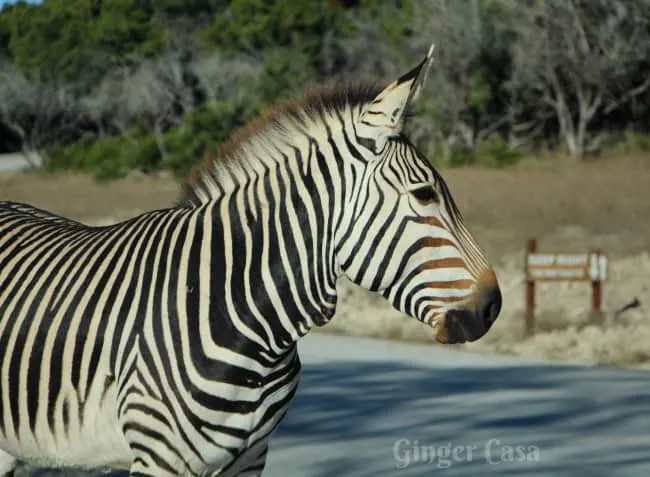 Feeding The Animals at Fossil Rim
Animal food is available at the front gate for $7 a bag, and is limited to one bag per car. It goes a long way and attracts most of the animals.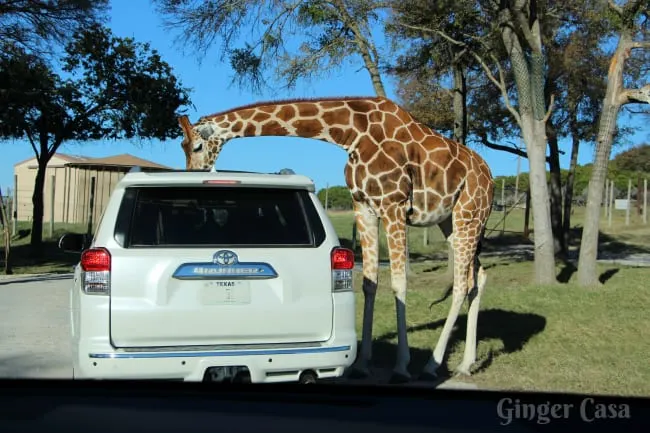 We were most excited to hand feed the giraffes. Well, the boys were, I really did not want to do anything but take pictures. ha! But it was SUCH a fun experience!!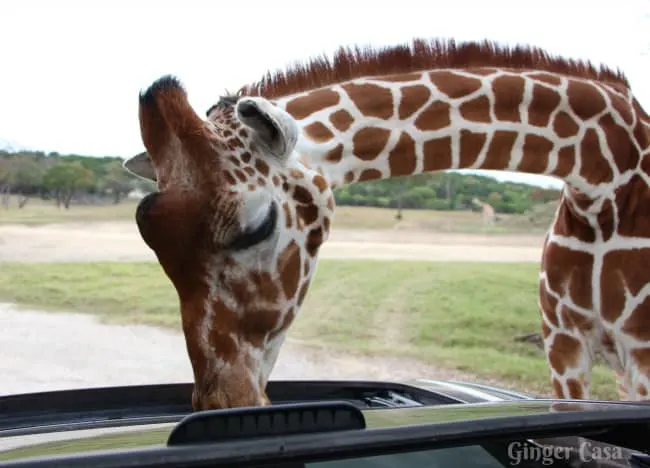 The double sunroofs in the Toyota Sienna we were driving were absolutely perfect for feeding giraffes! The boys absolutely adored it!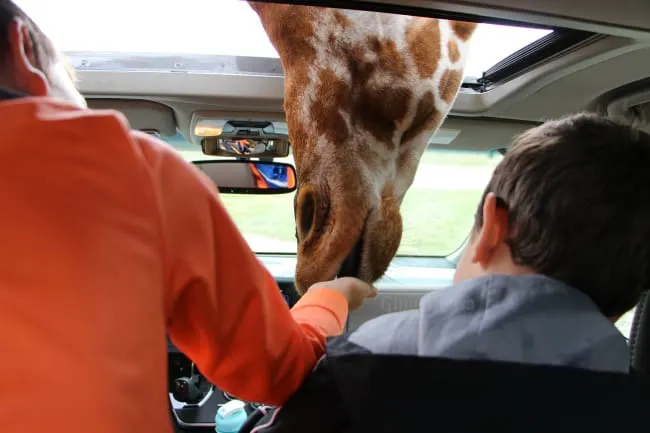 Well.. two out of three of the boys…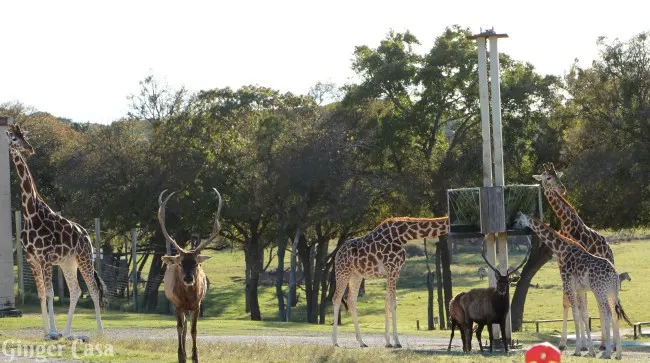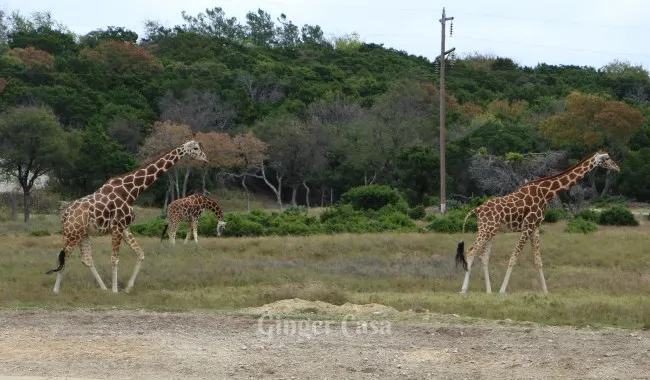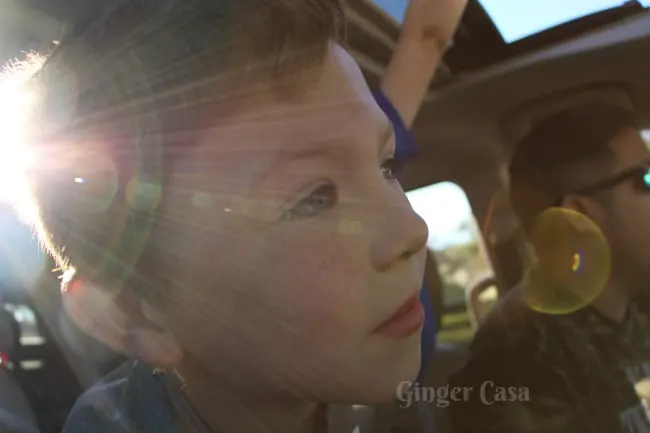 There were so many sweet little baby animals to ooh and aww over, too!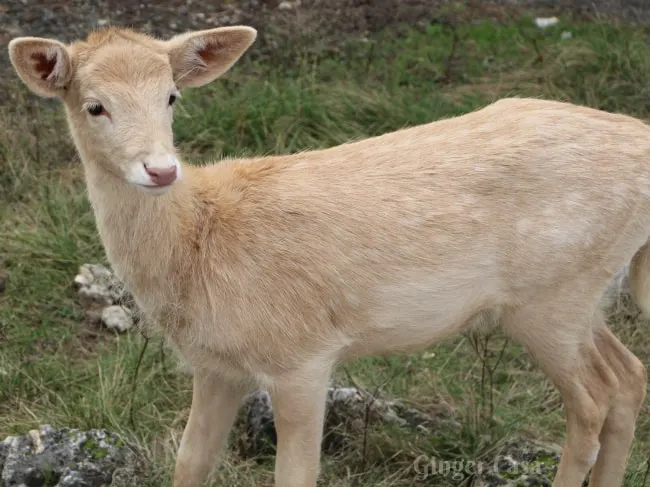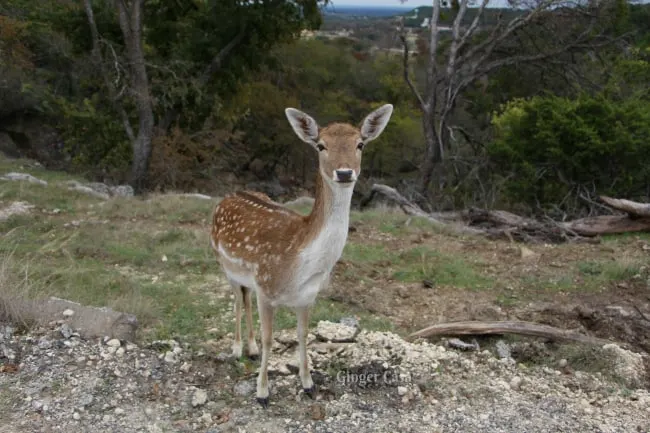 The Lodge at Fossil Rim!
We decided to make the most of our trip to Glen Rose and stayed the night in the Lodge. We had a room with two double beds and a bathroom and although it was a tight fit, we had a great time and in the morning, we got to go see the animals again!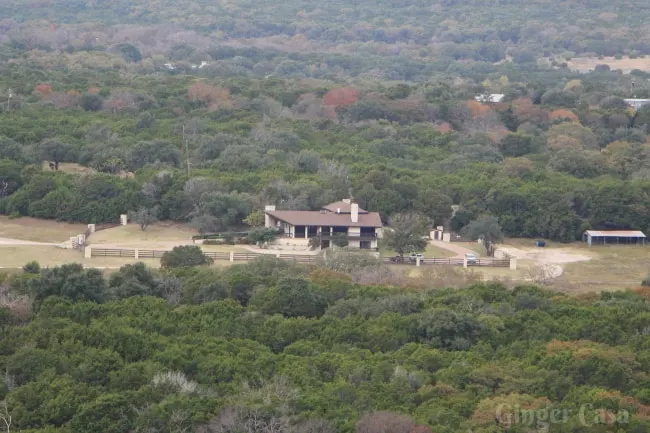 The Petting Zoo at Fossil Rim!
About halfway through the park, there is a petting zoo. The boys really loved brushing the goats!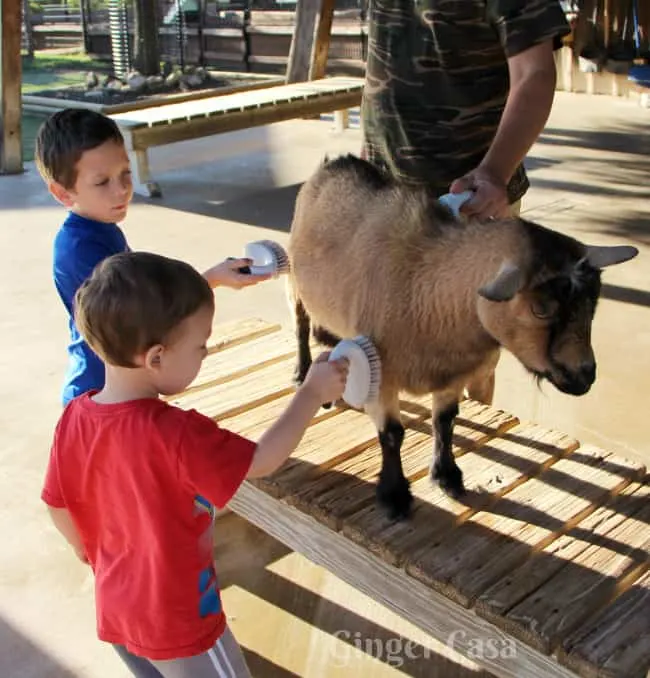 The Cheetahs at Fossil Rim!
One of the boys' favorite animals were the cheetahs. They were enclosed in a fence, of course, but they were so beautiful and fun to watch!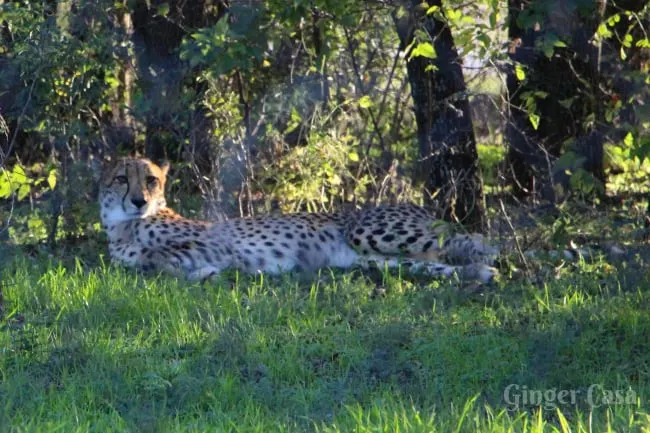 Taking The Perfect Family Car To Fossil Rim
We were able to take a 2016 Toyota Sienna Limited, courtesy of Drive Shop, on our trip to Fossil Rim, and I'm so glad that we did. As I said before, the Sienna has double sun/moon roofs and those were so much fun when feedind the giraffes and also when we were stopped along the way, to look at the majestic animals and the beauty of nature. It was also extremely roomy and all five of us had ample room, which is hard to find for our family. Three carseats, luggage, and two adults, all with a great amount of room.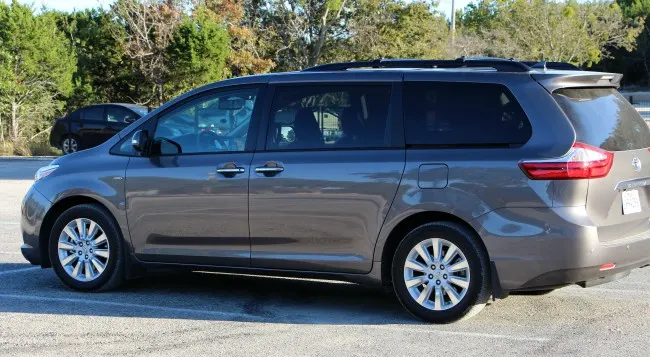 We loved the front and rear parking assist, leather trimmed and heated front seats, and Entune™ Premium JBL® Audio with Integrated Navigation 17 and App Suite 16. I would have loved to take a longer trip in this minivan, but one of our kids got sick after we got home and we had to cancel our Thanksgiving plans. Bummer! But, this minivan is on my very short list of future vehicles for when we need to go car shopping again. And you know we will make a few more trips to Fossil Rim!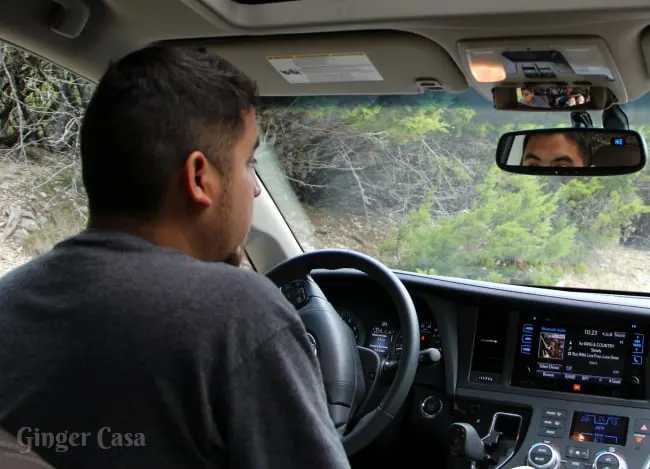 Have you ever been to Fossil Rim or a drive through wildlife park?