[social_warfare]
Even though I am an adult…there is some serious excitement to a new kids' show. And a new Disney princess? SO fun! The boys were excited at a new Disney Junior show, too. And of course, Elena of Avalor did not disappoint!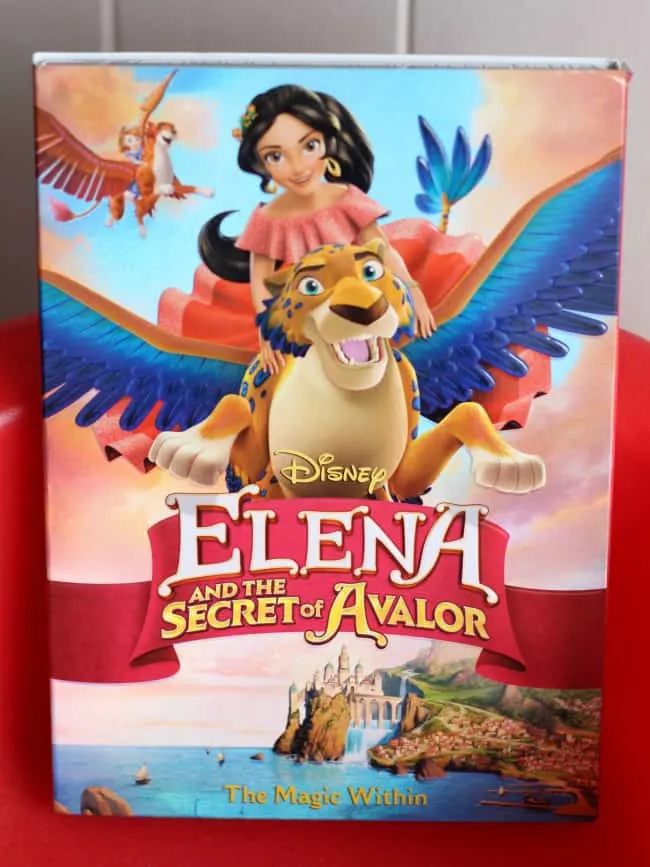 Sixteen year-old Elena was frozen in time and trapped inside the Amulet of Avalor for over forty years. Sofia (the First) of Enchancia is the only brave princess who can set her free. With help from magical flying Jaquins, spirit animal Zuzo, and young wizard-in-training Mateo, Princess Elena must unite her people and battle the evil sorceress Shuriki to reclaim her throne. See all of the adventures in Elena and the Secret of Avalor.
To celebrate Elena of Avalor coming to DVD, I have a fun DIY Elena tiara for you to make with your little ones! It takes a day to fully create, but once it is done, your daughter can dress up and feel just like Princess Elena!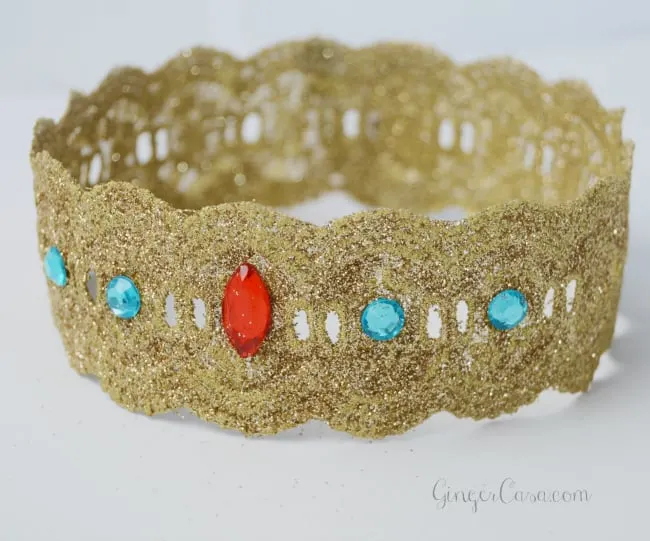 Materials Needed:
Directions:
Begin by measuring out how large you want your crown to be. You can vary the size based on the child you're making it for. Cut your lace 2" longer than you want your crown to be, so you have enough room to glue it.

Pour your liquid starch into a medium sized bowl, and completely submerge your lace in it. Completely soak the lace, and then wring it out until it's no longer dripping. We lined an oatmeal container with wax paper, and allowed it to dry in a circle shape. This allows the fabric to "remember" the circle shape while it hardens. Allow it to dry for 2-4 hours. Submerge the lace in the starch again, and wring it out like you did before. Let it dry again.

Once you've soaked your lace twice, and allowed it to dry completely, you're ready to add color. Lay your lace out on a flat surface, and paint one side of it gold. Immediately sprinkle the gold glitter all over the lace. Set your crown up, in a circle, and let the paint dry that way. When it's dry, turn it over, and paint and glitter the other side.

Once the paint is completely dry, shake off the excess glitter. Hot glue the edges of the crown together, to secure the circle. Attach your rhinestones using the hot glue as well. If you can't find any exactly like Elena's crown, you can use the colors from her crown so it's similar. We used a large red rhinestone as the main stone, and accented with four small light blue rhinestones to give the appearance and Princess Elena's crown.

Store your crown in a place where it can't be smashed or crushed, as it can lose it's shape. The starch doesn't harden it completely, but makes it stiff to hold the shape of a crown. The glitter can come off when rubbed, so make sure to keep away from infants and children under three, for safety.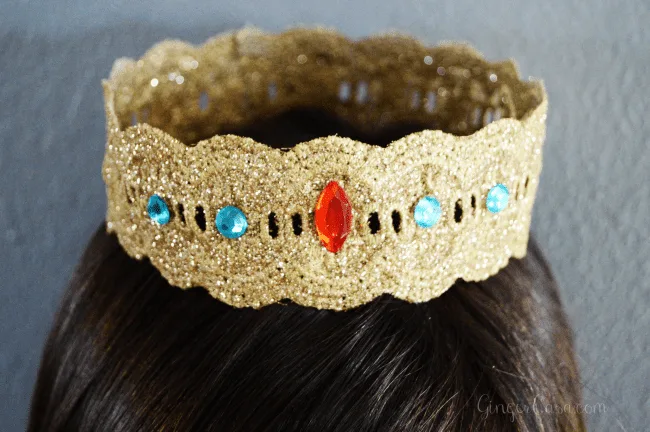 Does your child love Elena of Avalor?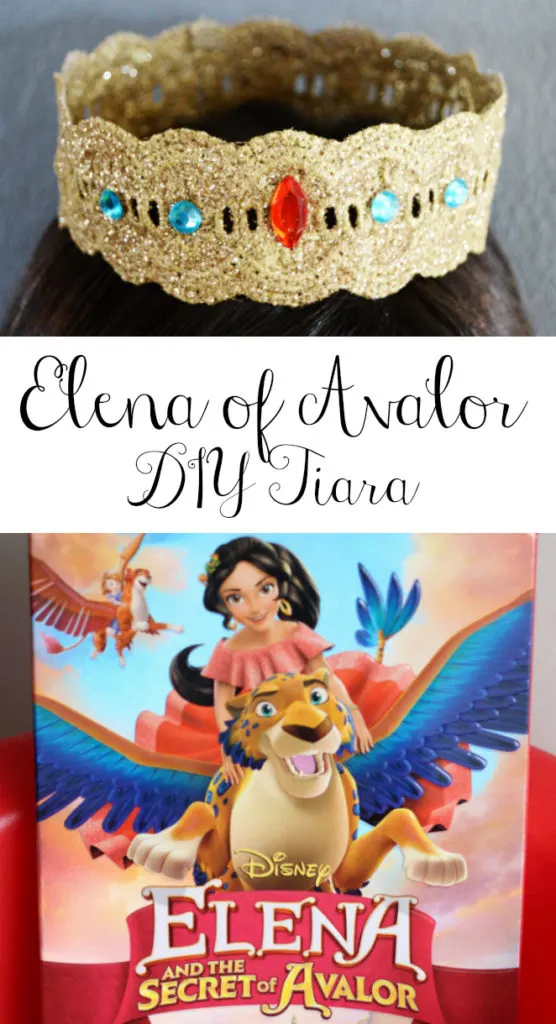 Don't miss it!