I walk outside and see a thin layer of green pollen on EVERYTHING. When I remove the grill cover or get the hose off of the holder to water the garden, pollen flies. With five people in and out of the house all day, I had to know how to clean the air in my home to reduce the allergens inside.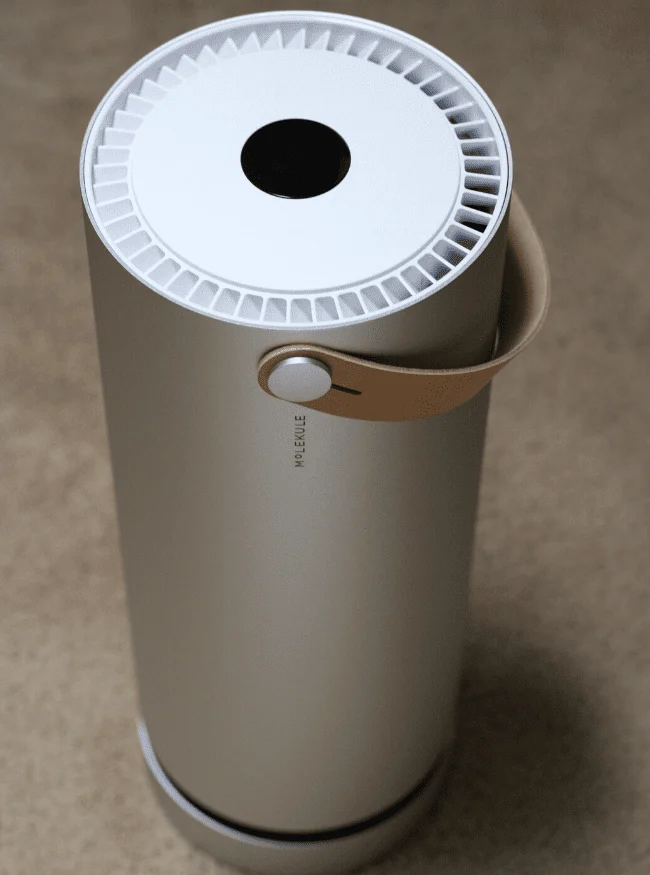 Molekule air purifiers work at the molecular level to destroy pollutants. Allergens, mold, bacteria, VOCs, and viruses are all destroyed with Molekule's PECO technology. Not just collected, but destroyed! The air feels cleaner and that makes me very happy! If you want to learn more about Molekule's technology, visit the website, it's very fascinating information!
Our three boys are in school all day and there is no telling what they are bringing home, so I placed my Molekule Air where we spend the most time, in the living room. We all enjoy hanging out together and the clean, crisp air!
The Molekule Air is made to destroy pollutants in larger spaces up to 600 sq ft. You can try it for 30 days and is 100% refundable if you don't love it like I do.
The touchscreen makes it easy to select fan speeds, modes, and see filter status. It also has a handy leather handle so you can move it around the house as needed. I love that there are three options for cleaning: silent, auto, and boost. I usually run the Air on Auto, but Boost is awesome for times when you need a quick, powerful air cleaning, like just after a vacuuming.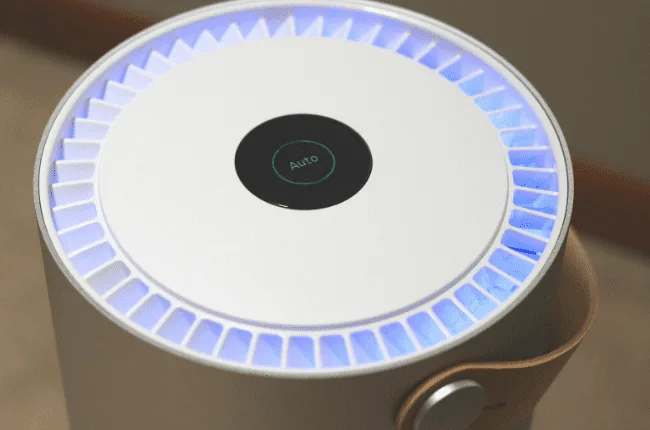 Molekule also has an app that helps you control and monitor your air purifier. Super easy for busy moms like myself!
Say bye to pollen with the Molekule Air and keep your home's air pure!