As much as I love get togethers and celebrations with the family, I think everyone always appreciates when there is something new and different on the menu, am I right? I am always looking for new recipes, but this year, why not have an Ice Cream Waffle Bar for your Fourth of July or summer party?? I would love to say that this was an original idea of mine, but I got the idea from the Eggo Waffle Bar truck that is driving across the country and stopping at various Walmart stores to serve up their tasty creations.
Eggo waffles now have no artificial flavors and colors from natural sources. And of course, they are still just as delicious!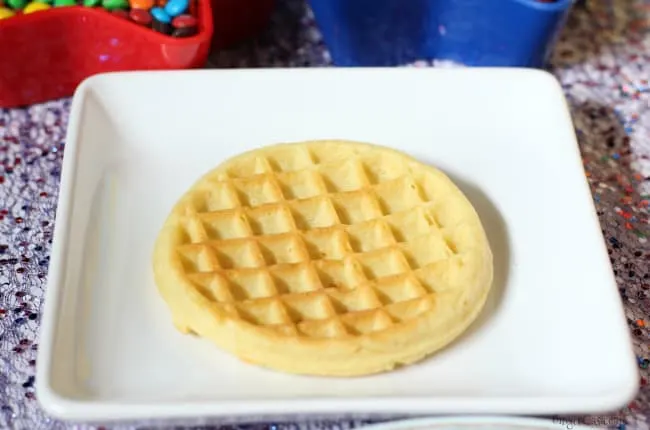 I set up my Ice Cream Waffle Bar with lots of choices for everyone! Eggo Homestyle and Buttermilk waffles, Breyer's ice cream, Reddi-wip, Jif creamy peanut butter, Smucker's® Hot Fudge Spoonable Ice Cream Topping, M&M'S® Minis Milk Chocolate Candies, fresh raspberries and sliced strawberries.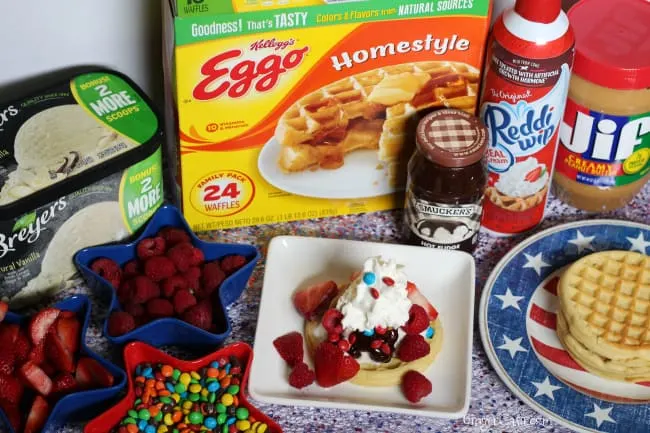 I love that guests can make their own delicious creations with a bar type setting. Check out my creation. And yes, there is Jif peanut butter under there!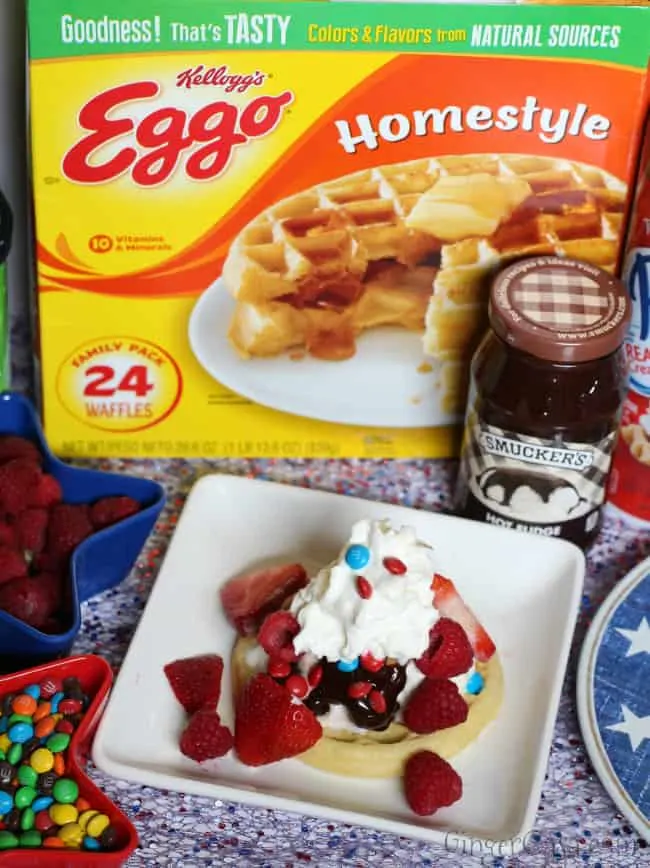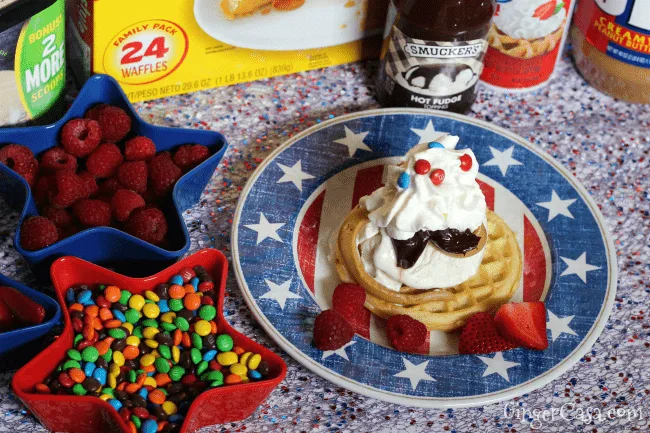 What are your ideas for a Waffle Bar at an event this summer?