The reviewer has been compensated in the form of a Best Buy Gift Card and/or received the product/service at a reduced price or for free. Jimu Robot for STEM Learning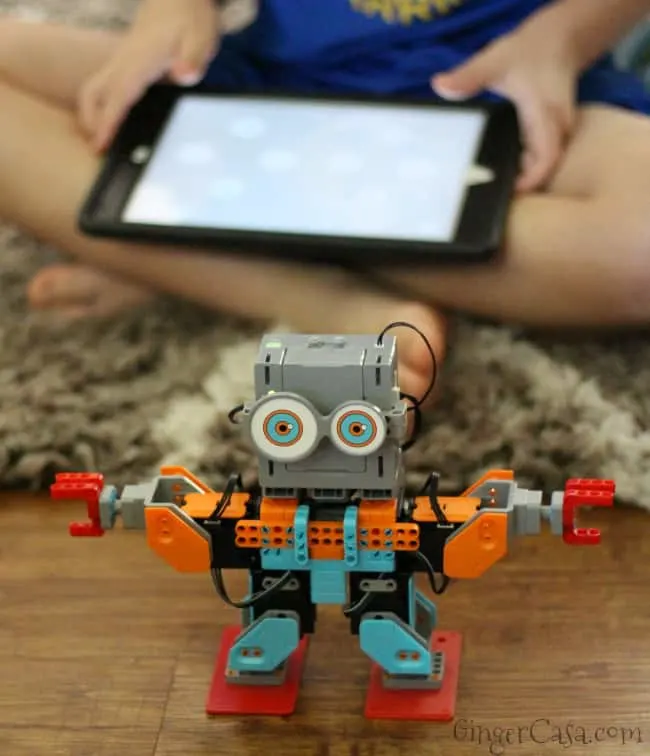 School has been out for a few weeks now, and I am happy to say that the boys are finding ways to keep their brains active and not just vegging all summer. Sure, there is time for outdoor activities, video games, and just lazy summer days, but the boys are also doing lots of education stuff, too. Sometimes they are not even aware of the fact that the toys they are playing with are teaching them new things! Jimu Robot is one of those educational toys!
The Jimu Robot Buzzbot and Muttbot kit is intended for ages 8 and up. I think it really depends on personality, though, because honestly, our 6 year old was more engaged and able to sit and build with me longer than the 8 year old. Together we all built Buzzbot first. (You can only build one robot at a time and must disassemble a robot to build the other.)
The pieces were all organized into colored boxes and pictures with corresponding names were printed on the box. It was so helpful! I did take the parts out of their boxes and put them in a resealable plastic bag. I felt that was best since we had a grabby 3 year old in our midst.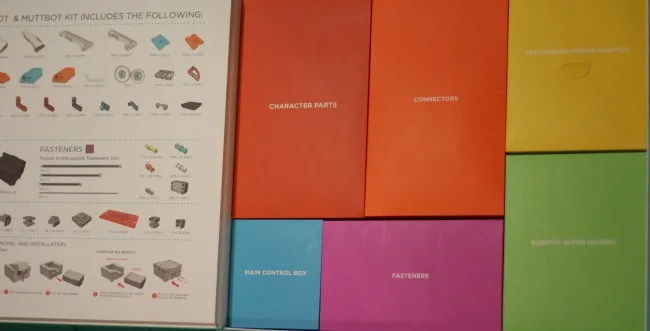 First things first, you must download the Jimu app to get started. The app will take you step by step, showing you exactly what to do to build your robot. It even has a 3D picture guiding you through the whole process. Just make sure to examine all the details so everything is correct.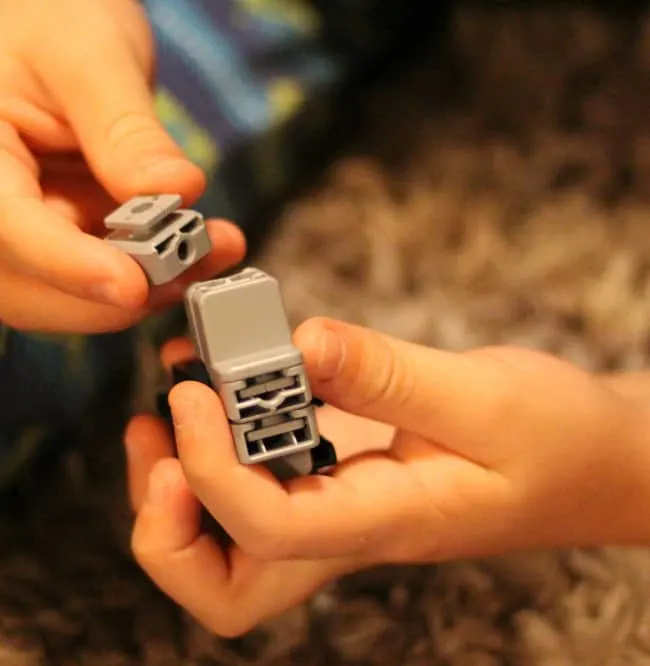 The pieces all click together and easily fit together. The boys did get tired and we would have to come back to it, but each robot took us 1-2 hours to finish. Building it is pretty fun, though, especially with the detailed app!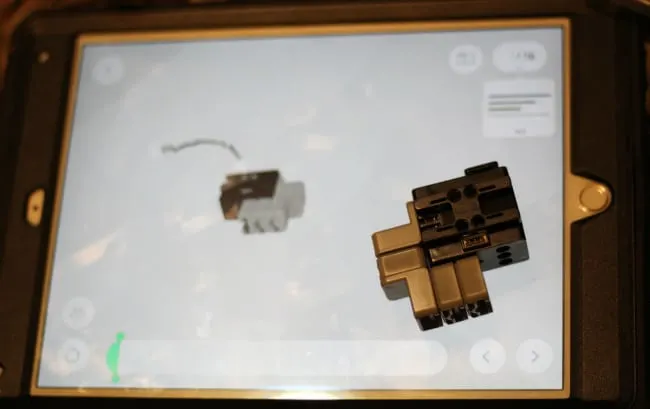 When Buzzbot was complete, the boys had a lot of fun controlling him. There are programmed movements in the app, but also a fun coding section for kids to build codes and control Buzzbot in their own way.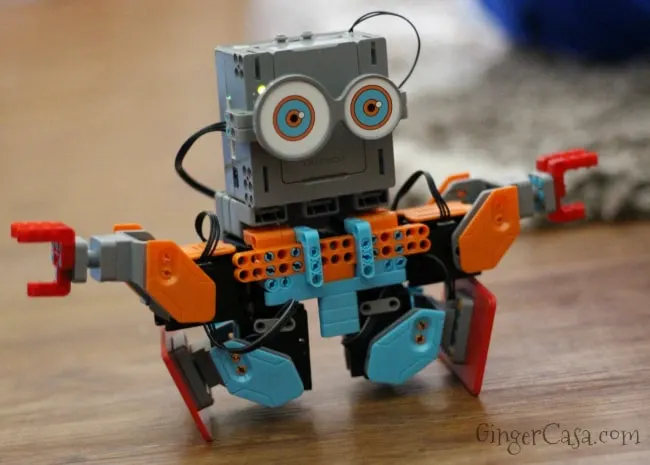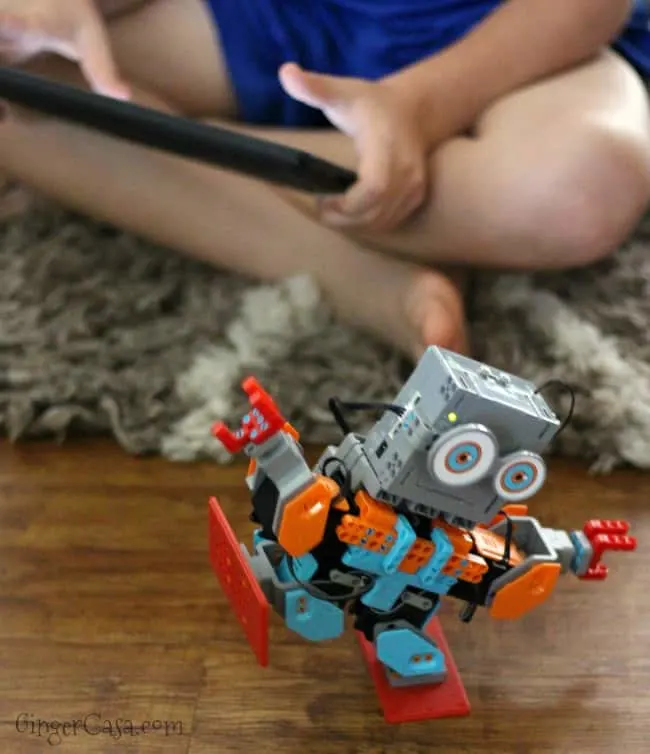 After a few days, we took Buzzbot apart and created Muttbot! The boys love dogs, and Muttbot was a fun little robotic dog that never messed up when given a command via the Jibu app!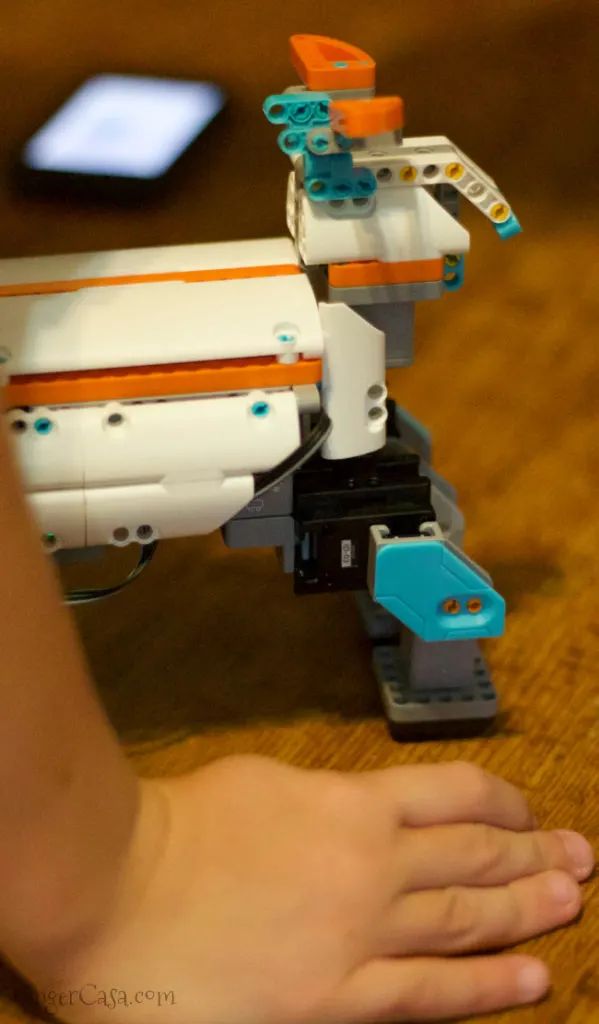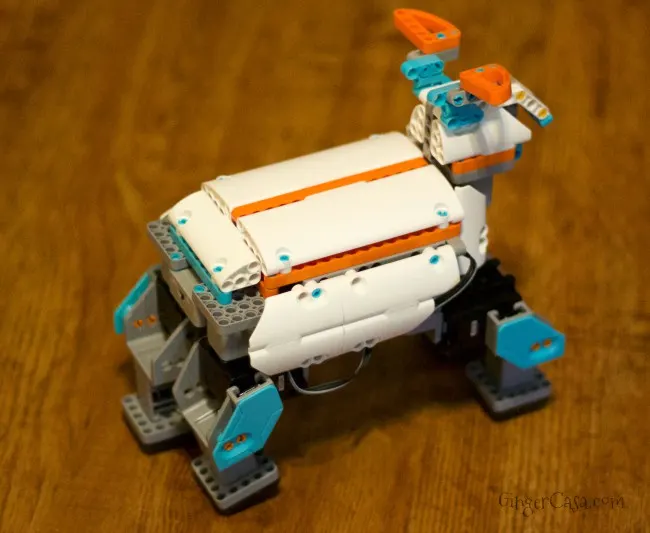 Kids will have fun building and rebuilding these fun robots and then using the app to control them and make them move. The possibilities are endless! Find this Jimu robot kit and others at Best Buy!
Jimu Robots in Action: