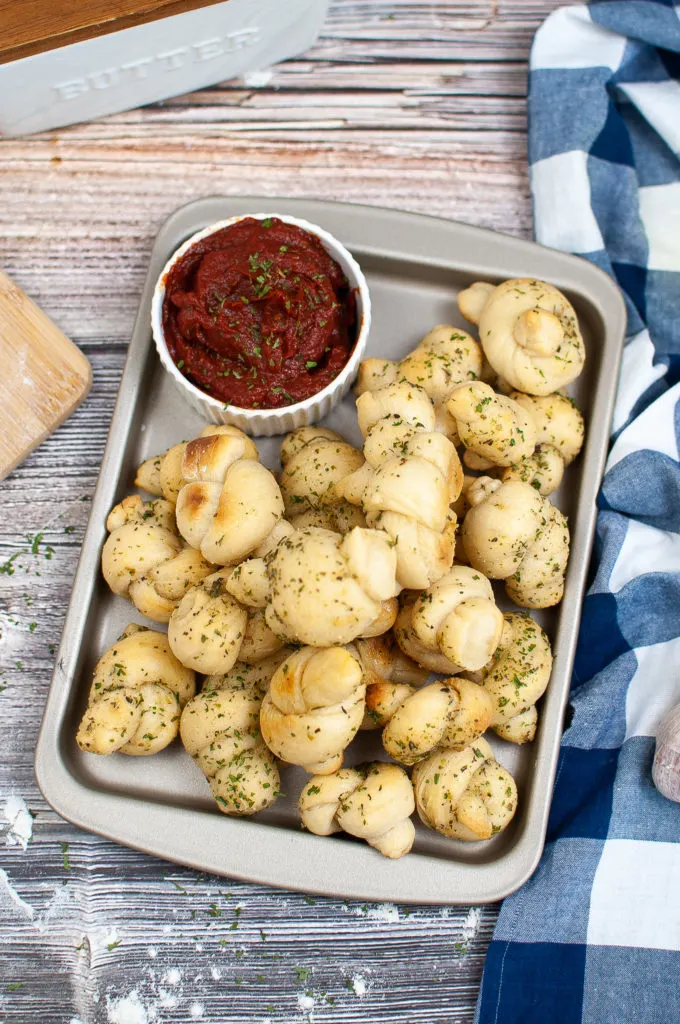 Instant Pot Garlic Knots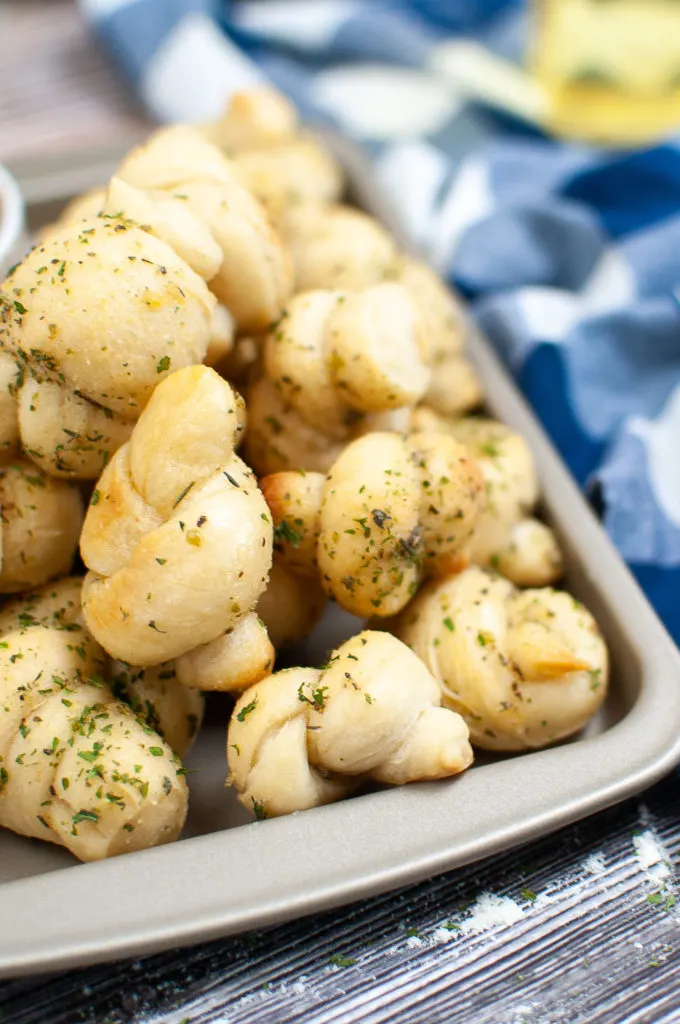 My husband and sons love bread. Adding a simple bread product to any meal elevates it by a million in their eyes! Now, add something with garlic on it and they're calling me the best mom ever! These Instant Pot Garlic Knots are easy and will wow your family for sure.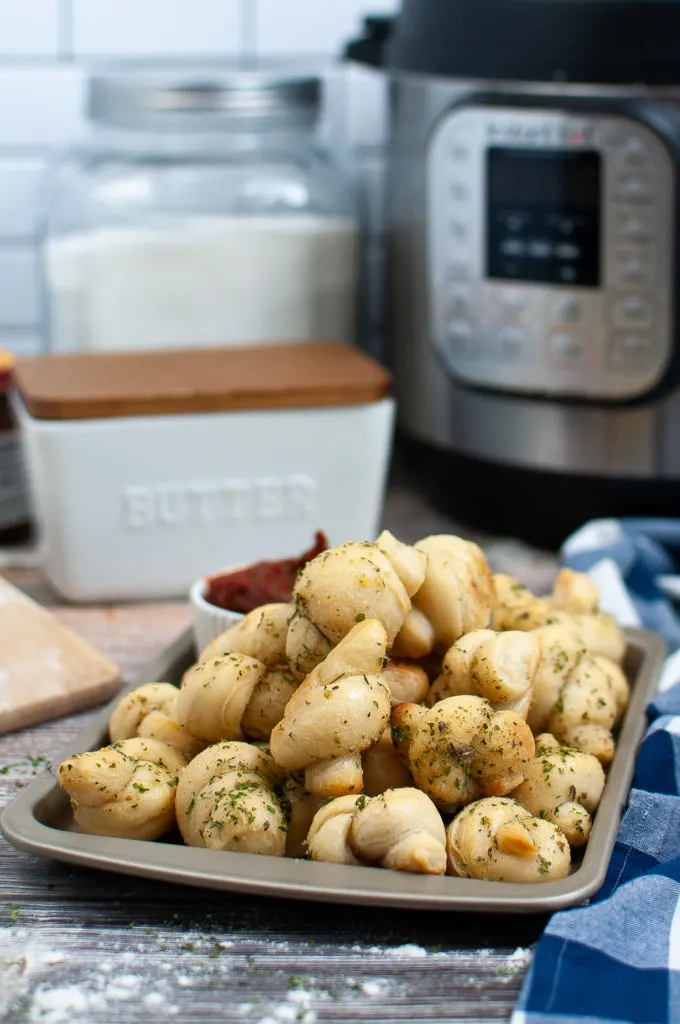 I love that these garlic knots can be made in the IP and proofed for an hour, while you cook your meal. Then, just bake in the oven and serve with your meal! They make a great side for Mango Shrimp!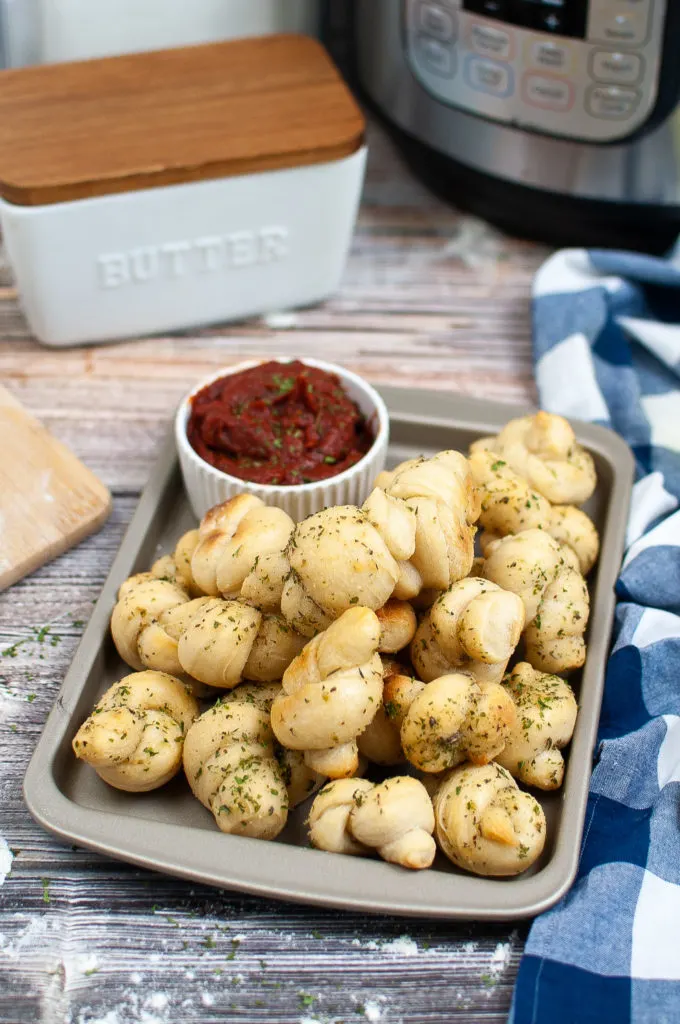 These Instant Pot Garlic Knots would be great with spaghetti, lasagna, or even baked chicken or fish. They really go with just about any meal!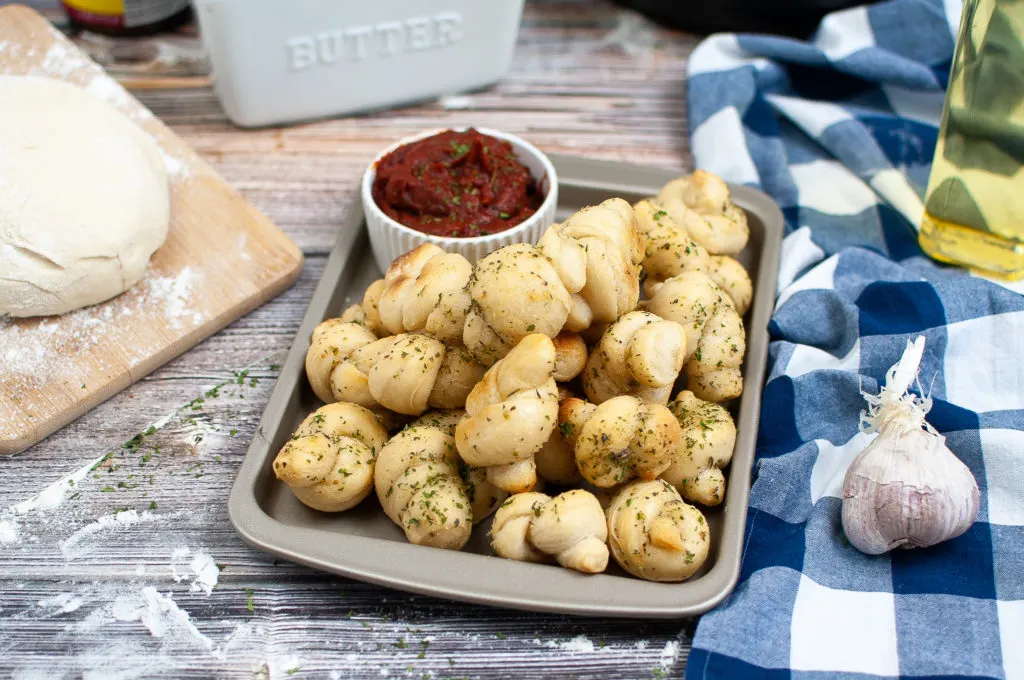 Serve these garlic knots with marinara sauce and they would be a great game day snack or appetizer. Bring them to a potluck and watch the crowd go wild over them!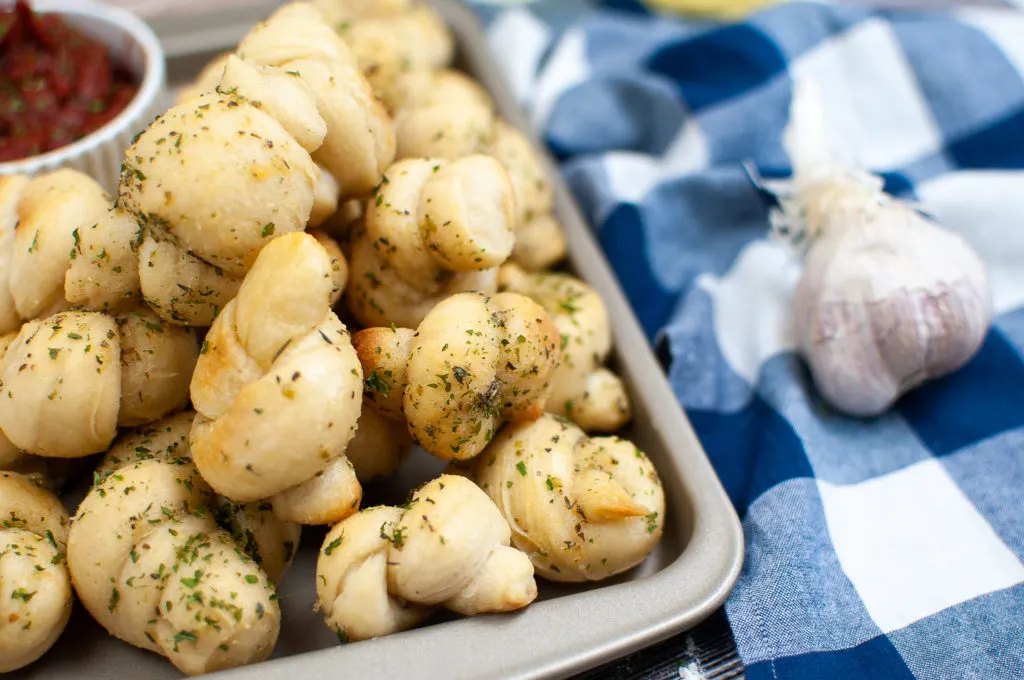 They are so delicious and buttery!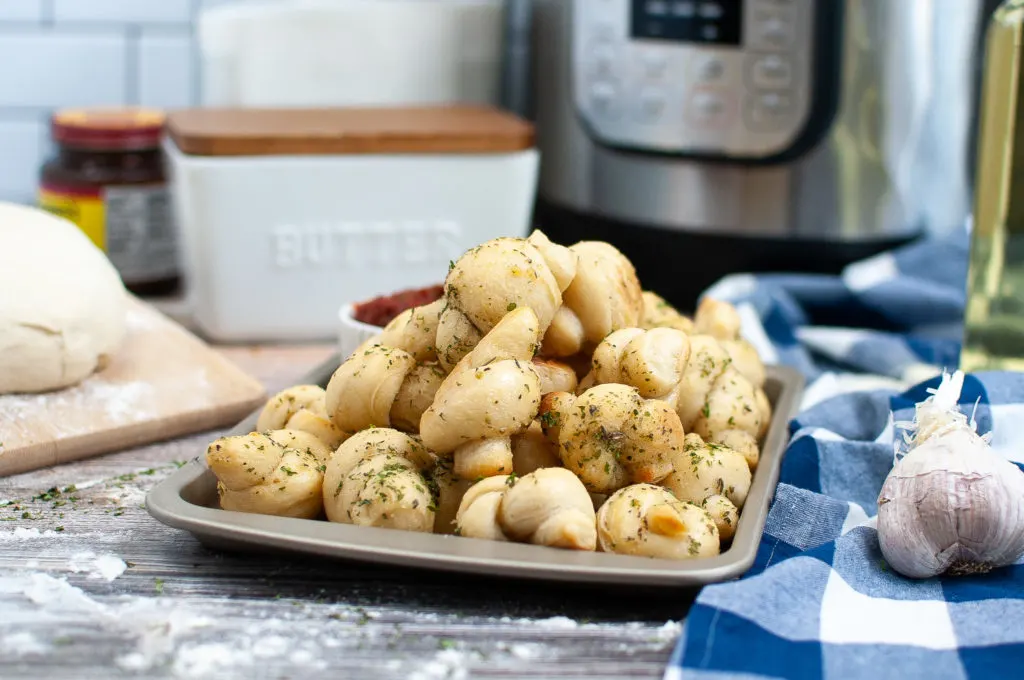 Serve these garlic knots alongside Chicken Tenderloins & Garlic Pasta!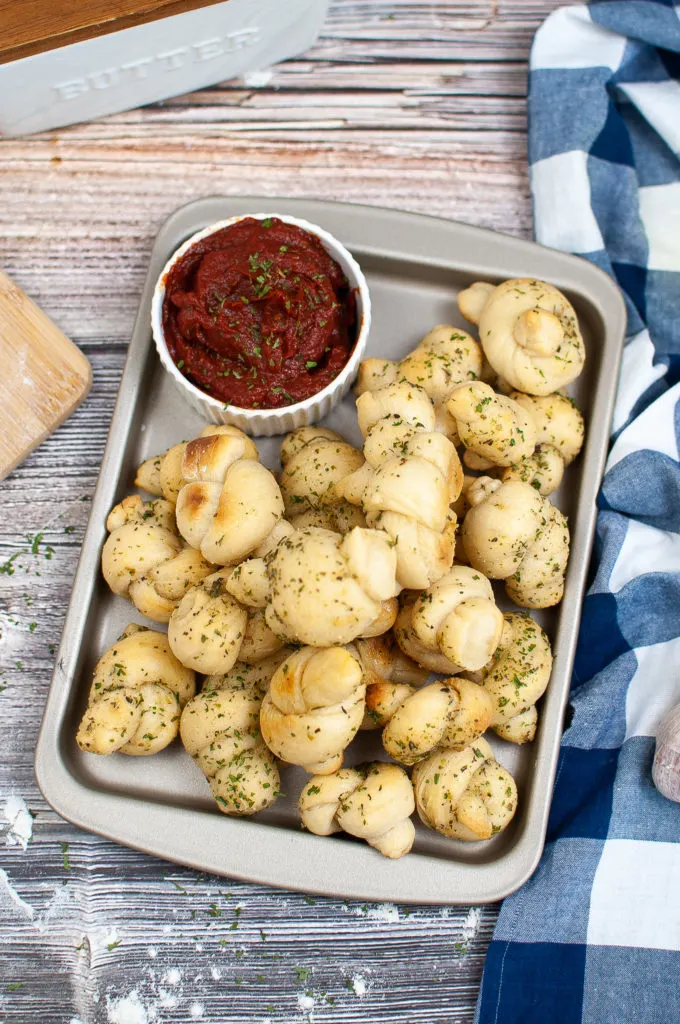 Let me know if you make these Instant Pot Garlic Knots and how they turned out!