Some of my favorite memories with friends and family are centered around a delicious meal. I can recall some of those meals, and they are often pasta! I can remember the delicious pasta recipes my mom used to make, the meals at Italian restaurants, and even meals I have made in my own home for friends and family. Pasta is such a great way to celebrate friendship.
Hubby and I both love spicy food, so Spicy Romano Chicken Pasta is a great choice to serve to family and friends. It is one of our favorite meals! I try to not make it very spicy when we have friends over, but just a hint of cayenne goes a long way.

Spicy Romano Chicken Pasta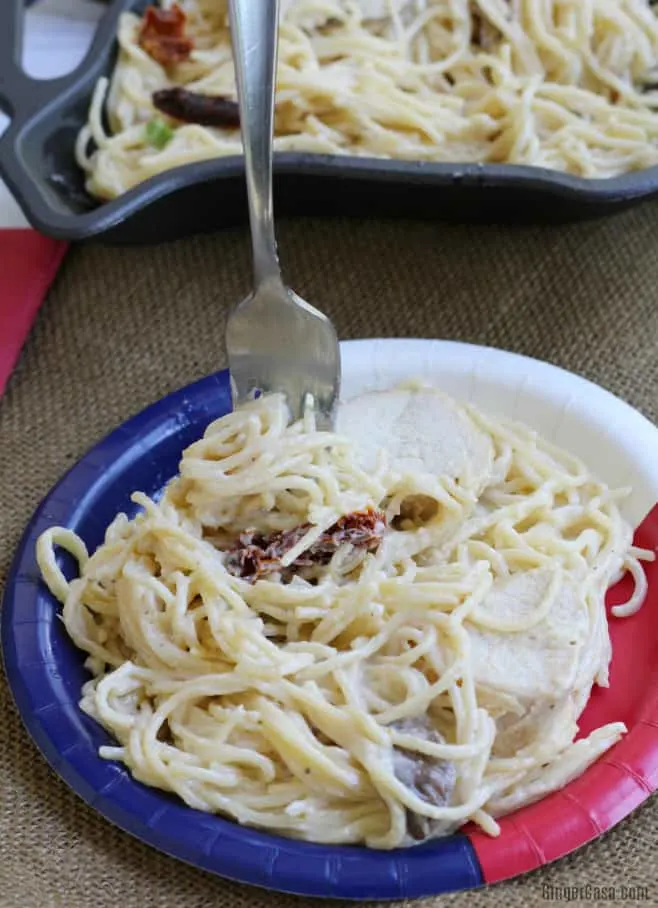 The flavor in this meal is SO good. Everything from the garlic on the chicken to the cayenne in the sauce just complements each other so well. This is a dish you will be making again! Serve with this amazing Muesli Bread and broccolini!
What is your favorite meal to eat with friends?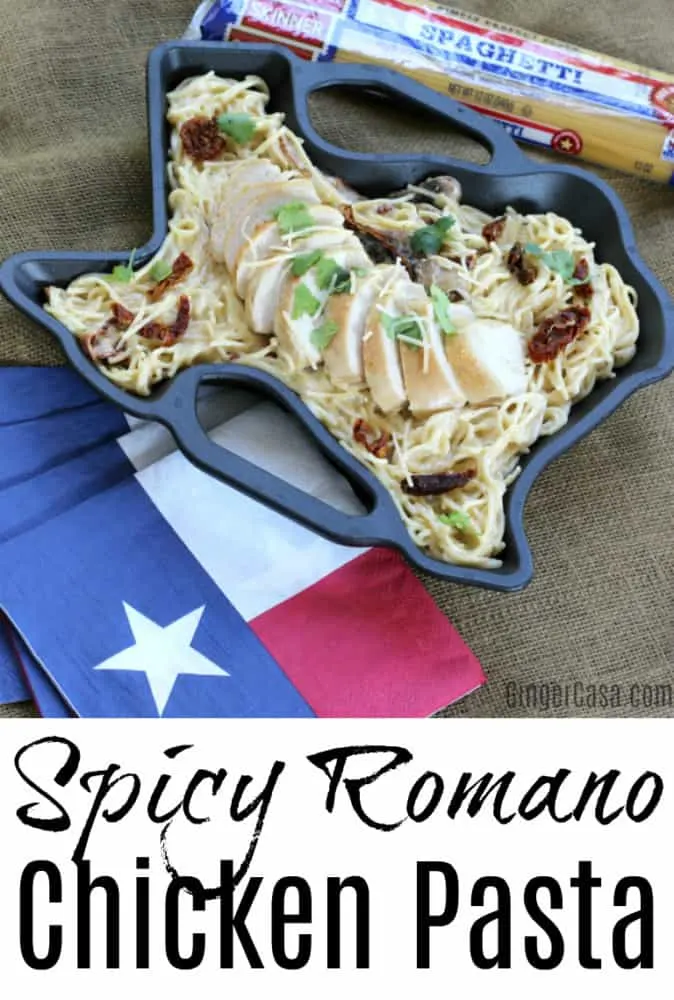 SaveSave
SaveSave
SaveSave
SaveSave
SaveSave
SaveSave
SaveSave
SaveSave
SaveSave
SaveSave
SaveSave
SaveSave
SaveSave
SaveSave
SaveSave
SaveSave
SaveSave
SaveSave