15 Minute Instant Pot Mexican Rice – contains affiliate links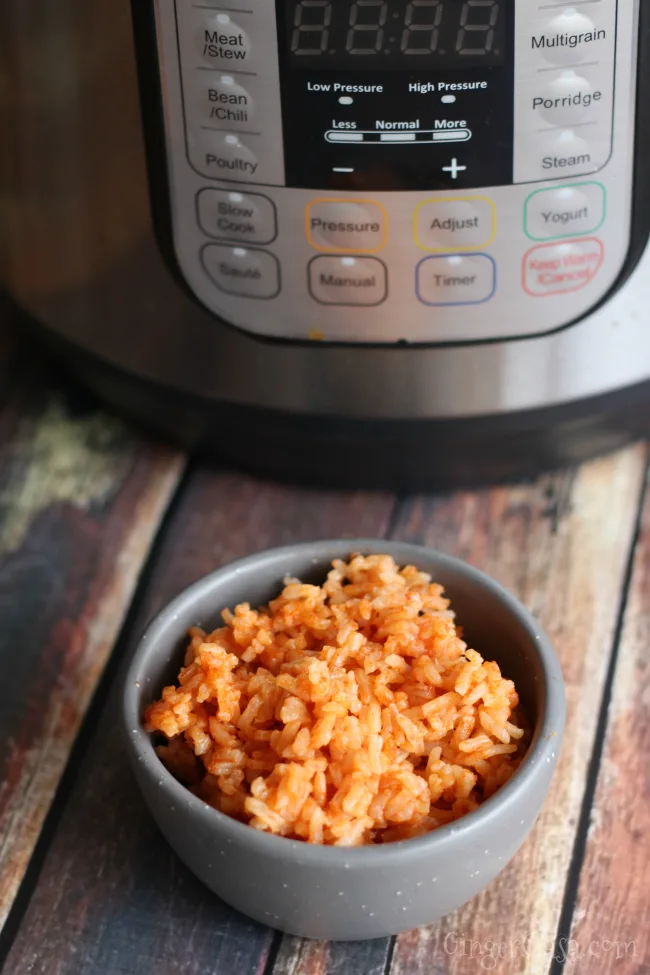 I feel that I jumped on the Instant Pot bandwagon a little late, but the craze is still intensifying, so even if you JUST bought an Instant Pot, you are certainly not too late. I finally bought one when they were on deep discount right before Christmas a few years ago. My first experience with the Instant Pot was not good. I was just so happy to be able to cook a frozen chicken breast quickly. Well…the thing they do not tell you is that the cooking time is really actually the time not counting pre-heating. It took an insane amount of time and I was pretty frustrated and put it up for awhile. Oh and always make sure you're adding enough liquid. I'm sure you can all imagine my sad, sad chicken breast that I waited far too long to enjoy.
Then, I decided to try to make Mexican rice, and I am happy to say that it turned out so well! How long does rice take in the instant pot, you ask? This recipe is only 15 minutes from start to finish. It is the fluffiest, most delicious rice that I have ever cooked and it has been the same result every single time I make this recipe. I still make this recipe, two years later. I also went on to perfect the chicken in the Instant Pot and made Instant Pot Mexican Chicken and Rice and also 30 Minute Steak Rice Bowls. Can you tell that we love eating rice?
I am the worst at being consistent with my recipes, just ask my husband. When I have fixed Mexican rice NOT in the Instant Pot, sometimes it was crunchy in the middle and sometimes it was mushy.
I will never make Mexican rice in anything but the Instant Pot, ever again. Call it Mexican Rice, call it Spanish Rice .. whatever you may call it, it needs to be a side dish to all of your Mexican food dishes!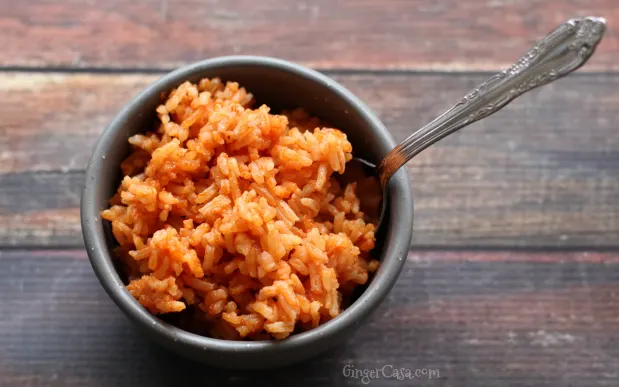 I make this recipe at least once a week and I have made it for many people and they always have a positive reaction. This Mexican rice is GOOD! And it is! If we have leftover rice, I'll even put it in a thermos for the boys for their school lunch. Did you know that rice actually has protein, so it makes a really great entree, too!! It is such a warm, delicious treat to open up on a school day when sandwiches and cold lunches are the norm.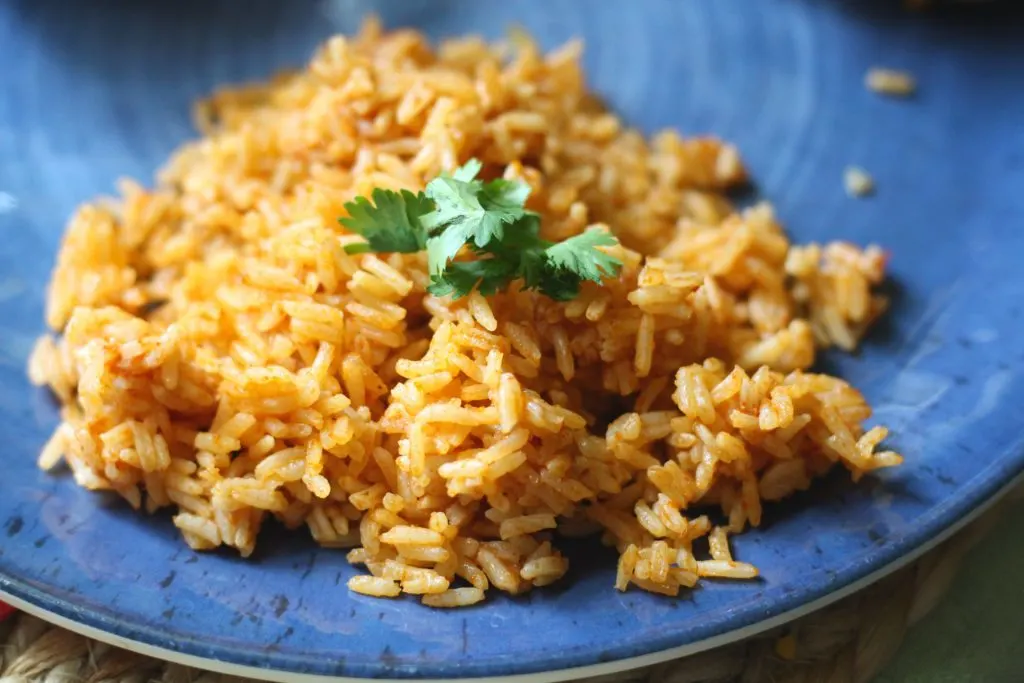 I always start my rice first, then prepare tacos, enchiladas, and of course, salsa, while the rice cooks. It only actually takes 8 minutes to cook, with the pressurization and whatnot, it ends up being about 10, in my experience. But, it doesn't really change consistency if it sits for 30 minutes in the Instant Pot. Just don't release the pressure and you'll be good to go, no matter what time dinner is done. I'll even start the Mexican Rice in the Instant Pot and go outside to grill and no matter how long it takes me to do that, the rice will be warm and waiting for us when I get back. It also transfers to a disposable foil dish to be delivered to neighbors or those in need of a meal. It only dries out when left in the fridge for a few days, and then, warming it up in the microwave with a cup of water beside the dish, NOT in it, moistens the rice up and is delicious once again.
Don't miss these delicious recipes to serve with your Instant Pot Mexican Rice: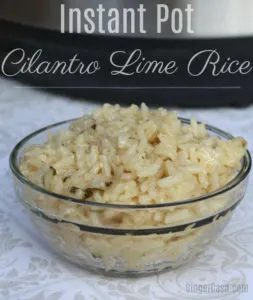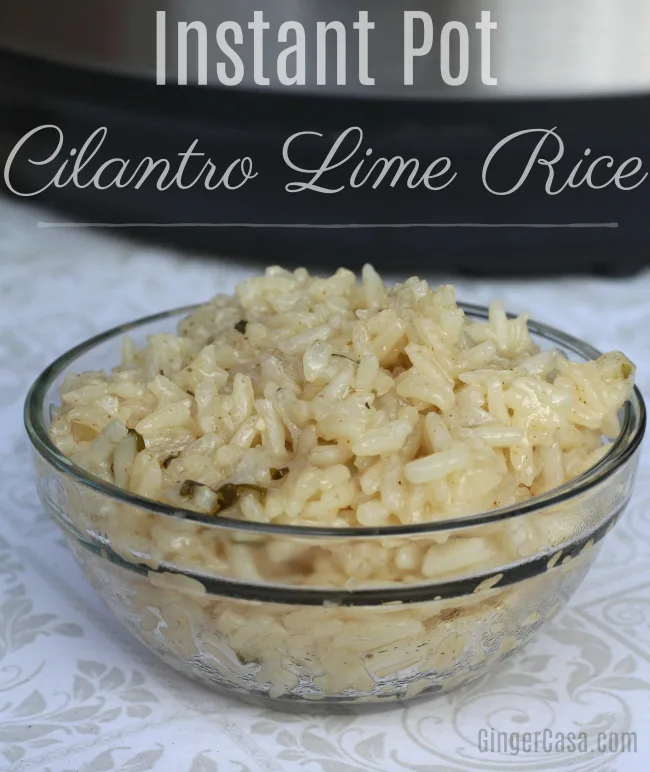 And this recipe for Mexican Street Corn sounds amazing, too!! There are SO many delicious recipes out there, both for the Instant Pot and not, so just explore and find your favorites to go with my 15 Minute Instant Pot Mexican Rice!
Looking for a low carb version of this recipe? Check out my Mexican Cauliflower Rice!
SaveSave
SaveSave
SaveSave
SaveSave
SaveSave
SaveSave
SaveSave
SaveSave