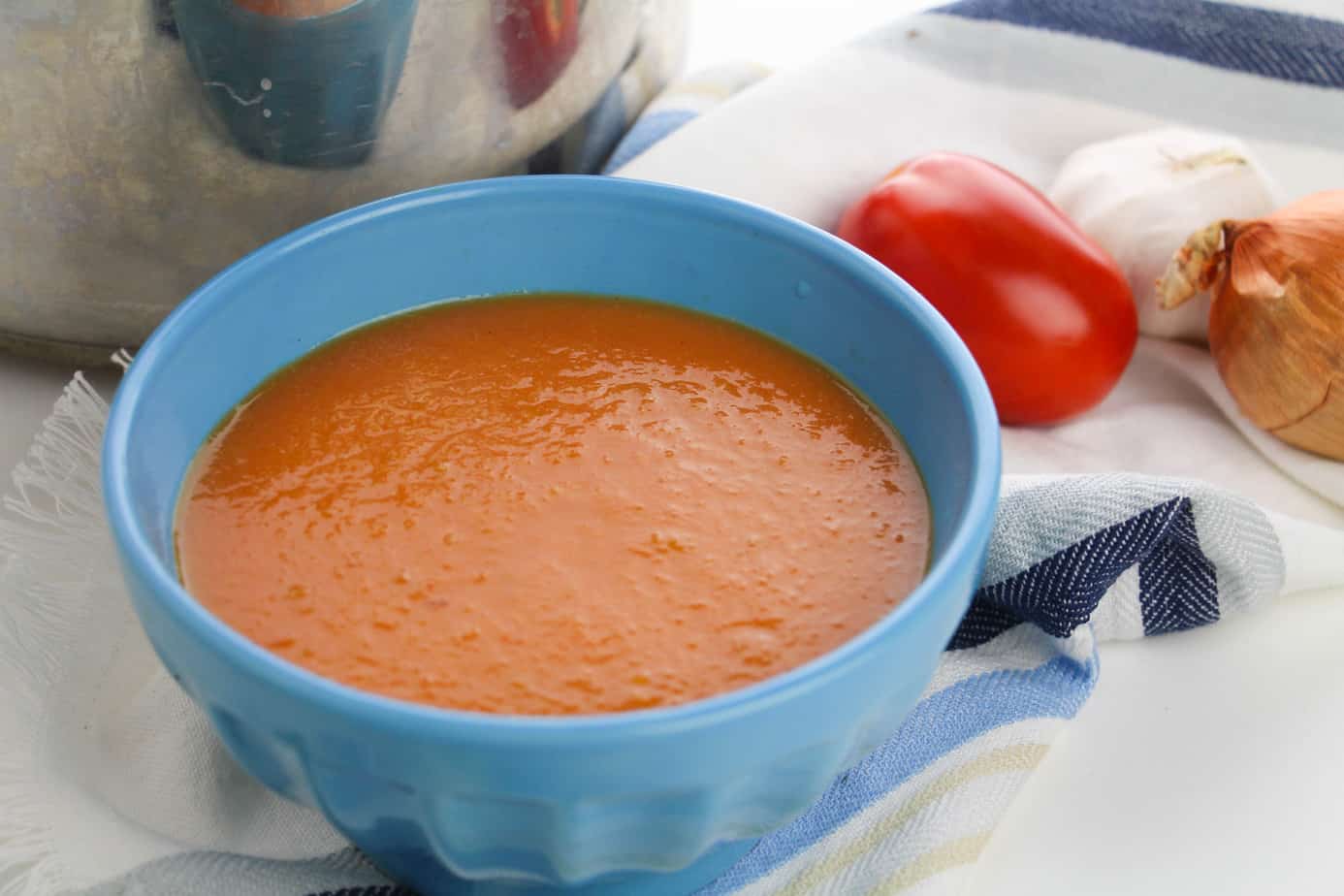 Ahhh Fall… the leaves falling, the acorns crunching under my feet, the cold fronts that blow through…who doesn't love Fall? Sure, Summer is gone and the holidays are approaching, but it seems like Fall is the calm before the storm. I love adding cool weather recipes like this Instant Pot Tomato Soup to my lineup. It is SO good and really good for you! Serve with cornbread, garlic toast, grilled cheese…or just serve alone. It is simply delicious.
>> Don't have an Instant Pot? I've got you covered! Scroll all the way down for stovetop directions. <<
I have fond memories of tomato soup and grilled cheese. Okay actually it was cheese toast, which is just a piece of toast with melted American cheese on it, made in the oven, served with a can of tomato soup. And really, as I remember it, I never was really a fan of tomato soup as a child. Until I grew up and became smarter and realized that tomatoes and garlic pureéd into delicious goodness and served warm was actually downright delicious!
This recipe is super easy. Don't let the roasting of the tomatoes bum you out. You can totally get a few cans of already roasted tomatoes and sub them in this recipe. Or you can throw it all in the Instant Pot and have non-roasted tomatoes, it really does not matter. What matters is that this recipe is delicious and your family is going to love it!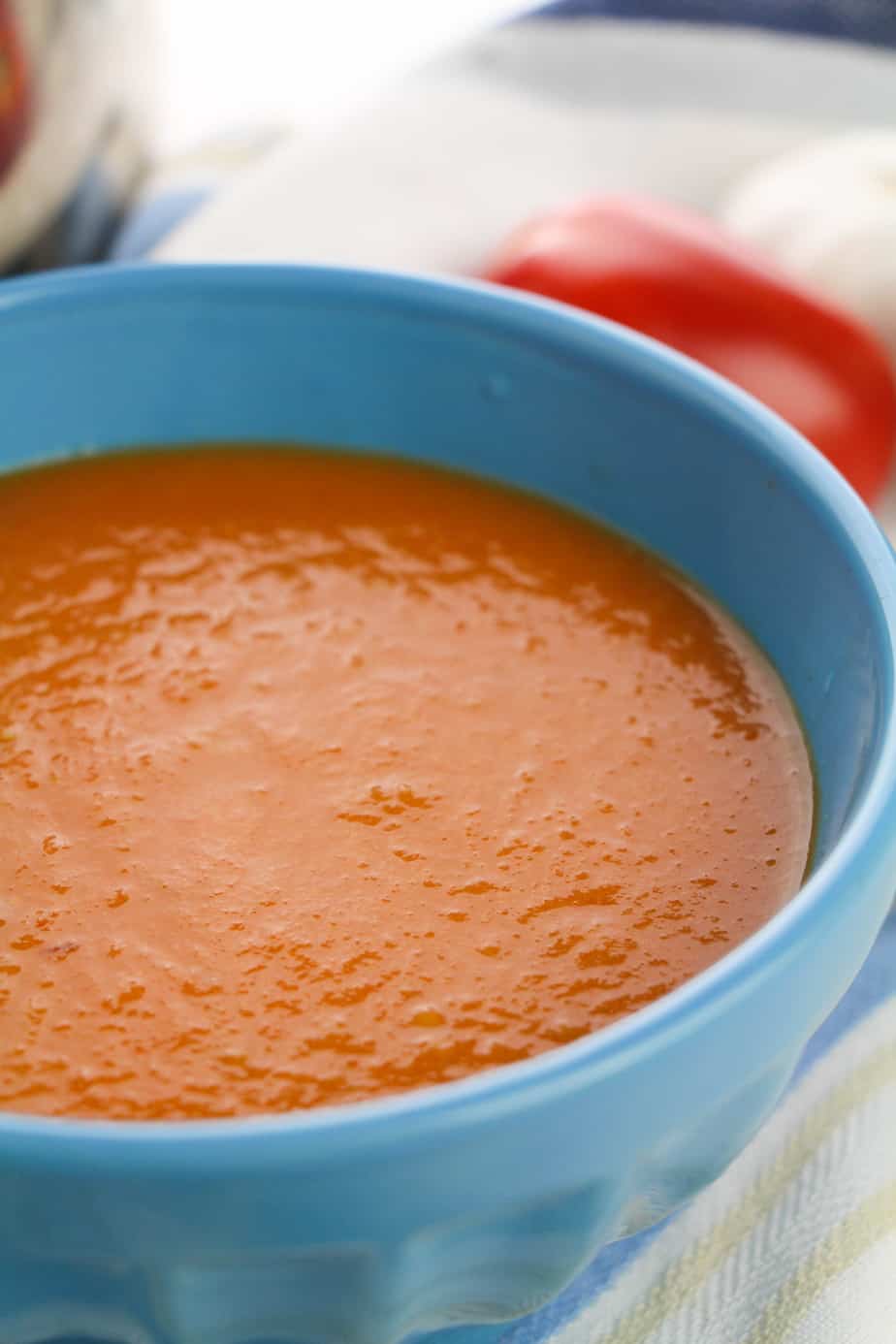 Don't own an Instant Pot? No problem! Try this recipe on the stove!