I was able to see "Journey to Bethlehem" a few days ago and it was SO refreshing and uplifting! After reading a negative review about it beforehand, I am so glad I watched the movie to see for myself.
Let me tell you the highlights that I love!
What is Journey to Bethlehem rated?
This movie is rated PG so it's great for the whole family. Would I take a sensitive 3 year old to the movie theater to see it on the big screen? Probably not. It does not have blood or murder or anything violent, but there are some loud parts and "scary men" that might make a little one cry. Wait to watch it with littles at home, but definitely don't miss out on the opportunity to watch it with them! When my kids were super young, I would always make sure to screen things ahead of time and watch it on a smaller screen so we could fast forward, pause, talk about it, etc.
What is the synopsis of Journey to Bethlehem?
It's about a story we all know and love, the birth of Jesus.
A young woman carrying an unimaginable responsibility. A young man torn between love and honor. A jealous king who will stop at nothing to keep his crown.
This live-action Christmas musical adventure for the entire family weaves classic Christmas melodies with humor, faith, and new pop songs in a retelling of the greatest story ever told—the story of Mary and Joseph and the birth of Jesus. A unique new entry into the collection of holiday classic movies, this epic Christmas musical is unlike any before it. See JOURNEY TO BETHLEHEM in theaters beginning November 10.
Is the Journey to Bethlehem biblical?
It is a retelling of the classic Bible story of Jesus' birth. Some events in the movie are creative interpretation. Adam Anders, the writer, director, an co-composer of the movie, followed the key components of the story of Jesus' birth. Not everything in the movie can be found in the Bible, but that is good for discussion with your kids and other adults! Get free resources for all ages here: Journey to Bethlehem resources.
At the end of the day, it really boils down to this, for me. Christians are SO critical on social media. We pick apart things that are intended for good, like Christian movies and faith based books. That is okay to do, in a safe space with other Christians, but when we blast our negative opinions on social media, it turns people away, not only from the good that others are trying to do, but it turns people away from Christianity as a whole. Who would want to be a part of something so negative?
I respect the fact that some people want to honor God's word and keep it holy and accurate, but it is okay to tell a story in a new light, with a new perspective, with the same general pillars of truth and accept it as an interpretation or a creative rendition. Just please let others have time to form an opinion before blasting your negative opinion of something on social media, when there is really nothing that is harmful to the story of Jesus' birth in this movie.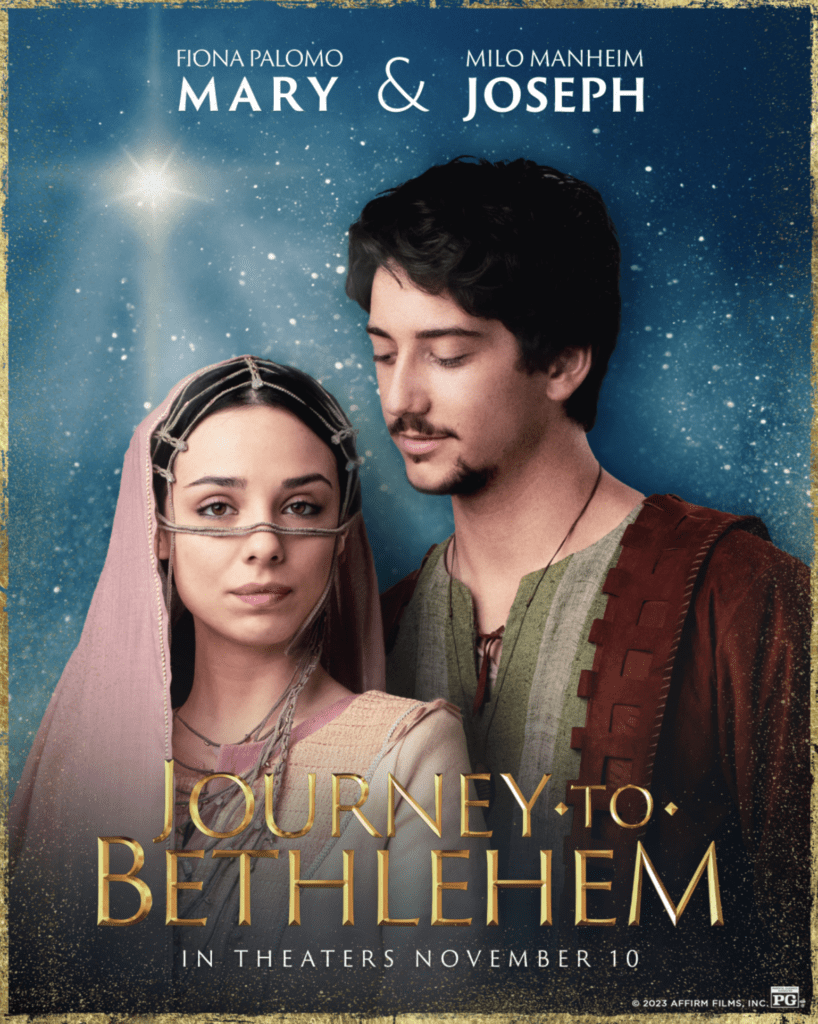 Is Journey to Bethlehem good for teens?
As someone who works with teens and has teens of my own, I found that the portrayal of Joseph and Mary was PERFECT and completely encouraging to today's teens. I think their reactions to the announcement of their arranged marriage were relatable. I think that teens will like the music and it is something that they can enjoy with their families.
And the best part?
While Joseph and Mary were both selected by God because of who they were and their character, this movie is a great reminder that God can use ANYONE for His good and no one has ever been or will ever be perfect except for Jesus himself! That is something I firmly stand by, the fact that Joseph and Mary were not without sin, yet they did a great thing in Jesus' story.
Will someone who isn't a believer in Christ enjoy this movie?
Yes, if they like musicals, I believe they will. Ask them to give it a chance and see what they think! Give the gift of giving and make someone's Christmas brighter by providing tickets for "Journey to Bethlehem"
Is the Journey of Bethlehem boring?
NOT AT ALL! The music is fun and lively and there is humor mixed in, which makes it such a great family movie!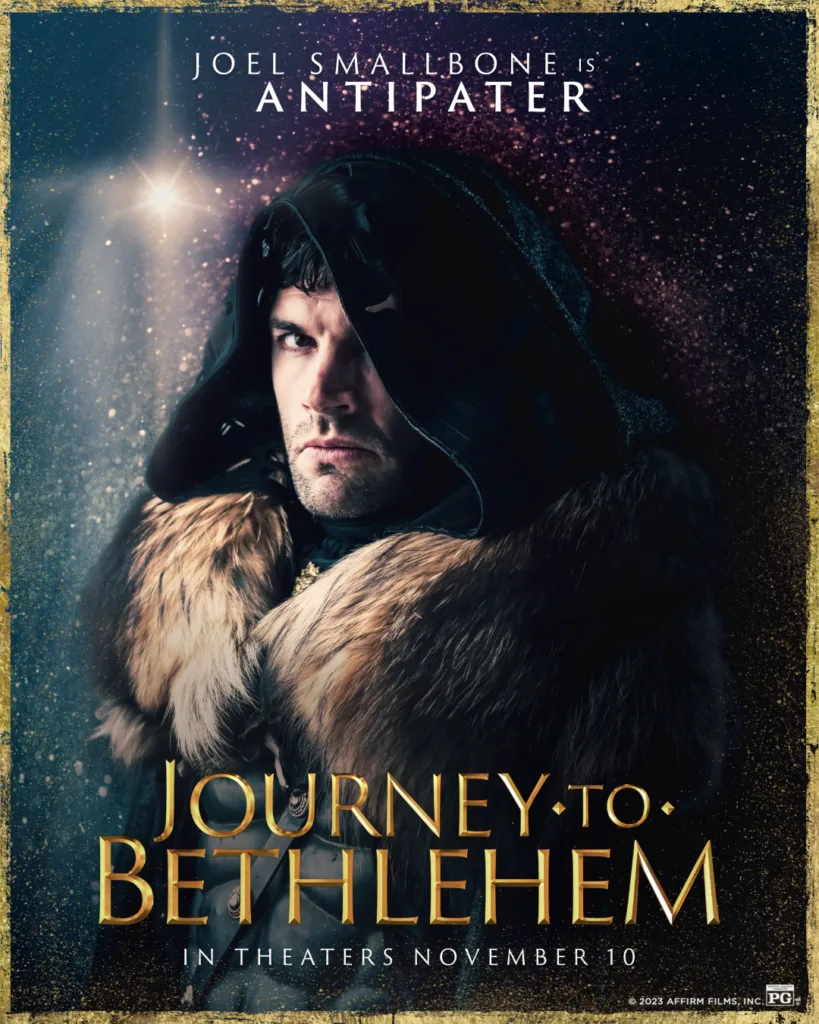 How is the music, really?
The music is SO GOOD. I've even downloaded the soundtrack (and I'm not usually a fan of Christmas music in November!) Listen here: https://journeytobethlehem.lnk.to/soundtrack
Speaking of music, Christian music fans will recognize Joel Smallbone of For King and Country, Lecrae, and Möriah acting and singing.
This film also stars Antonio Banderas Milo Manheim, and Fiona Palomo.
When does Journey to Bethlehem come out?
The movie hits theaters November 10th with some early showings! This is a perfect movie to invite your friends and family to! Buy tickets today at
https://tickets.journeytobethlehemmovie.com/
Pre-order the DVD:
Journey to Bethlehem Trailer:
Check out Inspirational Gifts to Strengthen your Faith!