I have suffered with allergies all of my life, so when I heard about this awesome new mister, I was excited to try it out.
So what is FEND?
FEND is a new hygiene system that cleanses the upper respiratory airways. That helps strengthen the body's natural ability to help keep the lungs cleaner and healthier. The Mister uses a calcium-enriched saline solution to create particles that exit the device in a mist that is inhaled through your nose. It's NOT a nasal spray, you just spray it in front of your face and inhale. When inhaled deeply, it helps eliminated airborne contaminants before they reach your lungs. FEND also helps reduce the number of airborne contaminants you exhale back into the air.
How to Use It:
Place 2–3 fingers on top of the device with your thumb on the bottom.
Hold the FEND upright and close to your face.
If you squeeze it too fast or slow, you may not receive the full mist. You may feel a small click when you press the FEND together all the way and you'll notice this stops the mist.
Inhale deeply!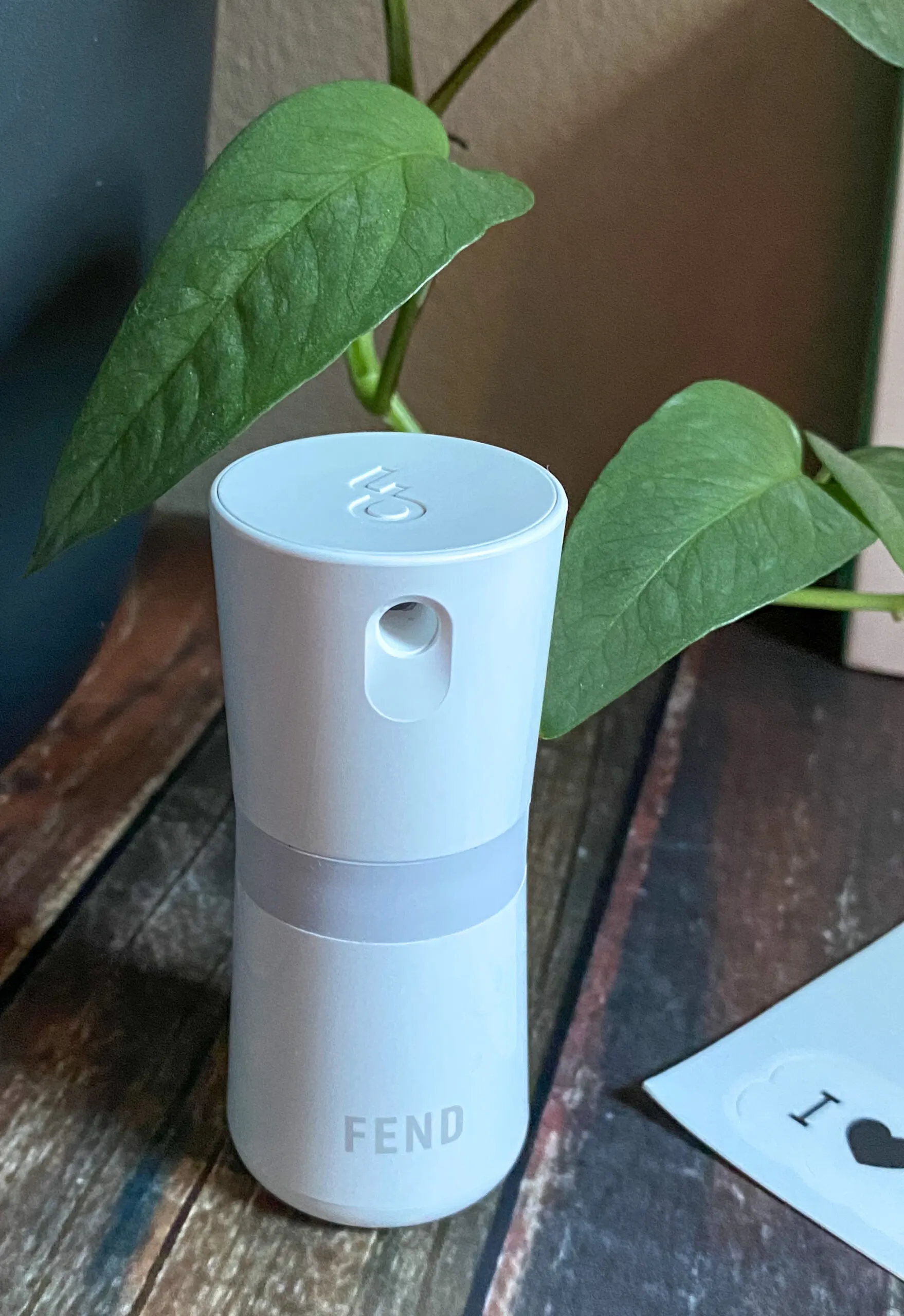 Is FEND safe to use?
FEND is the world's first 100% natural way to filter airborne allergens, pathogens, and other harmful particles from the air you breathe. FEND is safe, natural and drug free!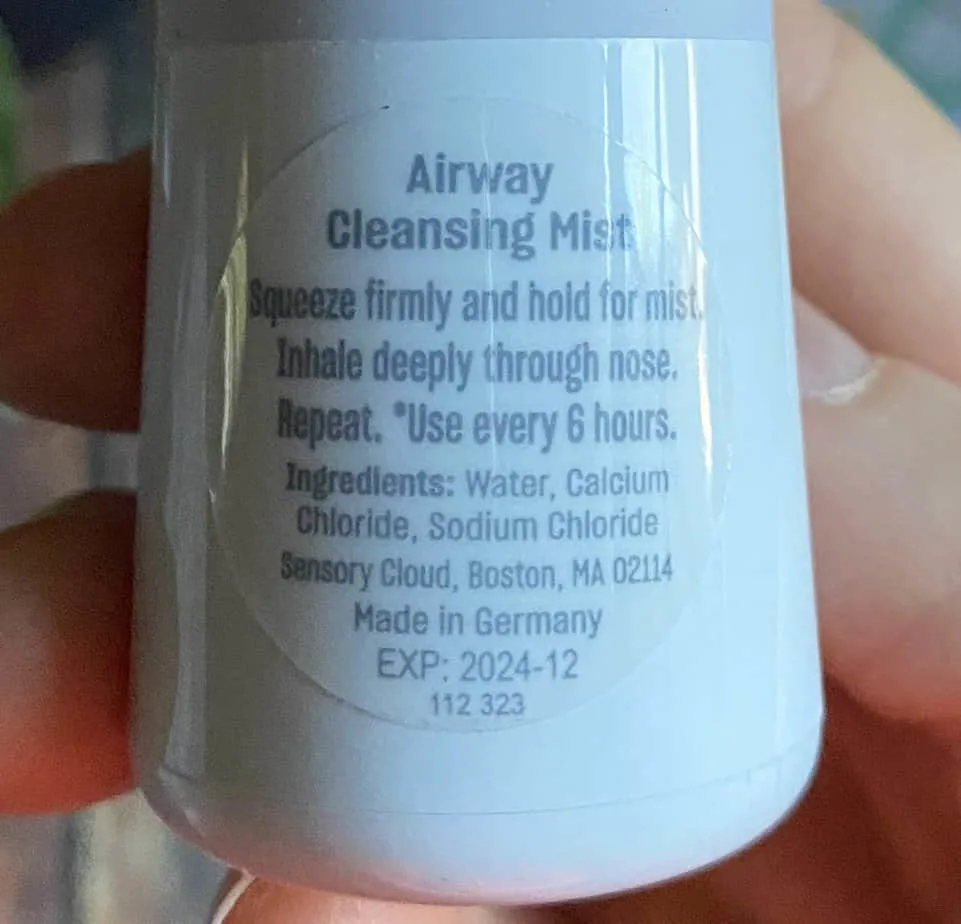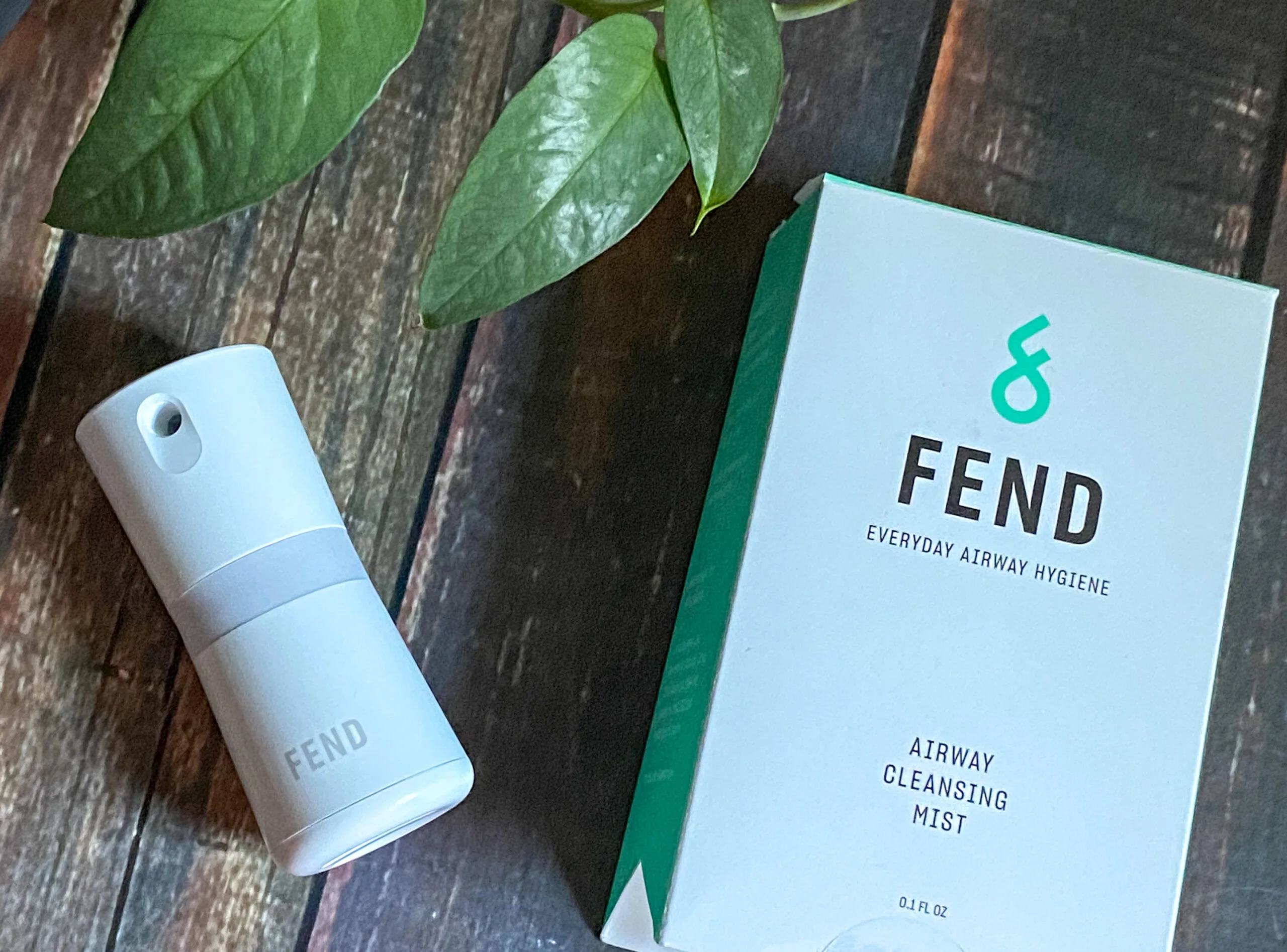 More Facts:
Using a unique blend of hydrating salts, FEND delivers hydration exactly where it needs to go—from your nose and sinuses, to the end of your windpipe.
Reduces up to 99% of respiratory droplets, strengthens your upper airways' natural ability to clean and filter the air you breathe, and keeps dirty air from traveling deep into your lungs or back out into the environment.
The drug-free solution starts cleansing and hydrating your upper airways immediately.
The cleansing and hydrating benefits last up to six hours.
Safe, natural, and drug free.
It is clinically and scientifically proven and doctor recommended.
Device and lanyard retails for $33.98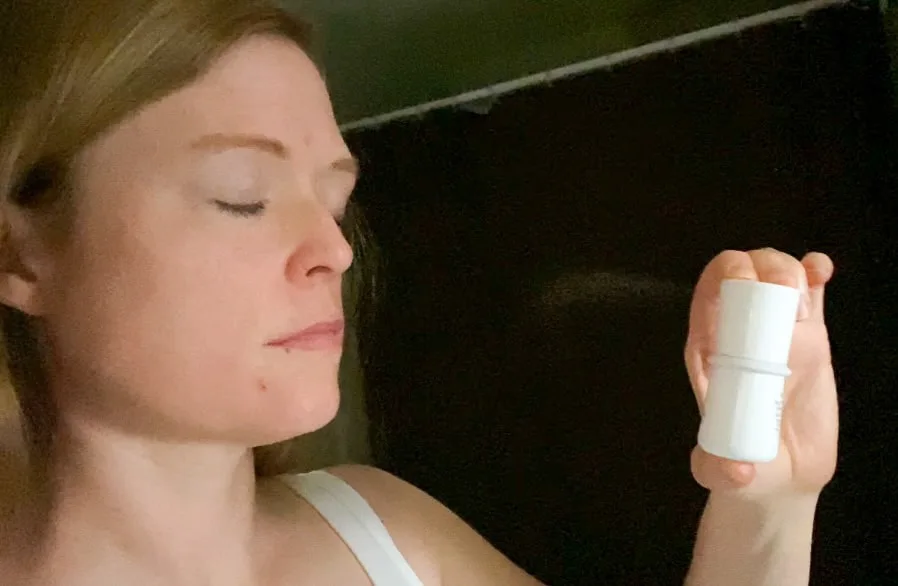 After using FEND for a few weeks, I feel like because it strengthens your body's natural ability to help keep the upper respiratory airways and lungs cleaner and healthier, my allergies have been helped with FEND. I know for me, it will help especially during the dry winter months!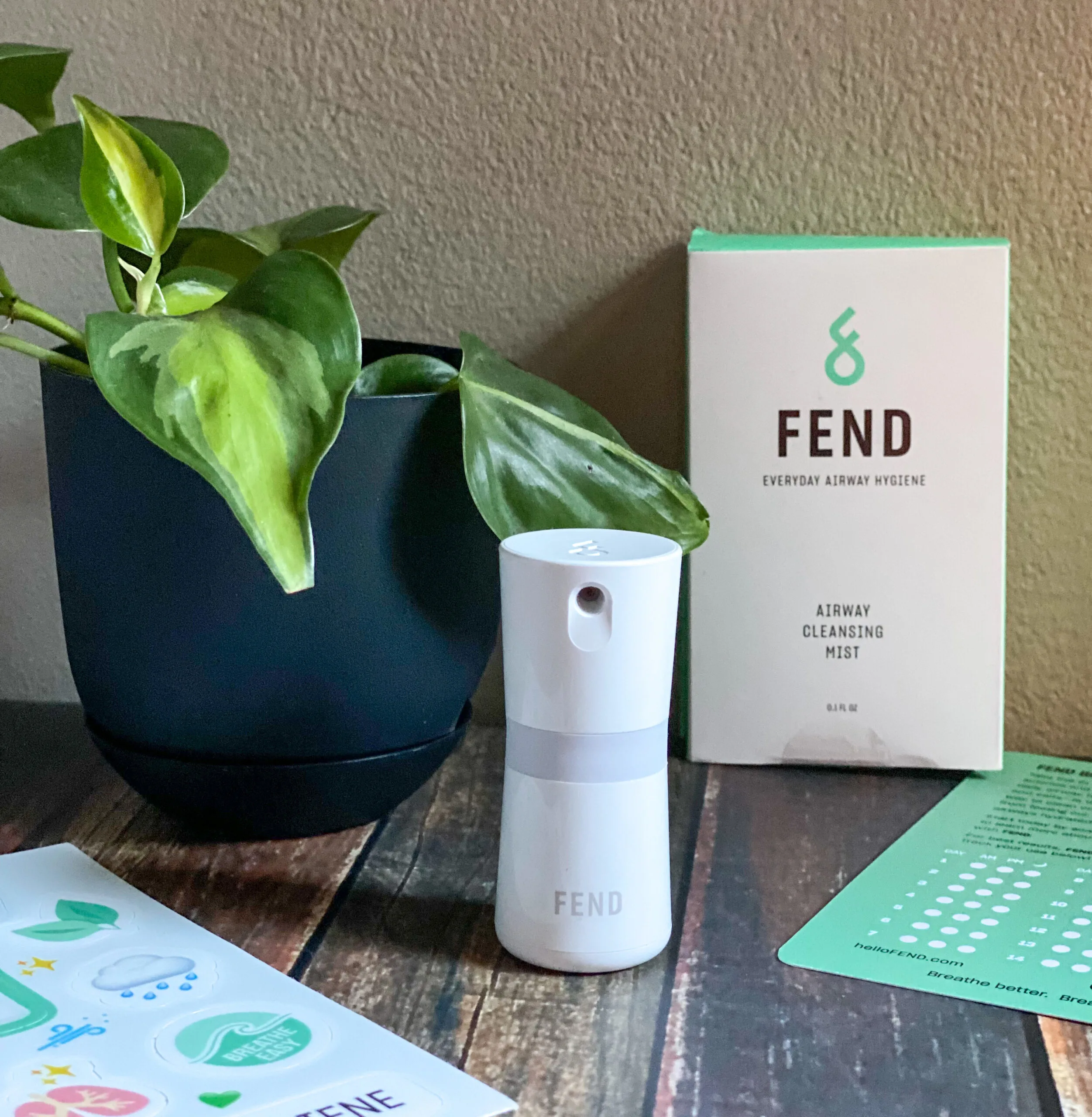 >>Help clean the air in your home with these easy to grow houseplants<<
Save!
Save 15% on all orders of FEND on hellofend.com with promo code MOM15. Offer is valid through 12/31/22 (To keep the savings going, subscribe now to always get 15% off and free shipping for as long as you're subscribed!)