This Air Fryer Salmon Bites recipe is simple, delicious, and nutritious!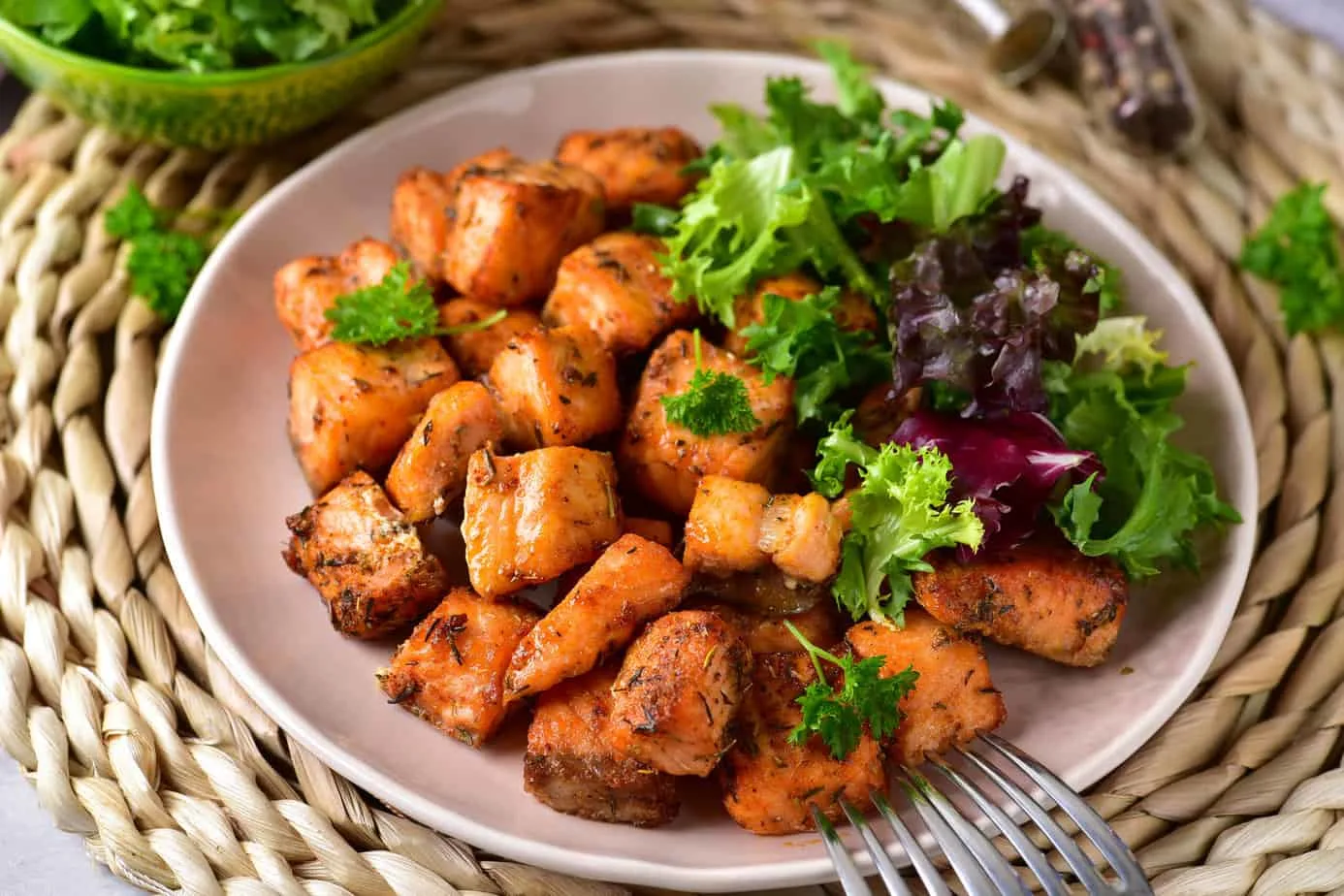 When those busy fall nights hit, I have a hard time with coming up with new menu items that are quick, delicious, and healthy. This recipe for Air Fryer Salmon Bites checks all the boxes! You can even dip them in your favorite dipping sauce. Serve alongside Instant Pot Garlic Knots, Whole30 Sweet Potato Casserole, and a nice green salad.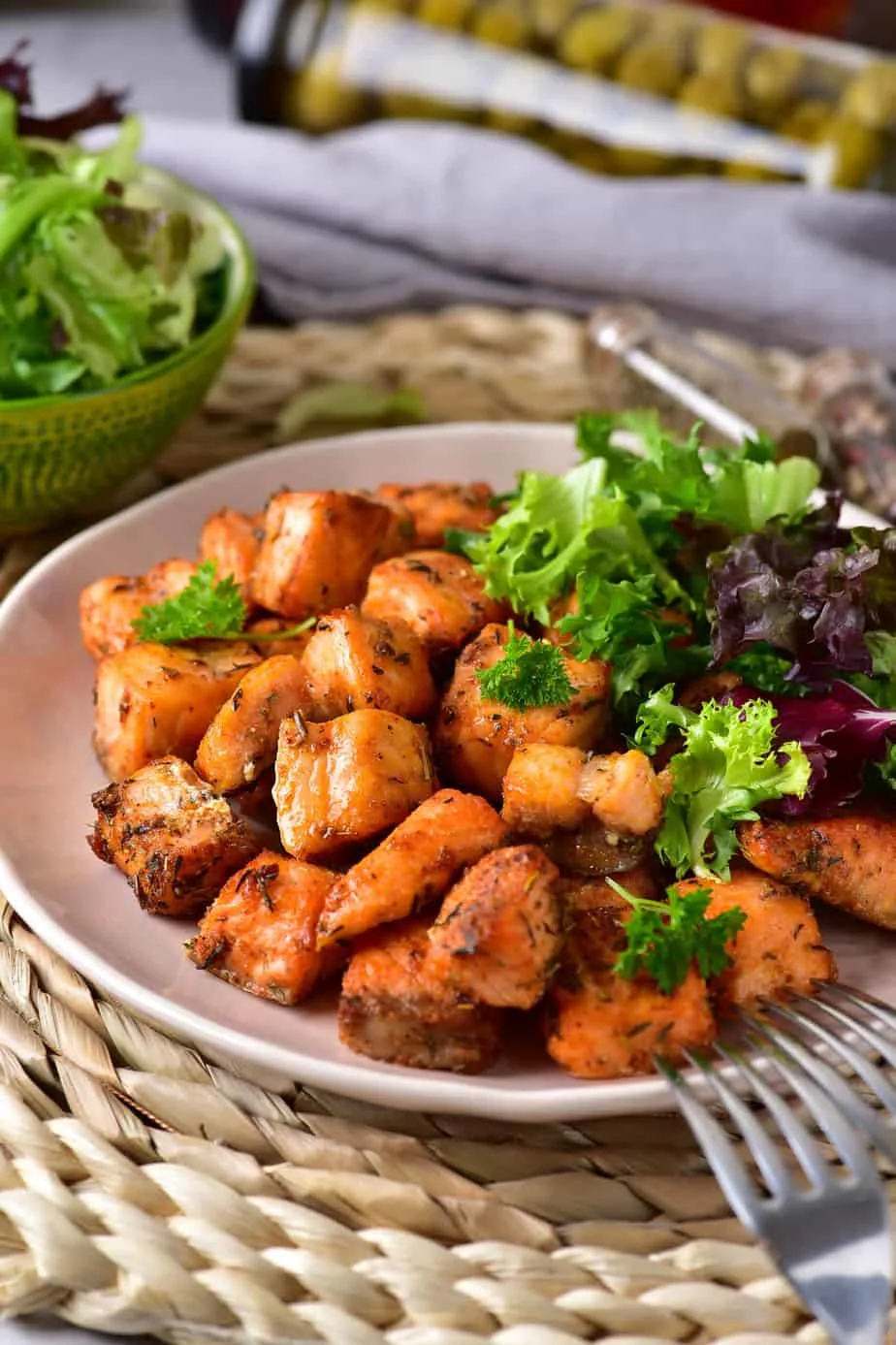 Our middle son used to love salmon so much, he would take it in his lunch box to school. Most kids would turn up their noses at that, but if your kid loves salmon, this is a great idea! Keep salmon warm in an insulated thermos and it will be delicious at lunch time. And this recipe is so quick, you could even make it the day of!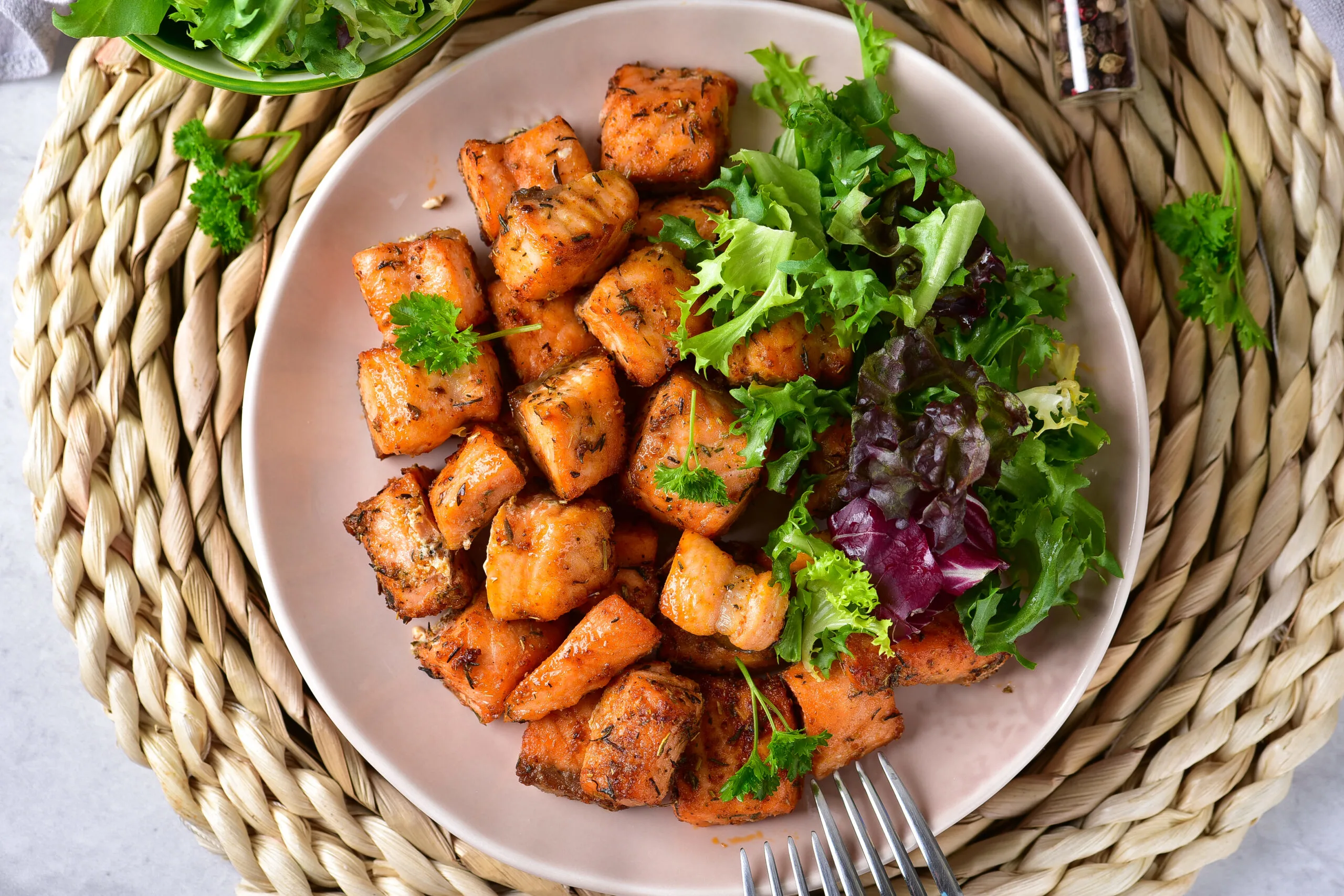 Salmon is great because you can make salmon tacos with this recipe on a busy weekday night or make it a fancy date night meal! Salmon is so good and so versatile!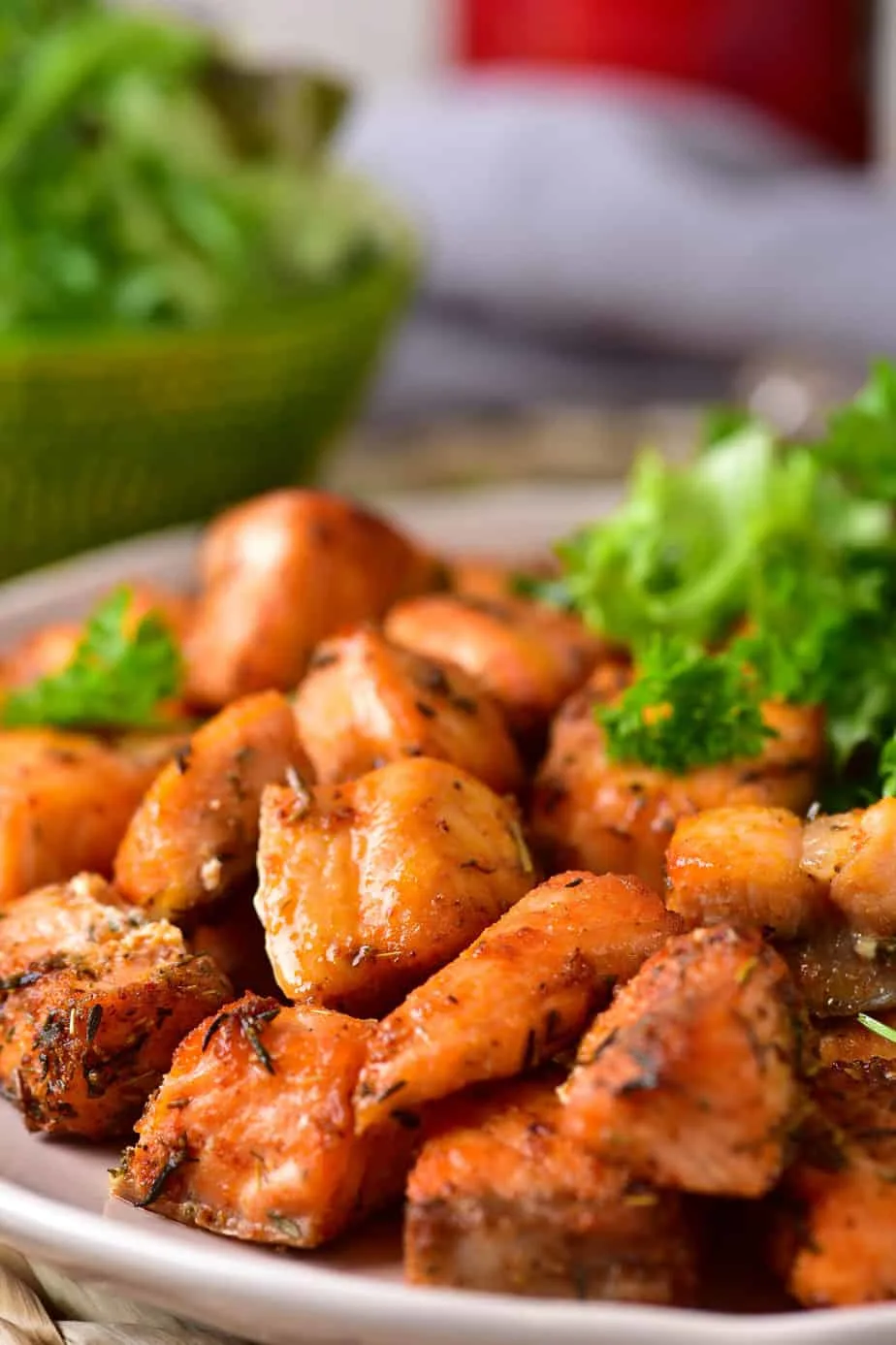 To make this recipe, start with fresh salmon and dry it off with paper towels. Then toss it with my suggested spices in the recipe below or use your favorite spices.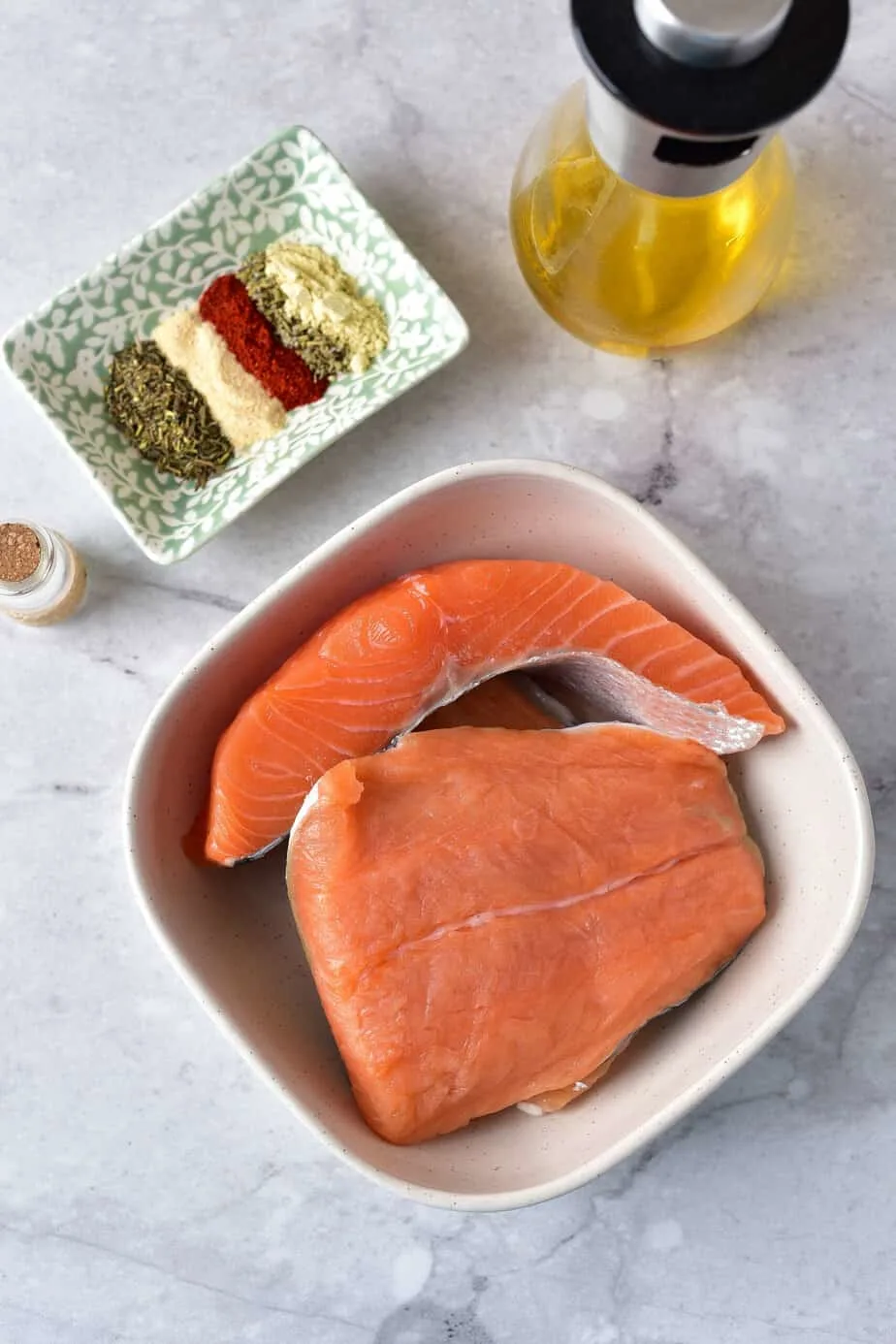 Salmon bites cook nicely in less than 10 minutes in your air fryer.
Create this delicious meal for your family!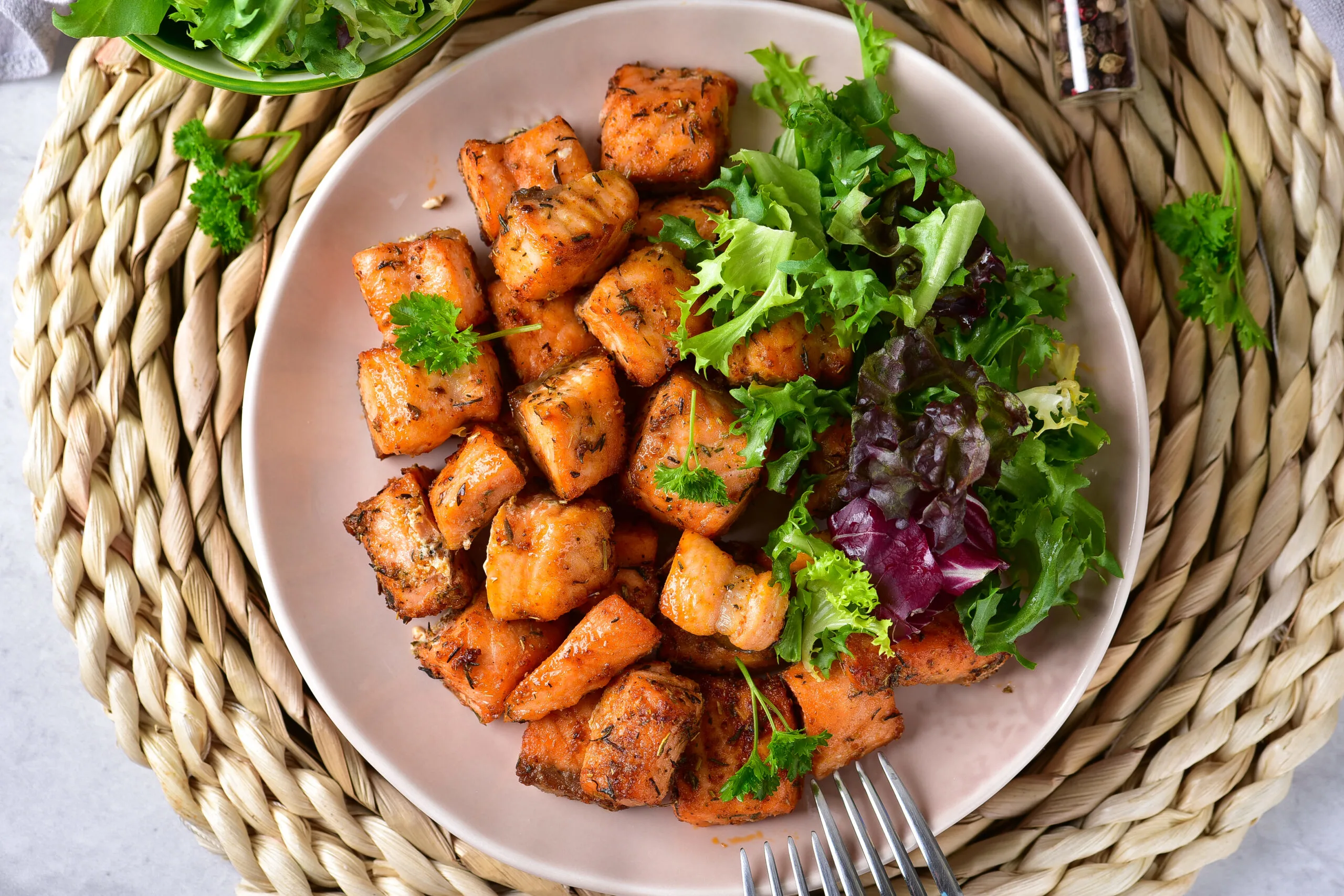 What will you serve with your Air Fryer Salmon Bites?