Mornings are sometimes rough around here. They usually involve me walking into the kitchen, still half asleep, searching for something for my rumbling belly. I like breakfasts that can be whipped up quickly and also…eaten quickly. That's why I love this morning orange mango drink. It's simple to make and has lots of vitamins, too! And the citrusy flavor is sure to wake you up like a cup of coffee would! (Okay, maybe not, but maybe!)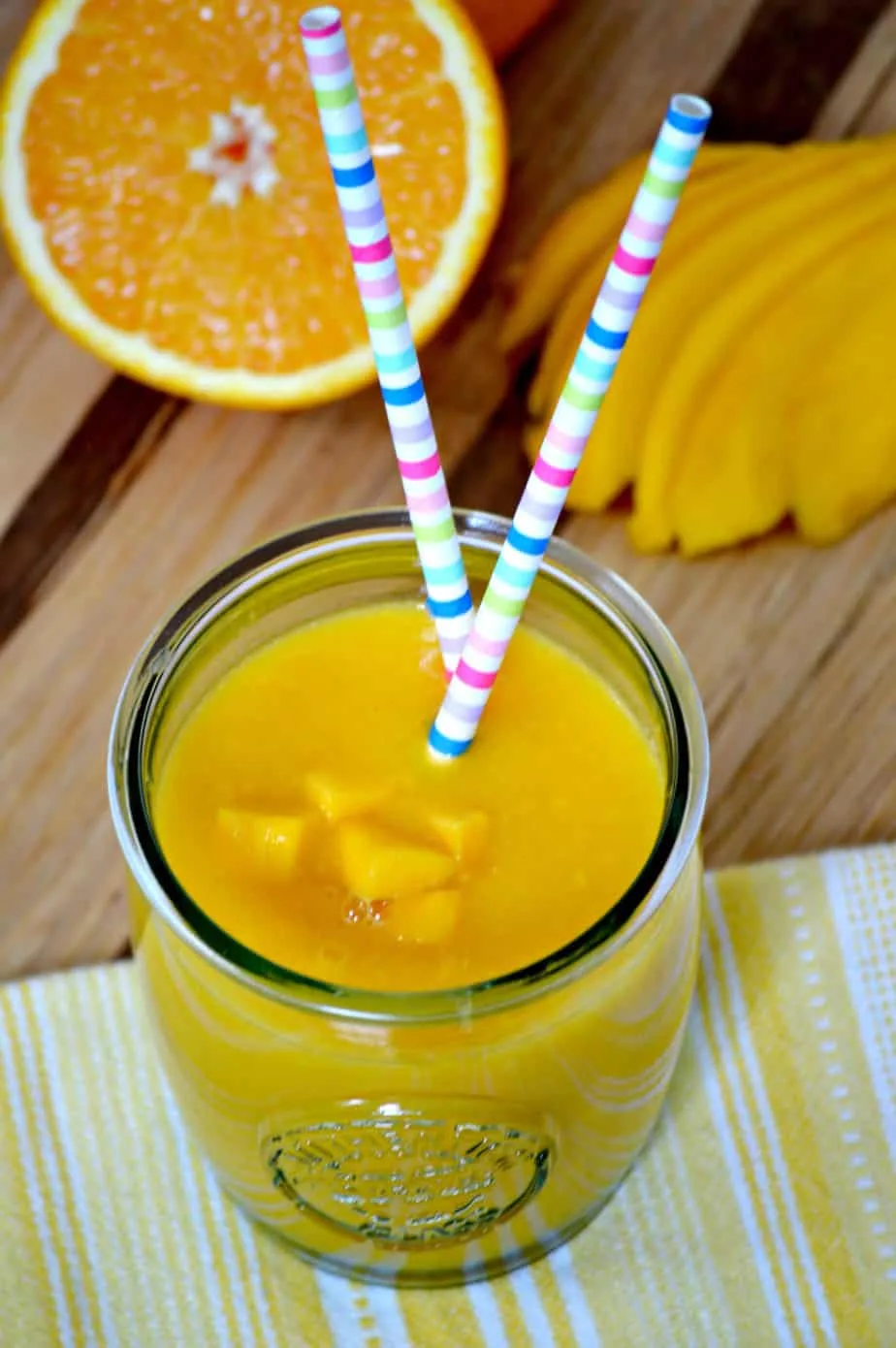 This orange mango drink is also great for little ones, too. It's very kid friendly and if your child likes citrus fruits, then they will love this drink. Enjoy!
Here's another delicious drink recipe for mango lovers: Mango Lassi.
Also try these yummy breakfast recipes: Easy Coconut Almond Granola, Microwave Cinnamon Apples, and Banana Mini Muffins.