One of my favorite things to do is to go grocery shopping for the week. I know that sounds crazy, but I really do enjoy it. (It's even more fun without kids, but, I probably spend less when they tag along….ha!) It is fun to see the fresh fruits and vegetables that my favorite store has. We live about 20 minutes away from "my" grocery store, so I do like to stock up for the next week or two, to avoid too many trips to the store. That means I need to have a game plan and also know how to reduce food waste by eating everything that I buy.
We have been much better about properly storing our food and eating it all up before it goes bad. Sometimes life happens and we are invited out to eat when I had planned to make dinner, or we get sick, or we decide to go to Grandma's for the night. I feel better about the food purchases that I make because I do know how to properly store them and how long they will be good in the fridge. This goes for leftovers, too. They usually have a short shelf life, but proper storage is key.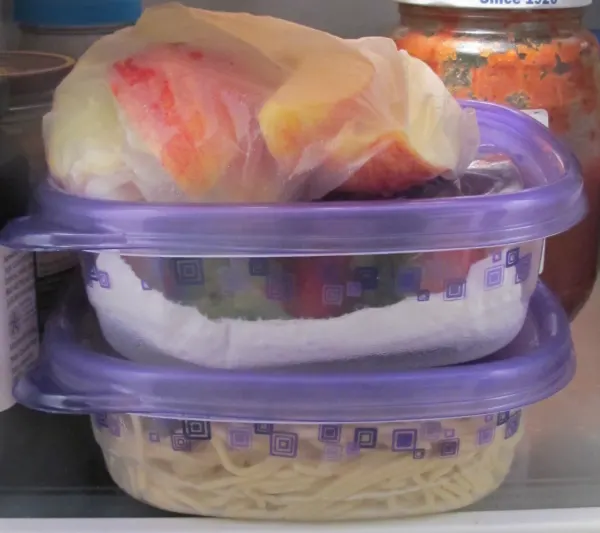 Here is a random food fact for you. Did you know that Americans throw out an average of 400 lbs of food a year? That is roughly $1,500 in food…thrown away because it wasn't eaten quickly enough or stored properly before it went bad. That's a lot of pounds of food that are hauled off to the dump and a lot of money just thrown away. It kinda makes me sick to think about it.
We go through a lot of strawberries around here. I have started to buy many cartons of them because the boys love them! Here's the best way to store them:
I think apples is seriously what we waste the most of. The boys ADORE apples, but cannot usually eat a whole one by themselves. An apple sounds so delicious but mid way through, they realize they are full and want to save it for later. You don't know how many times I've come upon an apple that looks like this: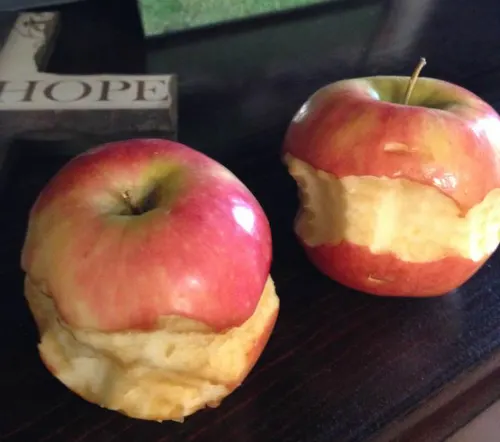 Well, now I know that I should probably take the time to cut up a bunch and let the boys eat what they can so we can waste fewer apples.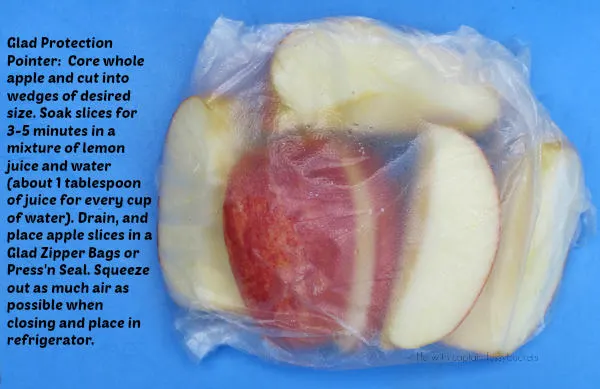 I have created these two handy printables for you to download, print, and keep on your fridge to anticipate just how long your foods will stay fresh and delicious. (Just click on the image and download the PDF.)
Are you ready for a challenge? Do you want to reduce food waste and stop throwing away spoiled food? Check out Glad products and stop letting so much food go to waste.
I've admitted that we throw away way too many apples….what is your most thrown away food?