No Bake Mini Strawberry Lemonade Cheesecakes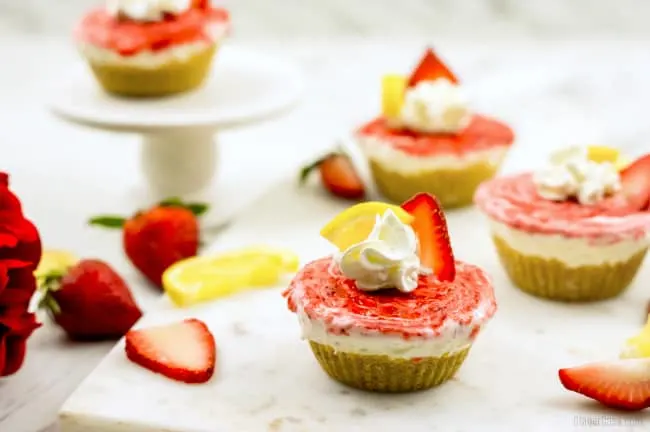 Friends! Spring is here and even though we are all sneezing from the pollen in the air, we all are SO excited that Winter is over, the evenings are longer, and gardens are growing. I get such a rush of joy when the sun shines daily and the cold breeze is gone. Easter, thunderstorms, soccer, and the end of year activities at school make me so happy. Do you know what else makes me happy? Cheesecake. No bake cheesecake is even better because hello, no bake! The men in my family are all gaga over strawberries and lemonade, so these adorable Mini No Bake Strawberry Lemonade Cheesecakes are perfection!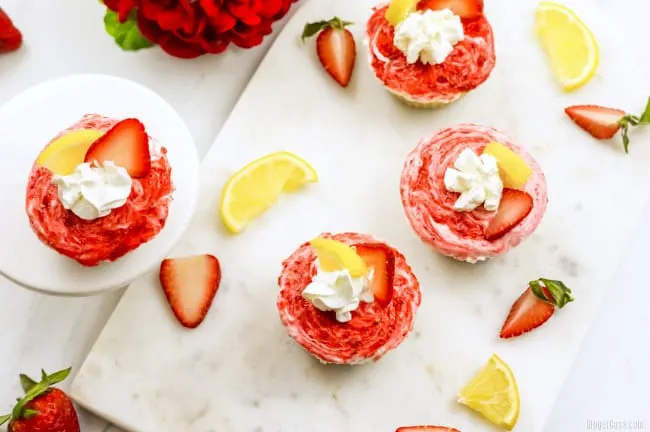 The crust is easy to prepare, just use graham crackers, sugar, and butter, and press firmly into muffin tin liners.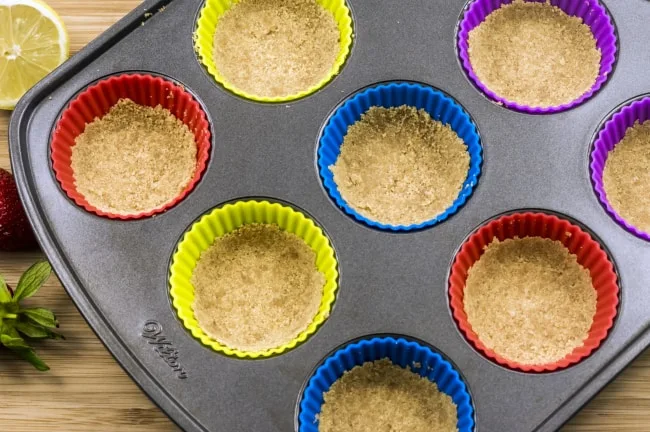 Next, fill the liners with the super delicious cheesecake filling.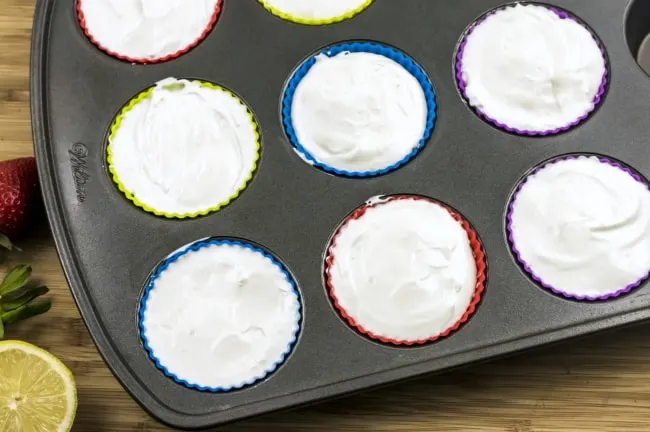 Add in the strawberry puree and swirl it to make it beautiful!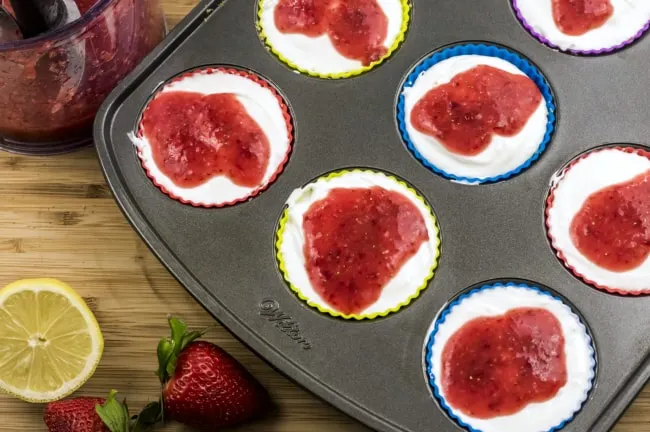 Are those just gorgeous and bursting with color?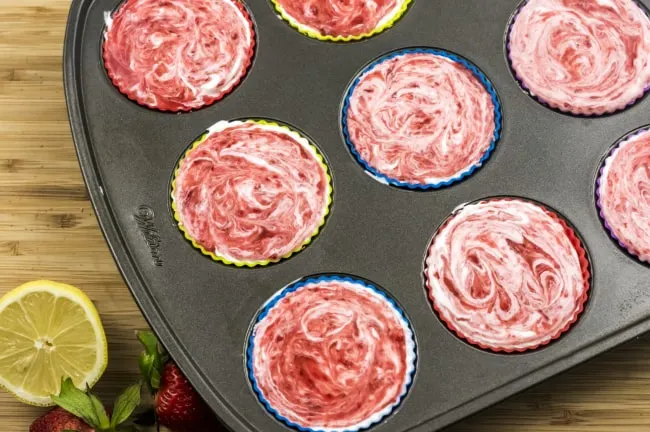 After the mini cheesecakes have set for at least four hours, garnish with fresh strawberries and lemon slices and whipped cream!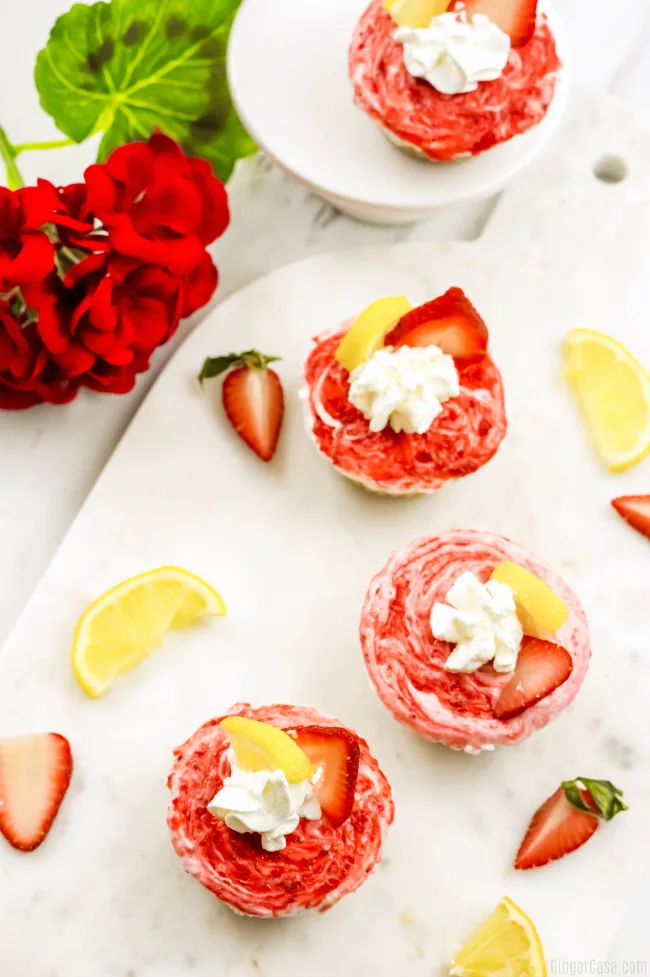 Where will you serve this adorable mini cheesecakes?
SaveSave
SaveSave
SaveSave
SaveSave
SaveSave
SaveSave
SaveSave
SaveSave
SaveSave