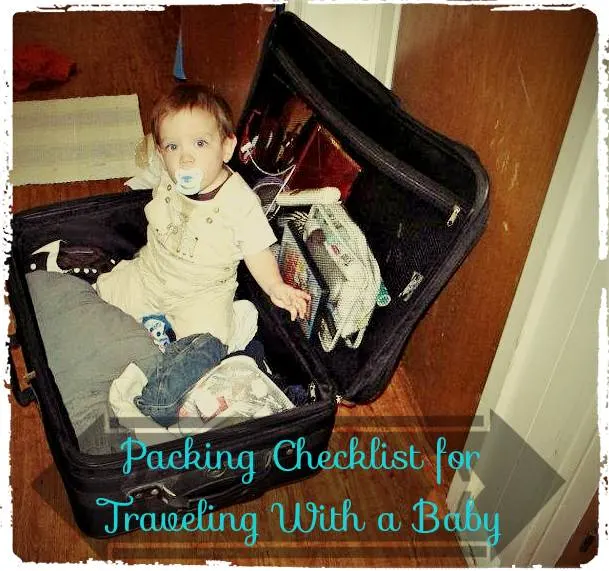 Packing for yourself is hard enough, but add in a baby, and that's when things get tricky. I am always forgetting something when I'm packing for the boys. I forgot my own toothbrush and some things for Baby Brother a few weeks ago when I went on a trip. I have compiled a helpful packing checklist for the next time you travel with a baby so you will not forget the important things that will make your trip easier and help everyone to sleep better!
Lotion

Baby soap

Clothes – at least two outfits per day

Pajamas

Socks and shoes

Bibs

Sound machine to help baby (and you!) sleep well in the hotel room

Blankets

Crib sheets for the hotel crib

Toys

Diaper changing pad

Foam bumpers for co-sleeping

– (always be prepared or Baby to not like his new surroundings. I suggest having a plan B (and C!) for sleeping arrangements.)

Comfort items like loveys, dolls, or stuffed animals

Food, formula, bottles, breast pump, spoons, bowls, etc

Pacifiers

Travel baby seat for feeding or just sitting in the room

Two diaper bags

Nighlight

Stroller

Medicines, diaper rash cream, thermometer, etc – just in case

Hat and sunglasses (and a natural sunscreen if baby is over 6 months old)

Tissues, plastic bags, and disinfectant wipes

Diapers

Wipes
If you are planning one last hurrah this summer, remember to stock up for your trip!
Do you have anything to add to this checklist that is essential for traveling with a baby?