This post was sponsored by the Texas Peanut Board. All opinions are mine. Enjoy this peanut butter pudding pie!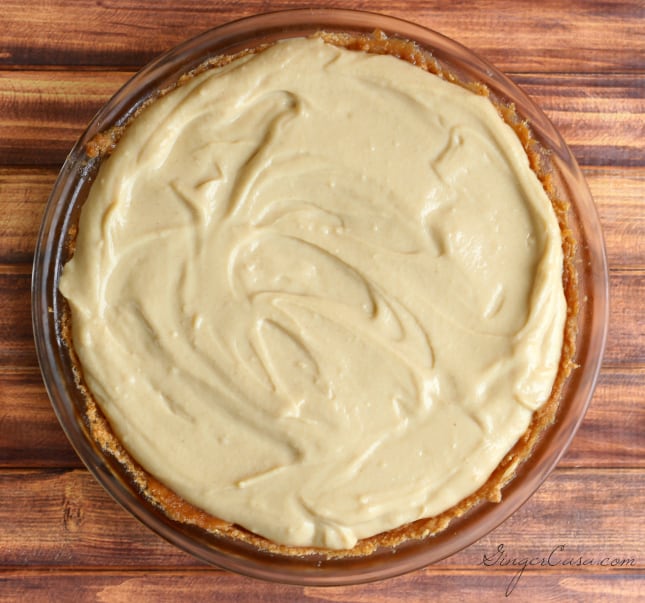 If you read about my trip to Lubbock, Texas for the Peanut Tour, you will know that I am obsessed with peanuts and peanut butter right now! If you have followed this blog for long, you will also know that I love making homemade pudding (chocolate, pumpkin, and hot chocolate pudding..check them out!)
I wanted to make a homemade peanut butter pudding pie and it turned out SO delicious! I toyed with the idea of adding chocolate, which chocolate + peanut butter? You cannot go wrong. BUT I wanted to just make this a peanut lovers pie and it totally is. It's SO good!
There are peanuts in the crust, peanut butter in the filling, and it can be topped with meringue or whipped cream, or really, you can eat it without topping and it will be so amazing still!
I should add a disclaimer that while I rock at homemade pudding, I am lacking skills in making crust and meringue but you know what? It doesn't have to look perfect to taste perfect. Keep that in mind and don't let it get you down!
Peanut Butter Pudding Pie
Ingredients
-for crust
2 cups of crushed vanilla wafers
1/2 cup shelled peanuts
1/2 cup sugar
1/8 cup water
-for peanut butter pudding filling:
1 1/4 cup of sugar (unless your peanut butter contains sugar, then use 1 cup of sugar)
3 TBSP corn starch
6 cups milk
1 cup peanut butter
6 egg yolks (save whites for meringue)
1 tsp vanilla
-for meringue (optional):
4 egg whites
1/2 tsp cream of tartar
1/2 fine sugar
Directions:
Prepare the crust by combining crushed vanilla wafers, peanuts, and sugar in the blender.
Blend together until combined well and peanuts are crushed.
If mixture is crumby at all, add water, a TBSP at a time.
Press mixture into a 9″ pie plate and chill until set.
Prepare the peanut butter pudding by combining sugar, corn starch, and peanut butter in a sauce pan.
Turn heat on to medium and gradually stir in milk, whisking constantly.
Cook and whisk until mixture thickens and boils.
Boil and stir one minute.
Pour about a cup of hot mixture into the egg yolks and whisk together.
Slowly pour the hot/egg mixture back into the rest of the mixture and whisk together.
Boil and stir 1 minute and then remove from heat.
Stir in vanilla.
If you want to add meringue later, cool pudding in the refrigerator for 3-4 hours. If no meringue is desired, pour pudding directly into your crust and return to the fridge for 3-4 hours until set.
After pudding as set and chilled, let your egg whites come to room temperature (about 30 minutes).
Add pudding into the crust and smooth to level.
In a large mixing bowl, combine egg whites and cream of tartar.
Beat with an electric mixer on medium speed for about 1 minute until soft peaks form.
Gradually add in sugar, about 1 TBSP at a time, while beating on high speed for about 5 minutes or until stiff peaks form.
Immediately spread meringue on top of peanut butter pudding pie filling, going all the way to the edge of crust with the meringue.
Bake at 425 degrees for about 5 minutes, or until golden on top.
Let cool and enjoy! Refrigerate for up to a week.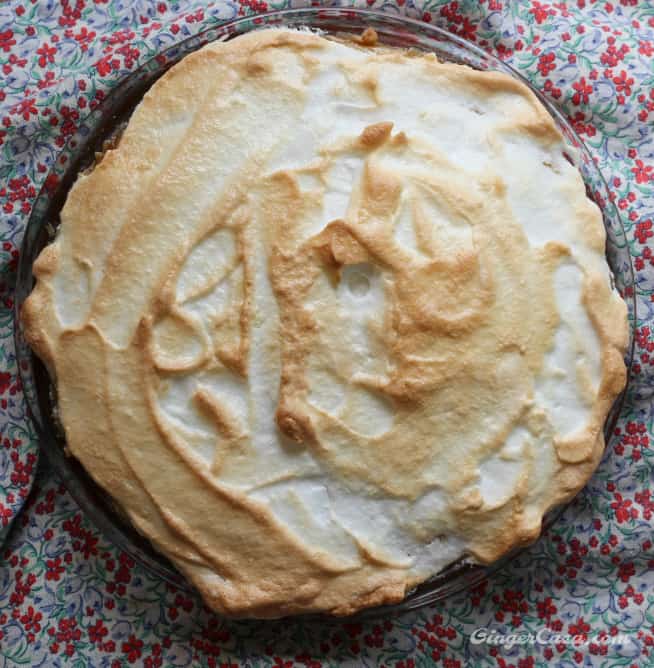 You can make these as mini pies, too, in adorable mason jars or recycled yogurt jars: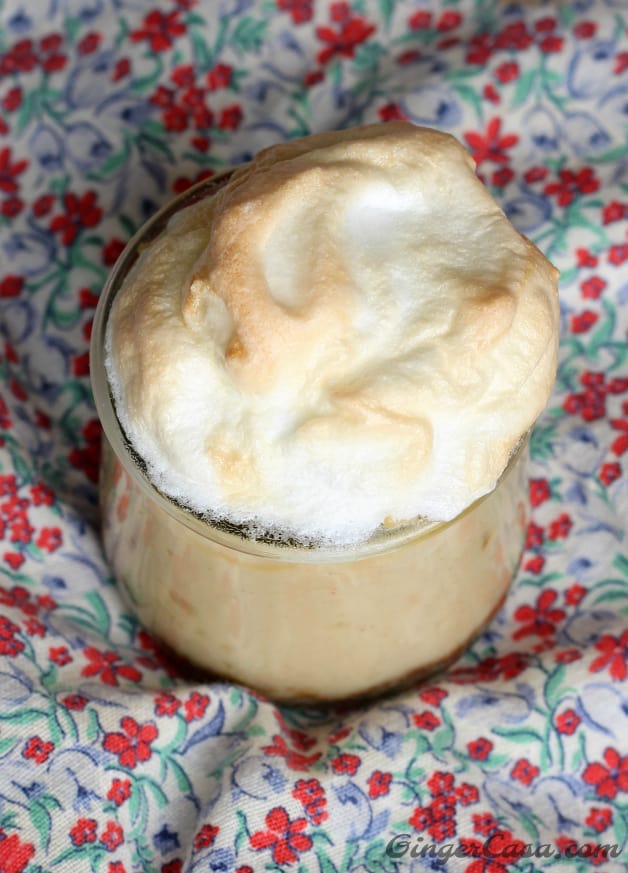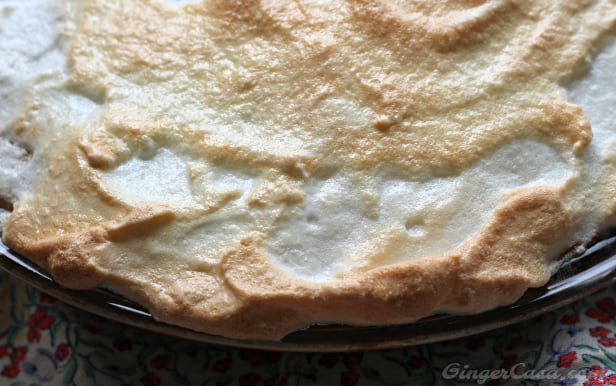 Have a slice of peanut butter pudding pie and enjoy!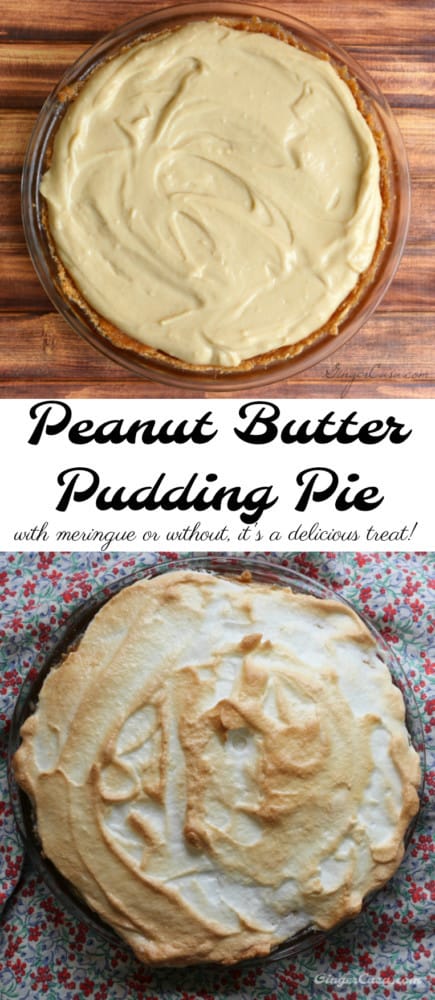 Don't miss these delicious recipes: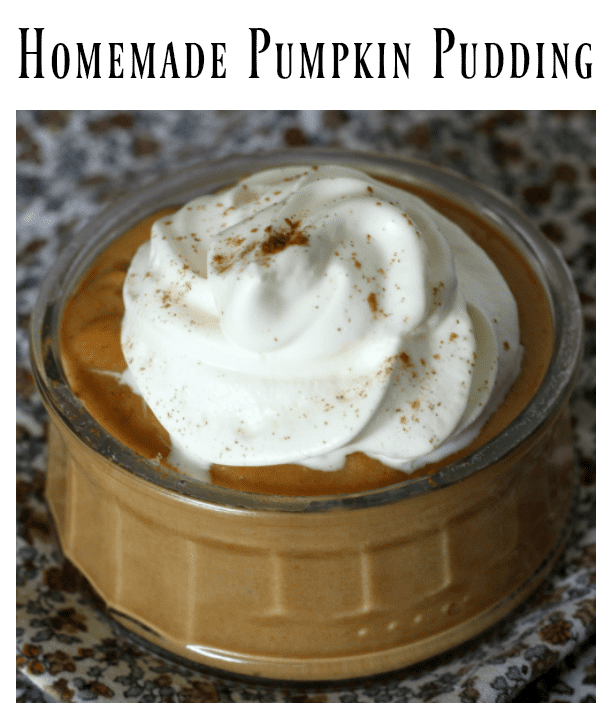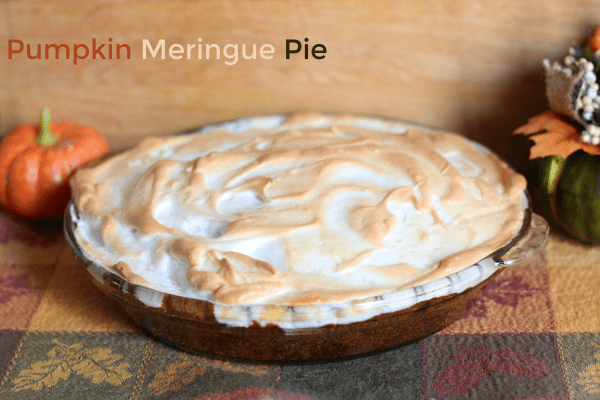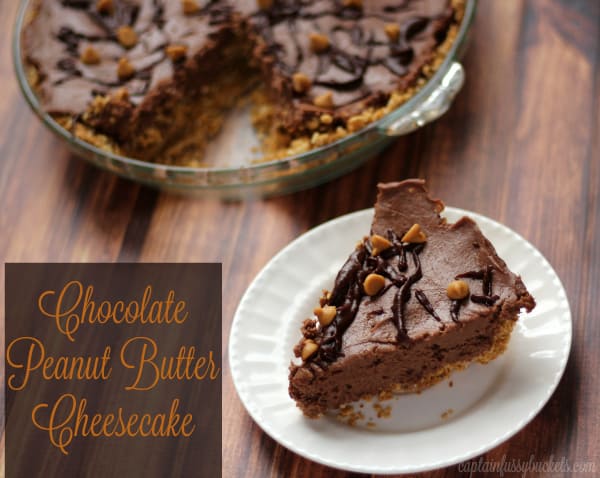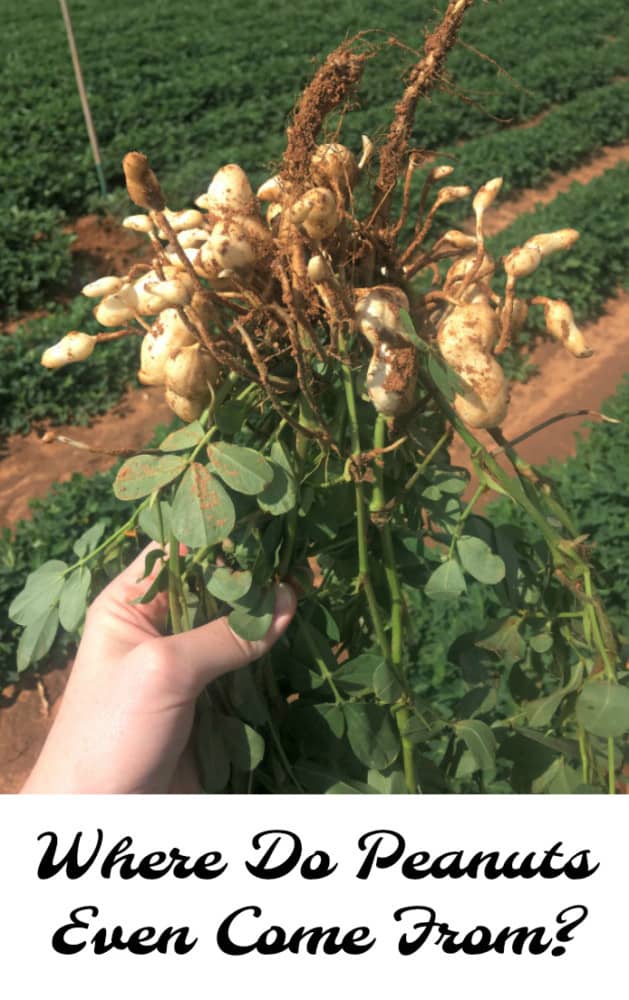 SaveSave
SaveSave
SaveSave
SaveSave
SaveSave