During the holidays, there are so many meals and different times to celebrate and bring joy. When I attend a holiday party, the desserts are always delicious, but the same every year. Apple pie, peppermint cookies, and possibly another dessert. Holiday parties are pretty predictable, am I right? I wanted to make a dessert that was DELICIOUS, but would make people say "hmmm…" because it's new and different. What's something that everyone loves? Bacon. So there you go! Peppermint Candied Bacon Cupcakes were created!
I have made this recipe a couple of times now and the reaction is always the same. A lot of "hmm…that's..interesting…" but after they take a bite, they realize how awesome these little gems are! The candied bacon and peppermint both offer a bit of a crunch on top of the smooth chocolate icing and soft cupcakes.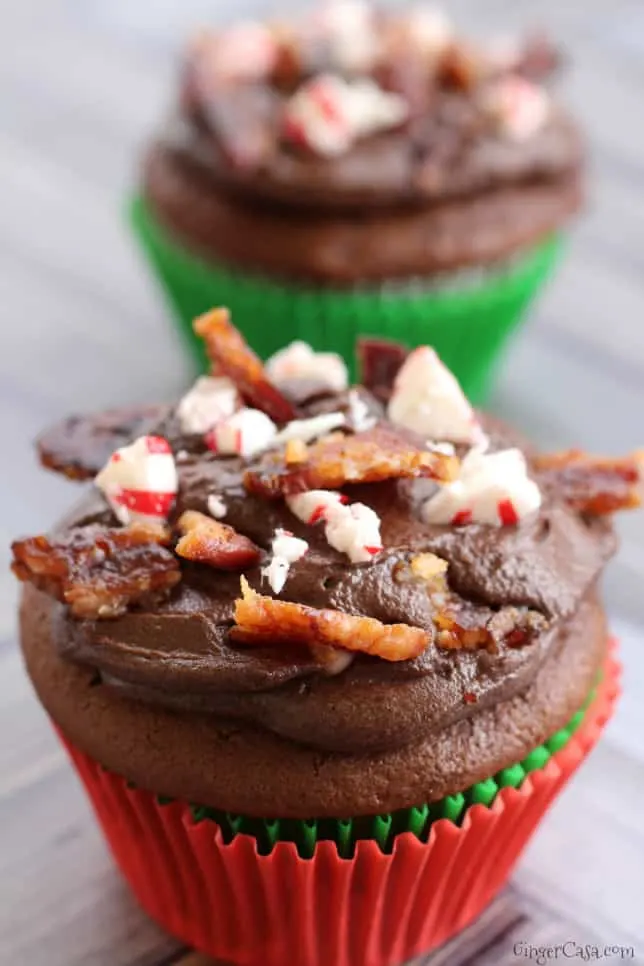 These delicious cupcakes are made with any chocolate cake recipe and chocolate icing, but the secret is in the toppings….crushed peppermints and candied bacon.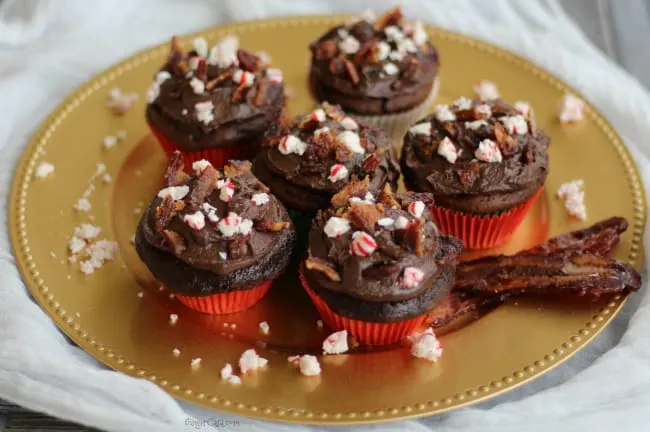 Presentation is key! Make sure to use a festive cupcake wrapper to make these peppermint bacon cupcakes pleasing to the eye and look appetizing! This is the part that is important so people actually try these delicious cupcakes!
Don't miss these delicious
peppermint mocha glazed donut holes
, which you can make for breakfast or dessert!
Make sure to let me know in the comments section below if you try this delicious recipe for Peppermint Candied Bacon Cupcakes!
SaveSave
SaveSave
SaveSave
SaveSave
SaveSave
SaveSave
SaveSave
SaveSave
SaveSave
SaveSave
SaveSave