Steps we all can take to protect our communities from Zika is a sponsored post in partnership with The Motherhood on behalf of Texas Department of State Health Services.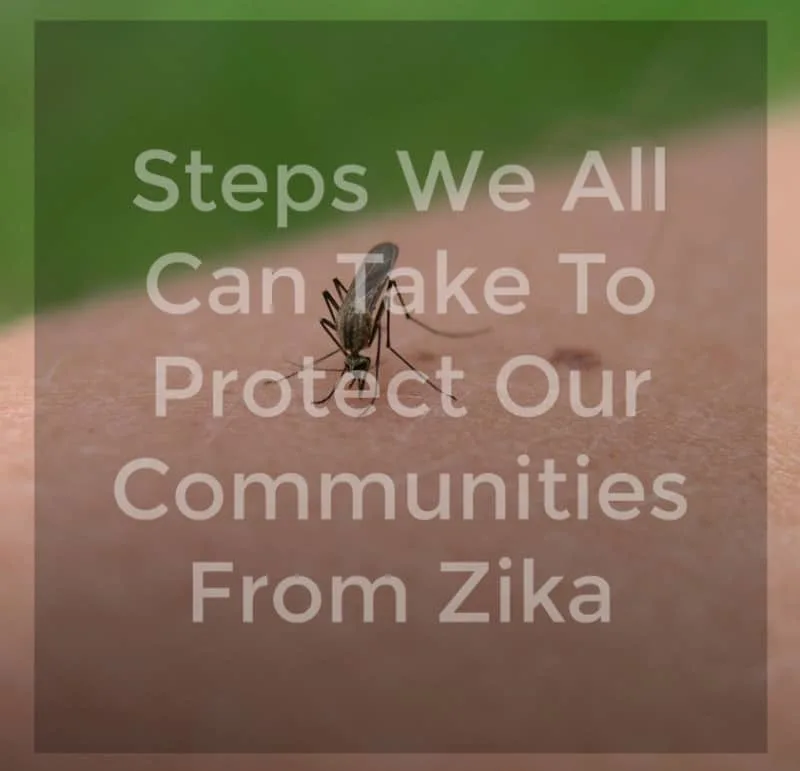 The climate in Texas is warmer year round and we have very few days where it goes below freezing. The climate is pretty awesome but it also means that mosquito season is a year-round concern. And if you have been watching the news at all, you will know that Zika is a concern that has been creeping up lately. With Spring Break coming up and the weather getting warmer, Texans will be spending more time outside and traveling to destinations where Zika may be prevalent.
We are planning to spend a huge chunk of time outdoors this Spring Break, so I think it's important to be prepared!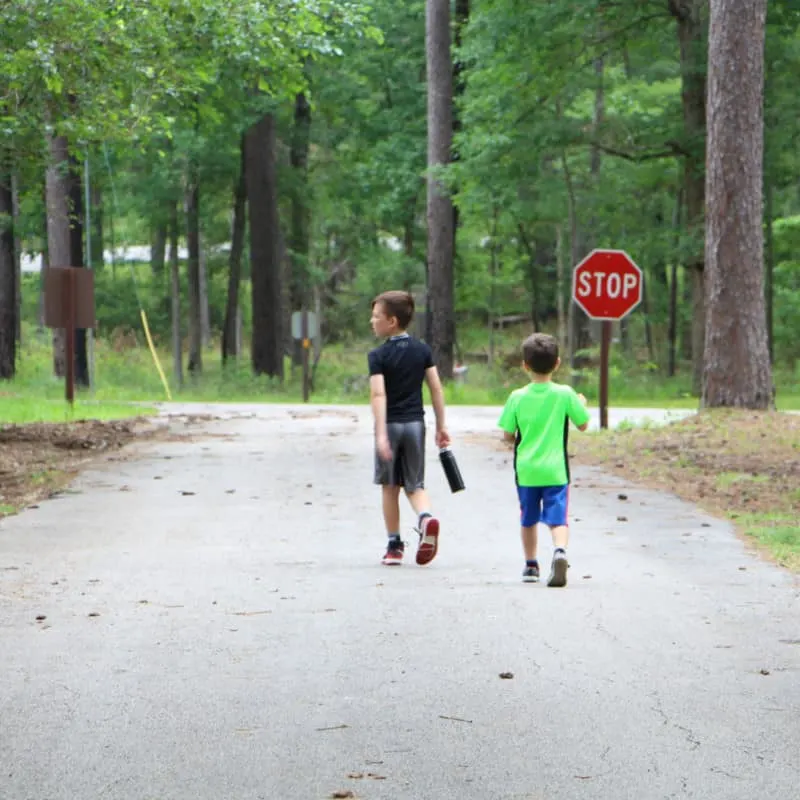 Can we really do anything to prevent Zika?
The short answer – yes, we can! We can all take simple steps to protect not only our own families, but our communities, as well. And this is something that we should be paying attention to and trying to prevent for the sake of our youngest Texans. Zika can be transmitted from mother to child during pregnancy. When this happens, severe birth defects such as microcephaly can occur, which has debilitating and life-long effects.
Hasn't the risk of Zika Virus been low this year?
While it is true that there were fewer cases of Zika Virus reported last year, we cannot think for a second that it's completely gone. We are in the middle of mosquito season in Texas and the risk is still there. According to the Texas Department of State Health Services (DSHS) and the Centers for Disease Control (CDC), the threat of Zika transmission remains high, especially along the border, the Gulf Coast and in urban areas where the mosquito that carries the virus is commonly found.
How is Zika transmitted?
Most people get Zika from an infected mosquito, but it can also be spread through blood transfusion and sexual transmission. Zika can also be passed from mom to baby during pregnancy, which can lead to severe birth defects.
Is there treatment?
No. Currently there is no treatment or vaccine for the Zika virus.
What are the symptoms?
The thing about the Zika virus is that if you have it, you likely won't even know. About 80% of people who have the Zika virus won't have any symptoms at all. If you are in the 20% that is affected by the Zika virus, the most common symptoms are fever, rash, joint pain and conjunctivitis. That's pretty scary to me because do you see how quickly that could become a problem, especially to pregnant mothers who have no clue that they even have Zika?

What is the best way to prevent the spread of Zika?
Even if you are done having kids, like we are, we still need to do our part to prevent the spread of Zika virus. If you can consider for a moment that what we do now can help the generations of the future, it really is a small task that could have a big impact.
Wear EPA-approved insect repellent.
Keep mosquitoes out of your home by using screens and closing doors.
Drain any standing water in and around your home – every 3 days.
Treat standing water that cannot be removed with larvicide, such as mosquito "dunks."
Create barriers between you and mosquitoes by wearing light-weight, long-sleeve shirts and pants.
Use mosquito nets to protect babies younger than two months.
Standing water is where mosquitos breed. Did you know that mosquitoes can breed in as little as a tablespoon of water? You can also add an extra layer of protection by planting lots of these plants in your yard, but that should NOT be the only protection you rely on.
additional tips and resources on Zika prevention
Tips For Vacationing
If you will be traveling to a country where Zika virus is rampant, plan ahead to protect yourself and your family.
Pack long sleeves and pants. If the weather is hot, pack light-weight clothing.
Pack EPA-approved insect repellent to prevent mosquito bites.
Be cautious to close windows and doors and use screens at hotels.
Use a mosquito net around your bed for extra precaution.
When preparing for an upcoming trip, be sure to visit TexasZika.org/travelers.htm for more information and resources to help protect you and your family from Zika.
After returning from your trip, continue using insect repellent for at least 21 days to prevent spreading the virus to your family and community because if you were infected, you likely wouldn't know it. This is a good, cautious protection for everyone around you. If a mosquito bites you at home and you have been infected, that mosquito may transmit Zika to others through a mosquito bite. It only takes one!
Protecting Pregnant Women And Unborn Children
As you probably have seen on the news, severe birth defects can occur when a pregnant woman contracts Zika and spreads it to her unborn child. This alone should be reason enough to protect our communities from Zika virus.
The scariest birth defect that can result from Zika is microcephaly. Children born with microcephaly have brains that may never develop properly, which could cause debilitating and life-long effects for children.
What can pregnant women do to avoid Zika?
Pregnant women, and those trying to become pregnant should take simple steps to protect themselves and their unborn babies from Zika. Wearing long sleeves, pants, and EPA-approved insect repellant to prevent mosquito bites is key.
Iff a pregnant woman or family member is traveling, don't travel to areas where the Zika virus is active. You can find links to travel information at TexasZika.org. If you have traveled to an area with risk of Zika, ask your doctor if testing might be necessary. Use condoms or abstain from sex during pregnancy if your partner lives in or has traveled to an area with ongoing Zika transmission. For additional resources and recommendations for those who are pregnant or trying to become pregnant, visit org/pregnantwomen.htm.
Zika may not be on your radar, but it can become a problem rapidly. Let's do what we can do make sure it isn't widespread.
SaveSave
SaveSave