If you are craving a DELICIOUS combo of sweet flavors, you NEED to make this EASY Reese's Cheesecake Dessert in a Jar!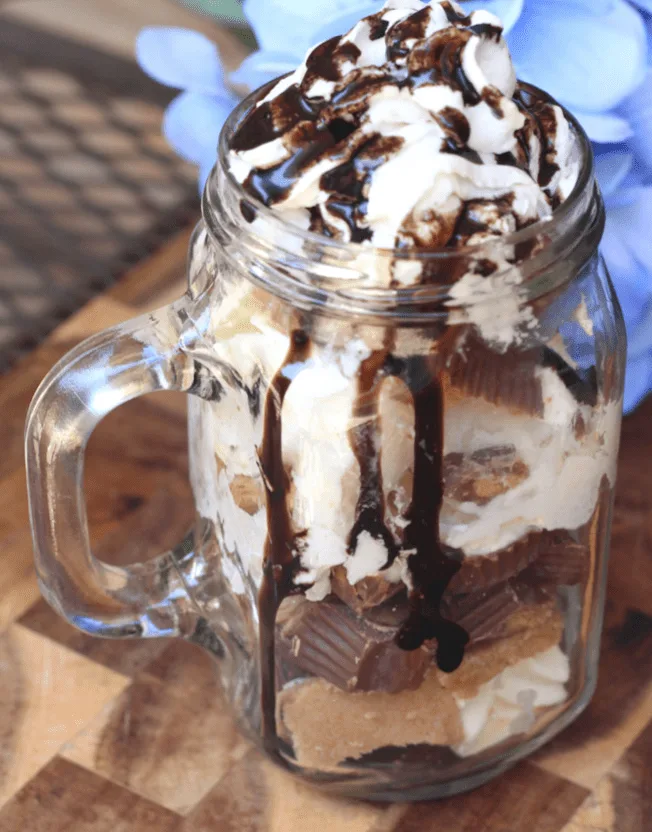 Do you ever get a craving for something so utterly delicious but you don't want to cook or let something chill or any of that mess? There is a local fast food restaurant that sells these delicious desserts in a jar and I was eyeing the Reese's cheesecake dessert for far too long and they took it off the menu. SO, what else was I to do than to recreate it?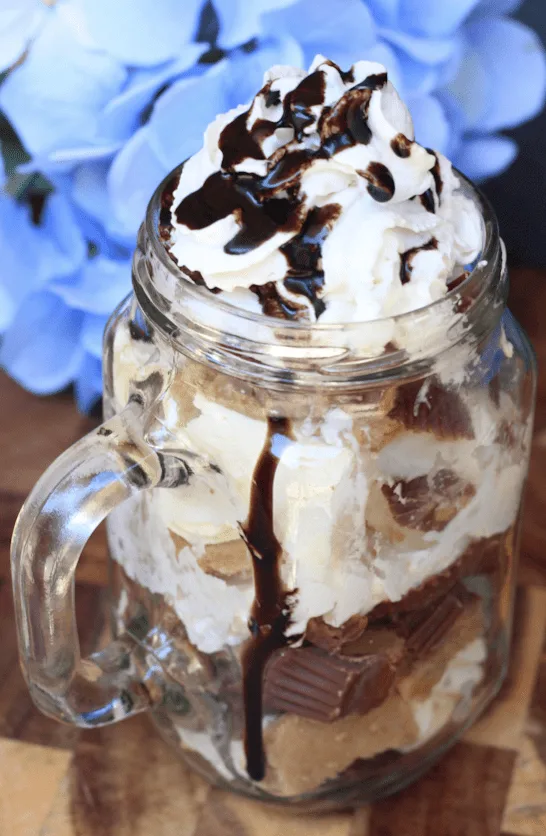 Head to your local grocery store, grab any frozen plain cheesecake, a king sized Reese's (two or three if you're serving others), and a can of whipped cream. Chocolate sauce is also optional, but you probably already have some of that in your fridge, right?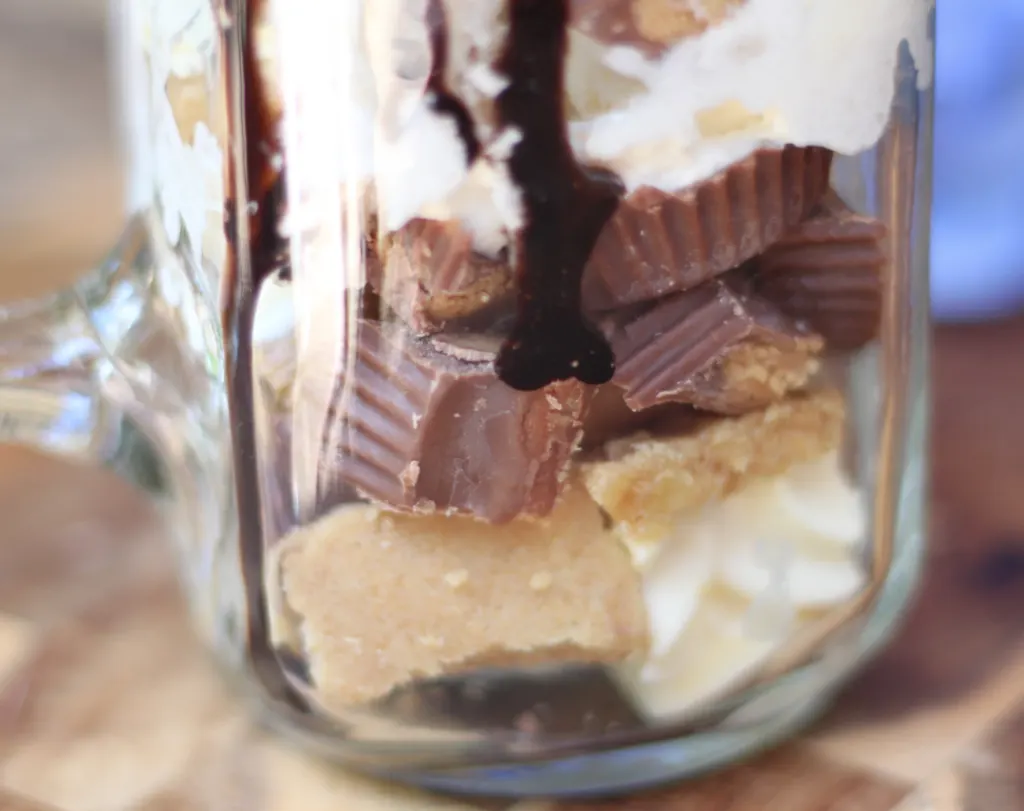 Sure, you can swap out the Reese's for Snickers or M&Ms or use a key lime cheesecake and add in fresh strawberries, but there honestly is nothing better (in my opinion) than this delicious combo! Chocolate, peanut butter, and cheesecake…..sooo incredibly delicious!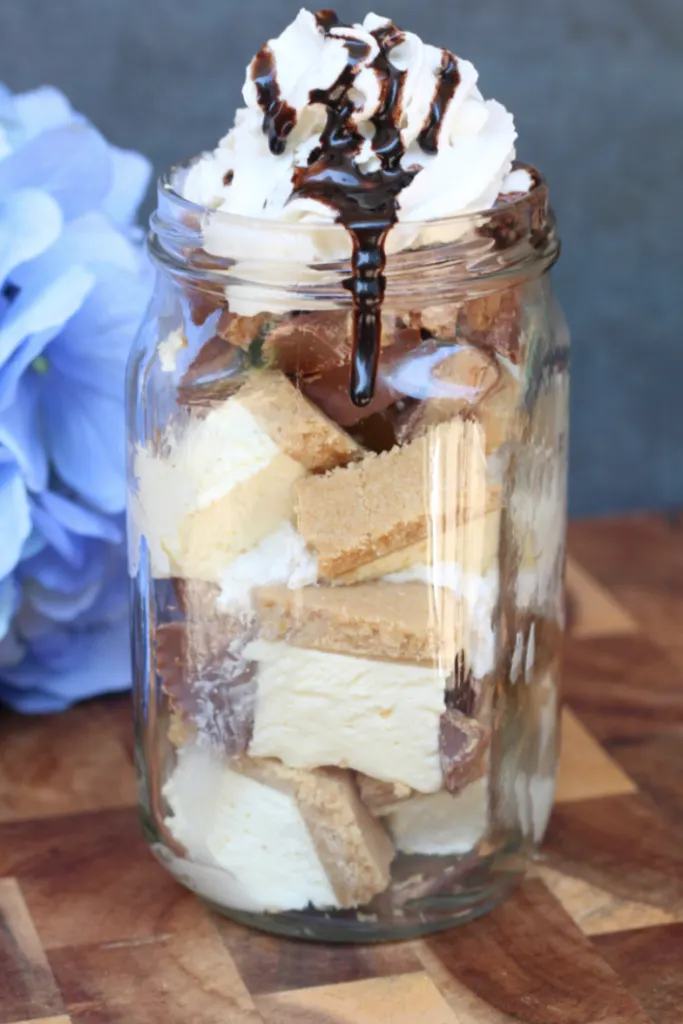 Easy Reese's Cheesecake Dessert in a Jar