Where are my peanut butter lovers? Reese's mini peanut butter cups steal the show in these delicious cupcakes, providing a delicious surprise in the middle of chocolate on chocolate cupcakes, drizzled with a peanut butter sauce! YUM! Introducing Reese's Peanut Butter Cup Chocolate Cupcakes!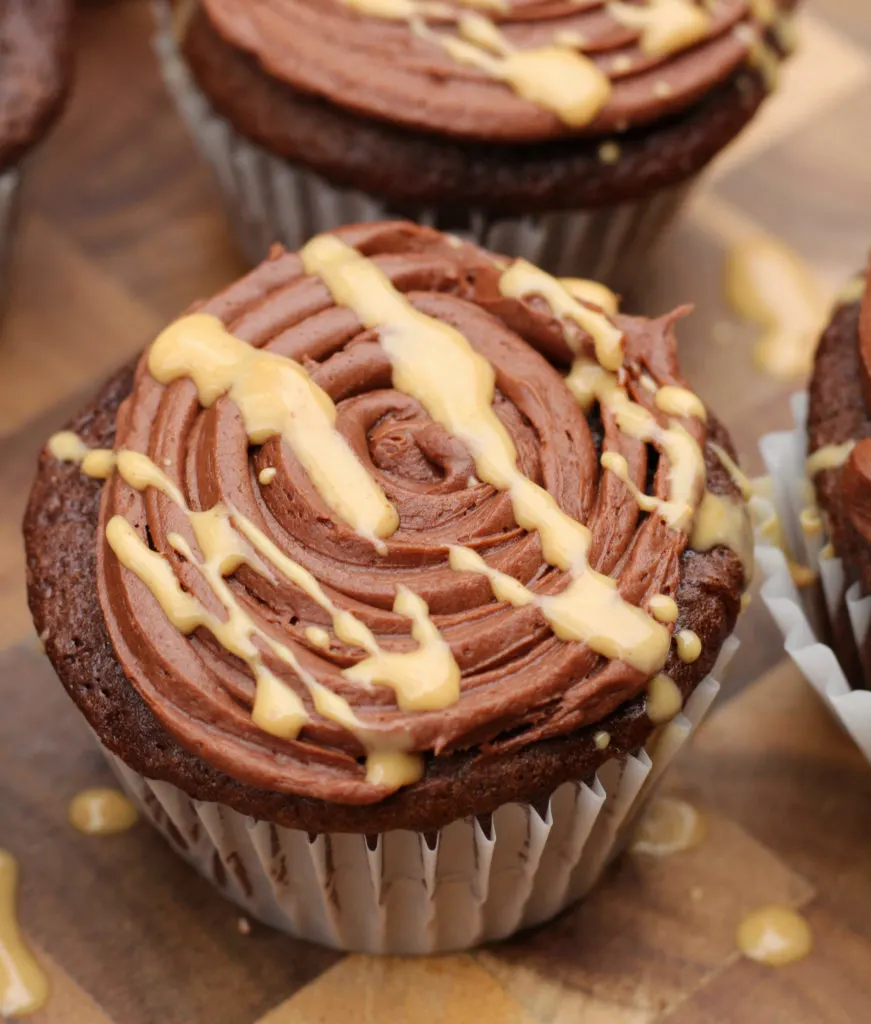 Mini Reese's peanut butter cup cupcakes are a show stealer! And, instead of placing the Reese's mini cup in the batter before cooking, I like to place the cups mid-baking, so they don't fall to the bottom of the cup! The mini cup is in the perfect spot, right between a layer of cupcake and a layer of yummy chocolate icing!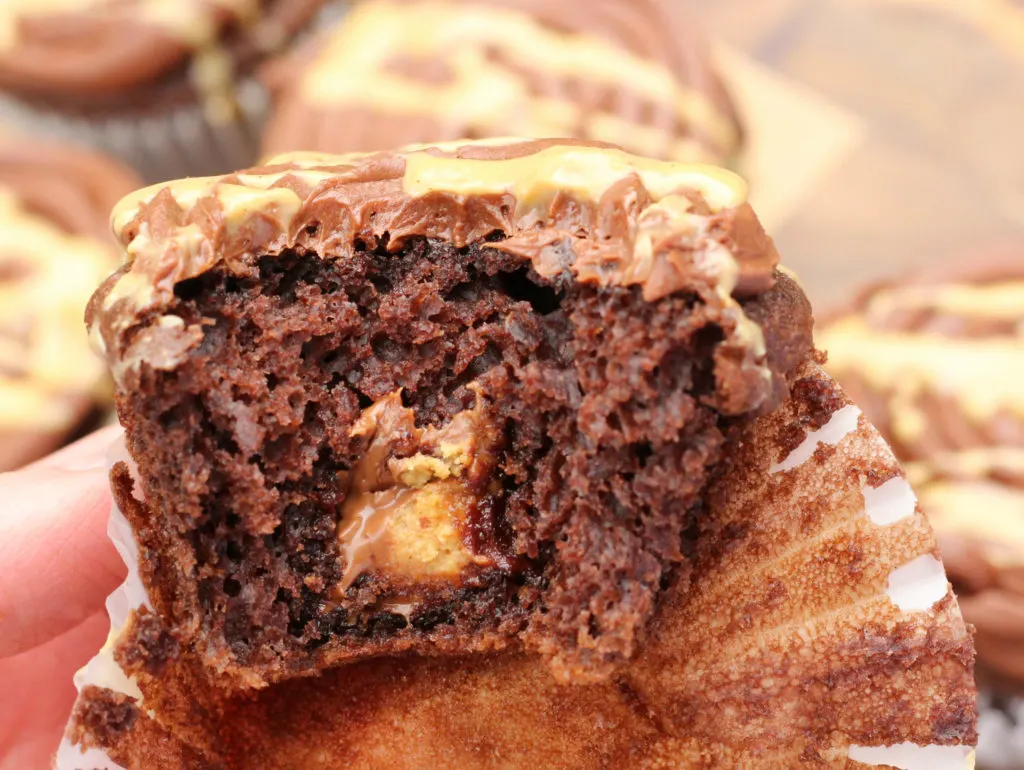 THE ULTIMATE REESE'S PEANUT BUTTER CUP CHOCOLATE CUPCAKE!
Some people love the peanut butter flavor of Reese's more than chocolate, but that's totally not me! I love my chocolate with peanut butter, not my peanut butter with chocolate! Chocolate on top of chocolate, with a Reese's mini in the middle as a surprise, and a light drizzle of peanut butter sauce! SO YUM!
This delicious peanut butter filled cupcake recipe is delicious!