15 Minute Noodles with Spicy Peanut Sauce is a delicious family recipe that the family will love!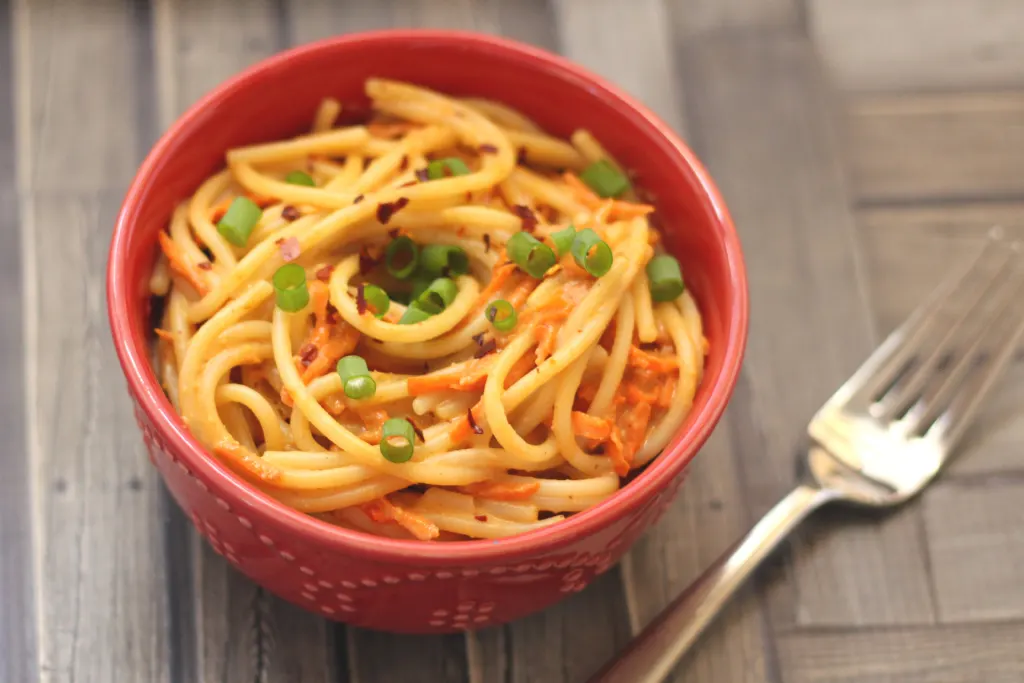 Pasta is always an easy, frugal meal for families. This recipe for 15 minute noodles with spicy peanut sauce is good with any noodles you may have in the pantry. You can also add sliced chicken or pork to add meat to the meal. I love recipes like this that are versatile and can be easily adapted for a meal that everyone will love.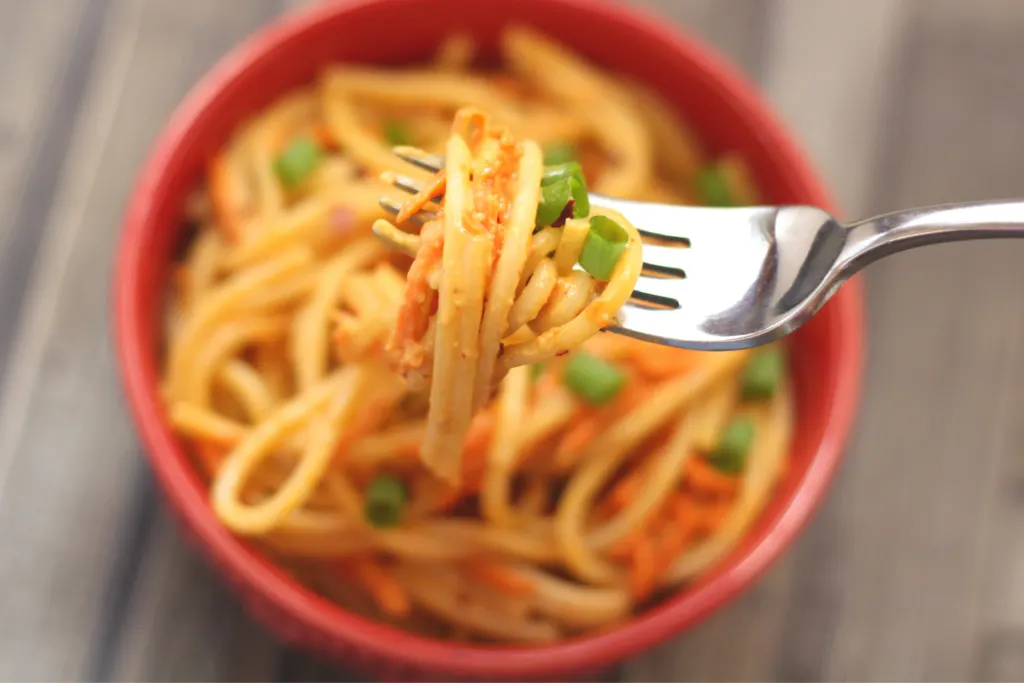 You may think that peanut butter and soy sauce or coconut aminos don't belong together, but I'm here to tell you that THEY DO! The flavor combo is delicious and each bite is so good. I prefer the recipe with coconut aminos because I don't tolerate soy well, and I do think that coconut aminos has a delicious flavor. But, whatever you have in the pantry is perfectly acceptable!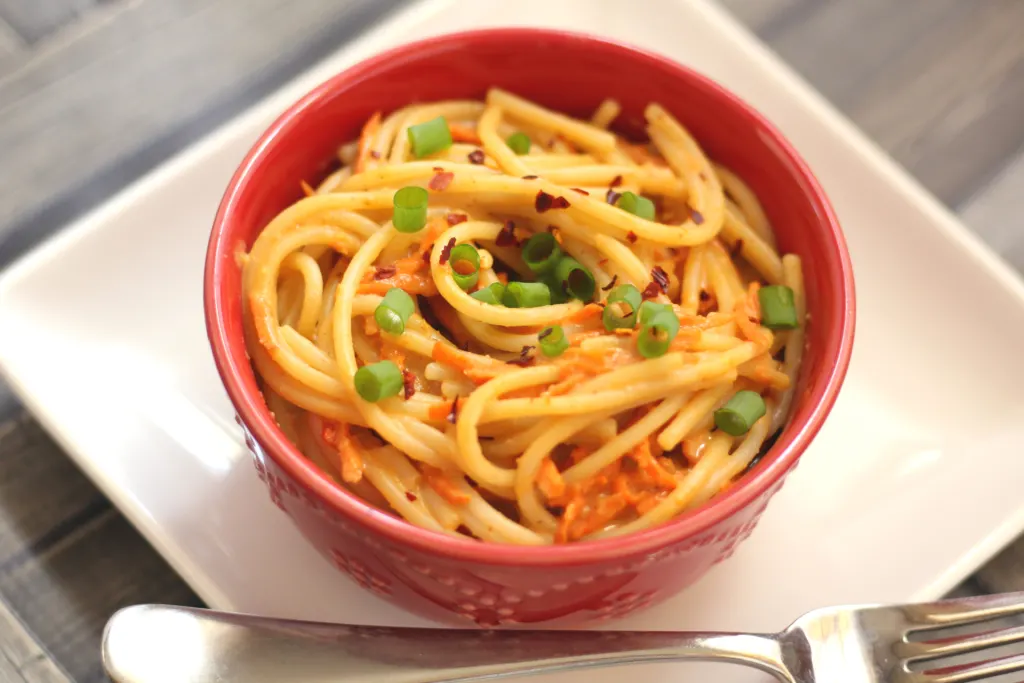 What other food items could you add to or pair with this 15 minute noodles with spicy peanut sauce recipe?