Loaded Peanut Butter Chex Party Mix – Delicious, Easy No Bake Recipe was brought to you by General Mills. All opinions are mine.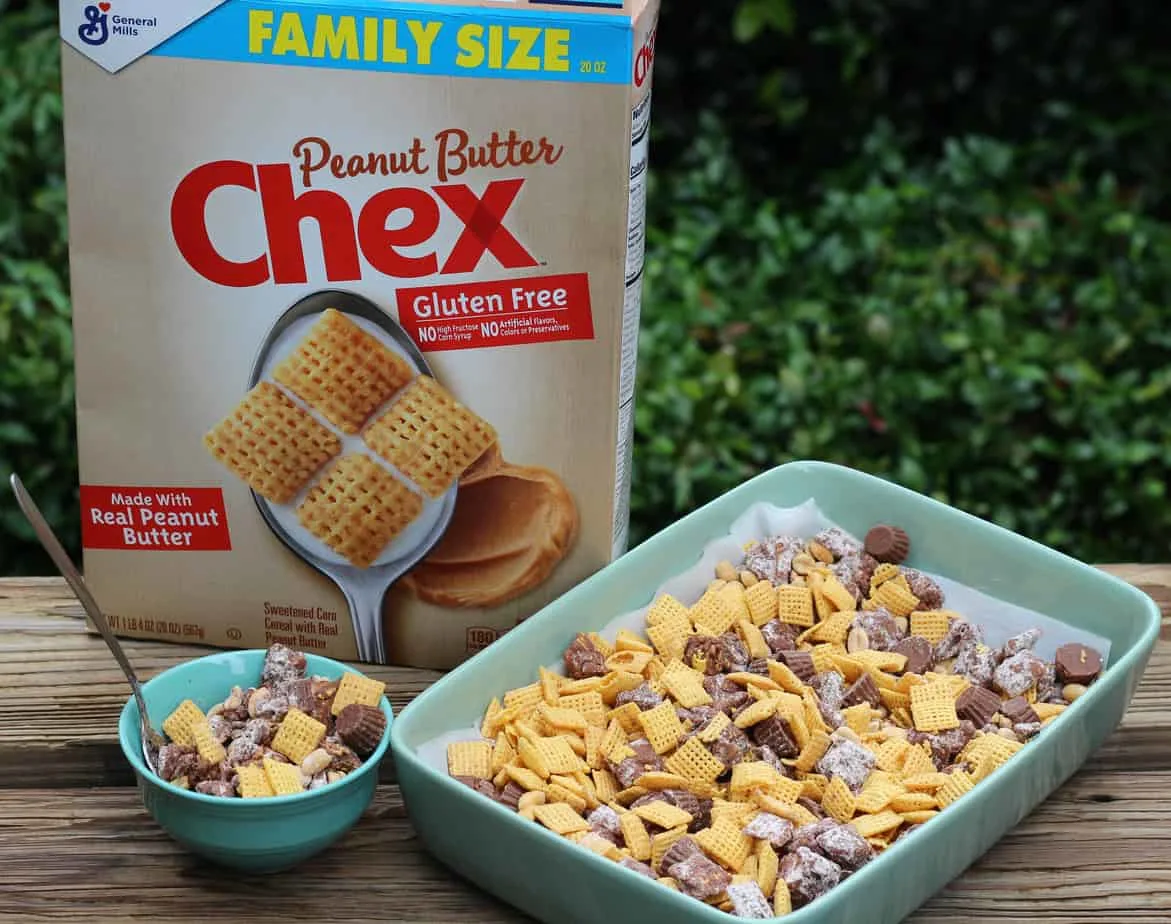 We are right in the middle of summer and we could not be more thrilled about it! Lazy summer days, sunshine, playing outside and LOTS of snacks for the kids while they are out of school is what summer is all about!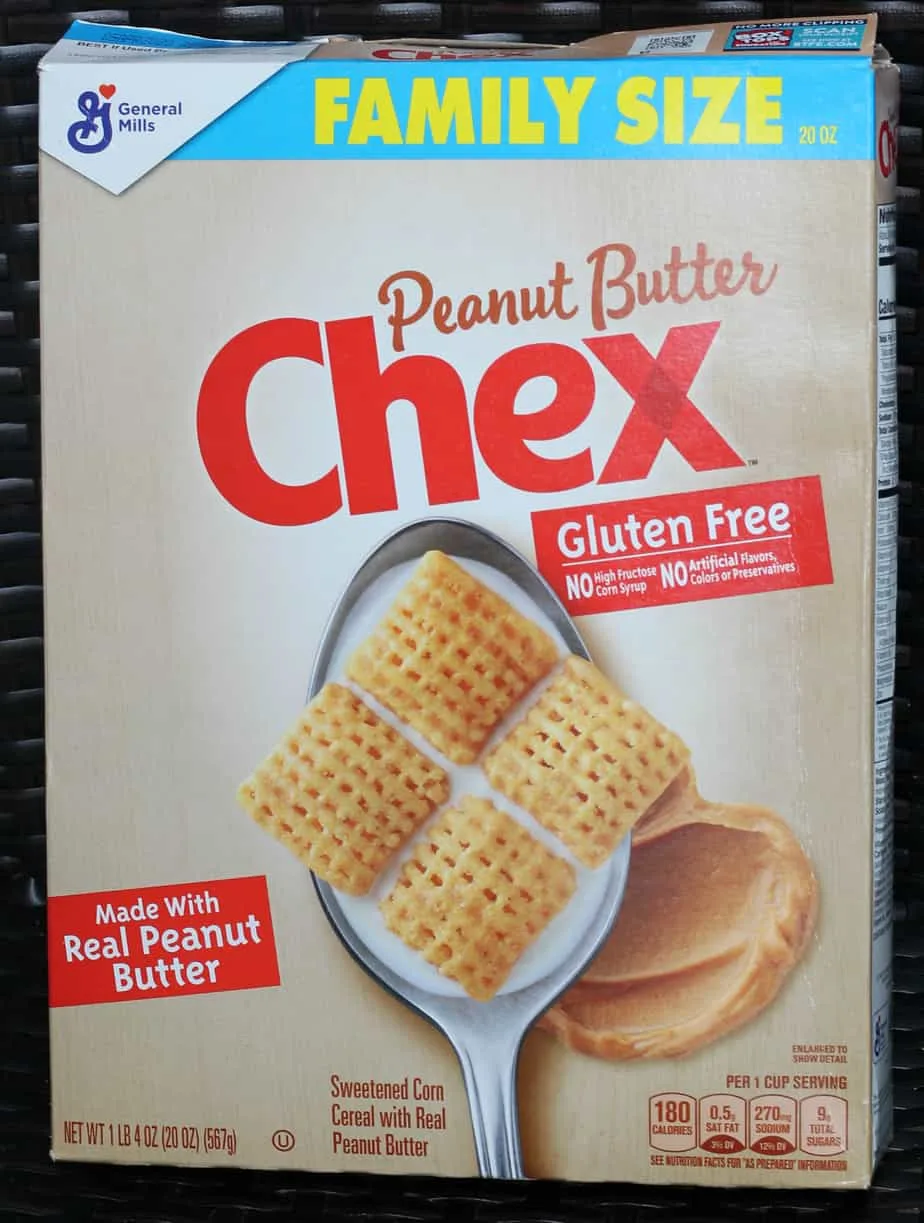 The boys love to help out in the kitchen, but I sometimes struggle with letting them help. When I brought home a box of NEW Peanut Butter Chex, I showed them the recipe for Loaded Peanut Butter Chex Party Mix and they were all in! We went to Walmart and bought the ingredients that we did not have on hand, and the boys were excited about making this recipe together. They were able to do most of it themselves, but I did handle the microwave part and pouring the hot mixture on the cereal. Other than that, the 8 year old was able to read the recipe right off the box, get the right measurements, and the 5 year old helped, too! (See below for the full video!) They were SUPER proud of themselves, and this will help inspire them to get cooking more often, I hope!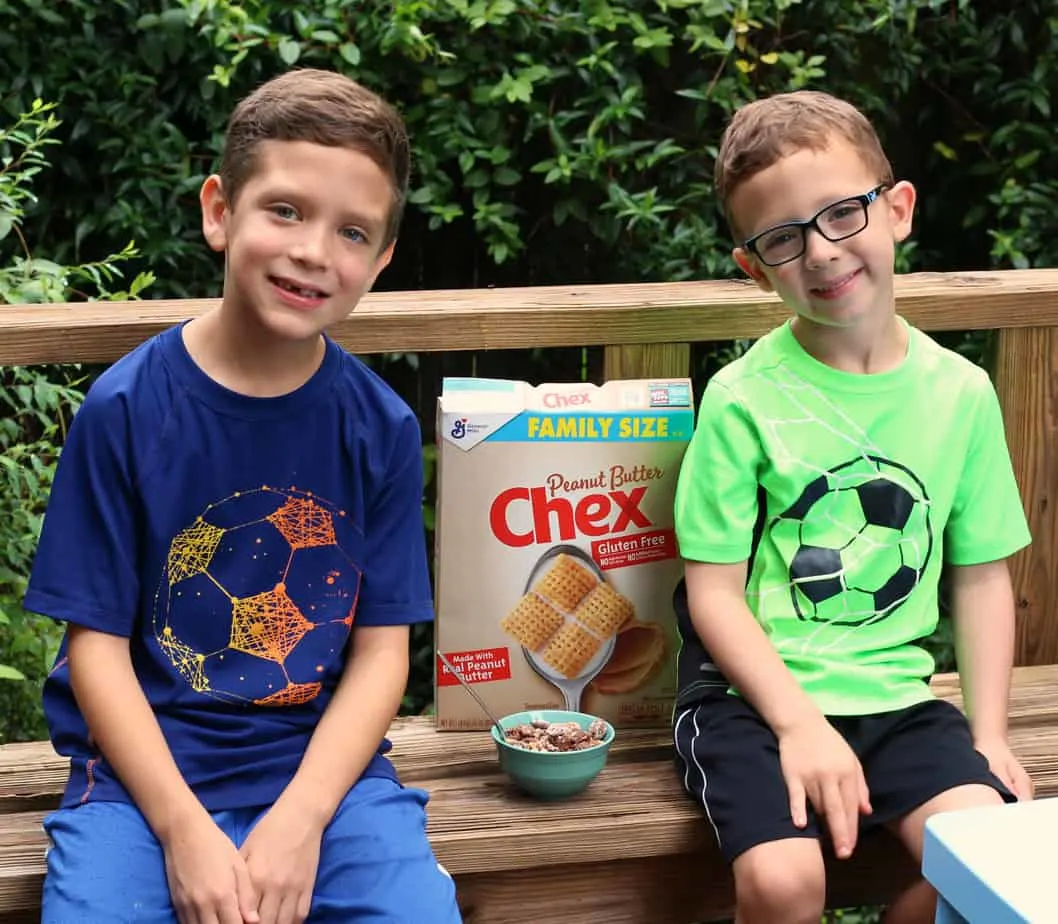 I love that the Chex cereals are so versatile and can be used in so many recipes OR of course, just eaten with milk at any time of the day!
Try this recipe for Peanut Butter Honey Popcorn Balls and get all kinds of peanut butter recipes at PeanutButterFood.com!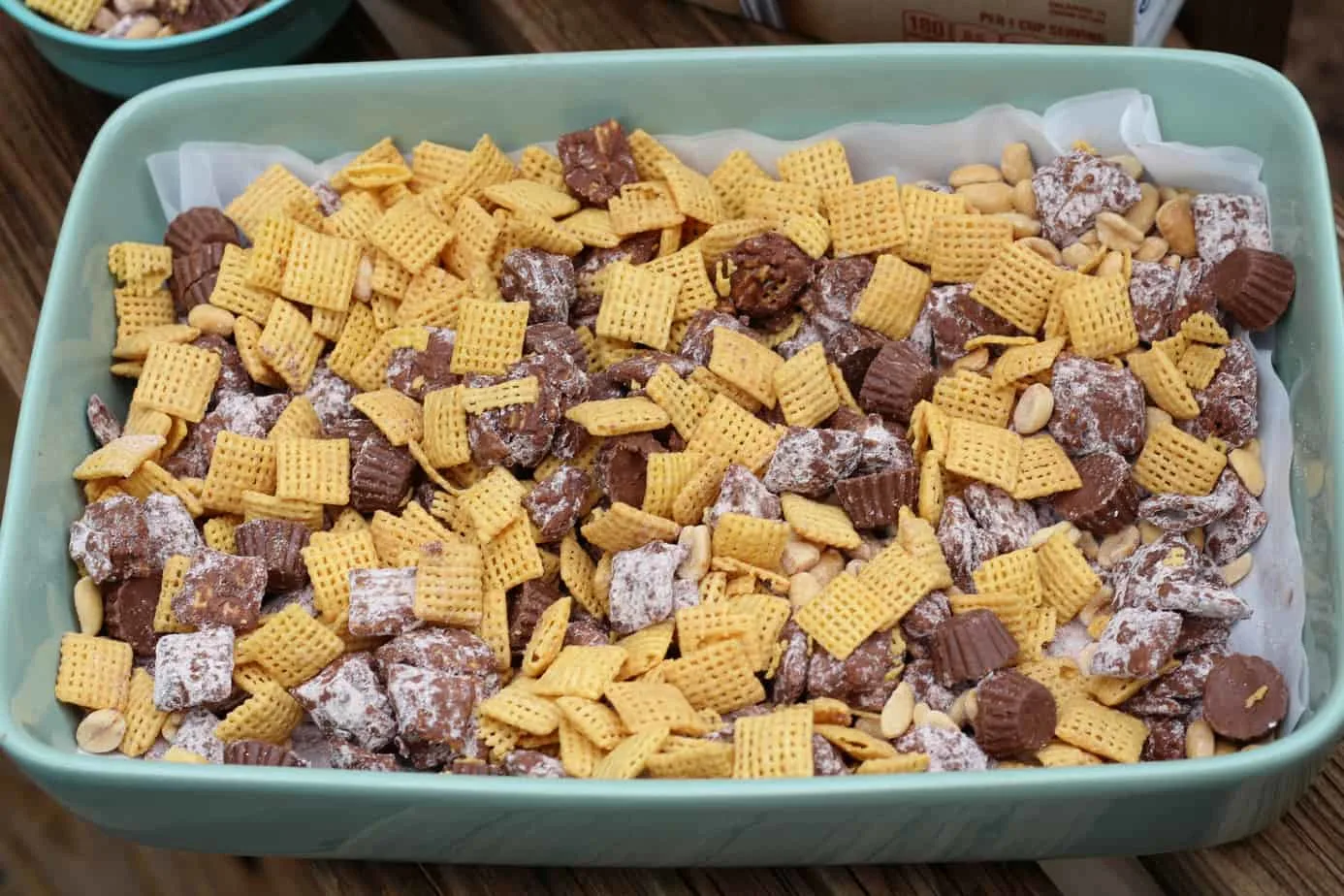 Loaded Peanut Butter Chex Party Mix