See What's New at SEA LIFE Aquarium – Grapevine – CLAWS!
The boys have always been fascinated with life swimming in the sea. We have taken them to SEA LIFE Aquarium in Grapevine, Texas, a few times now, and each time is so magical. We discover new things each and every time we go….and this time was no different! The new CLAWS! exhibit was so much fun for all of us.
Upon entering SEA LIFE, we were greeted with a large 5 foot crab sculpture created by local artist Val Curry, made out of 1,500 recycled soda cans. The project is called "Sink Your Claws Into Recycling!" It was so cool!
(Flash photography isn't allowed in SEA LIFE because it might bother the animals, so while the pictures are not that great, know that it is pretty amazing when you are actually there!)
Throughout SEA LIFE, we found so many cool things to explore. The Octonauts were being featured while we were there, but events are always changing, so make sure to visit the website to see what will be happening during your visit.
Now…back to CLAWS! This exhibit displays different crustaceans from around the world. Coconut crabs, porcupine crabs, land crabs, a Japanese spider crab, and even lobsters are at SEA LIFE!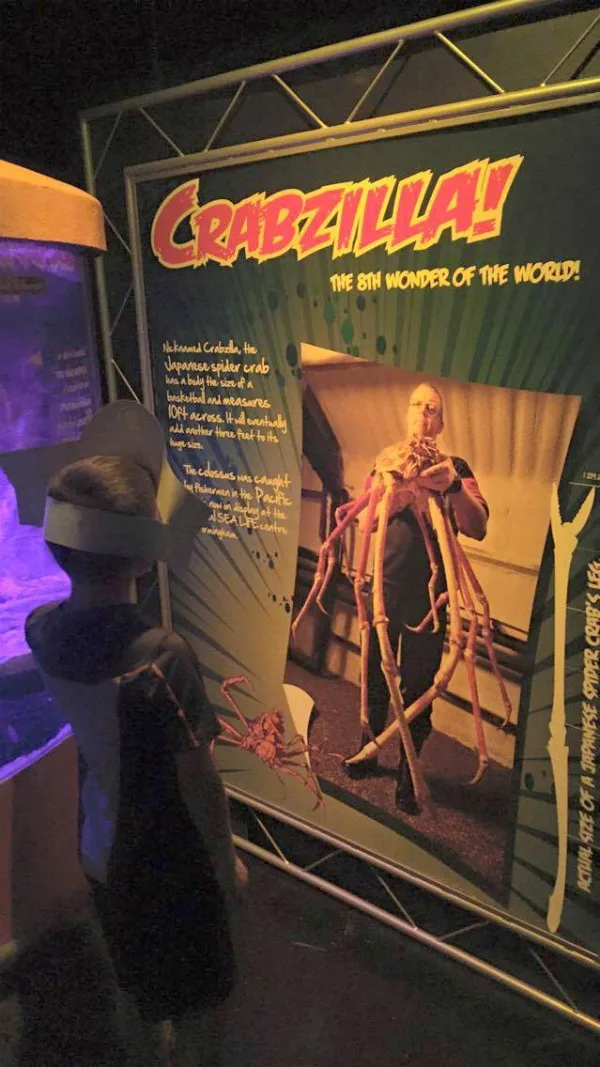 I love that there are facts displayed about the animals so we all can learn more about the different, unique sea life. There are even some hands on activities!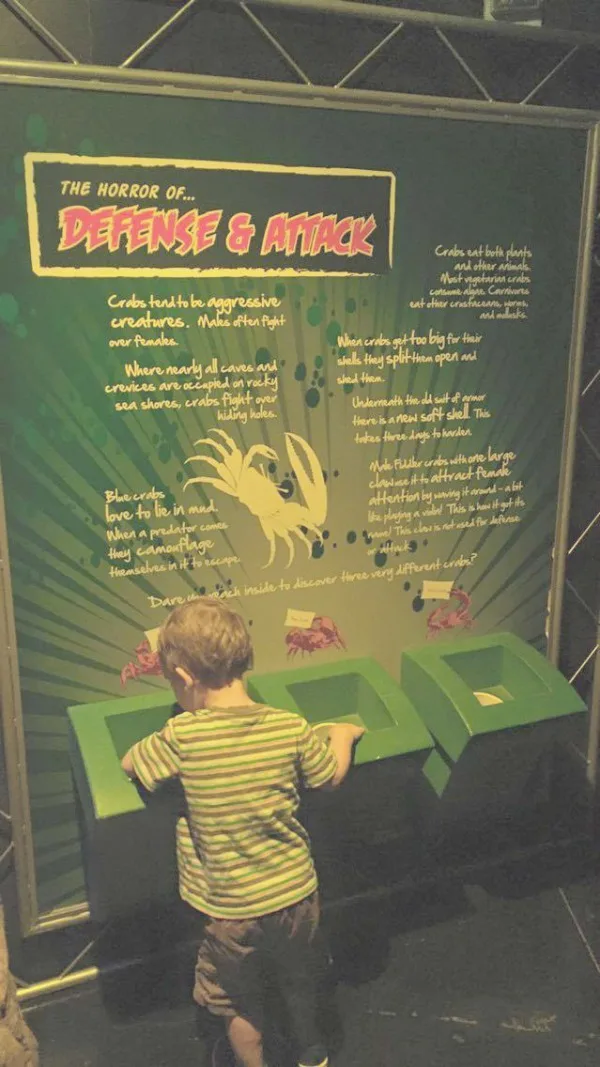 The guys were able to touch sea stars, urchins, and anemones, all supervised by a helpful and nice guide, because let's face it….if you have seen "Finding Dory," you know that can be quite stressful on the animals if not done correctly!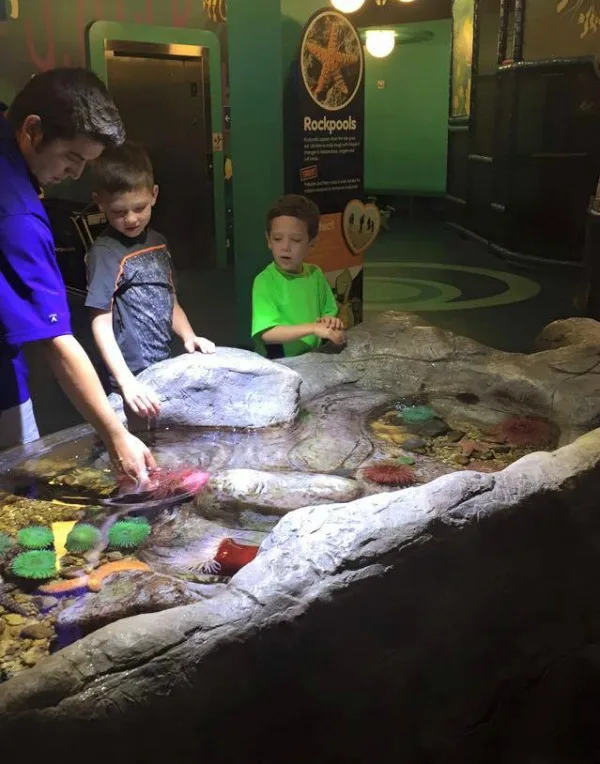 At SEA LIFE, you will see traditional fish and other sea creatures. We found Nemo AND Dory! What a great idea to go see these creatures at SEA LIFE, where they take good care of them! The boys, especially Baby Brother, were super excited!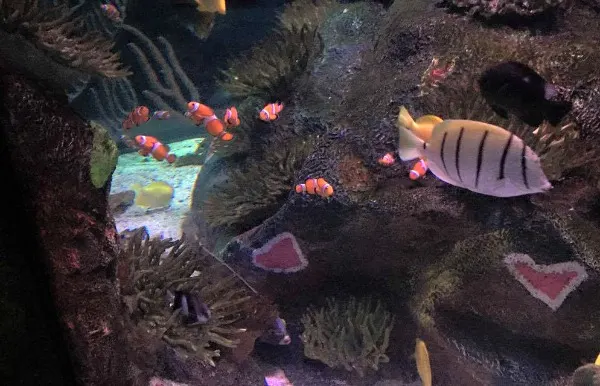 "Regal tangs, like many species you find in public aquariums, are not great for at-home aquariums," said Karen Rifenbury, Aquarium Curator, SEA LIFE Grapevine. "They are hard to care for unless you have the proper training, typically do not get along well with other fish, and require a large aquarium and steady diet. Here at SEA LIFE we have the means, knowledge and methods to care for these species, and you can see them up close when you visit."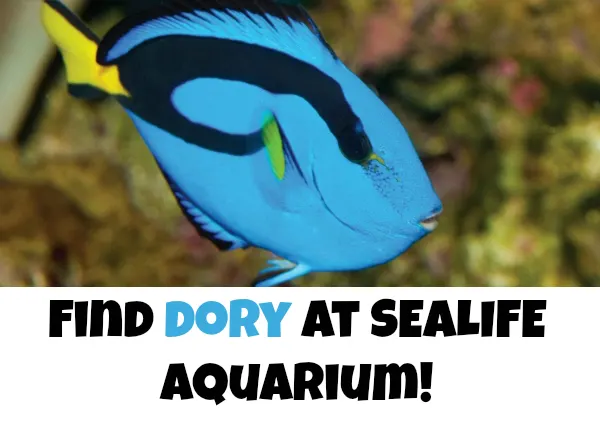 In addition to viewing several saltwater celebrities, including 21 regal tangs known popularly as "Dory", the aquarium is adding a new educational "Stars of the Sea" feature that includes a special quiz trail and educational talks in the 360° Ocean Tunnel and Clownfish Caves.
Learn the latest fishy facts on tangs, clownfish, octopus and more starting July 12th and running throughout the month. Follow the quiz trail to find out who is the master of disguise, the creature with the perfect home, and why most of these animals don't make great pets for home aquariums.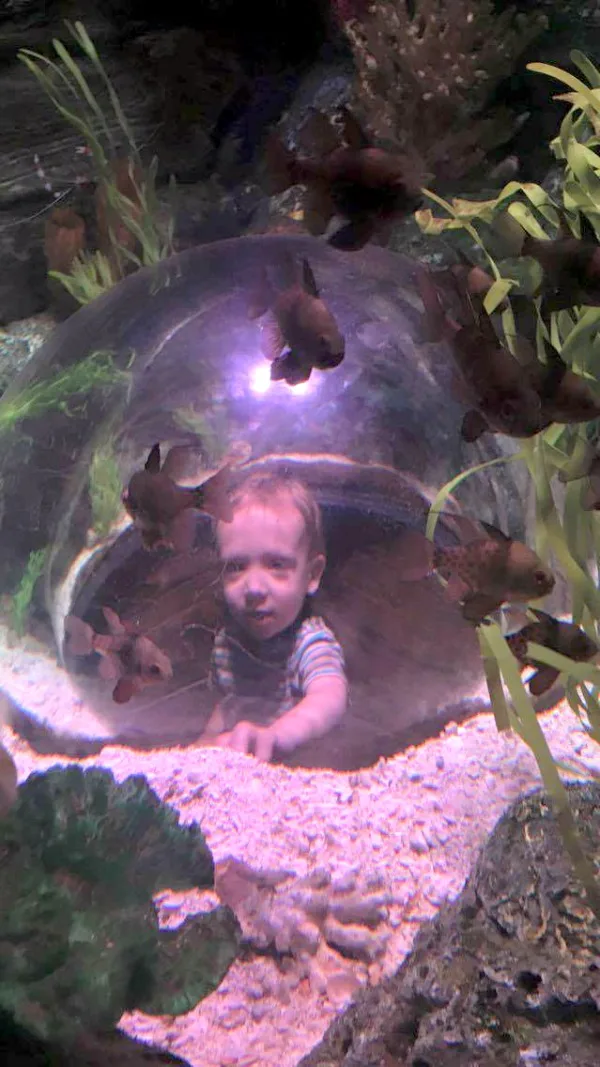 I love how SEA LIFE has created many different ways for kids to see these beautiful creatures. Many different angles and views, including the ocean tunnel, where you can see sharks, turtles, rays, fish, and more, all around you!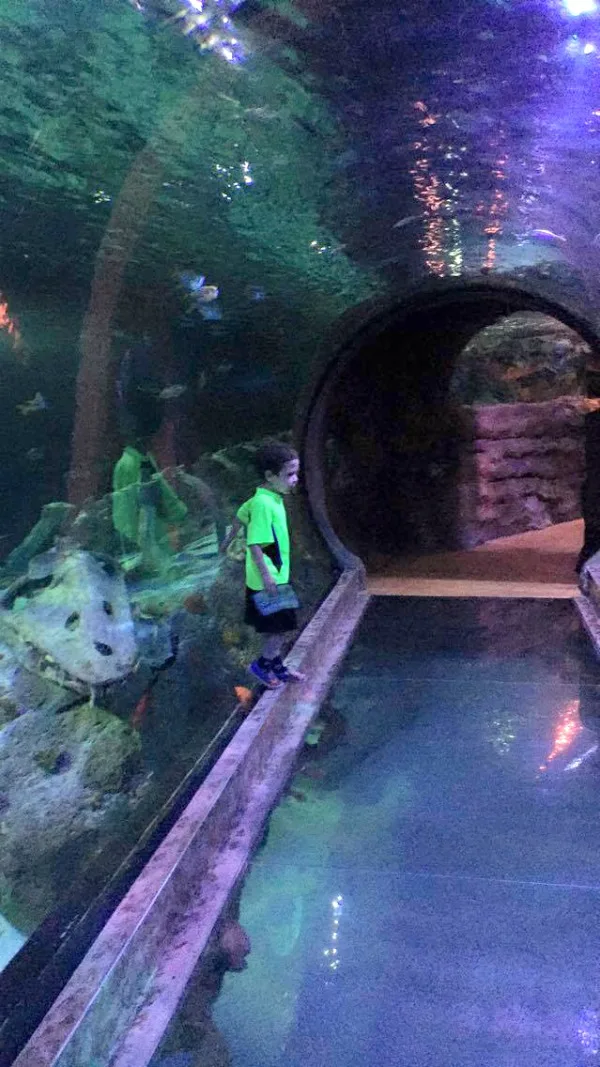 We had the boys' combined birthday party at SEA LIFE in November and it was so much fun! Everything is taken care of and the kids had a blast! Definitely check it out if you are looking for a fun birthday party!