We love to listen to music, but with two loud kids, we need a little more volume and quality than just the iPad or iPhone speakers. I have been listening to a lot of Christmas music on the iPad and the day we received the Soundfreaq Sound Kick to review, we were just putting up the Christmas tree so it was a perfect time to try it out!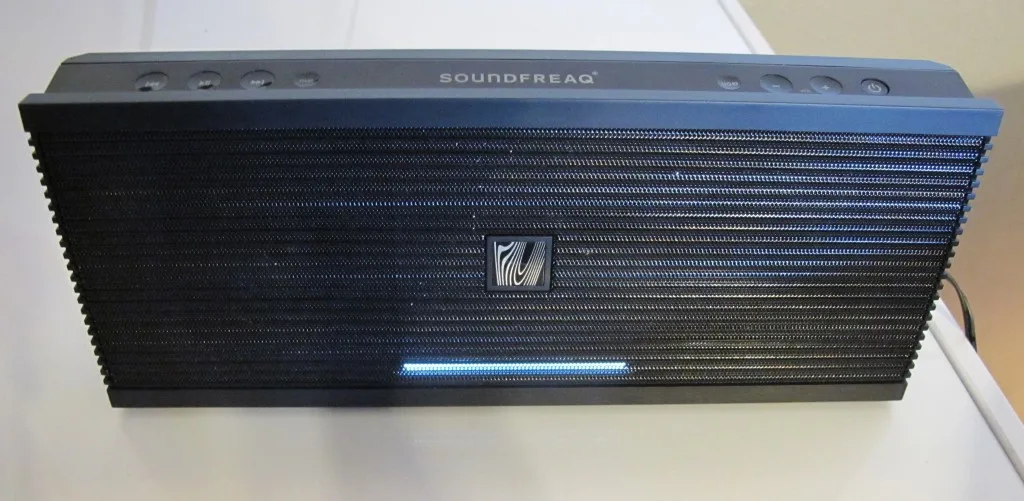 I was concerned that we would have to take a huge break in our Christmas decorating to set up the Soundfreaq, but the hubby quickly skimmed the directions and had it synced with my iPad via Bluetooth in no time. (Although you really are supposed to charge the unit 12 hours before initial use.) The directions are simple and the Sound Kick is simple to use. You just pull out th X-Kick Chamber, pair the Sound Kick with your device, and you're good to go! You can stream music from your Bluetooth device with the Soundfreaq Sound Kick almost instantly.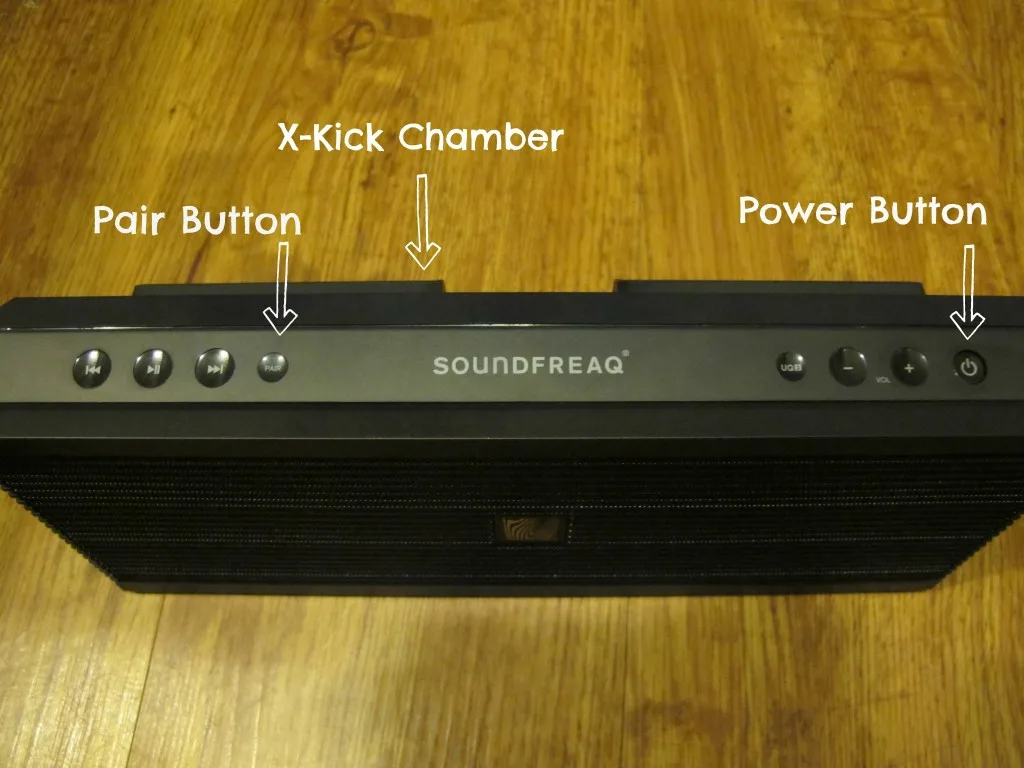 The Soundfreaq Sound Kick battery can be charged for completely wireless use for up to 7 hours AND it can be used to charge most mobile phones and wireless headsets using the power cord they came with and the USB power port. To preserve the battery life, external device charging is disabled when running on battery power at high volumes.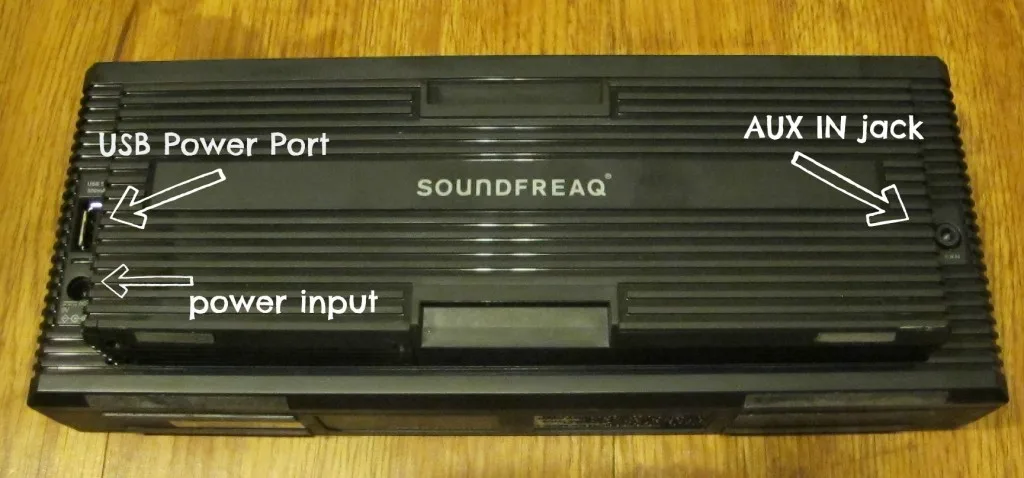 We have really been enjoying the Soundfreaq Sound Kick and I highly recommend it for anyone who loves music and has any Bluetooth device that has music on it, or even use it for movies, videos, games, TV shows, and apps. It's an affordable, portable Bluetooth speaker that is high quality and easy to use. Stream audio wirelessly from 33'! It doesn't work well if there is a wall between the Bluetooth device and speaker, but other than that, it is a great speaker! We were able to listen to our Christmas music with a crisp, clear sound and be able to actually hear it while we decorated for Christmas this year!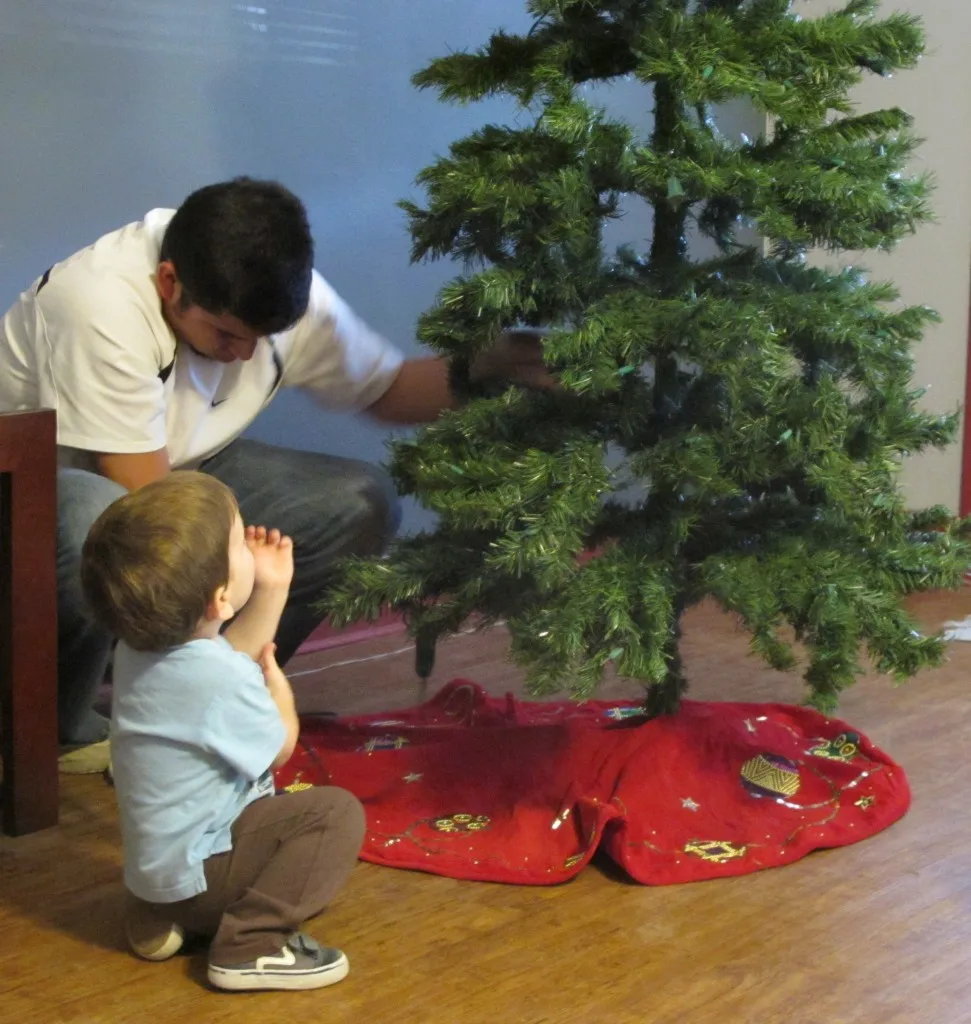 And the Soundfreaq Sound Kick would make an awesome gift under the tree, as well!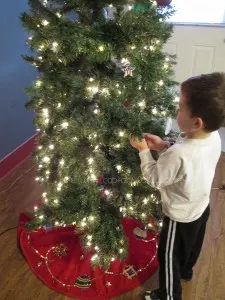 The Soundfreaq Sound Kick comes in black, white (Ghost,) and many colors like the new Chromatics Collection: Sunset, Ocean, and Twilight. Pre-order your Sound Kick now for $99 at the Soundfreaq Online Store. Soundfreaq is also available at Target, Radio Shack, Walmart, and Sears stores, as well as Amazon. Connect with Soundfreaq on Twitter and Facebook.
I wrote this review while participating in a blog tour by Mom Central Consulting on behalf of Soundfreaq and received a product sample to facilitate my review.