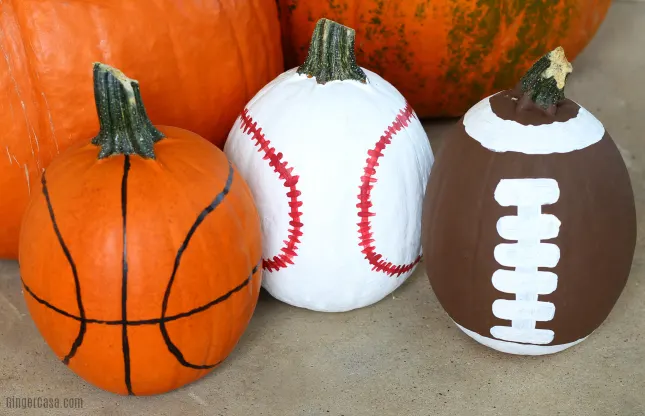 I, along with many other Americans, have an obsession with pumpkins. The colors are just amazing and I love how they add so much to the front porch or a picture with the family. Fall is the absolute best and pumpkins are what make it so awesome!
All three of our boys were fall babies, so of course, the obligatory pumpkin picture was necessary. This one is my favorite: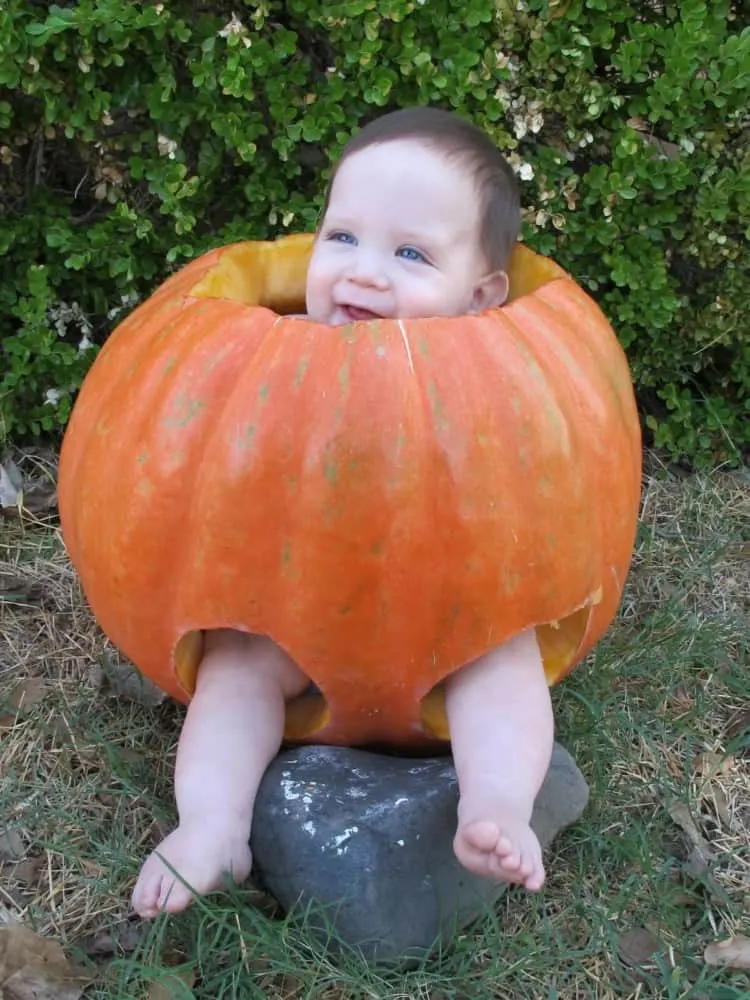 This year, I decided to pick up a few big pumpkins for carving later this month, but I also bought three pie pumpkins for decorating with a sports theme! The boys really loved making these sports pumpkins because they are all sports lovers!
This craft is good for kids because there really are no rules. Pick your favorite sport and design the pumpkin to look like the ball. The basketball was fairly simple, just a black permanent marker: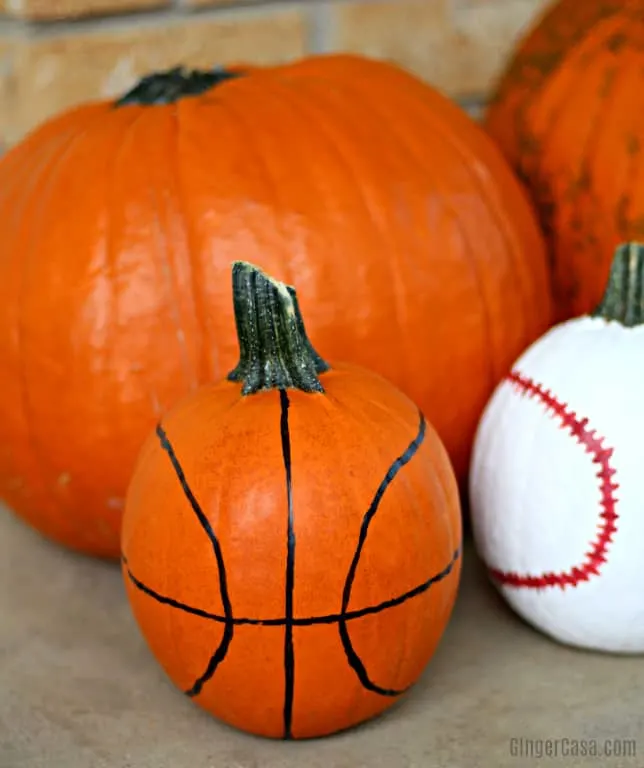 The three year old really wanted to help with the football, so I had him paint the whole thing brown. (I chose the taller, skinnier pumpkin for the football.)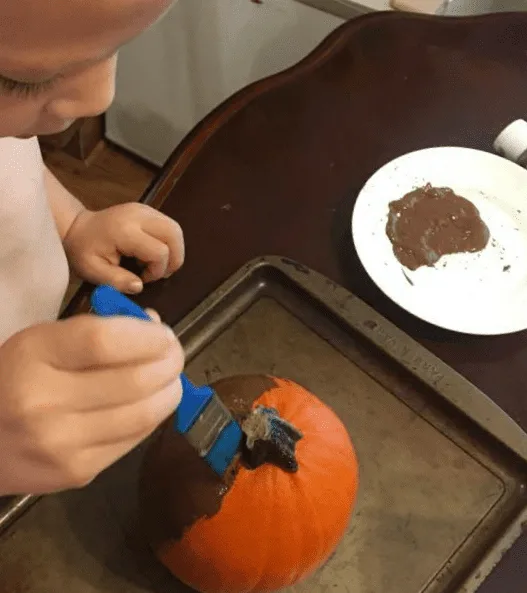 I also painted the baseball pumpkin white, but to save time, you could just buy a pumpkin that is already white. After that, just draw the lines! First, freehand the lines with a pencil and then paint over them with red paint for the baseball stitching and white for the football paint and lacing.
Maybe if we were a bit craftier, we would attempt a soccer pumpkin, but, maybe next year!
What is your favorite way to decorate a pumpkin?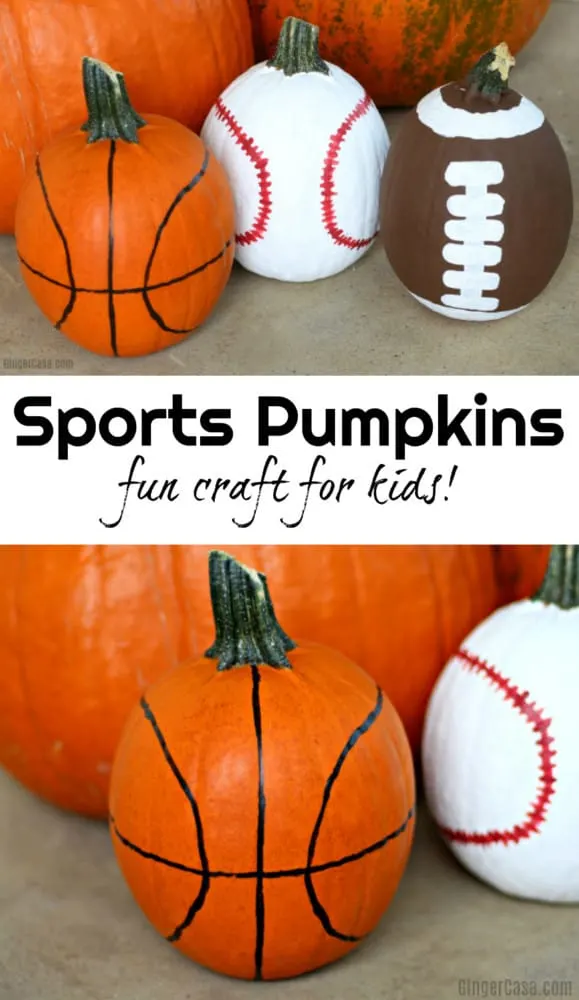 Check out this cute idea for Halloween golf!
Don't miss it!