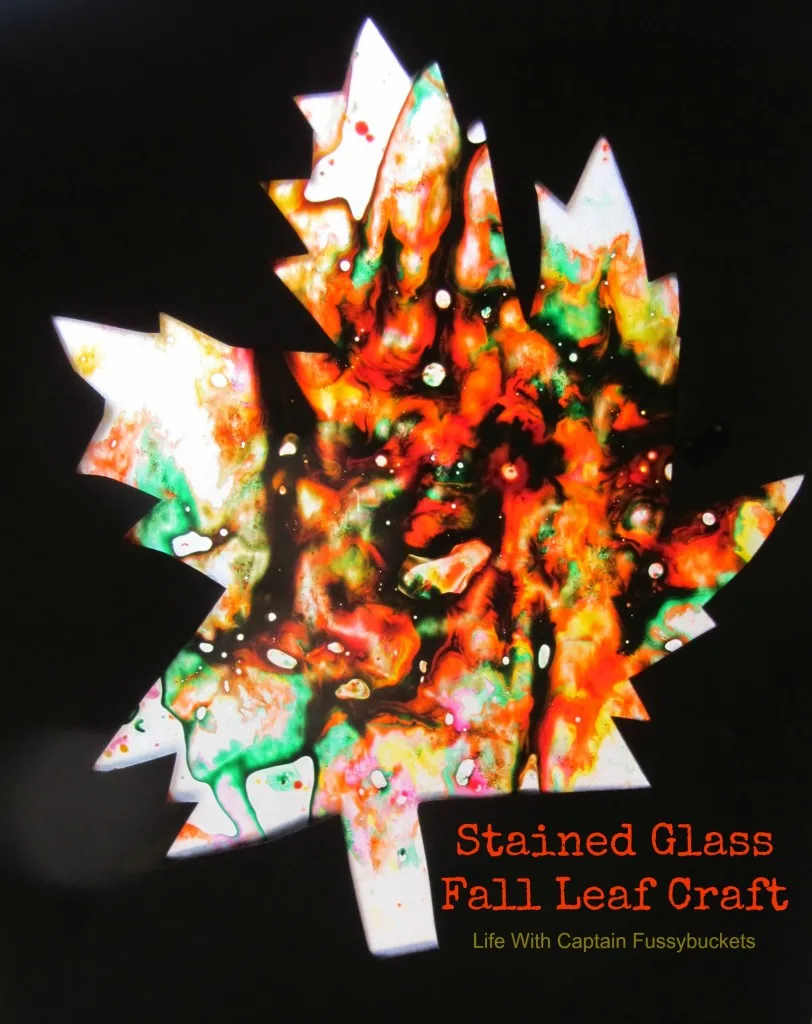 The boys love talking about the changing seasons and looking at all of the magnificent colors of the fall leaves. We wanted to decorate the house a little with the beautiful colors of fall, so we made a stained glass fall leaf craft! It was a bit more difficult than I had prepared for, but they were each able to participate and do what they could, with help.
Materials Needed:
black construction paper

crayons in fall colors

scissors

wax paper

glue

tape

hair dryer
Here's what we did:
First, we talked about the colors that leaves change to during the fall and I asked the boys to pick out some broken crayons in those colors. They came up with red, orange, yellow, and green, because a lot of leaves are still green around here.
Since D loves to peel the paper off crayons, like any kid his age, he was given the duty of peeling: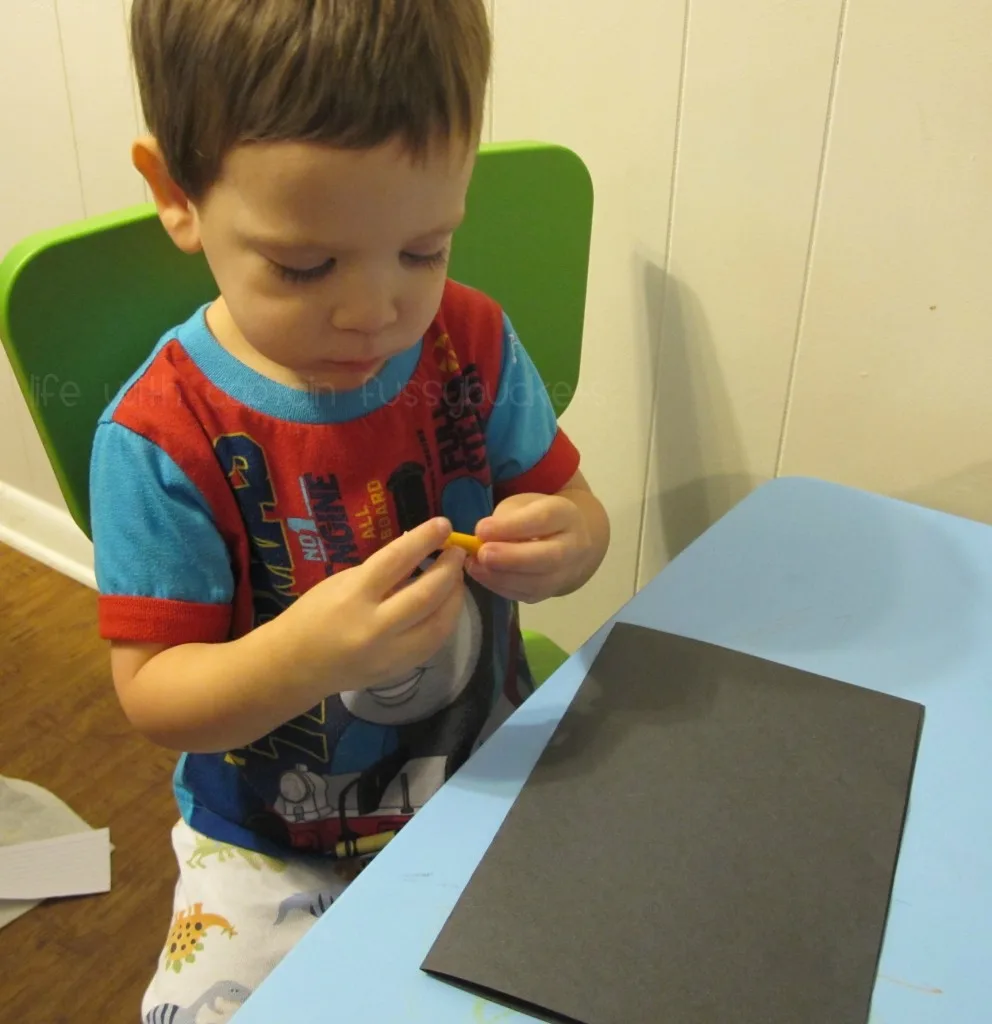 After the crayons were peeled, the Captain shaved them with scissors: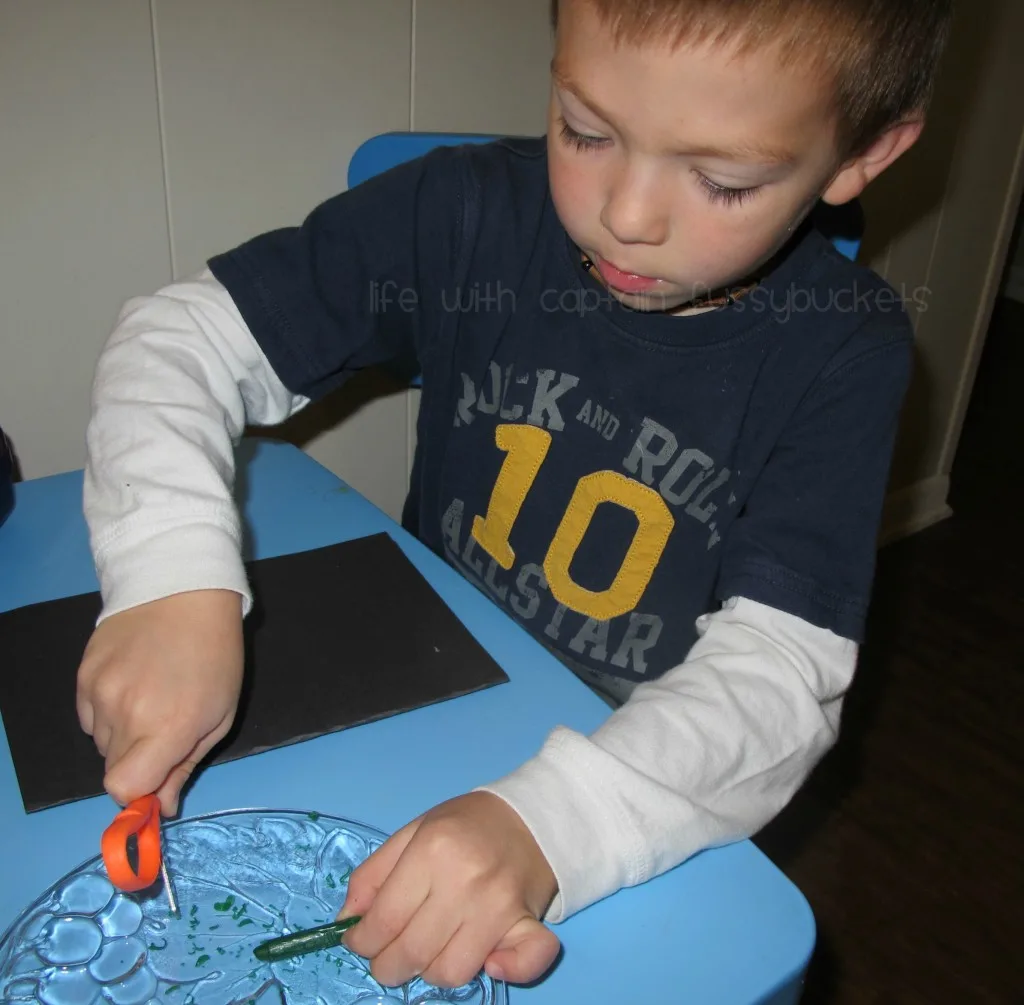 That was a slow going process, so I whipped out the cheese grater and both the Captain and I worked on shaving the crayons. That worked much better! (a litle scrubbing and hot water washed the wax off after we were done!)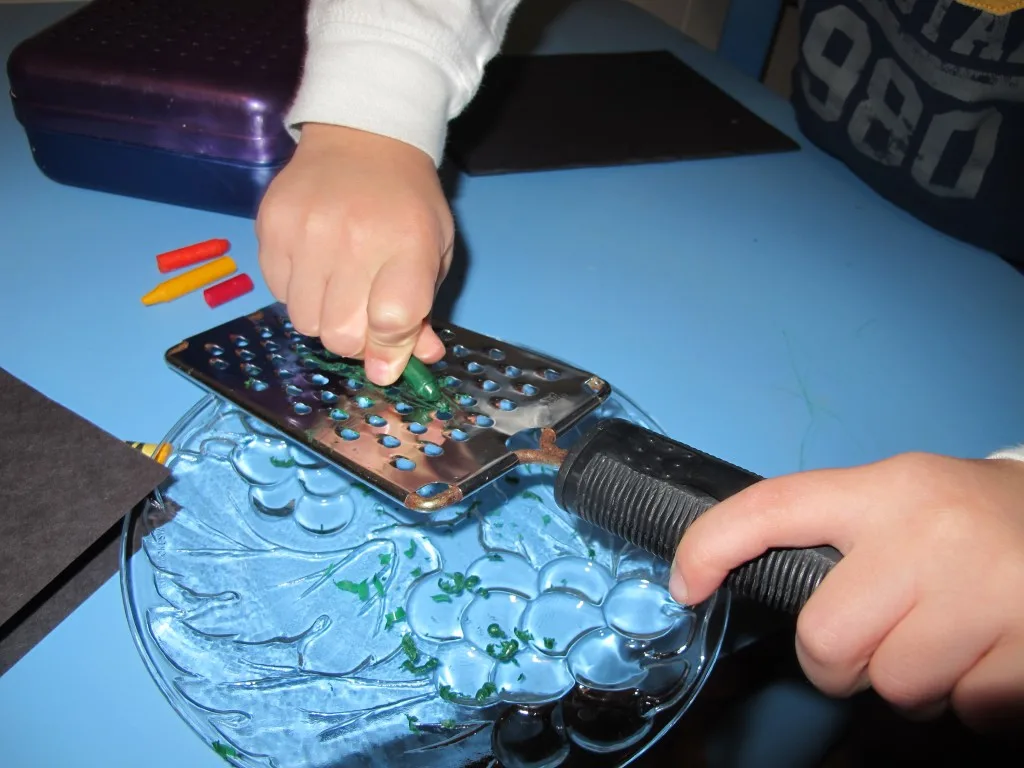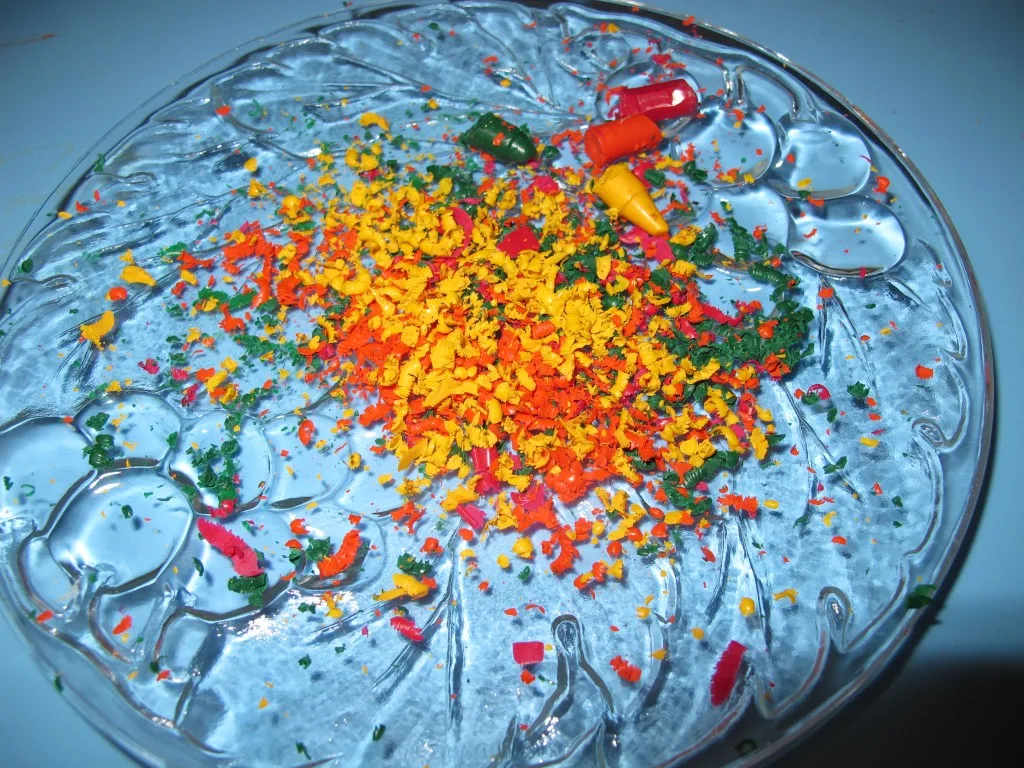 Then, we looked up pictures of leaves and decided which kind to draw. We then folded a piece of black paper in half, freehanded a leaf on one side and I cut it out:
Next, we folded a piece of wax paper in half, sprinkled the crayon shavings in the middle. Then, we turned on the hair dryer to melt the crayon shavings in between the wax paper. This part was pretty cool and the Captain was able to do it by himself.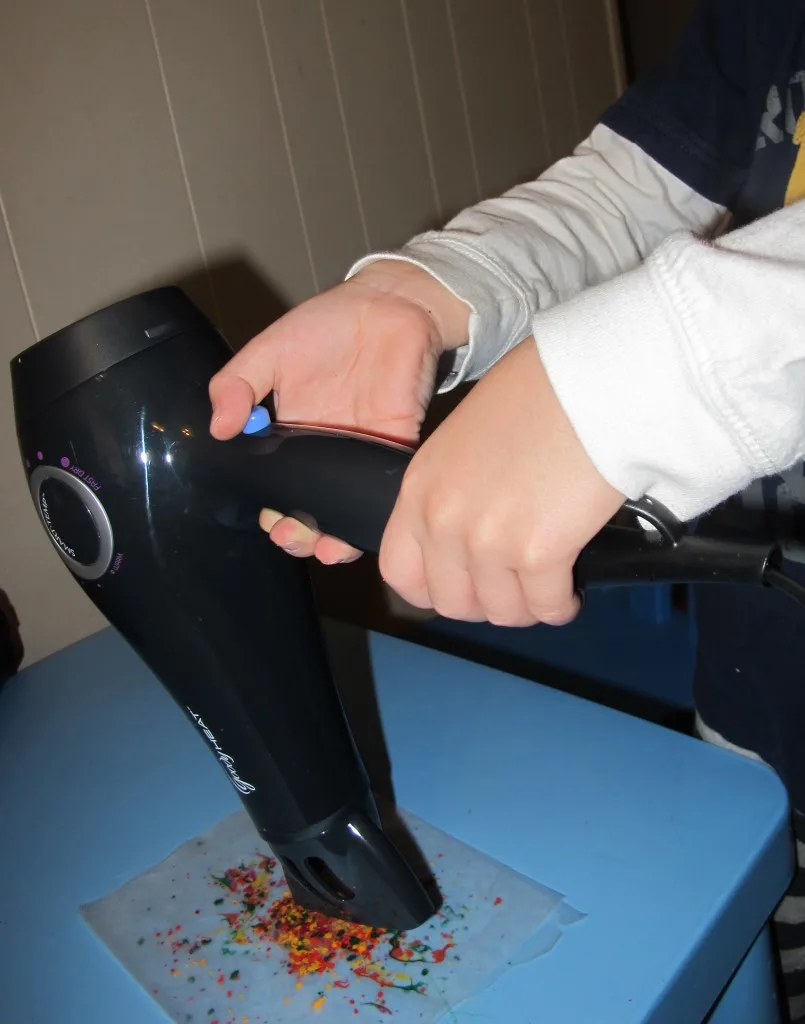 (I used a cloth to smooth out the melted wax through the wax paper while it was still hot. I should've pushed the air bubbles out, but it still worked well.
After that was done, we cut them to fit in our black leaf frames and taped and glued them in: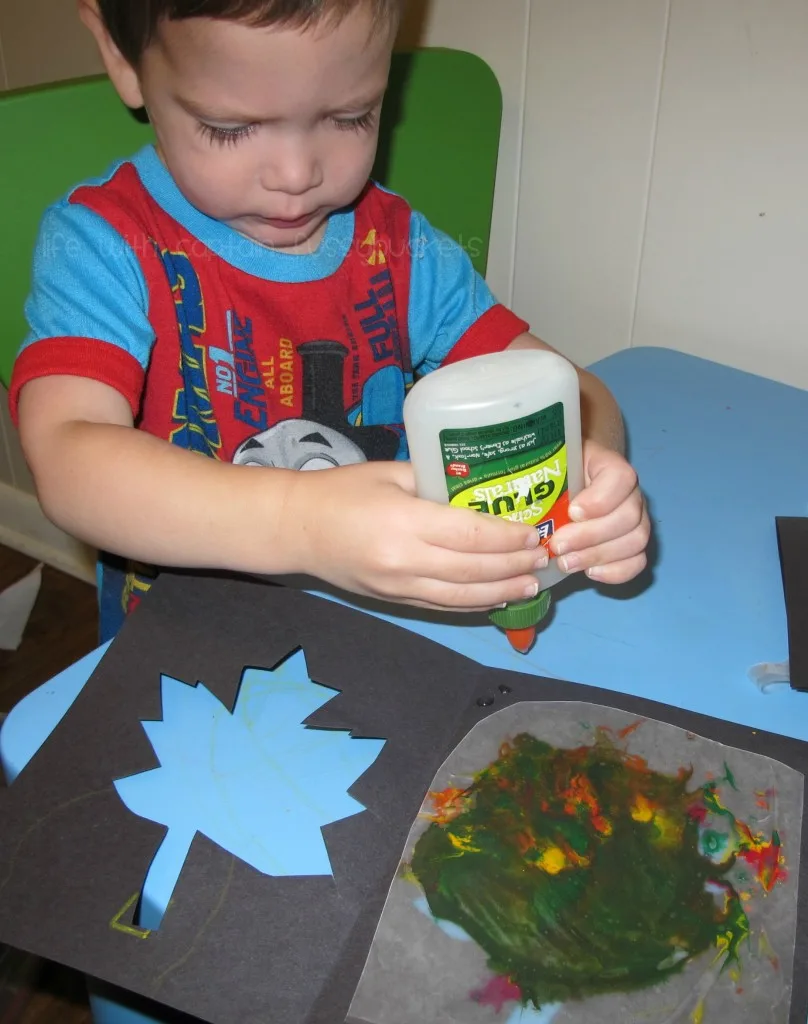 Next time, I think we need to use more shavings, because there were some spots that didn't have any color. Also, we might not use green next time, but I still think they turned out pretty cute. Plus, the boys had a blast, which is really all that matters!