Tacos are life. Taco Tuesday is my favorite day of the week. I live for tacos. And it isn't just tacos, it is everything that could possibly come with them. Mexican rice, cilantro lime rice, beans, and potatoes. YES! Taco potatoes are SUCH a great addition to your Taco Tuesday. They are a great Mexican side dish or a taco filler and they are jam packed with flavor.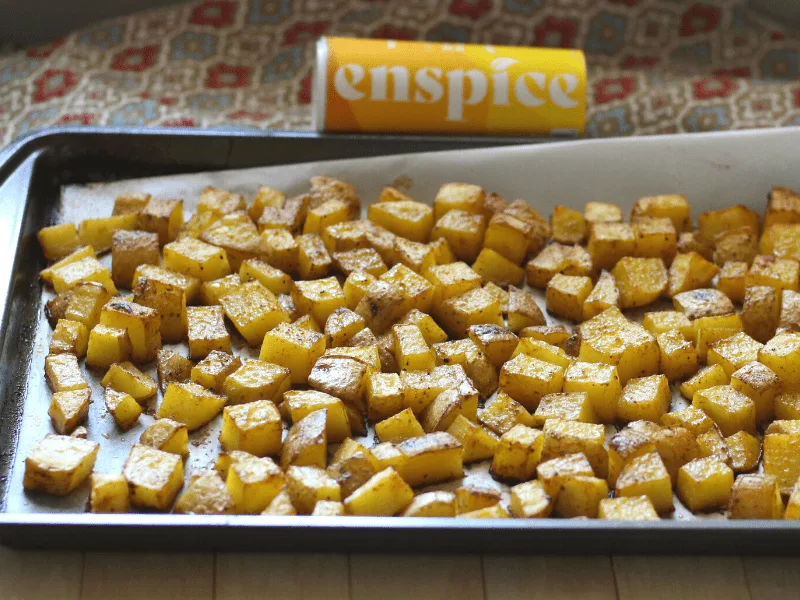 While these taco potatoes can be made in the air fryer, and I would be all for that, they roast to perfection in the oven and the texture is perfect. Especially if you use Yukon Gold potatoes, which I'm hereby declaring the world's best potato. They're so buttery, soft, and delicious.
Taco Potatoes make a great side dish to these Air Fryer Chicken Burgers!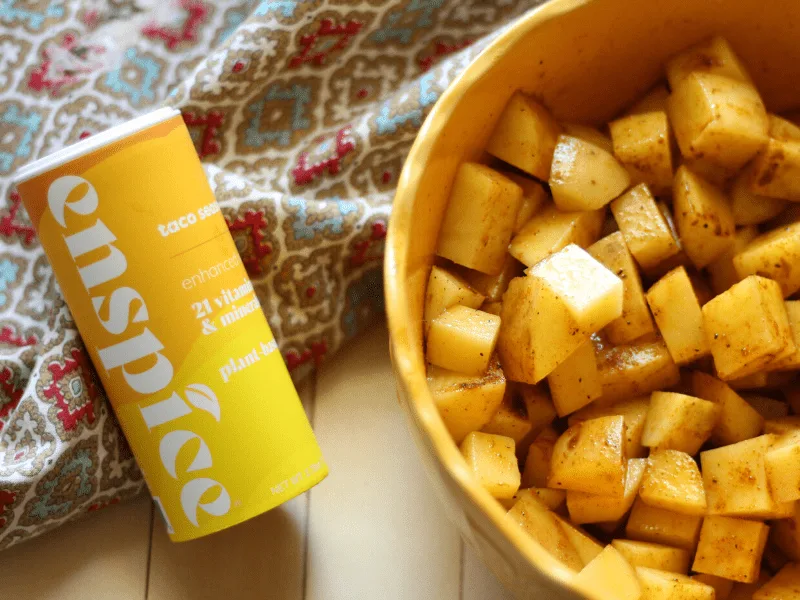 I made these perfect taco potatoes with enspice taco seasoning. At first glance you may think "that's just like any other taco seasoning" but it is NOT. The flavor of enspice is true and utter perfection. Plus, it has added benefits!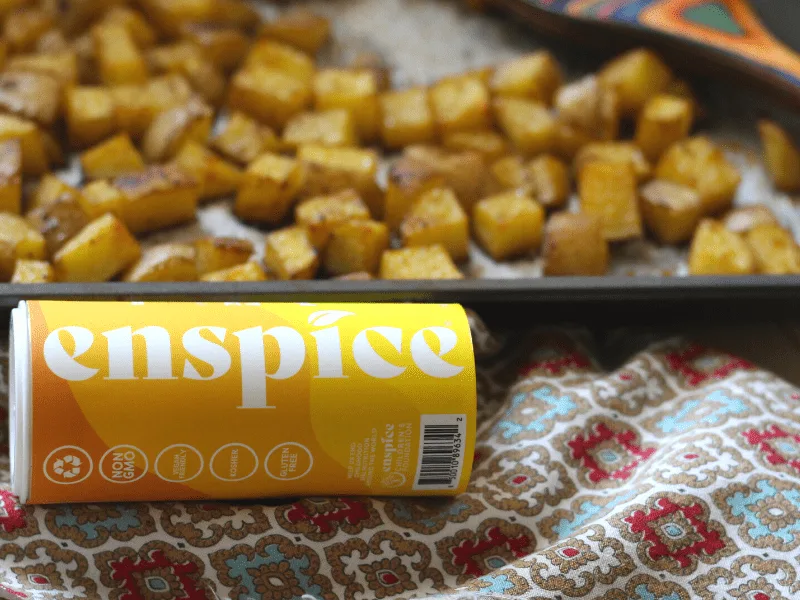 enspice taco seasoning is non-goo, vegan friendly, kosher, and gluten free. Not many taco seasonings can make these claims! Check your labels, I'll wait!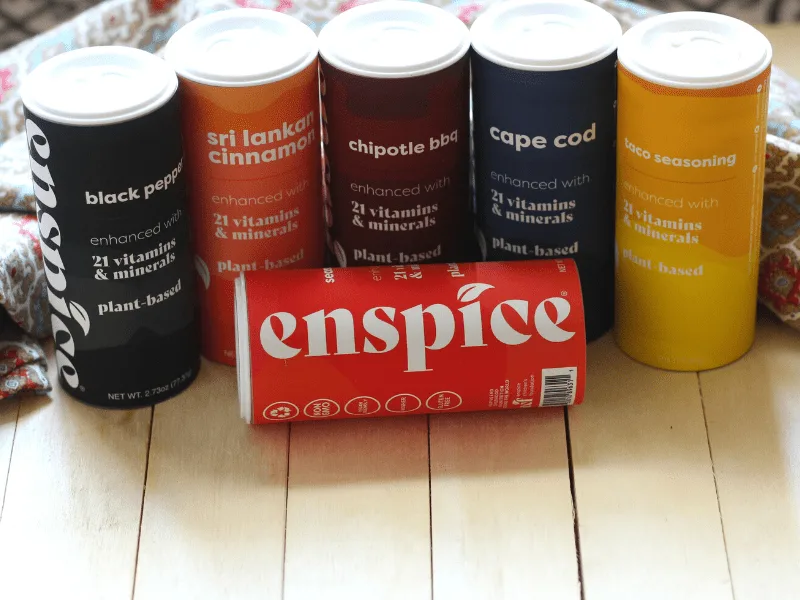 Benefits of enspice seasonings and spices:
enspice premium seasonings and spices are enhanced with 21 plant based vitamins and minerals with nutrients from 10 organic plants.
one tsp of enspice contains 50% of the FDA daily values
cooking friendly with nutrients that are resistant to heat
non-GMO, kosher, and gluten free
each purchase donates one meal for a child
enspice inc. is a public benefit corporation on a mission to end childhood malnutrition by putting nutrients back where they belong, in food. They believe nutrients should come from their natural sources, not from a synthetic supplement. So, they put plant-based nutrients directly into tasty seasonings and spices. And, they self-fund their foundation's efforts to give children around the world the nutrition they need.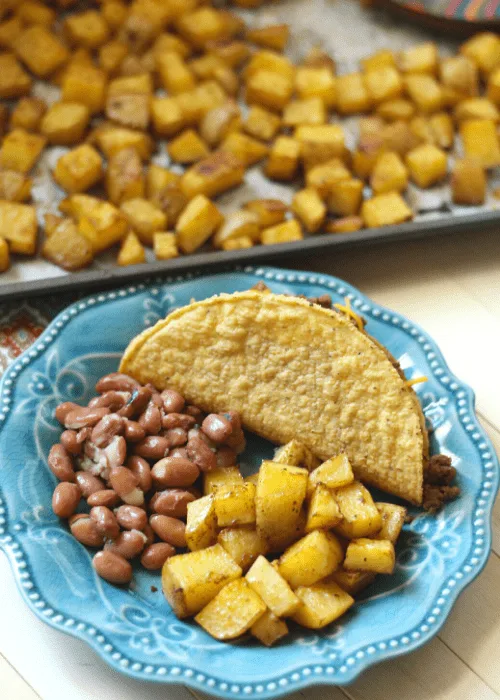 Taco potatoes can also be used as a taco filler if you are vegetarian or just want a different texture or flavor for your meal. I layered these potatoes on the bottom of my taco shell and then put a little meat on top.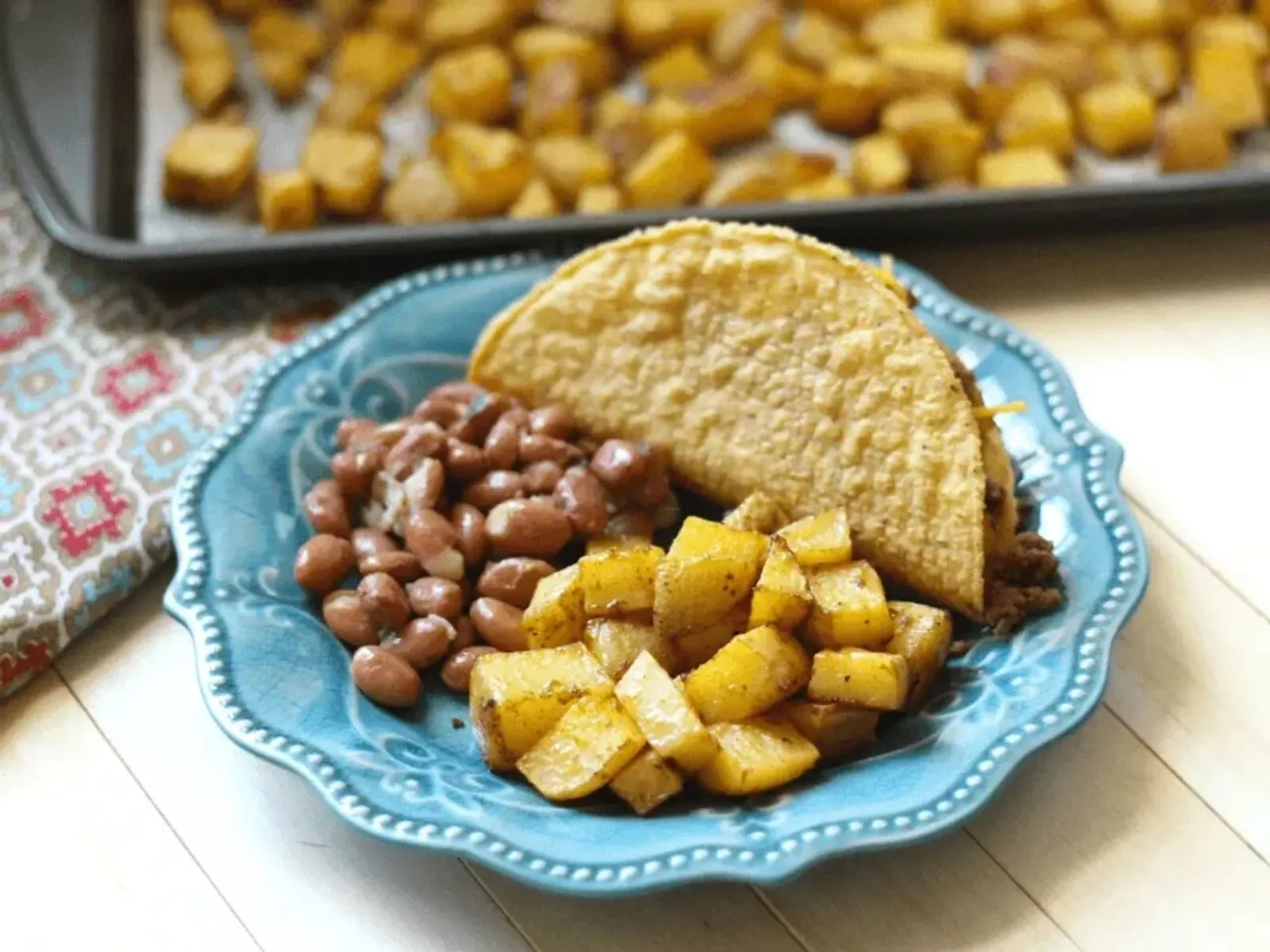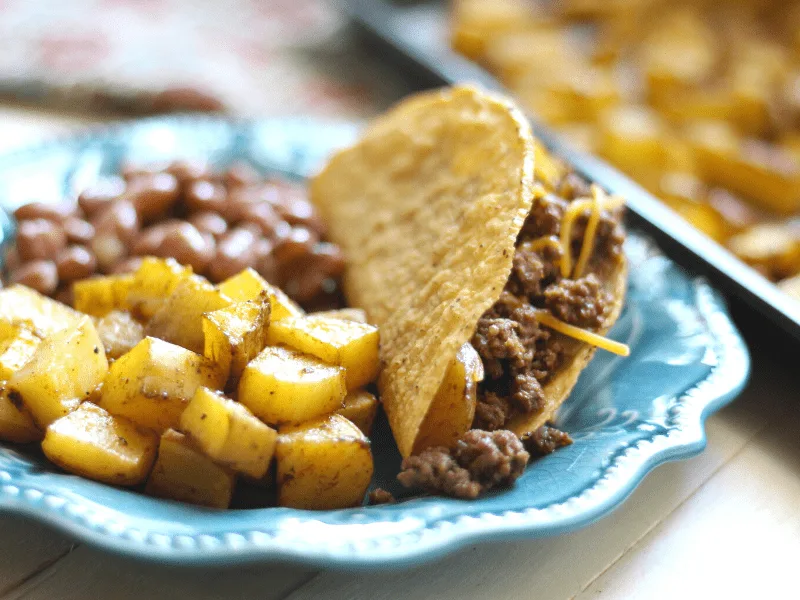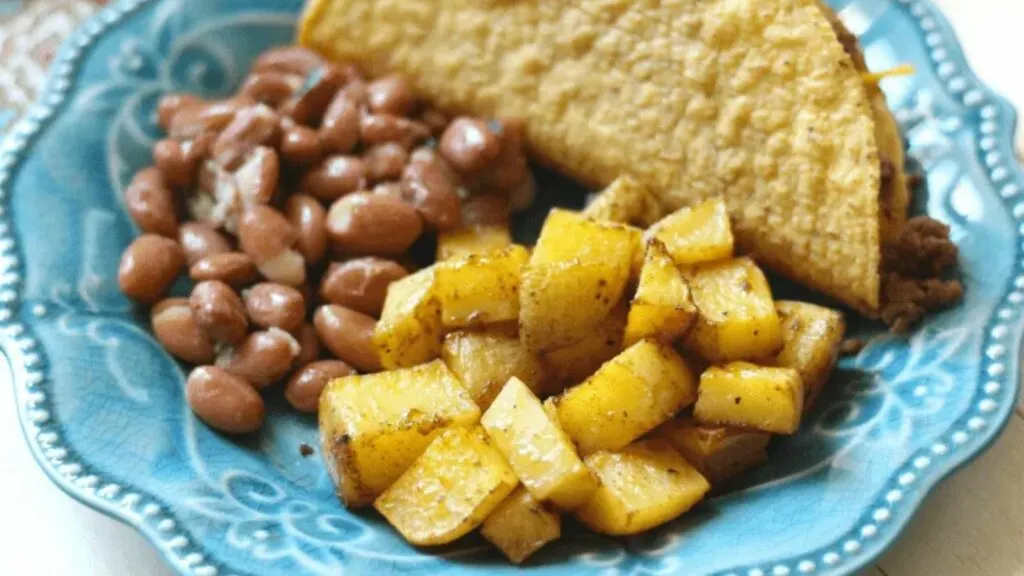 Make a pan of these delicious taco potatoes and if there are any leftovers, throw them in a breakfast burrito!!