This post has been compensated. All opinions are mine alone.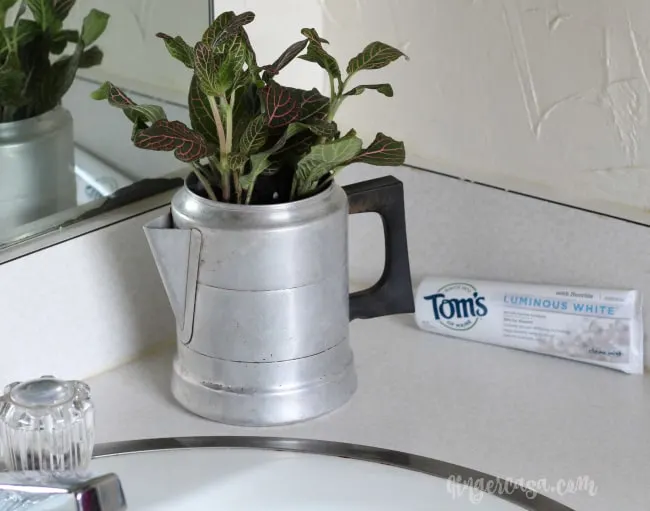 I am a big fan of upcycling old items to add something "new" to our house. I recently was able to gather a few vintage items from my grandmother's old house. It is a special way to remember her and also to put to use the things that would be thrown away or sold. I turned a few vintage aluminum coffee pots into beautiful planters, and they add such a nice look to our bathrooms.
April is Earth Month and it's a great way to get people thinking about recyling, upcycling, and making a switch to more eco-friendly products.
Upcycled Vintage Coffee Pot Planters
Luckily, my grandmother kept everything in great shape. The coffee pots I found were a little dusty, but all they needed was a quick rinse with water and they were good.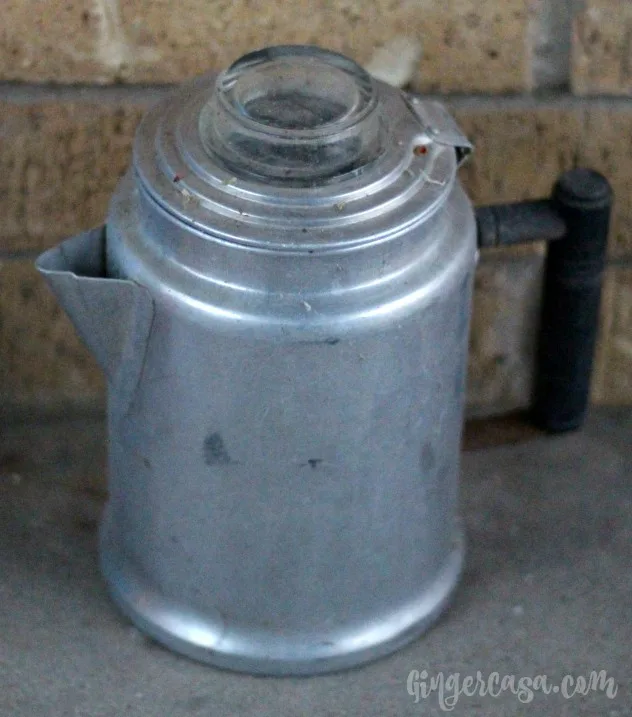 The first thing I did was removed the lids and inside parts. Of course, you could leave the lids intact, but there was a broken glass piece on top of mine that kept falling out, so I had to remove the lid.
I then collected rocks and placed them on the bottom of the coffee pot in one layer, for water drainage so the roots are not just sitting in water.
Next, I added potting soil. I had already purchased my plants, so I just filled the pots up to a certain level, added in my plants, and then filled around them with more potting soil.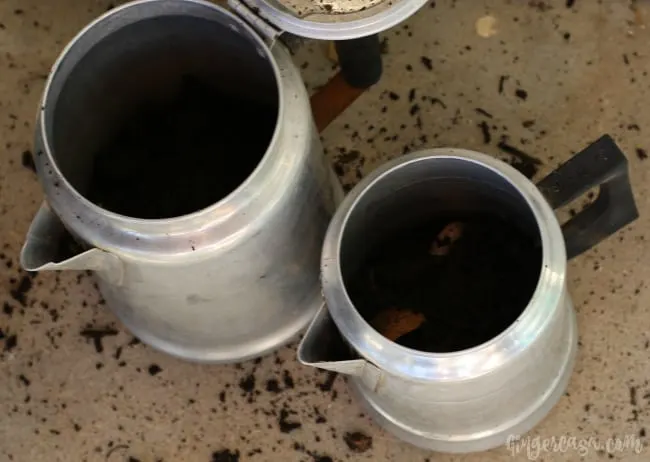 I am so excited at how they turned out. The plants that I bought look great in our bathrooms and will also help purify the air.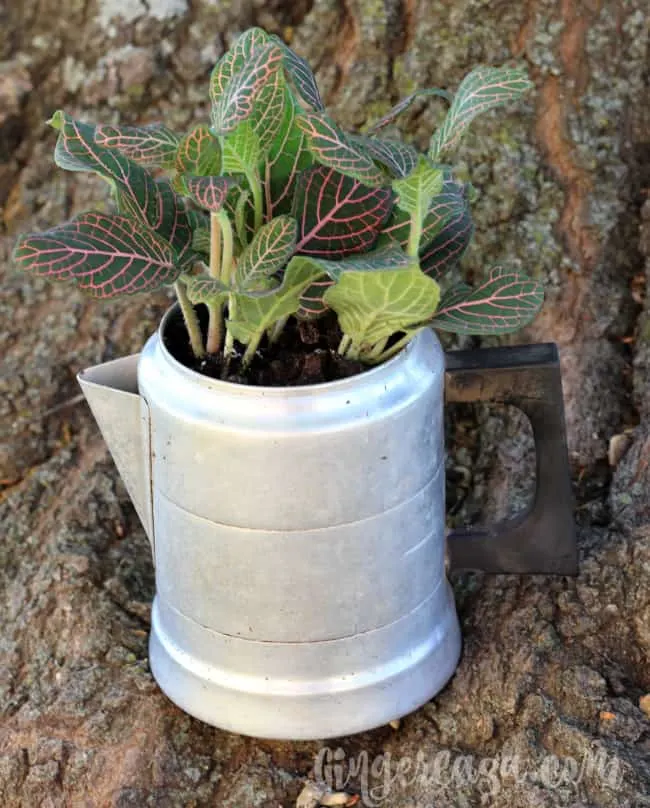 Tom's Of Maine Luminous White is safe on tooth enamel, safe for everyday use, and is made of biodegradable or mineral-derived ingredients. Luminous White is Tom's of Maine's most advanced whitening toothpaste ever!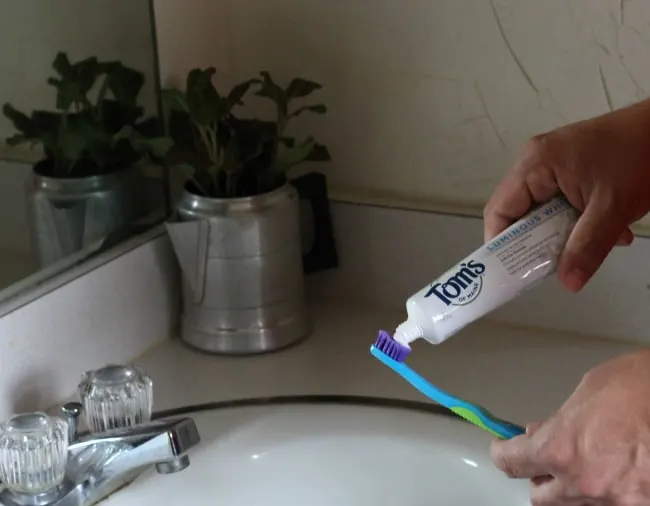 How will you change up your personal care products or find a way to give back to the Earth for Earth Month?
Don't miss these posts: