Thank you Maxi-Cosi for sponsoring this post. Keep your little adventurers comfy, safe & stylish with the Maxi-Cosi Magellan™ Max 5-in-1 Convertible Car Seat! Little Siblings Need to be Safe, Too! Why it is Best to Update to Convertible Car Seats For EACH Child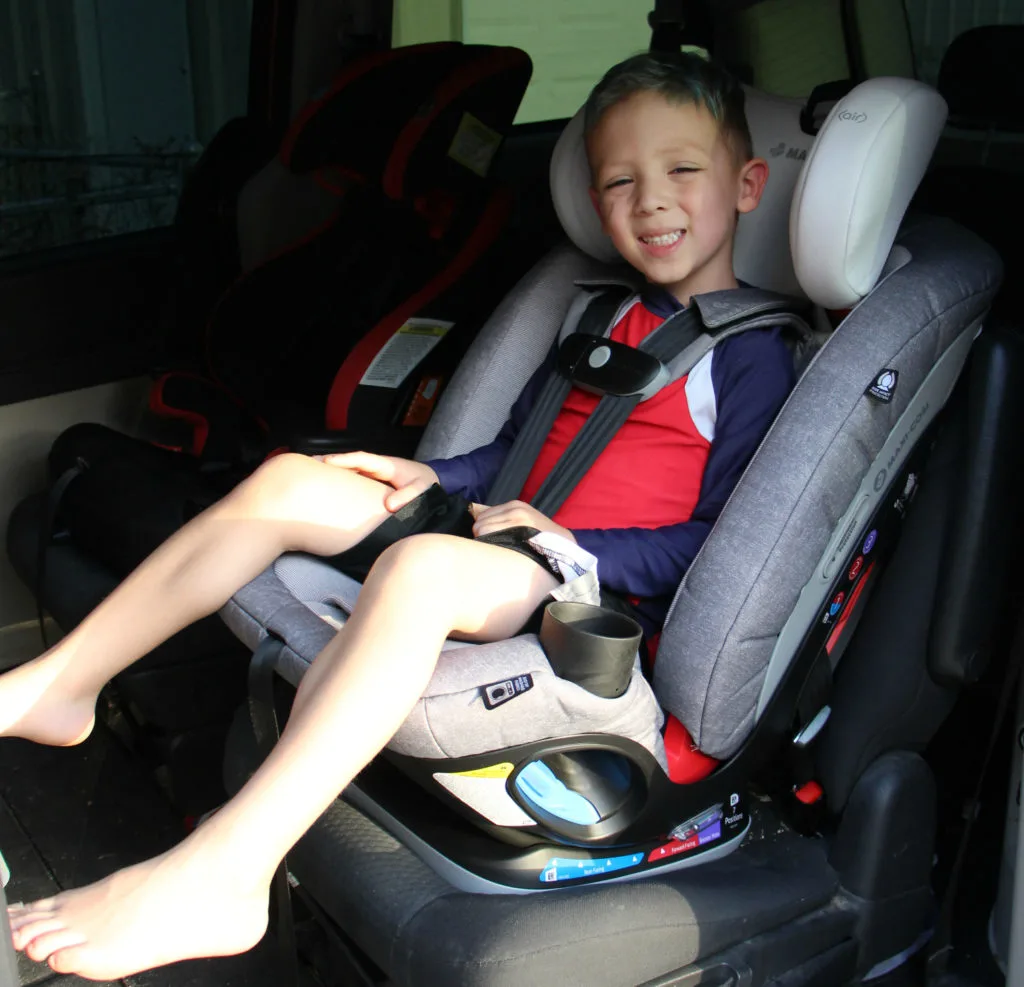 Our youngest is almost 5-years-old and my, have things changed since our oldest was his age, nearly five years ago. It is funny how lax we sometimes become with each child over the years. One thing that I have not changed my stance on, is car seat safety. Our 9-year-old still rides in a booster seat and our 7-year-old in a five-point harness. It is what is the safest for their weight and height, regardless of how old they are. We are on the road quite a lot, going to school, three different soccer practices, soccer games, all in different places some days! I need to be able to confidently drive and know my kids are riding safely.
Sometimes the boys do get made fun of for still riding in a car seat, but that is okay. We have told them that they ride the safest way and we are not going to budge on that. And you know the 4.5-year-old is hearing all of this, and that is important, too.

Back when our first was a newborn, I kind of assumed that we would buy one car seat and just pass it down to each kid. HA! That could not be more wrong. Car seats need to be something that is comfortable and safe, because if all goes well, they could be in the same seat from birth until they do not need a car seat anymore.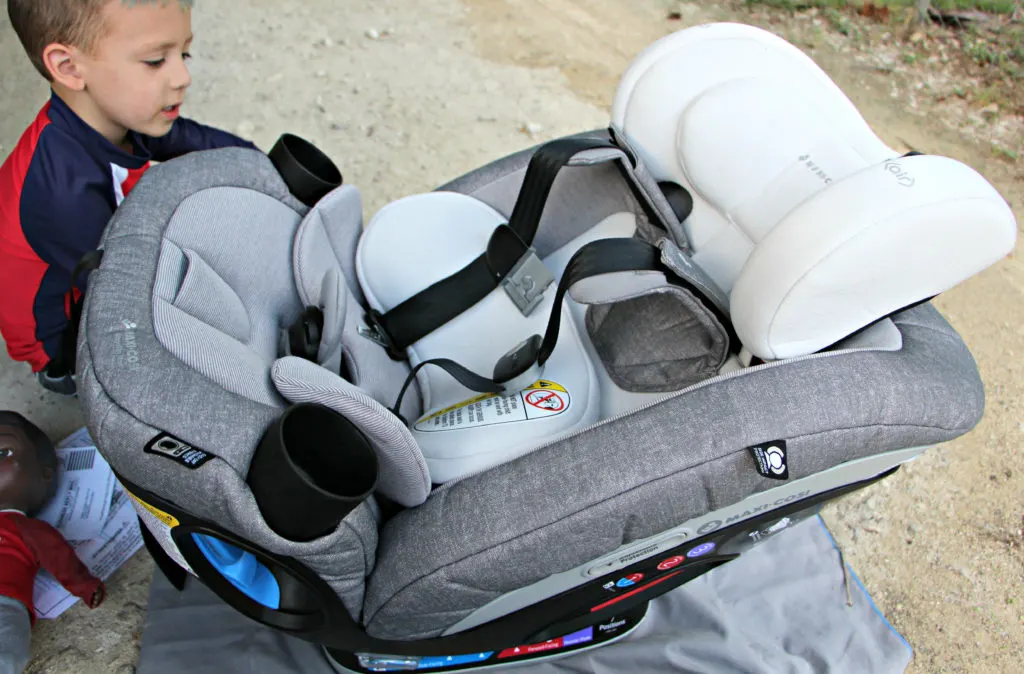 We recently received the NEW Maxi-Cosi Magellan™ Max and I decided to set it up for the 4.5-year-old. It is sometimes easy to just hand the baby of the family something that the older kids used and assume it will be safe for them, but really, each child needs a new car seat and it needs to be customized for them, to make sure they are the safest on the road as possible. That shows them that being safe in a car is a priority! Our son felt SO special because he got a brand new car seat and his brothers were envious! And guess what…if the older boys needed to ride in this car seat, they totally could because it goes up to 120 lbs!!
I like that the Maxi-Cosi Magellan™ Max is an innovative 5-in-1 convertible car seat that can be used from birth to 10 years (5 lbs. to 120 lbs.) Crazy to think that this will be his main companion on the road for years to come, but it's true!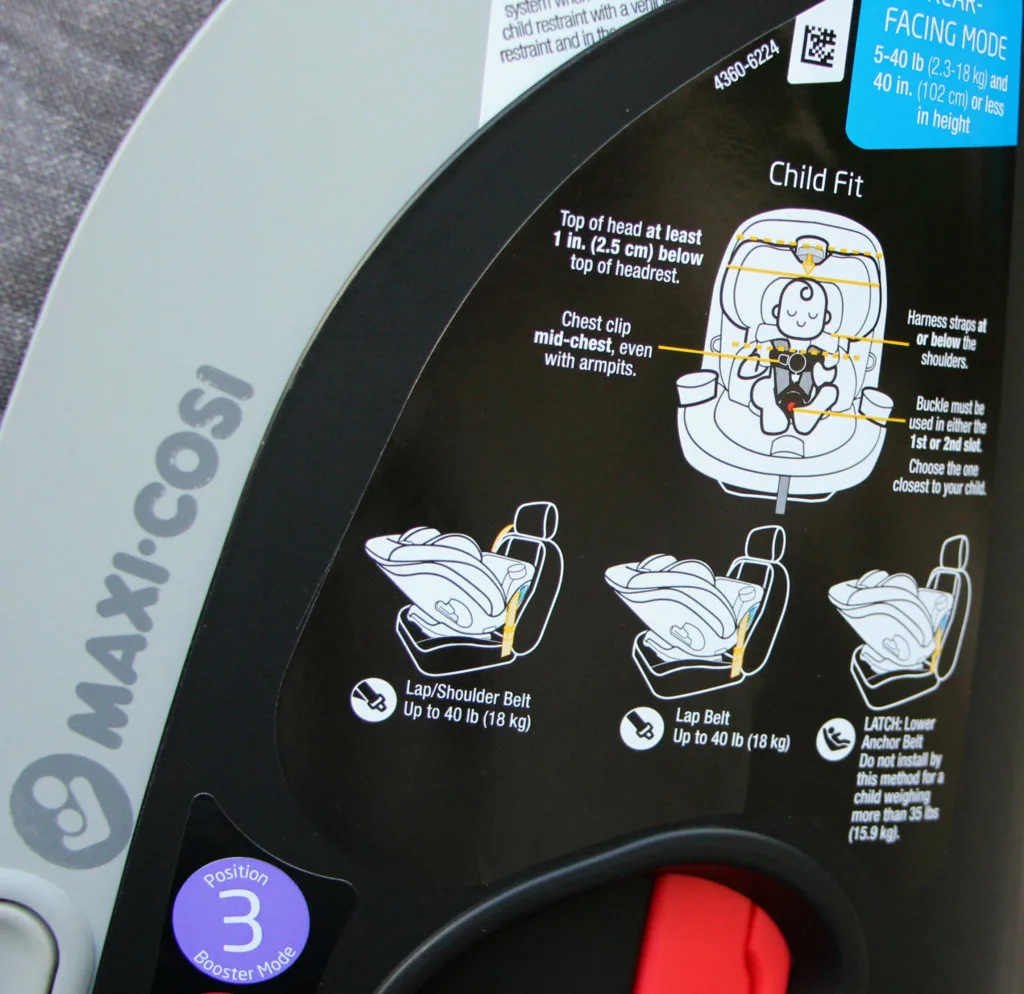 The Magellan™ Max 5-in-1 Convertible Car Seat easily transitions between five modes of use: Baby Rear-Facing, Toddler Rear-Facing, Toddler Forward-Facing, Child Forward-Facing and Belt Positioning Booster. Since our kids are older, we bypassed the rear-facing modes, but I did show them how remarkable this car seat is, by using one of our dolls to show just how small babies can be and still use this car seat.
It is important, of course, to read the manual to make sure you are doing it correctly so your child is safe. Since my child is older, I had to move the buckle a bit.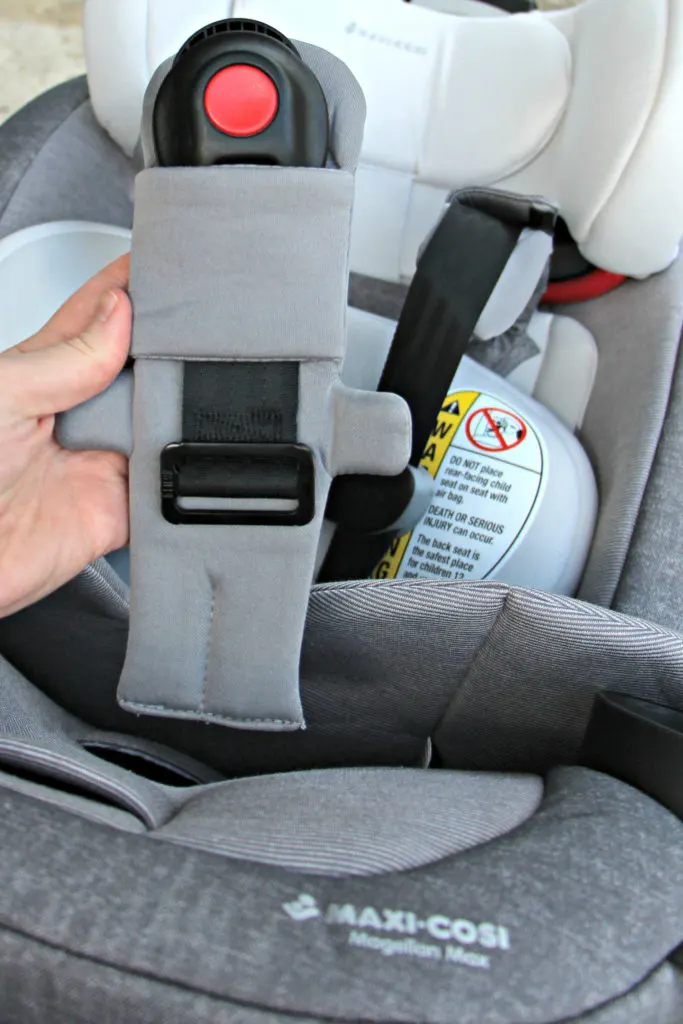 Setup was really quick and easy and soon it was ready for the 45 lbs 4.5-year-old to ride in style, comfort, and safety. The Magellan™ Max provides premium features including an EZ Out harness system to keep straps and the crotch buckle from getting caught and bunched under the child. I also like the ClipQuik's auto-magnetic chest clip, parents can open it quickly with just one hand—making it easy for parents but hard for kids to unbuckle.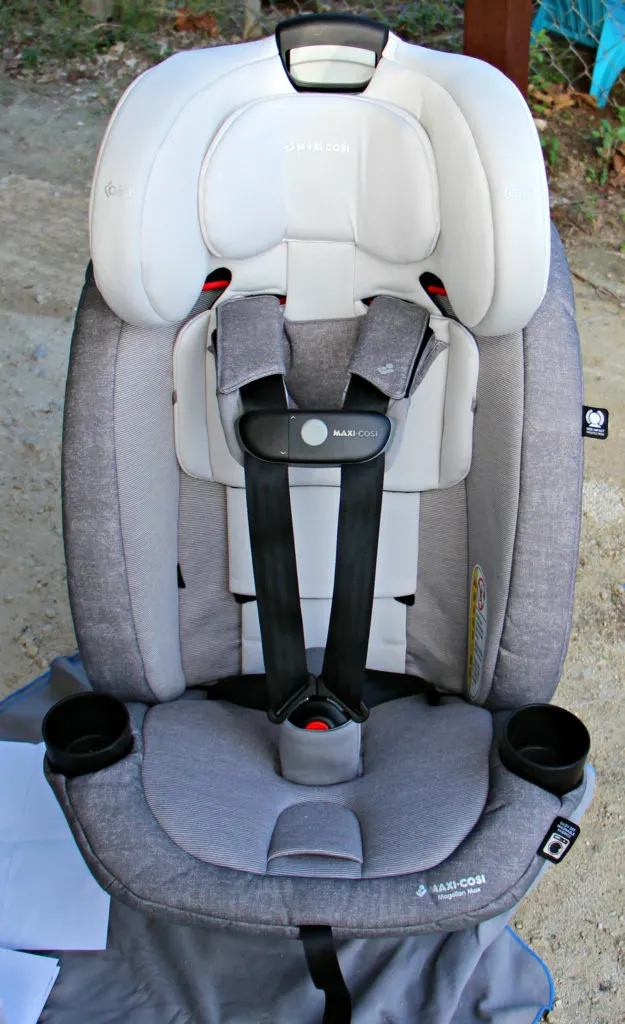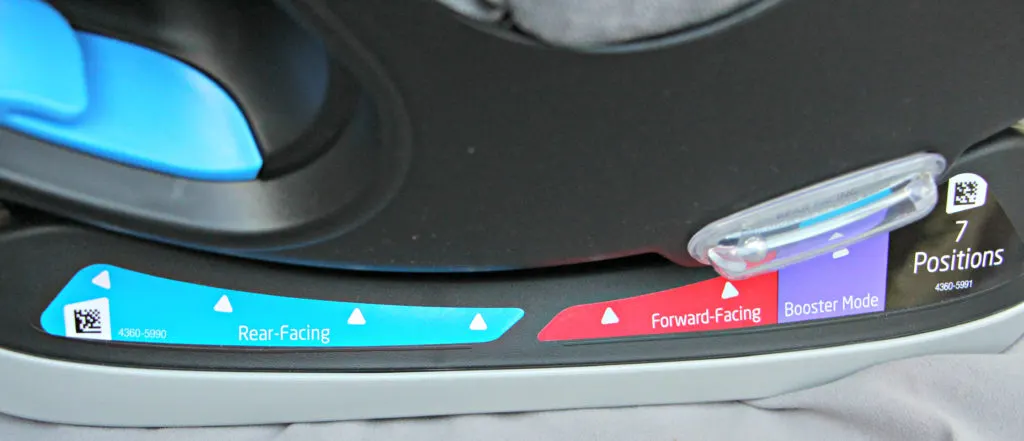 The visuals on this car seat to ensure maximum safety are SO helpful, so you will know you are doing it right.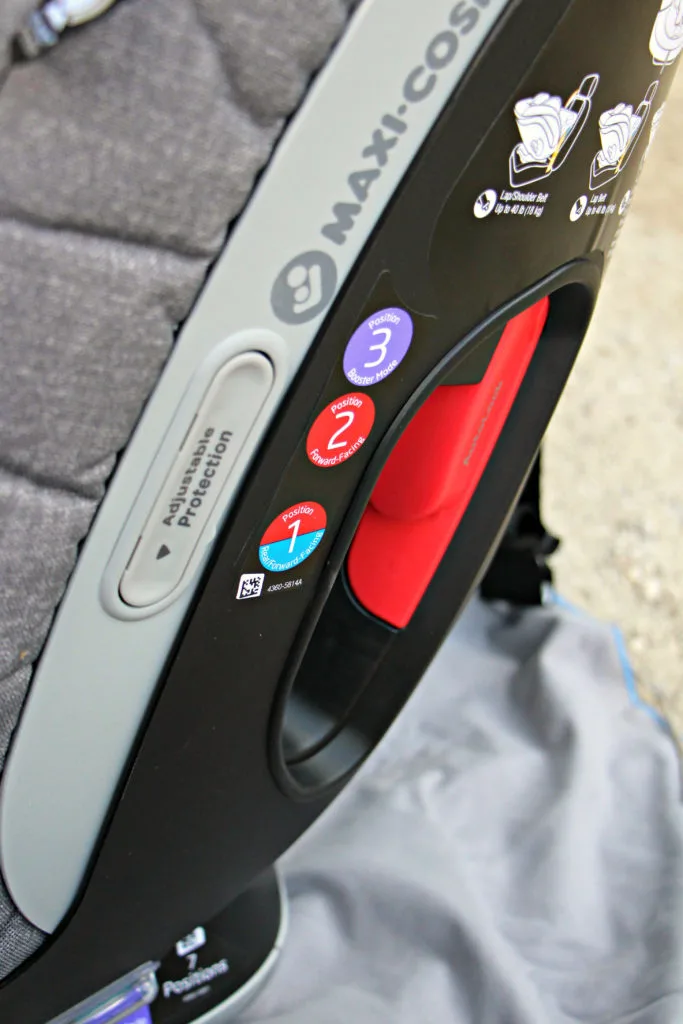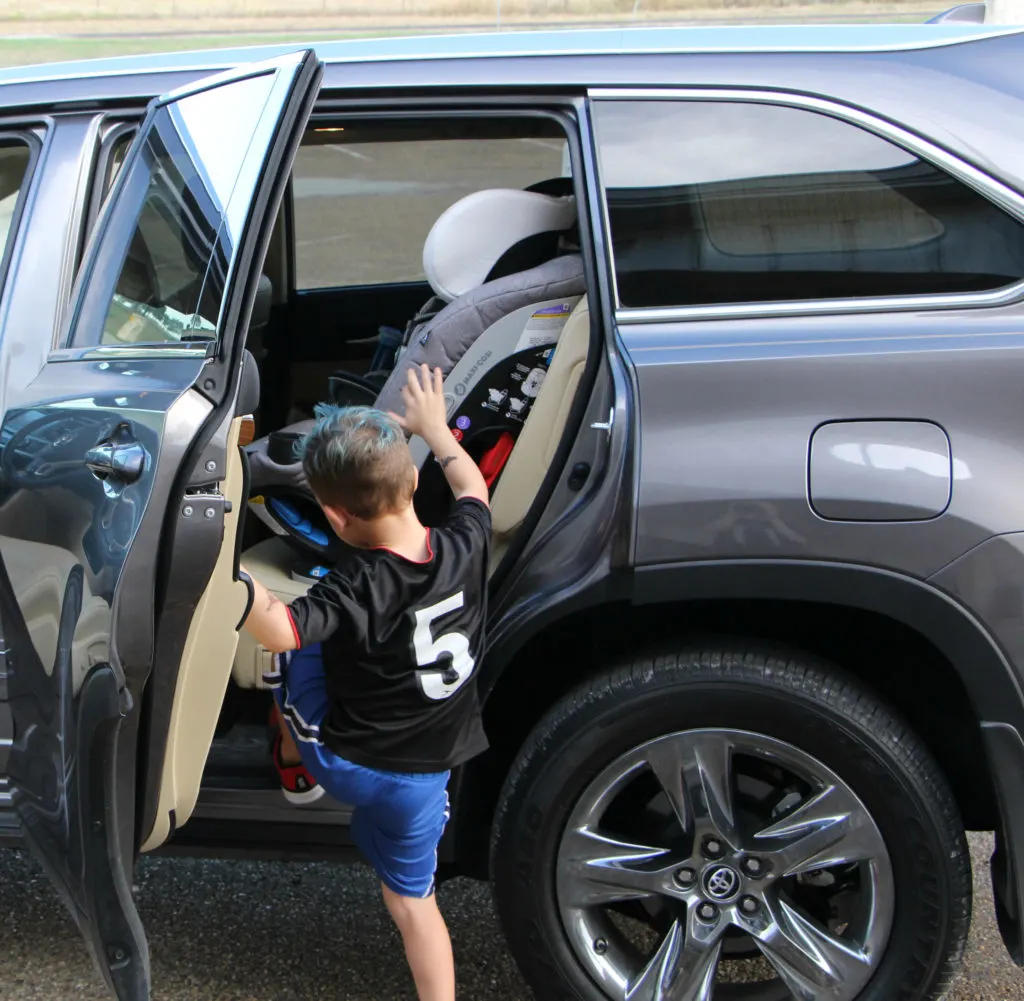 And also, for those long car rides, you can depend on Maxi-Cosi's patented Adjustable Side Impact Protection, which creates a customized fit for all growth stages and ensures maximum protection in the proper position, even when they're sleeping. Our little guy has fallen asleep many times in this car seat and not once has he done the "head-bob" that is so familiar when sleeping on the road!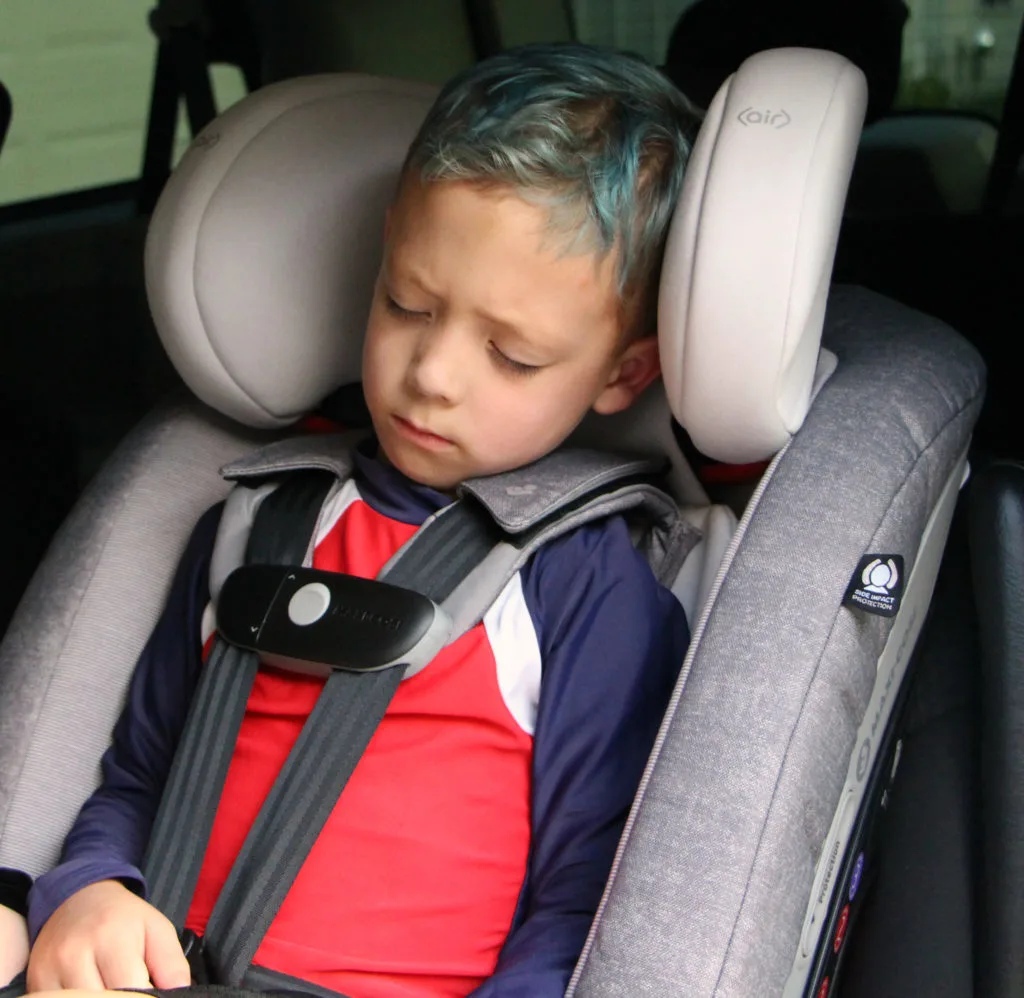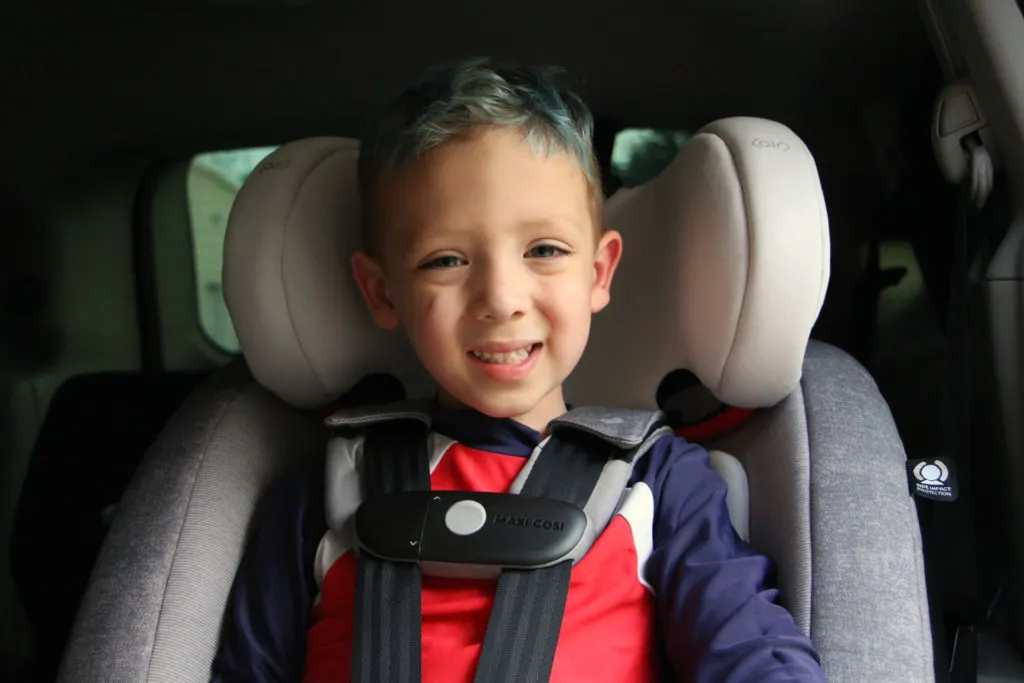 Learn more about The Maxi-Cosi Magellan™ Max and purchase one at Albee Baby, Nordstrom, Buy Buy Baby, and other specialty retailers (ARV $399.99). The Magellan™ Max is available in Maxi-Cosi's popular Nomad fashion: Nomad Blue, Nomad Sand, Nomad Purple, Nomad Black, Nomad Grey.
Keep all of the kids safe on the way to their soccer games and adventures!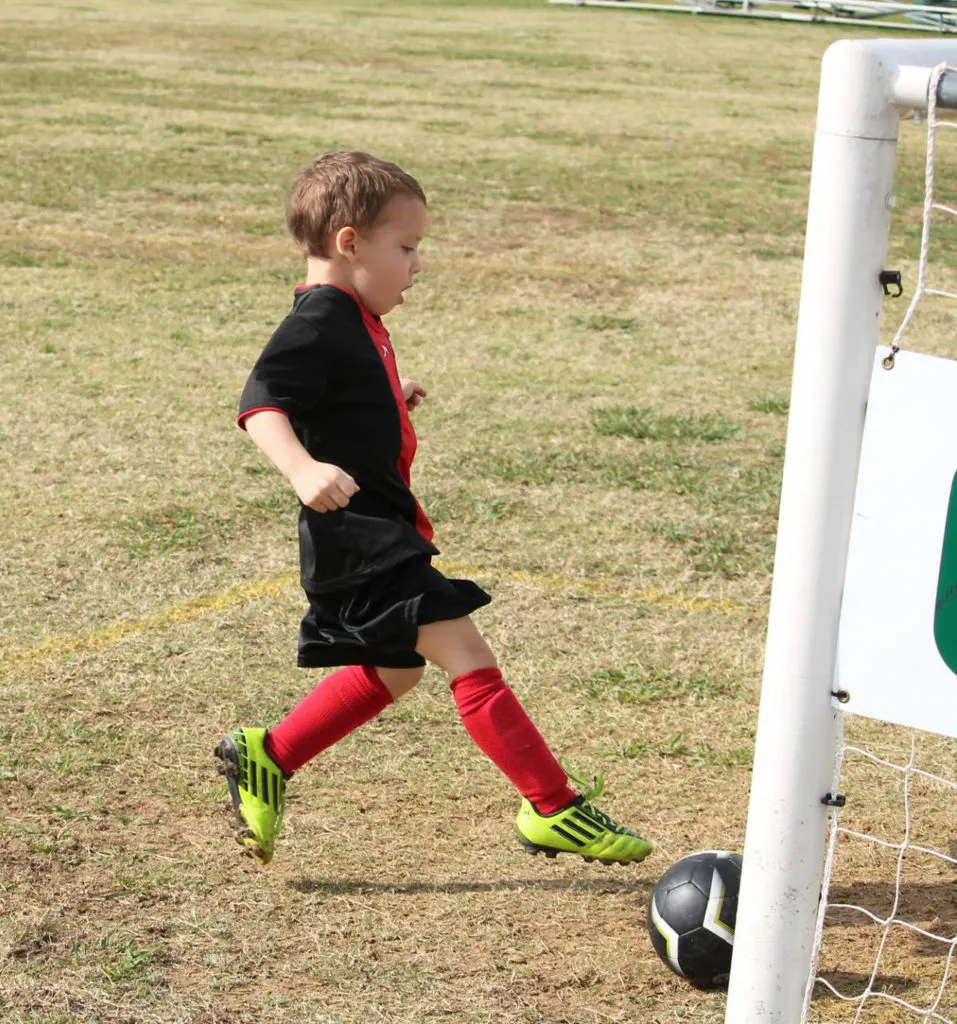 I was selected for this opportunity as a member of CLEVER and the content and opinions expressed here are all my own.