If you know me or my family or have spent anytime on this blog, you know that we are big sports fans. We have three very active boys who love soccer, basketball, playing in the mud, running, biking, football, baseball, climbing, anything and everything that is an activity that combines competition and physicality, our boys are going to want to play.
As a mother of three active boys, you might think that getting them to and from practice and games is the biggest source of frustration but no, that is definitely not it. Muddy cleats, ketchup stained jerseys from after game lunch, and mud covered sports fabric jerseys are what frustrate me…or used to frustrate me! This is how I keep my kids' jerseys and sports fabric shirts in tip top shape, so they can be passed on to the next brother!
Along with sports jerseys, my oldest two kids wear sports fabric shirts and shorts 95% of the time. By sports fabric I mean Dri-FIT, EasyDri, UA Tech™, whatever your favorite sports brand refers to their silky and soft fabric that is meant for wicking moisture away from the body. Whatever you call it, my boys love to wear it. Unfortunately, I have run into a few issues with this fabric and I have figured out how to best take care of it.
First things first, always remove stickers from vinyl lettering on shirts!
I do NOT know why people do this, but when they give my kids a sticker at a school event or at a store, they always slap it right on the vinyl lettering. I have had shirts ruined by stickers that were not discovered until after they were washed, so I always check shirts for these awful stickers. (Yes, I may have a bad history with those seemingly innocent little things..)
My oldest came home with a Boy Scouts sticker right on his vinyl lettering on his sports shirt one day. He did not put it there, but someone at school during an assembly. I grabbed some rubbing alcohol and a cotton ball and gently wiped the residue off. This was a heavy duty sticker and I was worried about the vinyl disintegrating, so I kept rinsing it with water every minute or so. Different quality lettering definitely reacts differently to rubbing alcohol, so be careful and spot test on the label or smaller decal on the shirt, if possible. Alternatively, I have read that you can use vinegar, but I have not tried it personally because rubbing alcohol worked well.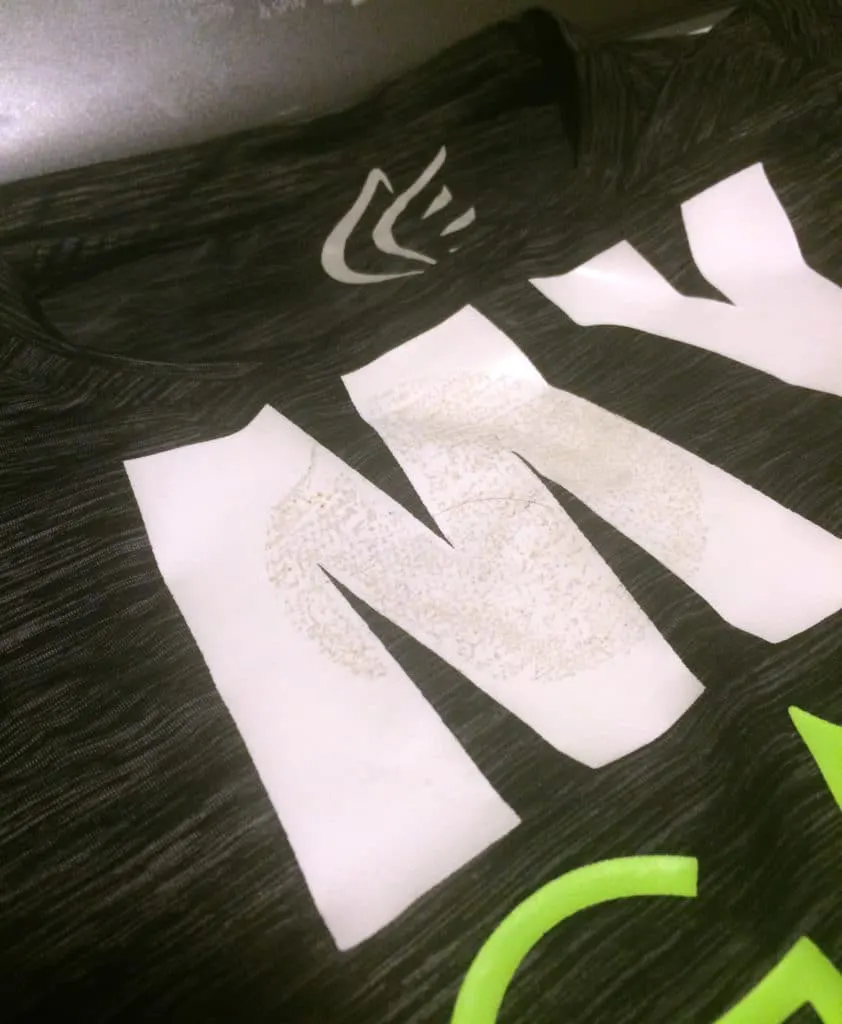 It took less than 10 minutes and a little patience, but it worked! Shirt saved!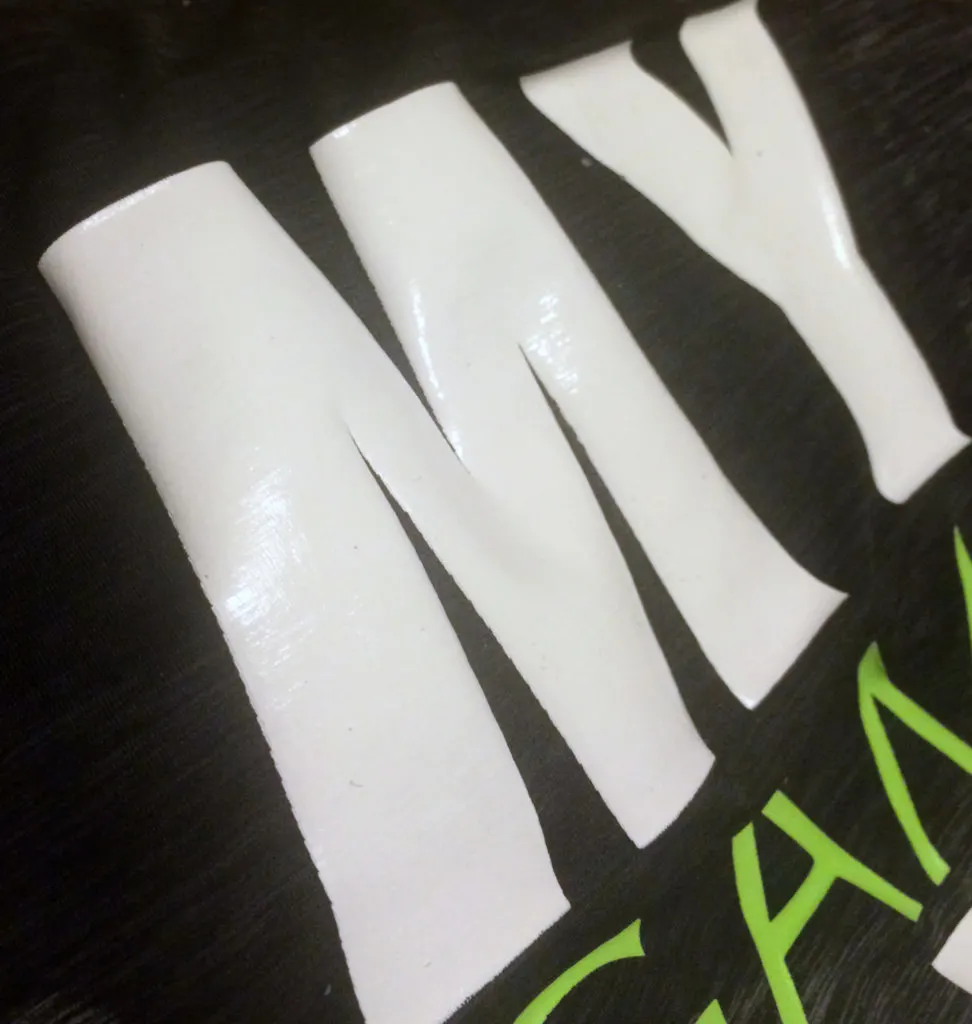 How do you clean a muddy soccer jersey? Scrub out mud stains with soap and water
Mud stains are tricky. Stain removers are great for everything else, but for mud, soap and water works best. First things first, rinse out mud, put a little soap (hand soap or dish soap work fine) on the stain, and rub fabric together or use a toothbrush. Mother knows best and my mom showed me how to do this! (I still treat the stain after I have removed the mud, just for any hidden mud that you won't be able to see in the sunlight.)
Always pre-treat stains on jerseys and sports fabric
Listen to me carefully. Children (and husbands) get stains. There should never be a day when you are doing your laundry routine where you forget this fact. If children have done any type of eating, drinking, or playing with anything, really, they will get stains. Always check for stains and always pre-treat them with the pre-treat of your choosing. I use Oxi-Clean because it has never failed me, but if you want something more natural, you could try something like BioKleen. And as I said above, I always pre-treat spots where I removed mud with soap and water because there are always those times where the stain doesn't show up until I have washed, dried, and now we are standing in the sunlight.
Soak the sports jersey, if needed
Sports jerseys tend to stink, obviously. Even if you have removed all stains, the stench might still be there. I recently found this detergent that does a REMARKABLE job at not only removing stains and gross stuff from anything and everything, but it also removes the smell from sports fabrics. This becomes a lifesaver as kids get older and for the husband's clothes, too.
Wash according to directions
Always read the label on your clothes, but I usually wash my family's sports fabric clothes in cold water and detergent. Depending on your water hardness, laundry machine, etc, something else may work better, but this is what works for me!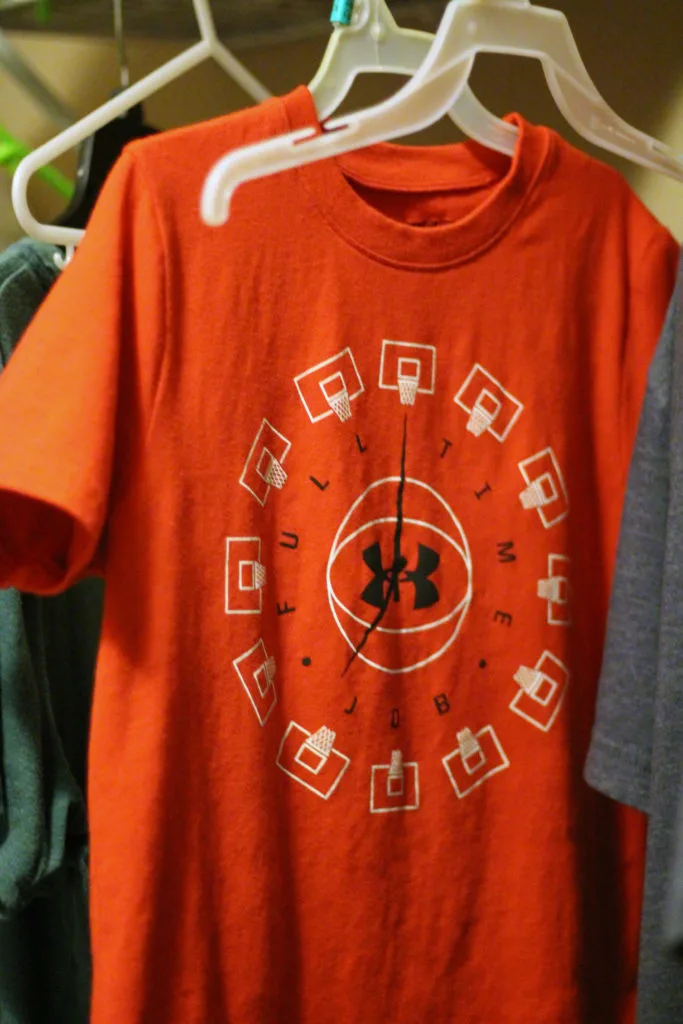 Do not dry jerseys all the way!
I can't emphasize this enough. Do NOT dry your sports clothes all the way. I have and I probably will again, but clothes last longer and the decals look better if you will dry for less than 5 minutes, take out and hang them up. Remember, these fabrics are designed to dry quickly, so they don't need to be "cooked" for a long time. I have had expensive, high quality shirts ruined because the decals got so hot and stuck together, unable to be unstuck. Just take my word for it! I try to wash all of the sports fabrics together so I can just take them all out of the dryer at the same time. (This tip I learned from my mom, as well, and really, works for all clothes that you don't want wrinkled!)
This is especially true for those cheap knockoff jerseys…just saying! Keep those looking great, too!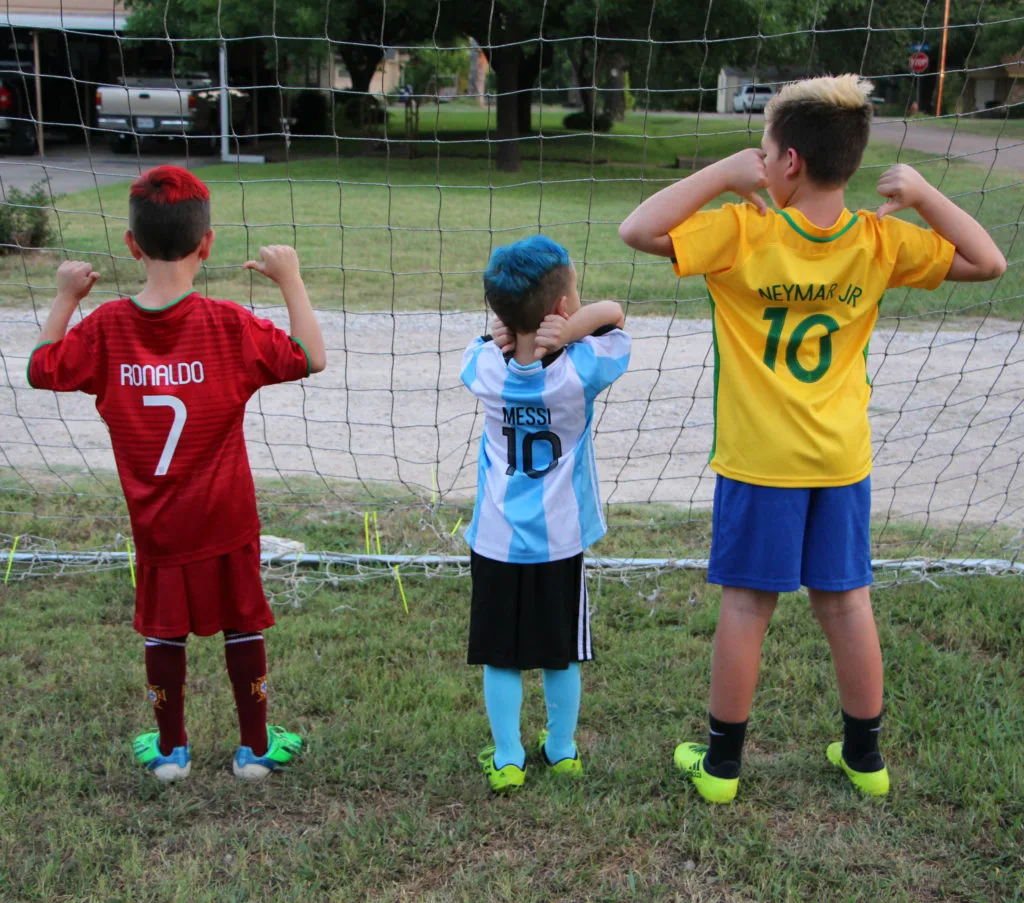 Do you have any other laundry routines for keeping your jerseys and sports fabrics in tip top shape? How do you wash jerseys in the washing machine?